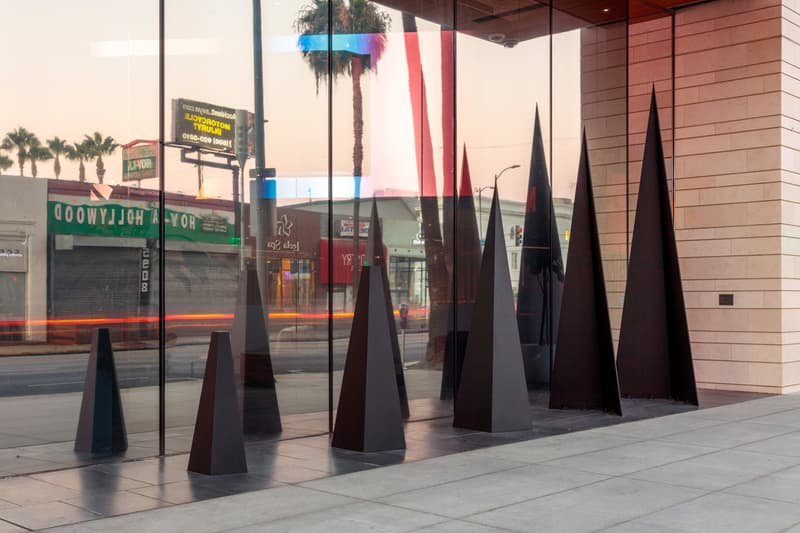 1 of 4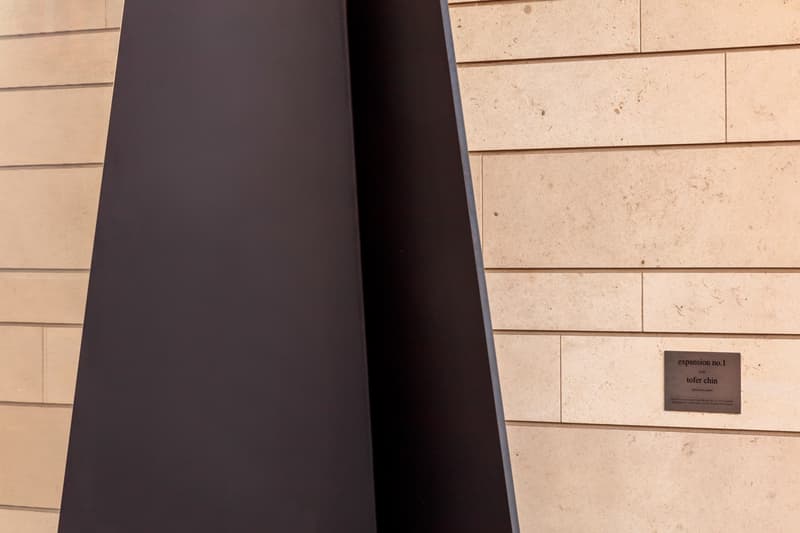 2 of 4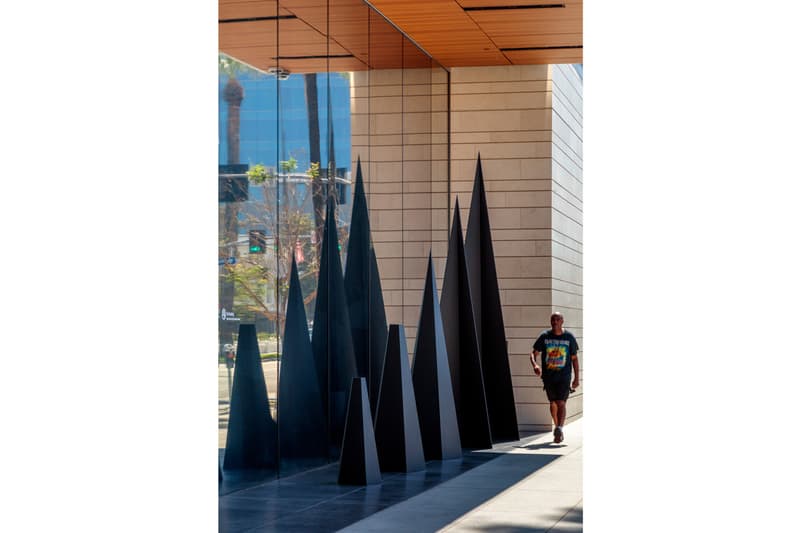 3 of 4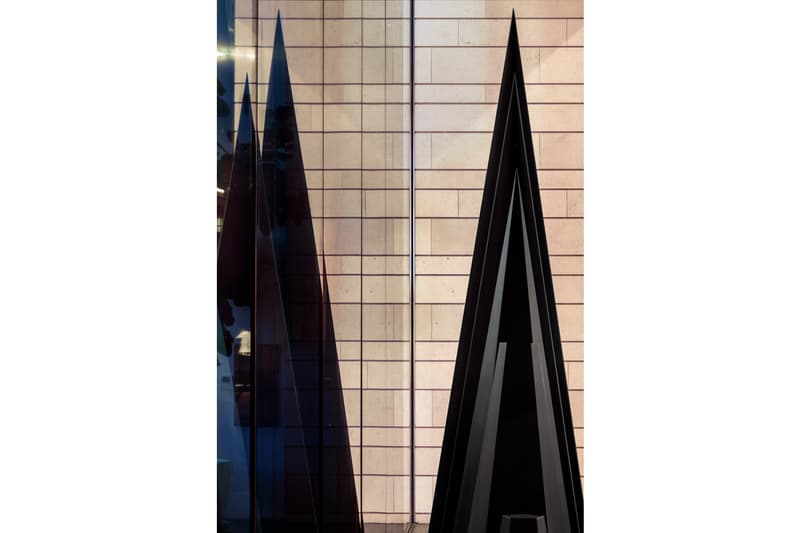 4 of 4
Tofer Chin Unveils New Series of Sculptures in Front of Netflix' Hollywood HQ
Entitled 'Expansion No. 1.'
---
Los Angeles-based artist, Tofer Chin, has unveiled a new series of sculptures in front of the Netflix headquarters in Hollywood. The artwork is commissioned by the City of Los Angeles Department of Cultural Affairs (DCA) Art Development Fee Program, along with the LeBasse Projects and Netflix.
Chin's minimal aesthetic invites the viewer along a keyhole perspective to imagine the worlds that float beyond his canvases, murals, and sculptures. Having exhibited similar art across the country, along with South America and Dubai, this latest body of work is made using powder-coated aluminum and is a continuation of his "investigation of perspective through form, color and scale. My approach always creates a portion of the whole, letting the door open for the viewer to fill the absence found in the work," he tells Hypebeast.
Chin was first awarded the project back in 2019 and production commenced right when the stay-at-home orders were first mandated across Los Angeles. "Through the pandemic, my work and my approach has altered in many ways – reordering the way of doing things, reassessment, patience. I just heard a powerful quote from artist Mark Bradford that really stuck with me, '"When you've seen a lot of darkness, you reach for light."' Themes such as identity, heritage, climate change, effects of power and greed, death, rebirth have all surfaced in such a clear way within my work during this time of reflection, stillness, uncertainty. I'm searching for that moment of being comfortable with the uncomfortable," Chin added.
Although it has taken roughly a few years due to unforeseen delays, Tofer Chin's latest sculptural work, Expansion No.1 is now permanently on view in front of the Netflix building in Hollywood.
Elsewhere in art, TIME and Cool Cats are holding a meme competition for limited-edition NFTs.