Team USA Basketball Trolls adidas Athlete Damian Lillard Forced to Wear Nike
Checks over stripes?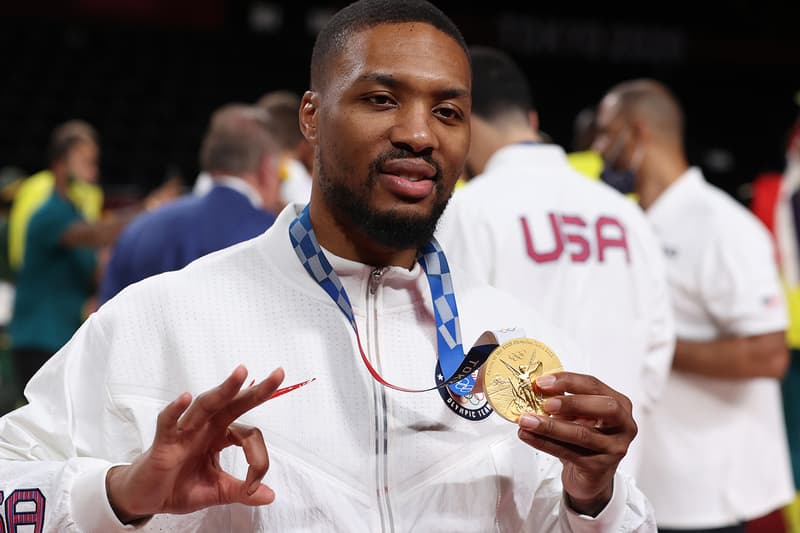 Over the weekend, the Team USA Basketball squad celebrated their gold medal triumph at the 2020 Tokyo Olympics. But amidst the monumental moment, Damian Lillard faced trolling from his fellow countrymen and women.
Being an adidas endorsed player, Lillard really stood out when he was seen wearing the Nike-issued Team USA Basketball outfit sported by the entire team. Aside from the tracksuit and matching T-shirt, Lillard and his teammates also wore the new Nike Glide FlyEase Premium sneakers. A'Ja Wilson of the gold-winning USA women's basketball team posted a series of videos showing Lillard reluctantly being capture in his Nike outfit.
View this post on Instagram
View this post on Instagram
In case you missed it, people aren't happy that the BBC called a Gundam a Transformer at the Olympics.