Lamborghini Confirms New Countach LPI 800-4
A modern hybrid version of the Gandini classic.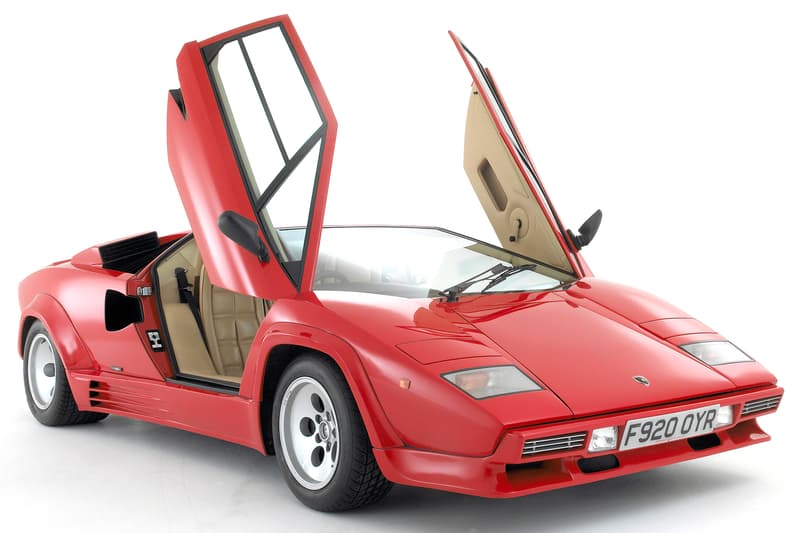 Lamborghini has just shocked supercar fans by confirming the return of the Countach name.
While the Italian brand has announced in the past that it would be planning something for the iconic car's 50th anniversary, no real clues have been released until today. The internet has already deciphered some of the details surrounding the Countach LPI 800-4 name by connecting elements of the Asterión LPI 910-4 Concept, pointing out that the Longitudinale Posteriore Ibrido (LPI) marking will call for a hybrid drivetrain. Horsepower will be at the 800 PS mark (789hp) while the "4" at the end denotes all-wheel drive.
So far all we have is a photo of the air vents, gas cap, and the car fully covered. From the silhouette of the wrapped Countach, we see quite an aggressive angle and elongated rear that juts out further than that of the Aventador. Those waiting in anticipation will need to sit tight for another five days as this will be unveiled on the 15th during Monterey Car Week.
We make dreams come true. We did it with the classic Countach in the 1970s. And we're doing it again. The new Lamborghini Countach is coming. ​#Lamborghini #Countach pic.twitter.com/nXctgIuyqe

— Lamborghini (@Lamborghini) August 9, 2021
In other automotive news, Acura is putting to rest its iconic NSX supercar with the release of a Type S variant.