Lionel Messi Forced To Leave One of His Trophies Behind in Barcelona
Messi had won 45 trophies with FC Barcelona.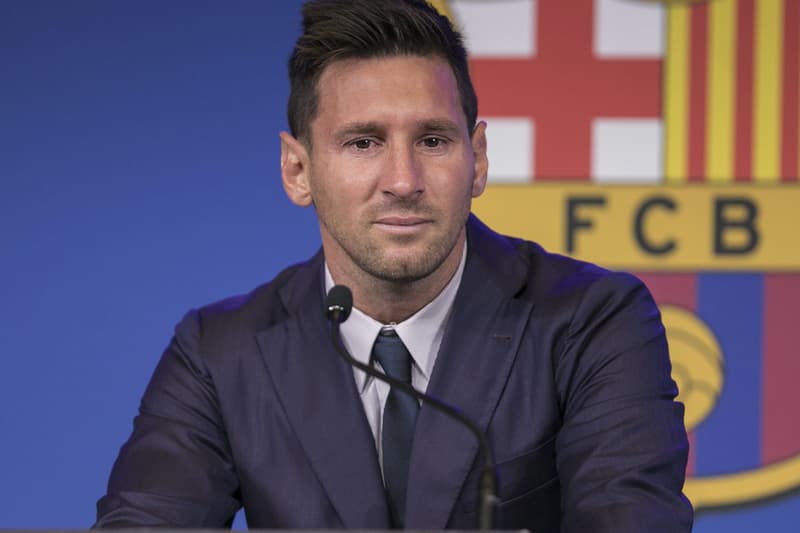 Following his shocking exit from FC Barcelona, additional news regarding Lionel Messi and his departure has surfaced. Upon going back to his Barcelona dressing room to clear out his locker, Messi reportedly could not take all his items with him.
AS reported, "[Messi] could not take all the objects that he still had inside…Among the items he had to leave behind was the award he received for the best player of the 2018 Joan Gamper Trophy match." The footballer received the star-shaped awarded when he played against the Boca Juniors, giving an assist and scoring a goal in the 45 minutes he played. The game ended up in a 3-0 win for the player and his team.
Messi is aware that his locker will likely have a new tenant this season. All that is currently left of the locker is the number 10 on the drawer and the trophy, sitting atop the furniture and leaning against the wall. The six-time Ballon d'Or winner has won 45 trophies with Barcelona and another 40 major individual awards. Barcelona has not clarified why Messi was not allowed to take the trophy to Paris.
Elsewhere in sports, Kevin Durant clarified if his argument with Draymond Green caused him to leave the Warriors.