SZA Debuts Three New Songs on SoundCloud
SZA Sundays.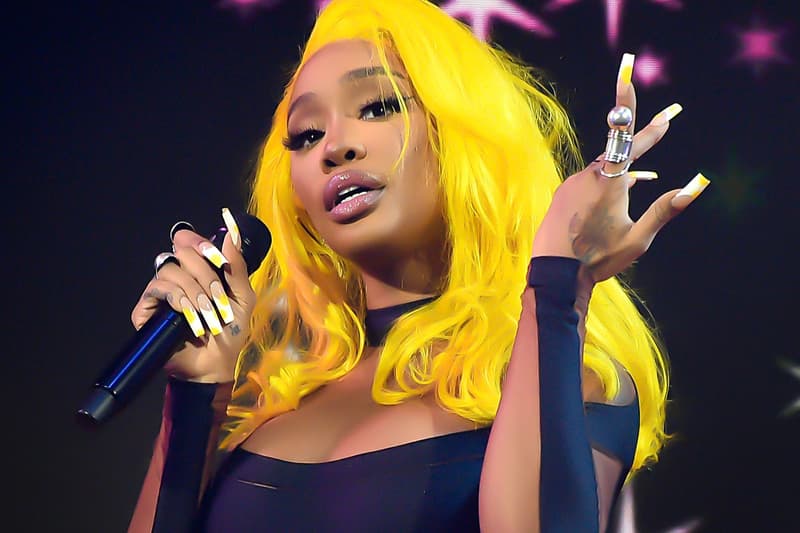 SZA closed out her weekend by debuting three brand new songs on SoundCloud, entitled "Nightbird," "I Hate You" and "Joni."
The TDE artist took to Twitter to announce the informal release, simply writing "dumping random thoughts" with a link to the anonymous SoundCloud account. Fans were pleasantly surprised by the trio of tracks, with SZA responding "Yes" to a fan who asked her to start "SZA Sundays" wherein she will "drop random thoughts once a week." She also confirmed that the unreleased fan favorite "Shirt," which she teased during her GREY GOOSE livestream event in July, will be next to drop.
In addition to the new cuts, SZA released an accompanying dance visual to "Joni" featuring dancer Nana Yaa, shot by Blair Caldwell, edited by Annie Bercy and directed by SZA. "Time waits for nary man. I regret all the things we said in haste. Knowing the golden hour waits for me, twilight calls my name. Wrist FROZE let the ice call my name too loud.. double 00's by name now," she wrote in the caption, writing down the lyrics to the entire song.
Stream SZA's "Nightbird," "I Hate You" and "Joni" on SoundCloud, and take a look at the "Joni" visual below.
View this post on Instagram
https://t.co/Wg1IvioVR6 dumping random thoughts

— SZA (@sza) August 22, 2021
She nex https://t.co/seqSKStCOr

— SZA (@sza) August 22, 2021
Elsewhere in music, Kendrick Lamar announced his final album with TDE.