Tissue Used by Lionel Messi During Barcelona Departure Conference Is Being Sold for $1 Million USD
One expensive piece of garbage.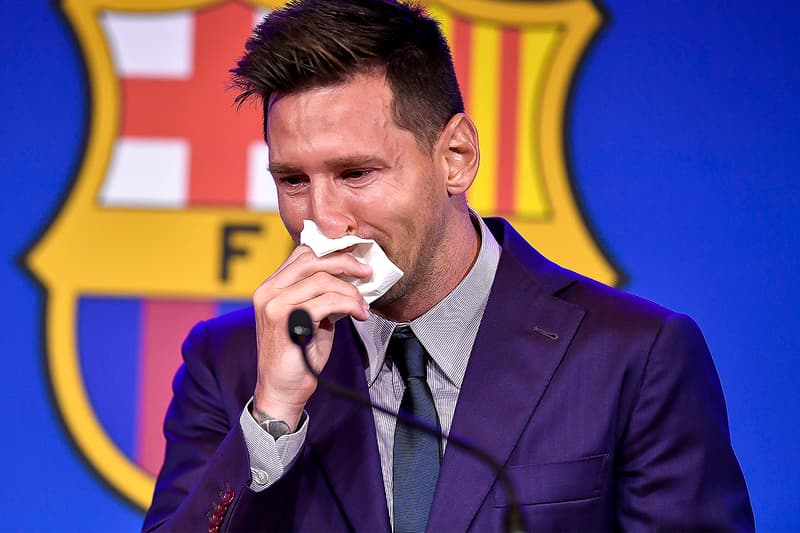 According to reports, an anonymous seller has put the tissue used by Lionel Messi during his FC Barcelona departure press conference up for sale. Used by the Argentinian striker to wipe his tears and blow his nose, the spent tissue is now selling for $1 million USD.
Advertising he would be selling the tissue for the staggering amount on several websites, the individual reportedly picked up the refuse following the end of the conference that announced Messi's move to Paris Saint-Germain F.C. The seller is also noting that the value of the tissue is based on the idea that it contains Messi's "genetic material" which can be used to make a clone of the soccer star.
In case you missed it, Mike Dean recently addressed rumors that he's quit working on DONDA.