Jon Stewart and Pete Davidson To Host All-Star Comedy Special Benefitting 9/11 Charities
Featuring Dave Chappelle, John Mulaney, Amy Schumer and more.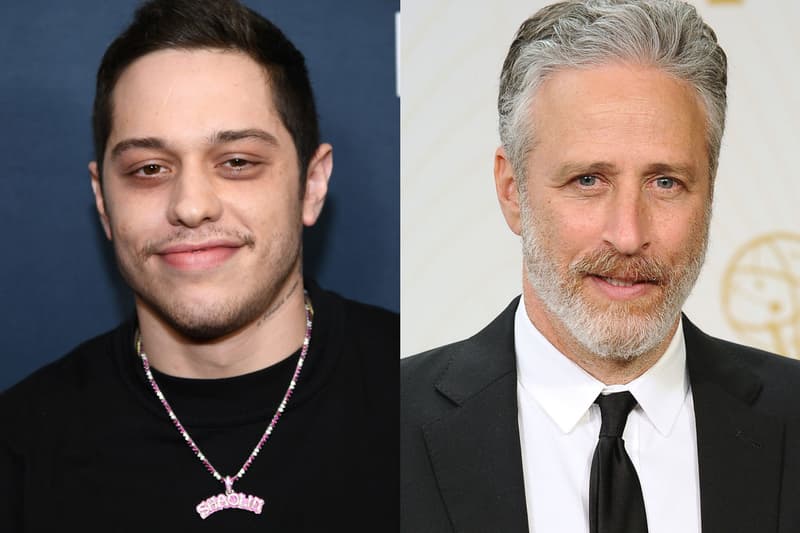 Jon Stewart and Pete Davidson are joining forces to host a comedy event in New York City benefitting several 9/11 charities.
The special, titled NYC Still Rising After 20 Years: A Comedy Celebration, will feature a slew of top-shelf comedians, including Dave Chappelle, Bill Burr, Colin Jost, Tom Segura, Wanda Sykes, Colin Quinn, Dave Attell, Jay Pharoah, Jimmy Fallon, John Mulaney, Ronny Chieng, Michael Che, and Amy Schumer on September 12 at Madison Square Garden.
"We wanted to put on a fun celebration to honor this great city's resilience," Stewart and Davidson said in a joint statement. "It's nice to be able to do this with friends and people we love."
Both comedians have personal connections to the 2001 terrorist attack's devastation — Davidson's father Scott Matthew Davidson, a New York City firefighter, died in the World Trade Center; while Stewart has become a dedicated advocate for 9/11 victims and emergency responders, urging Congress to provide larger funding to cover their health care costs under the September 11th Victim Compensation fund.
In order to attend the comedy benefit, guests must provide proof of COVID vaccination and corresponding identification.
Pre-sale tickets will be available for purchase via Ticketmaster on August 11 at 12 p.m. EDT until August 12 at 10 p.m. EDT. General tickets will be available on August 13 at 12 p.m. EDT.
Elsewhere, take a first look at Christian Bale in Thor: Love and Thunder.