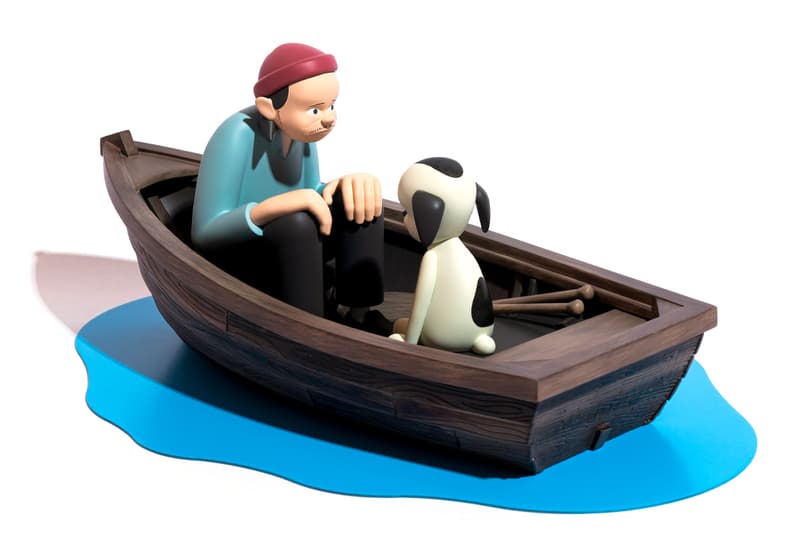 1 of 6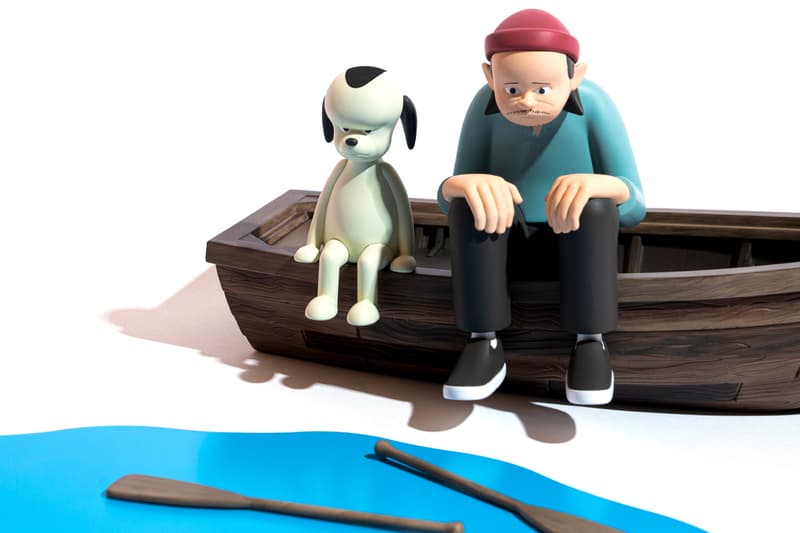 2 of 6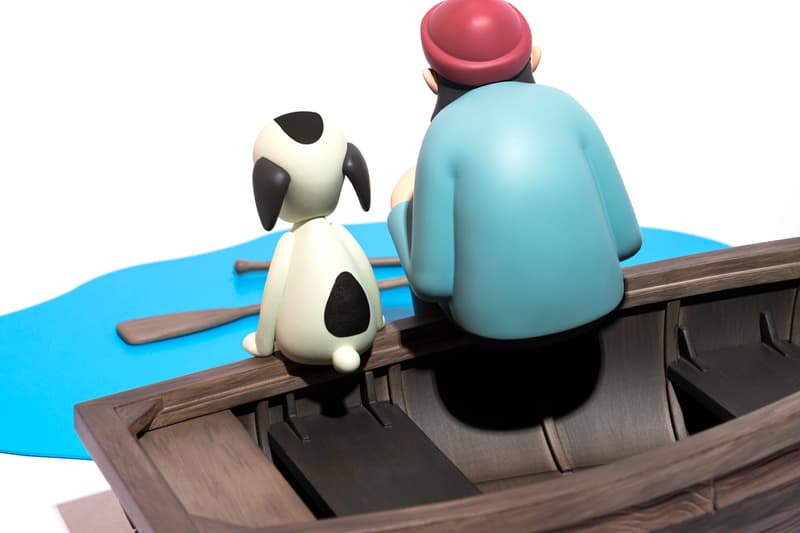 3 of 6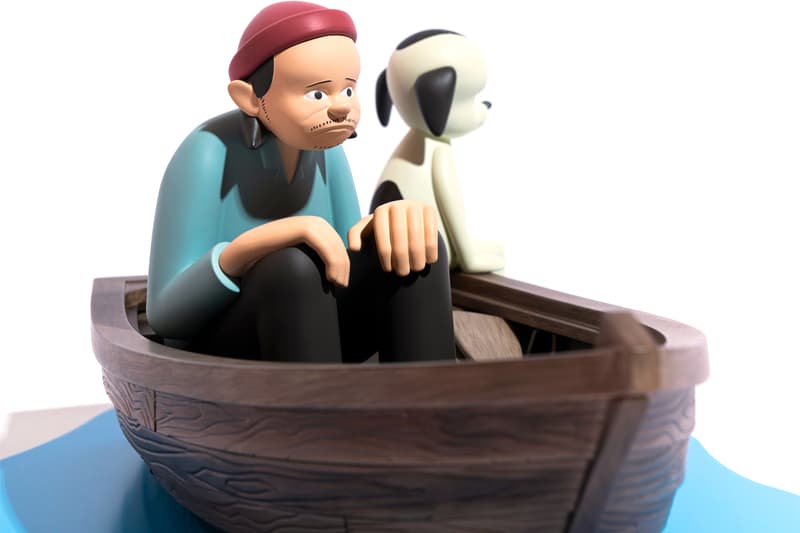 4 of 6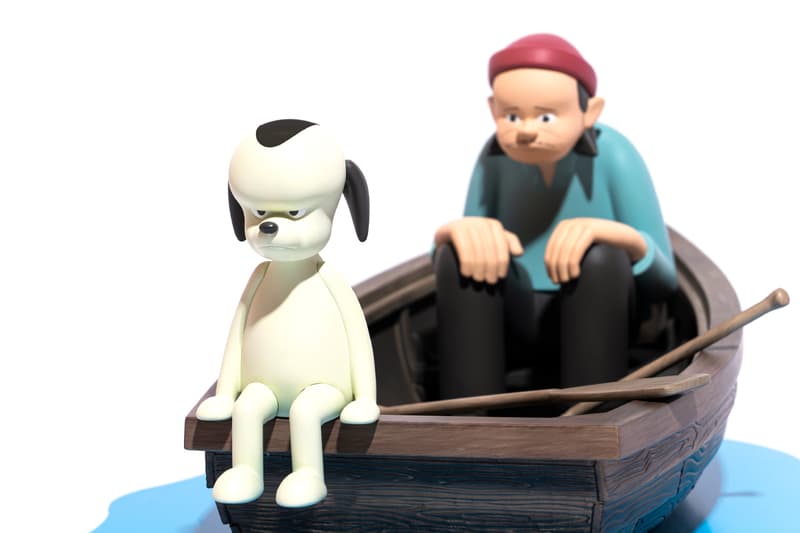 5 of 6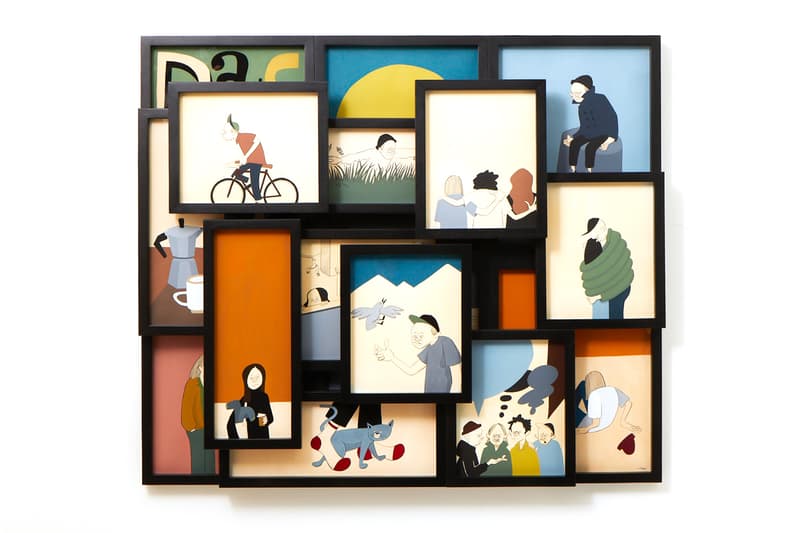 6 of 6
Yusuke Hanai and AllRightsReserved Reunite for the Artist's Largest Overseas Solo Exhibit
"Facing the Current" debuts the artist's largest 3D artwork to date.
---
Yusuke Hanai is back at it again with AllRightsReserved to debut his largest overseas solo exhibit, "Facing the Current."
Based out of San Francisco, much of Hanai's work is influenced by an eclectic mix of artists, beatniks, hippies and surfers. His artwork consistently depicts the retro-Americana surfing counterculture through the unique lens of people he has encountered along the way. "Facing the Current" will also feature Hanai's largest 3D artwork to date.
Coming in at two metres in length, the man-in-a-boat sculpture is displayed next to 19 new canvas and multi-layered frame drawings. The sculpture showcases a man who sits glumly with his imaginary friend. The facial expression on the man shows that he is contemplating life, perhaps even reflecting on tougher times. Utilizing the word "current" in the title of the exhibit, Hanai is alluding to the double entendre of the "present" and "tide," commenting on surfers either go with the "tide" or "current" or combat it and be swept away.
A scaled version of the sculpture is now available on DDTStore and are limited to 500 pieces worldwide. Yusuke Hanai's two-week visual art exhibit will be held at BELOWGROUND, LANDMARK in Hong Kong from August 14 to September 5.
In other art news, New York Sunshine has teamed up with Reebok for a basketball hoop installation made from upcycled materials.