Fans React to Chadwick Boseman's Posthumous Appearance on 'What If...?'
The newest episode marked the late actor's final appearance as T'Challa.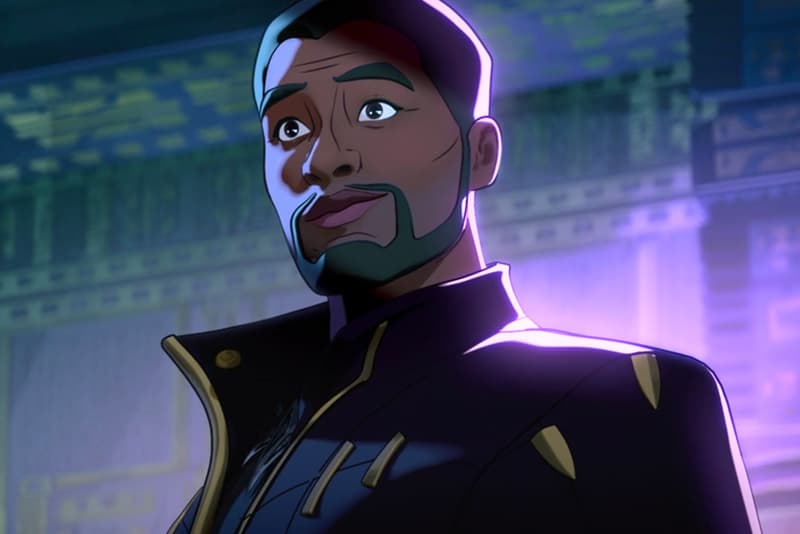 Fans have taken to social media to share their thoughts on Chadwick Boseman's final appearance as T'Challa in the latest episode of Marvel and Disney+'s What If…?
Many of the responses were emotional ones, with some explaining how they felt hearing Boseman's voice and some touching on the dedication to the late actor at the end of the episode. The newest episode in the animated series follows the alternate plot of T'Challa as Star Lord after he was kidnapped from Wakanda as a kid.
Boseman recorded his dialogue for the series prior to his death in August 2020, and his legacy as both an actor and in the Marvel world remain as strong as ever. Marvel Studios president Kevin Feige recently shared that Black Panther paved the way for their newest film Shang-Chi, "I remember seeing a viral video when the Black Panther poster first came out." He continued, "It was some young men in a movie theatre overwhelmed with excitement at seeing the poster, and it was moving because people were excited about the movie we were making. But it was also a harsh realization that they were reacting that way because they had not seen it before. So Panther really coalesced the notion of, 'Everybody deserves to see themselves portrayed in these larger-than-life ways.'"
Take a look at some of the fan reactions below. Marvel's What If…? is streaming now on Disney+.
Hearing Chadwick Boseman's voice on What If…? was emotional.

He had a lovely, soothing voice and he highlighted that here with such a wonderful performance. He truly was a remarkable performer taken too soon.

Forever our Black Panther. Forever our King. #WhatIf #TChalla pic.twitter.com/yy2WH6BwpD

— Michael Patterson (@michaelp93) August 18, 2021
So the emotions I felt while watching came from the gratitude that we got to experience Chadwick's immense talent for as long as we did, in the ways that we did.

— Evan Narcisse (@EvNarc) August 18, 2021
#TChalla's episode of #WhatIf is dedicated to the late Chadwick Boseman. ? pic.twitter.com/wy3Bw5ThbS

— Black Panther: Wakanda Forever News (@bpanthernews) August 18, 2021
In related news, the first reactions to Shang-Chi have surfaced on Twitter.