Babylon LA Reunites With GUESS U.S.A for Skate-Infused Capsule Collection
Debuting at GUESS' annual LOT 5 event in DTLA.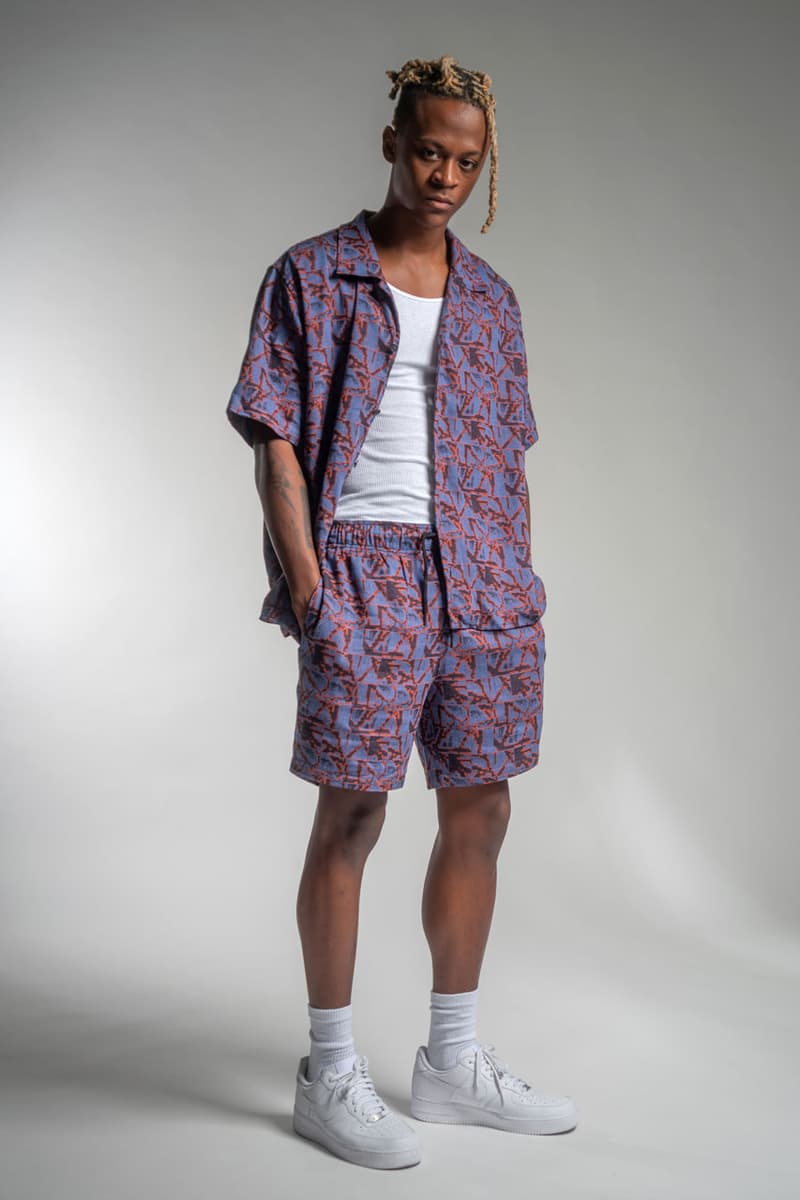 1 of 21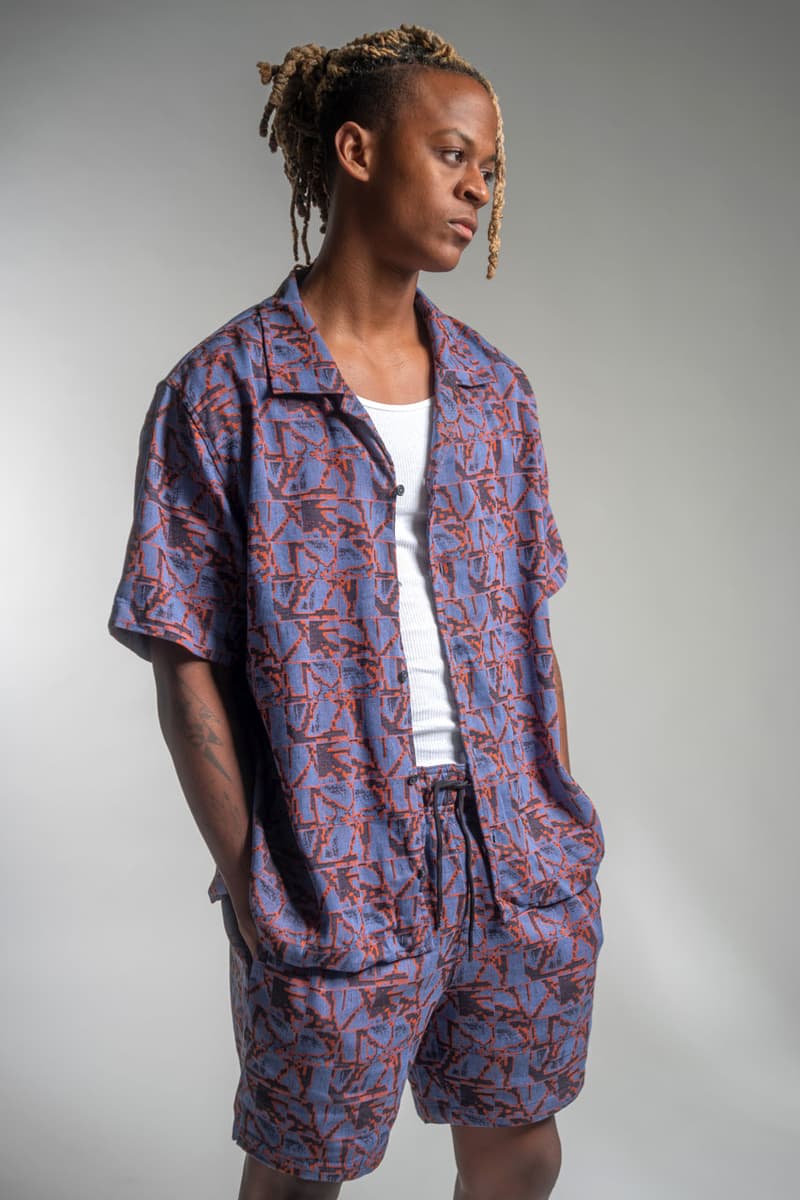 2 of 21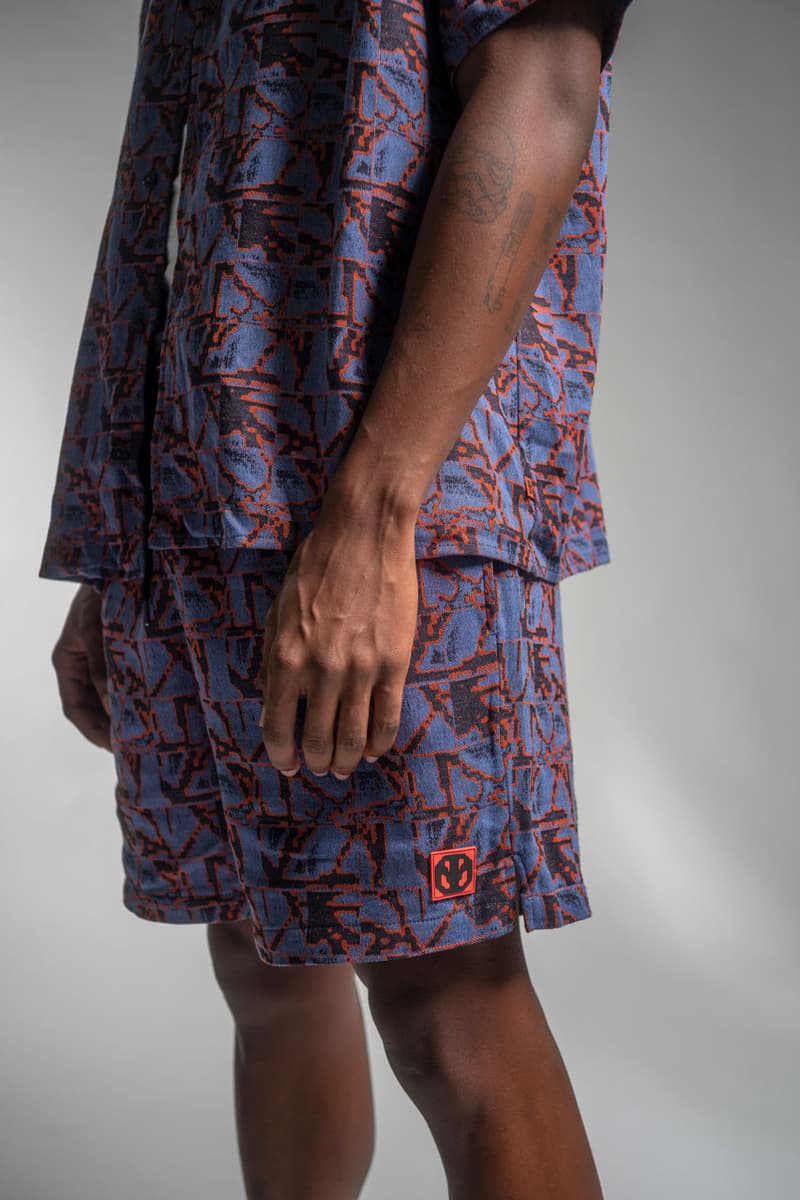 3 of 21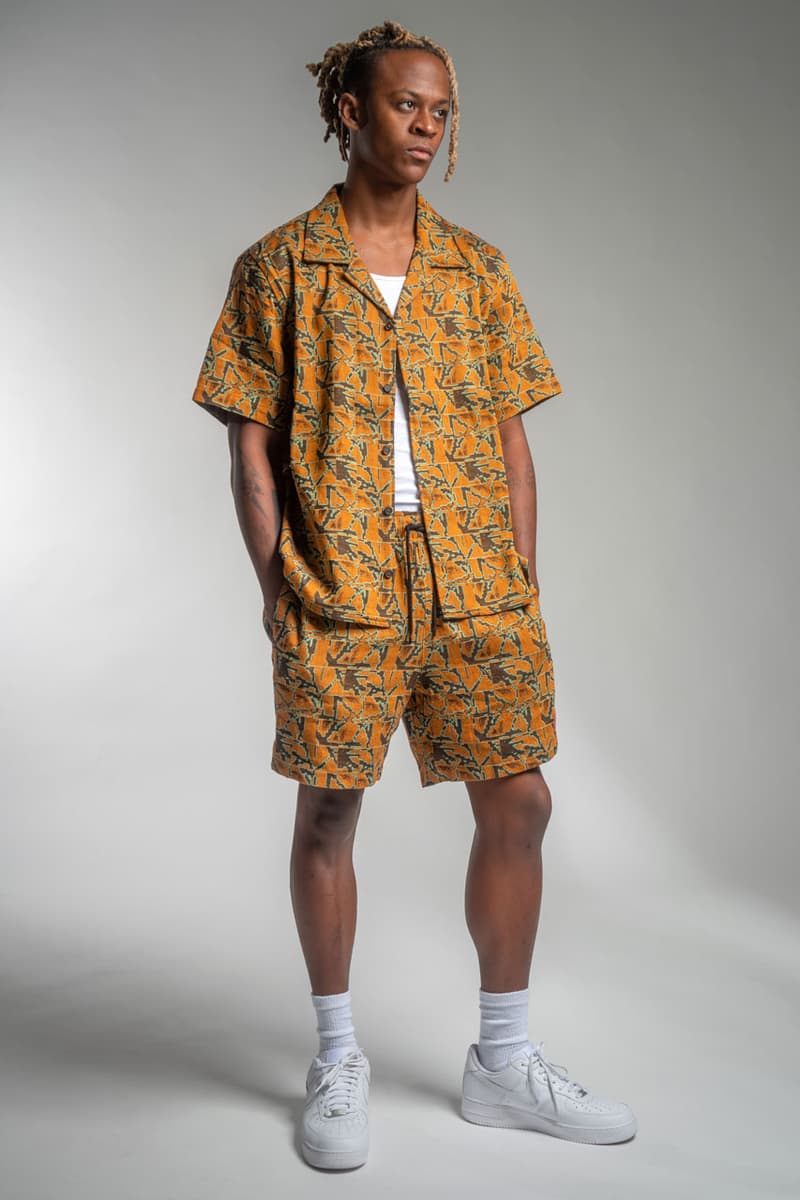 4 of 21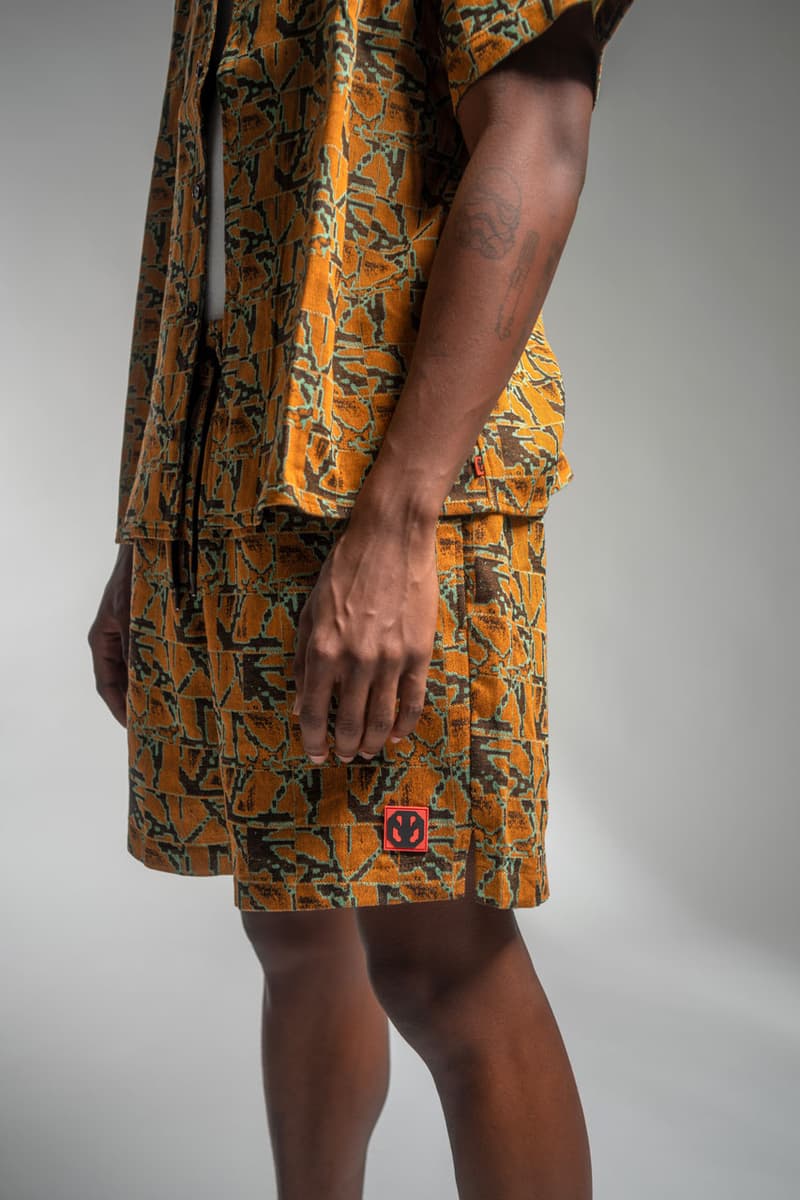 5 of 21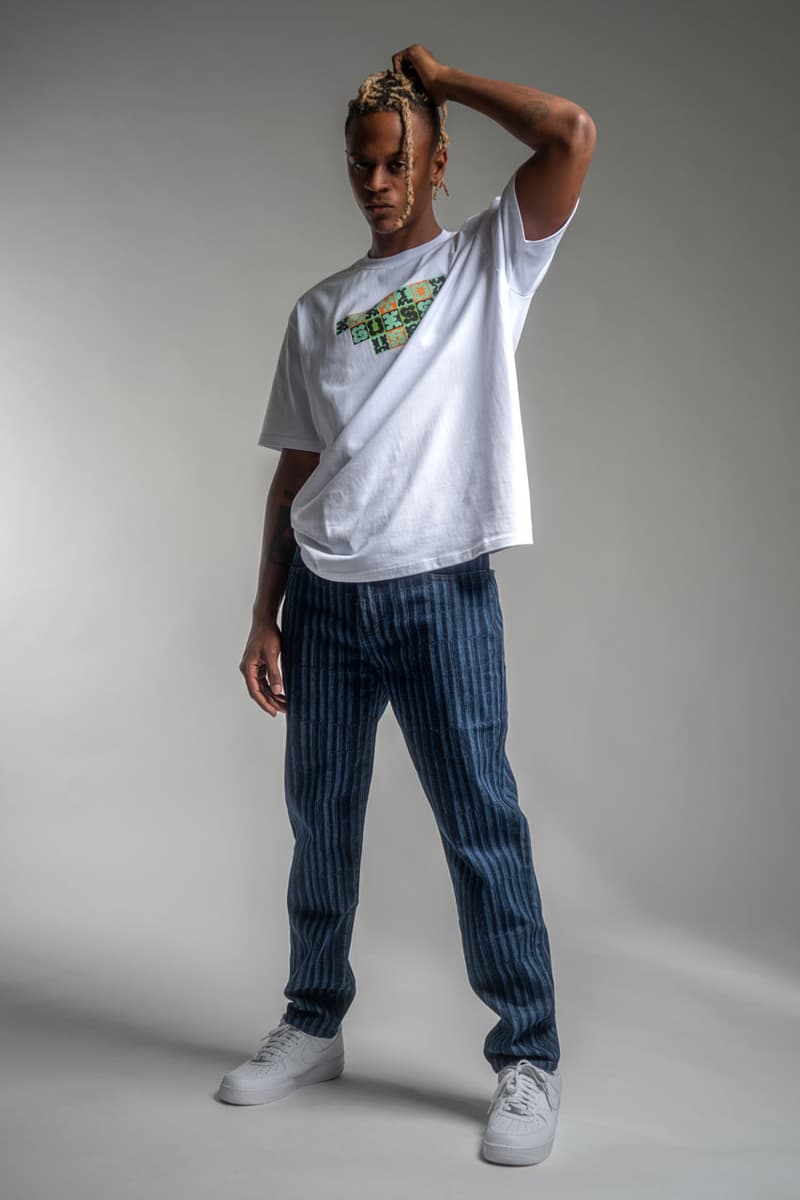 6 of 21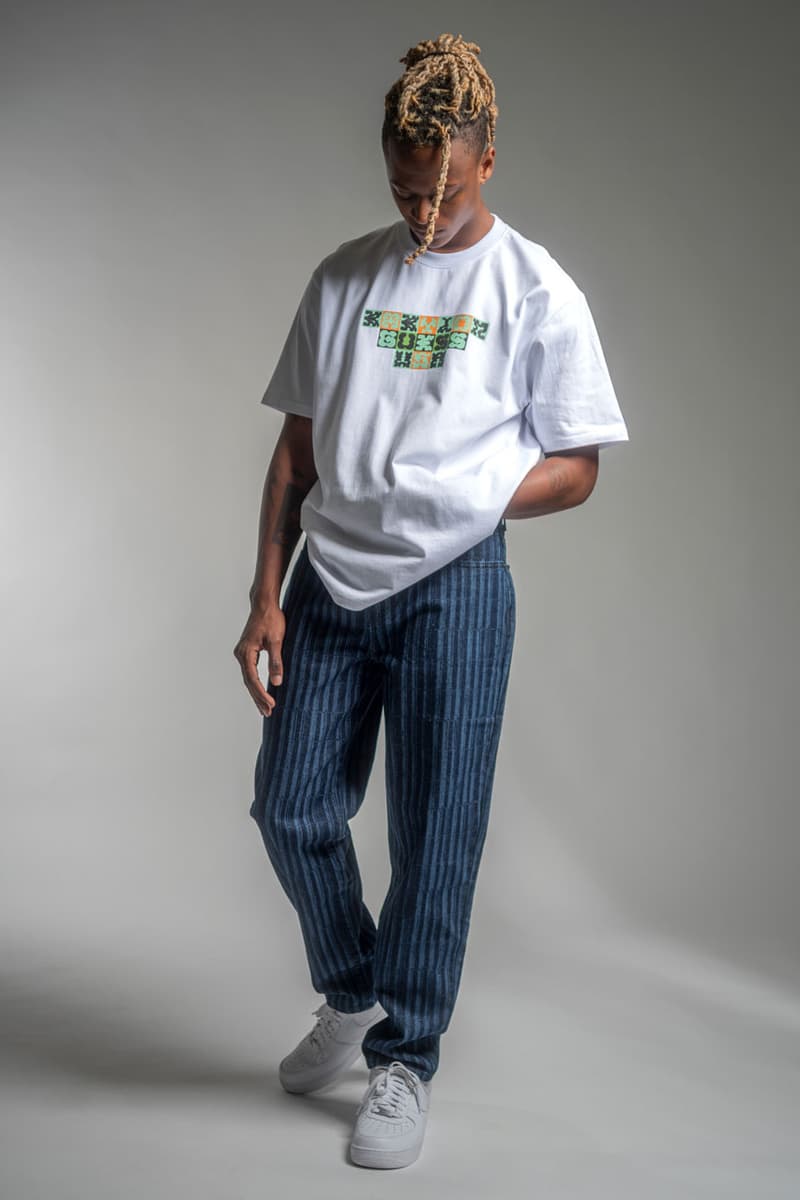 7 of 21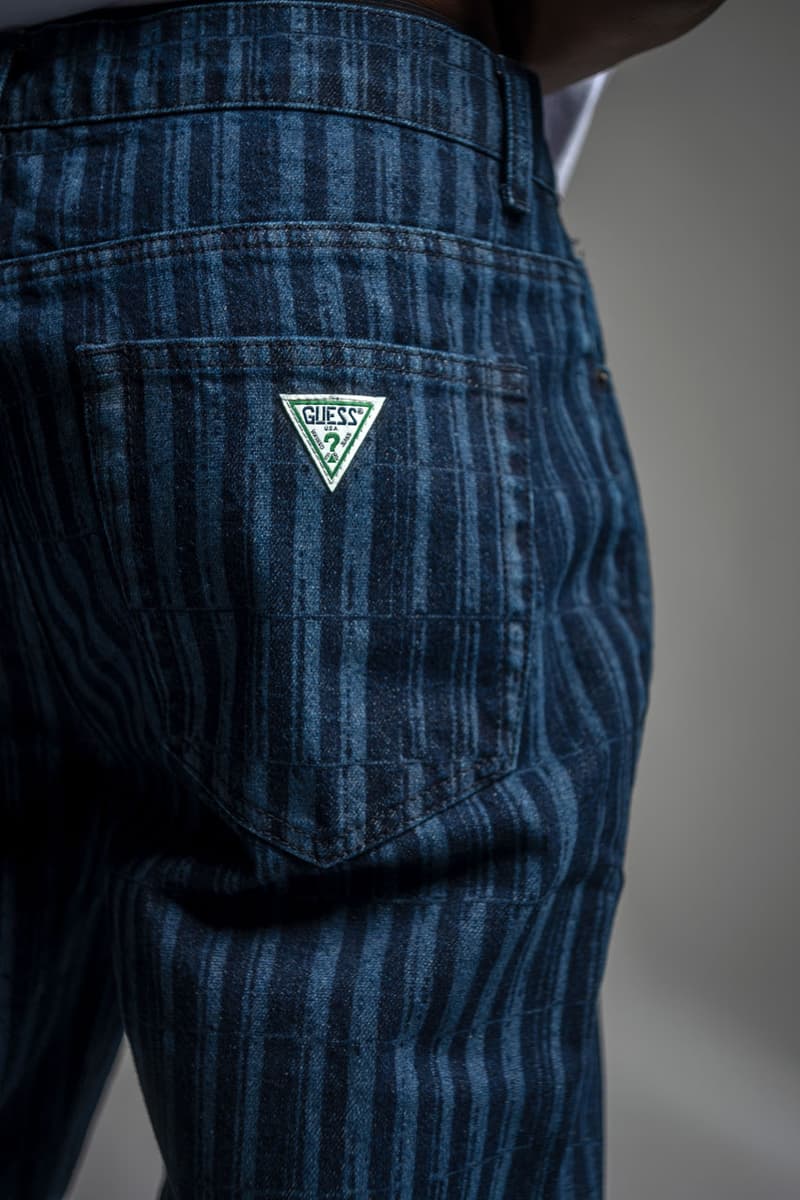 8 of 21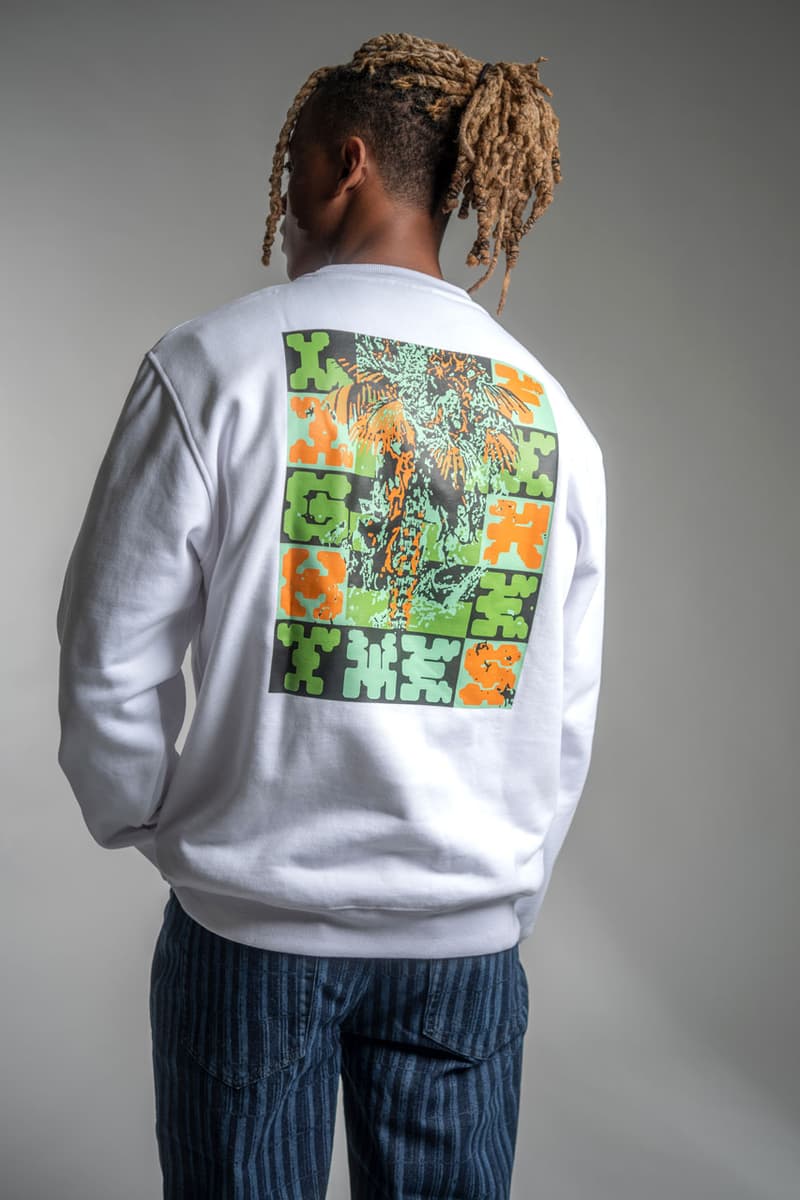 9 of 21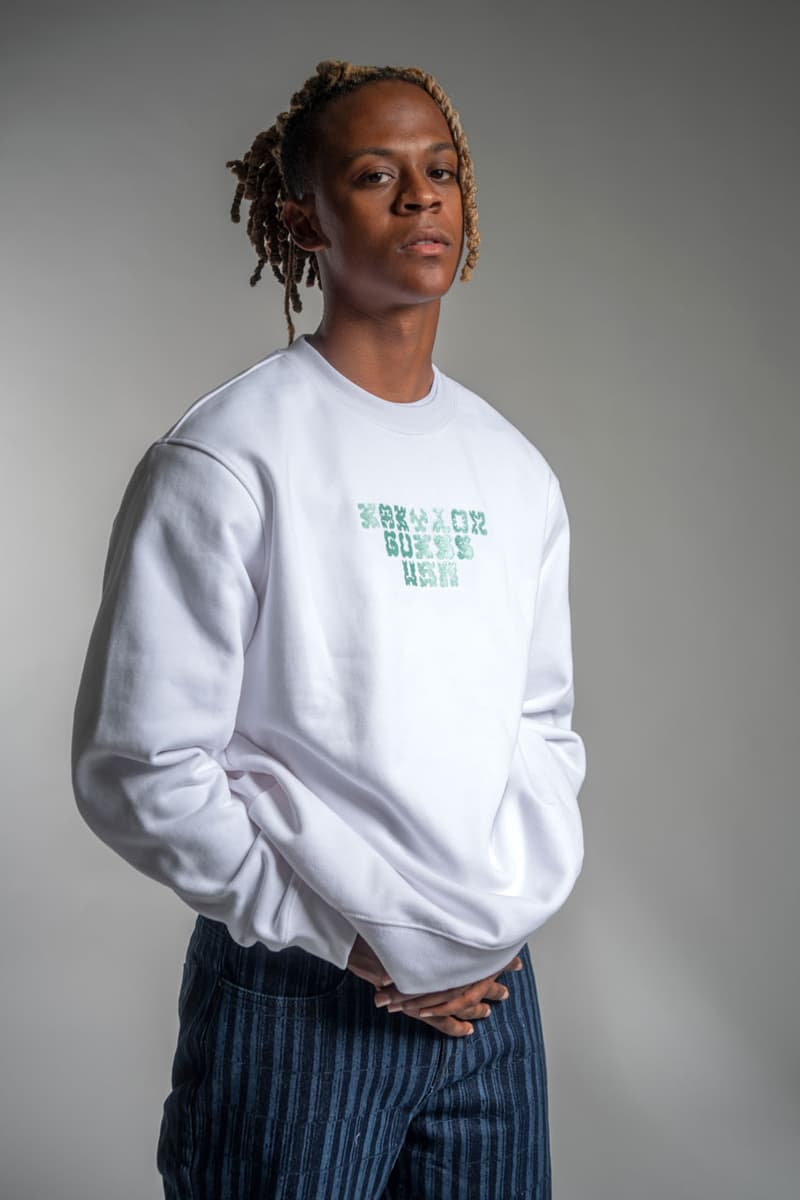 10 of 21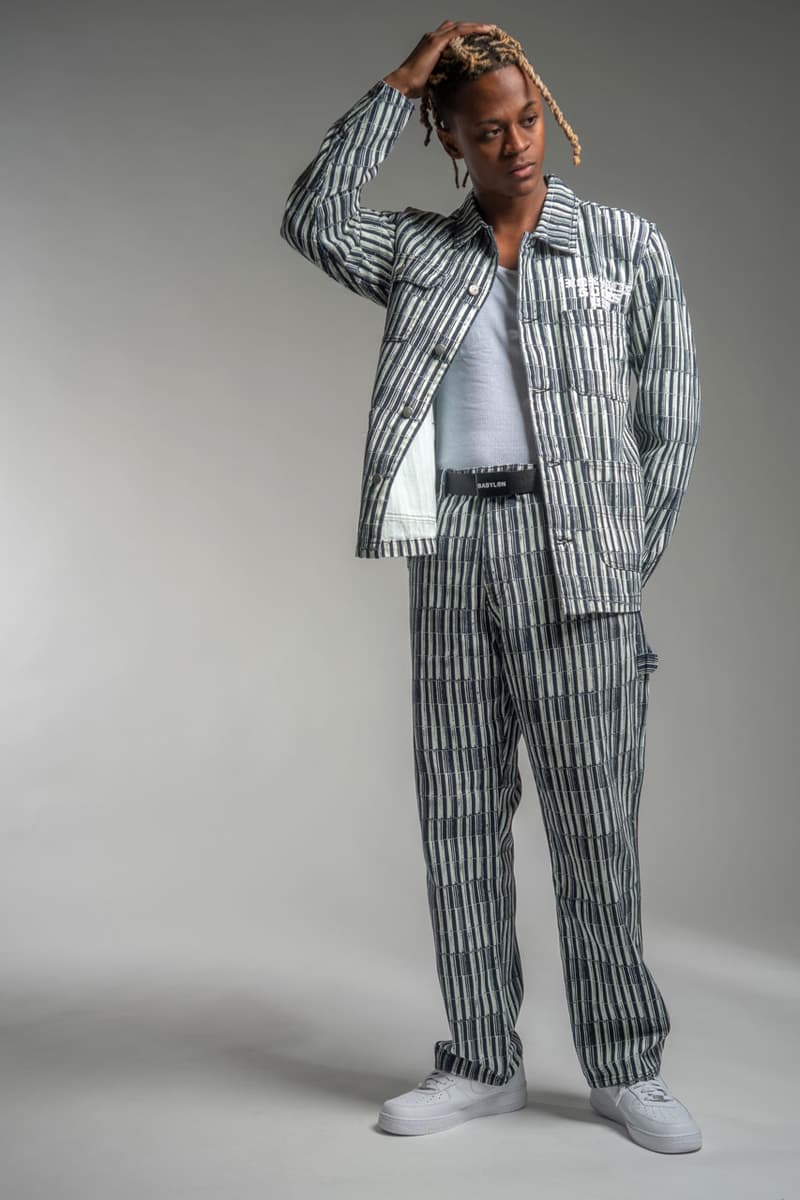 11 of 21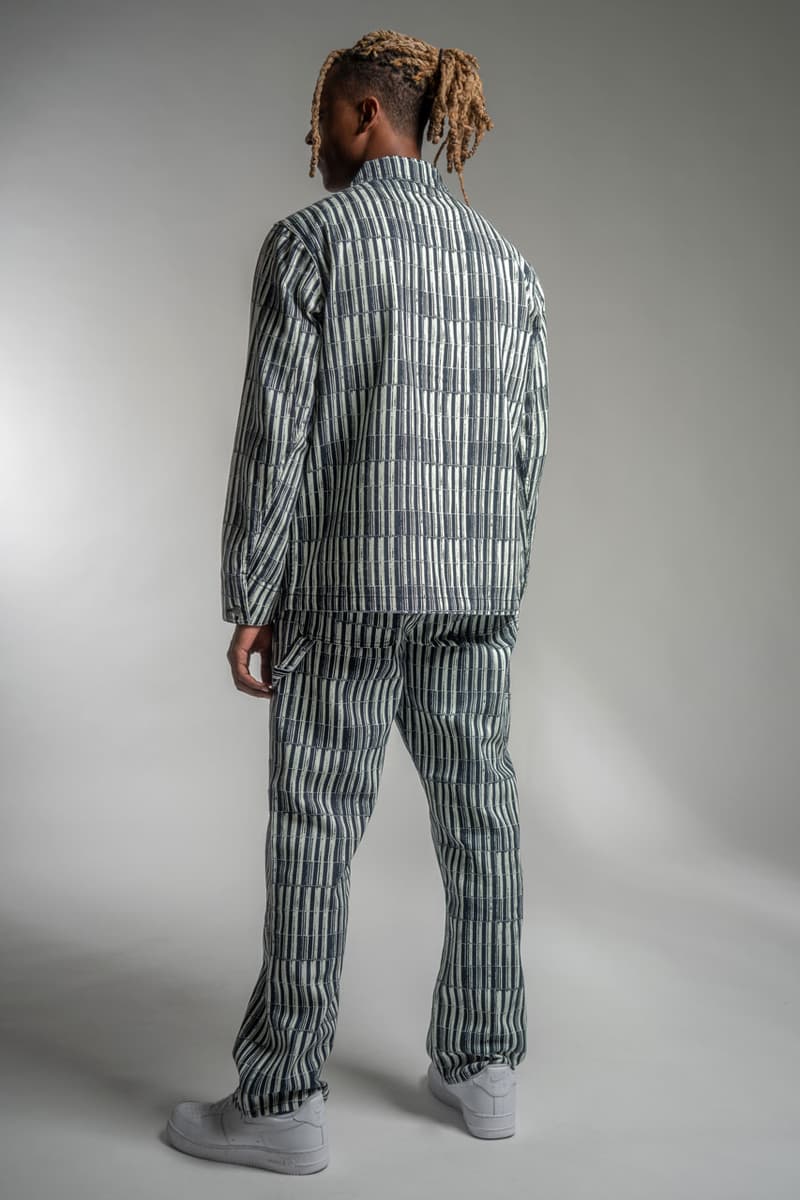 12 of 21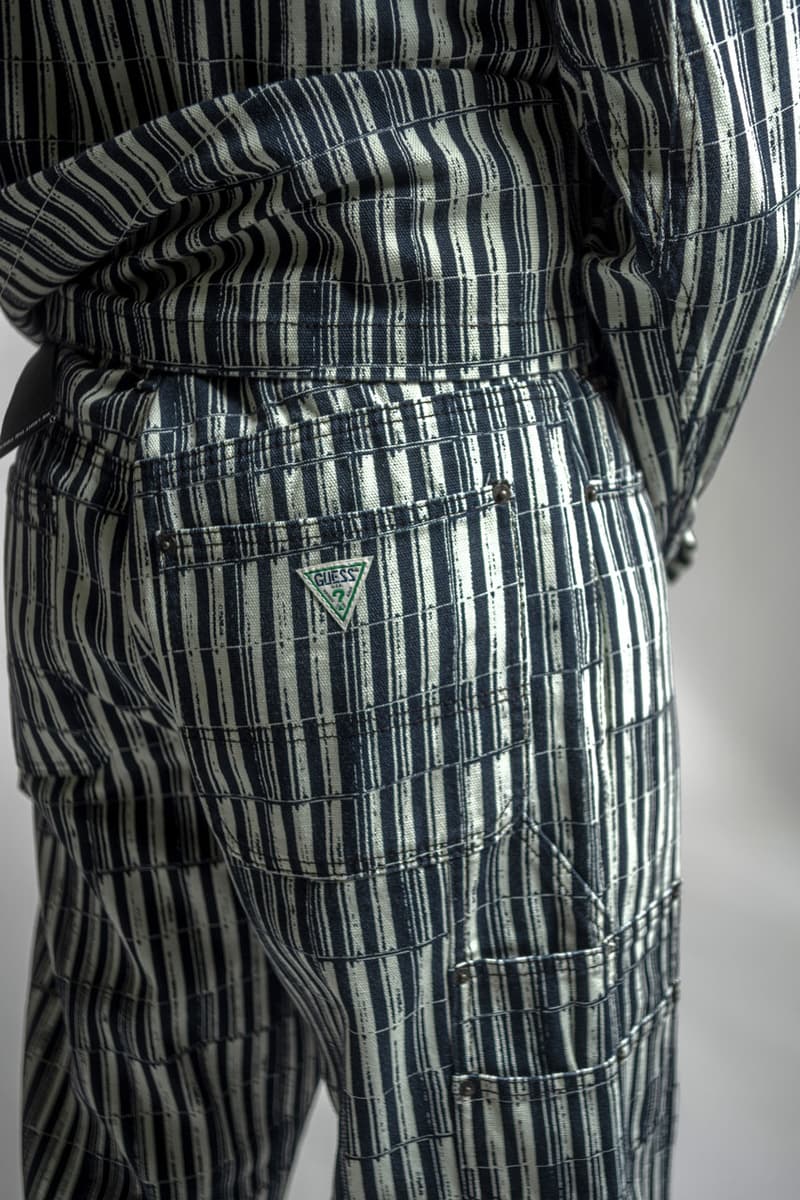 13 of 21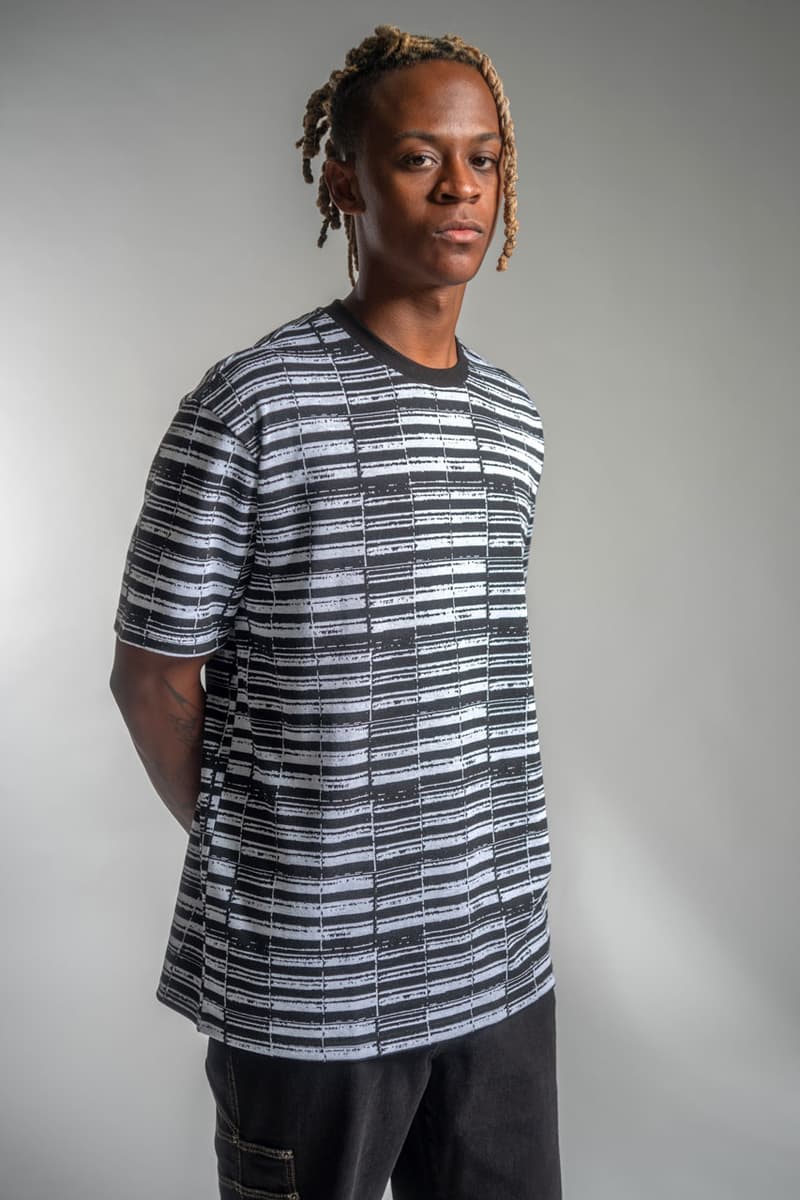 14 of 21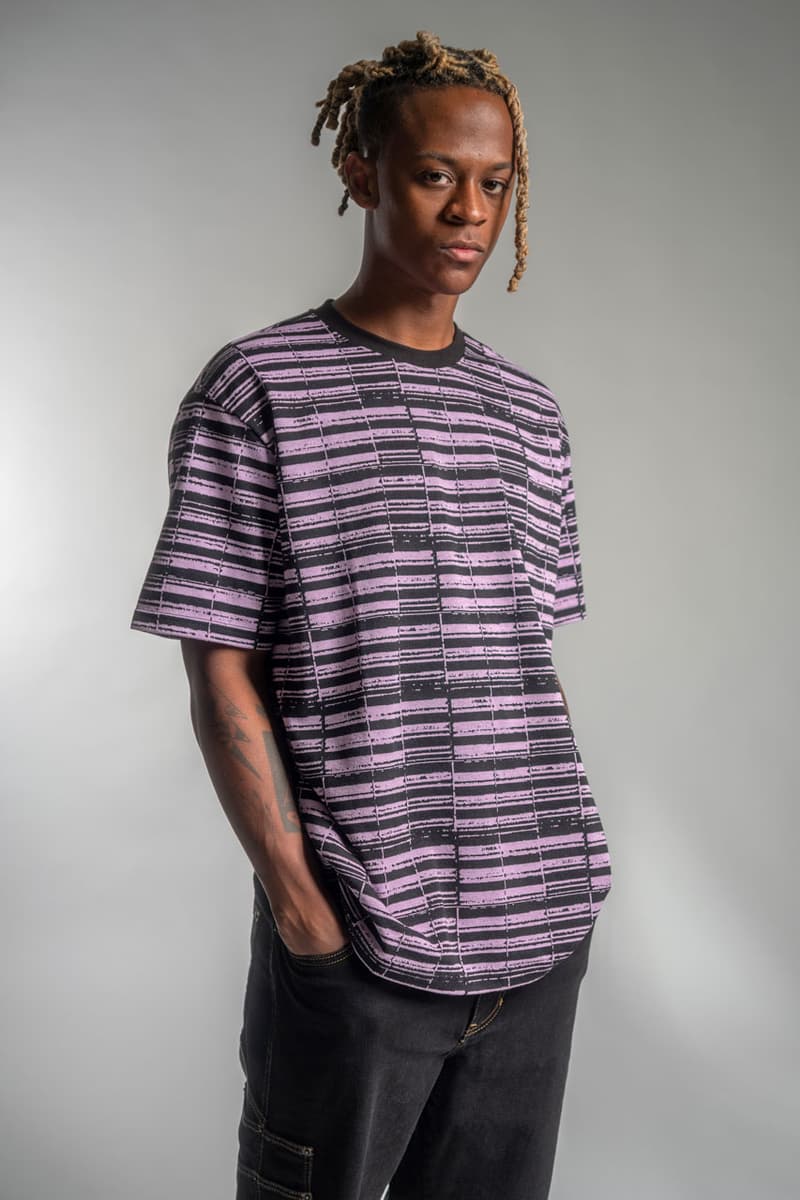 15 of 21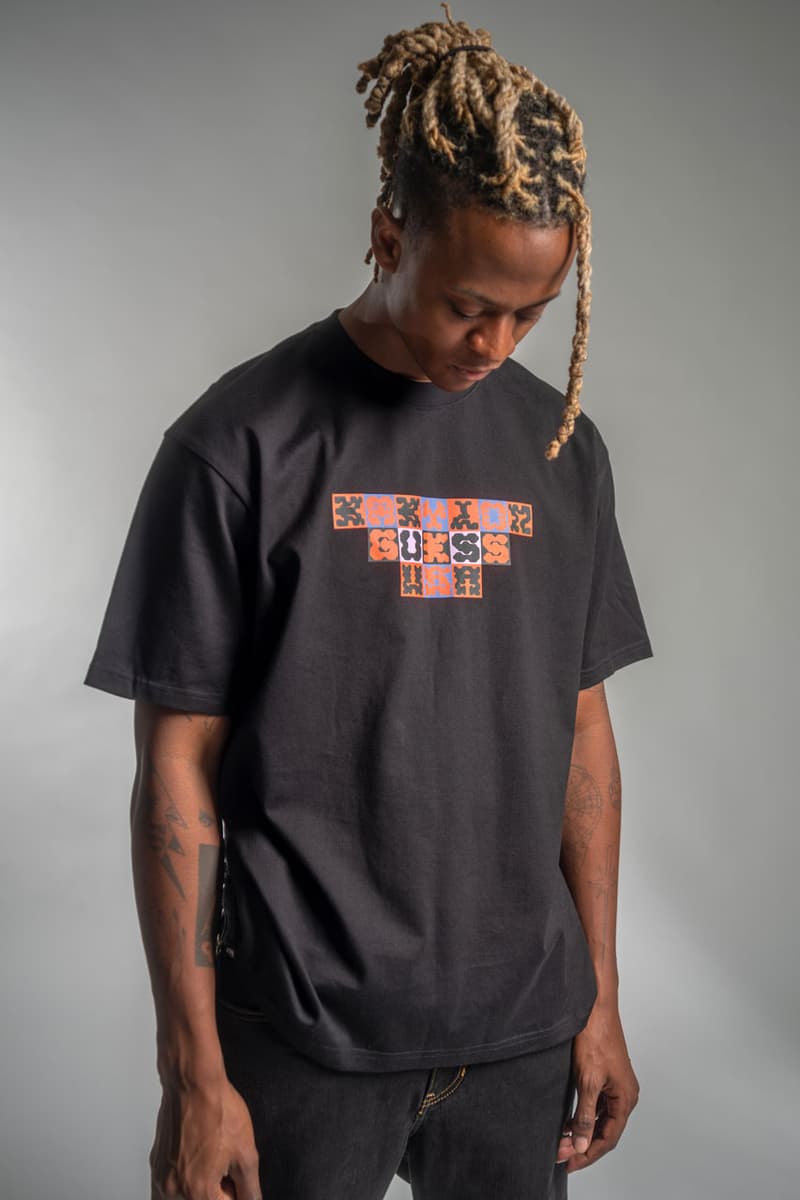 16 of 21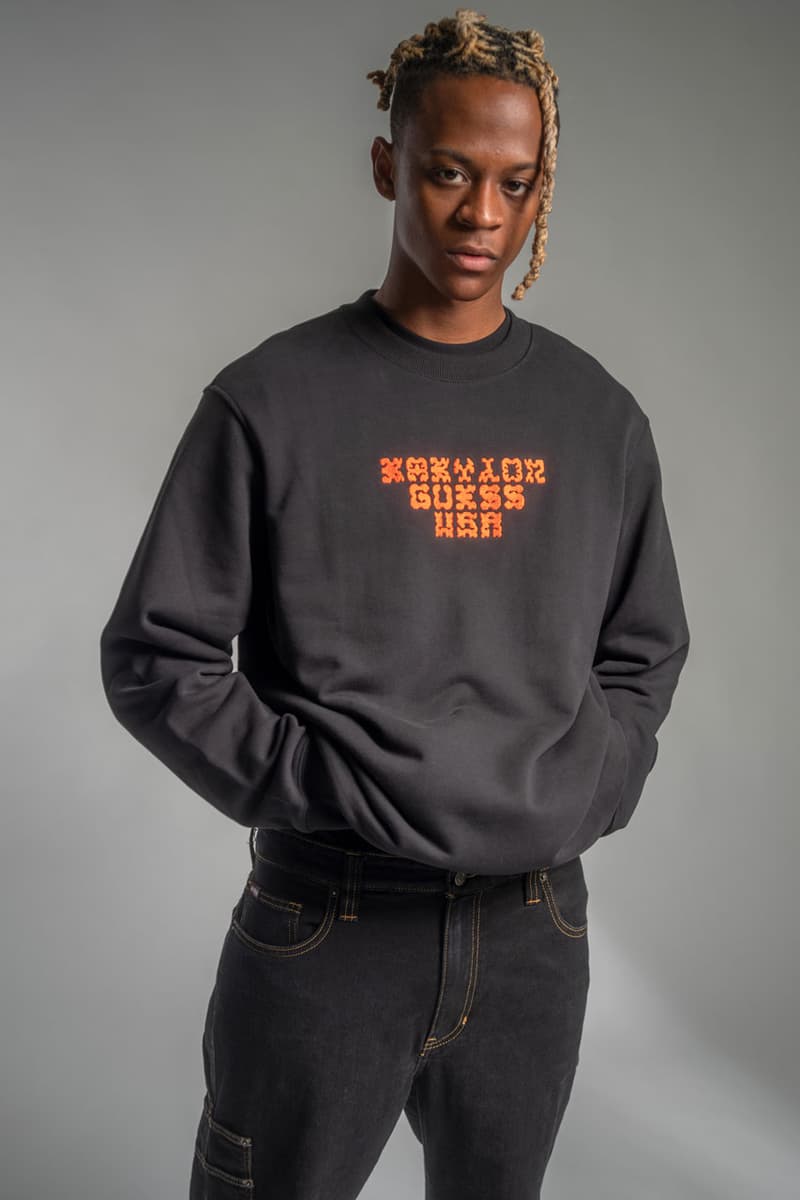 17 of 21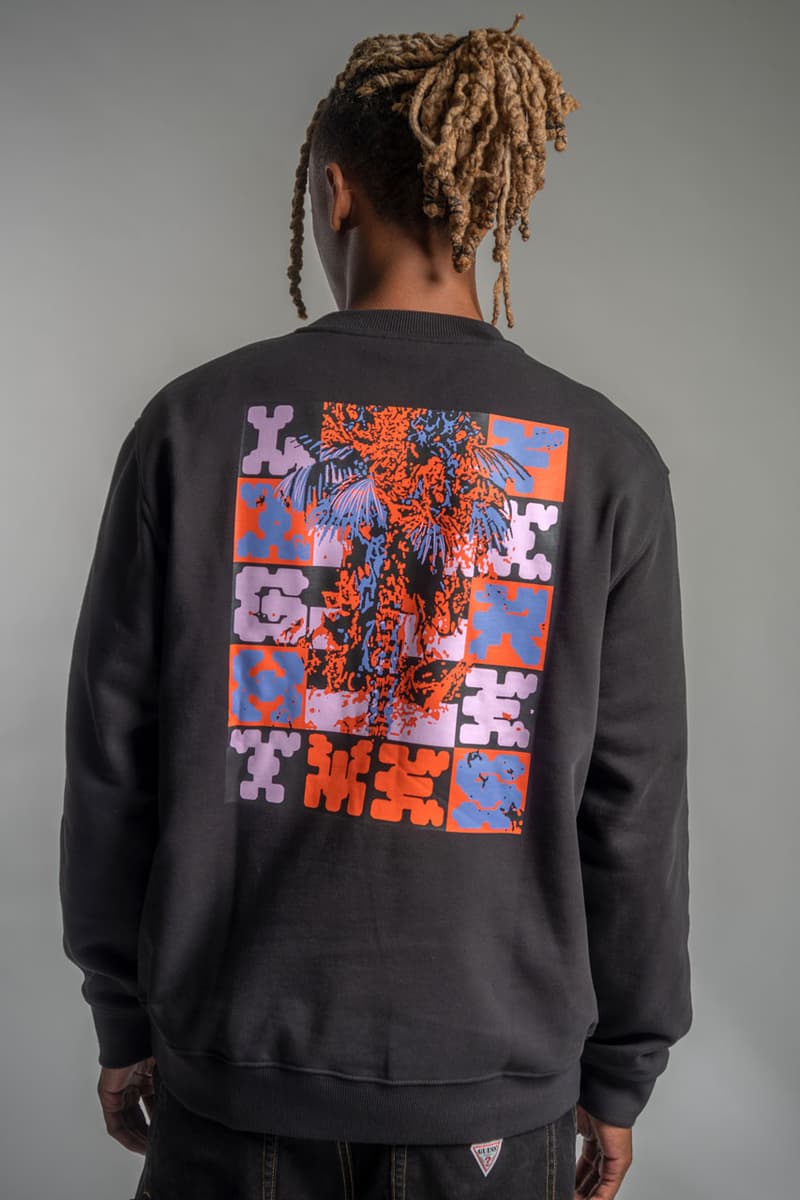 18 of 21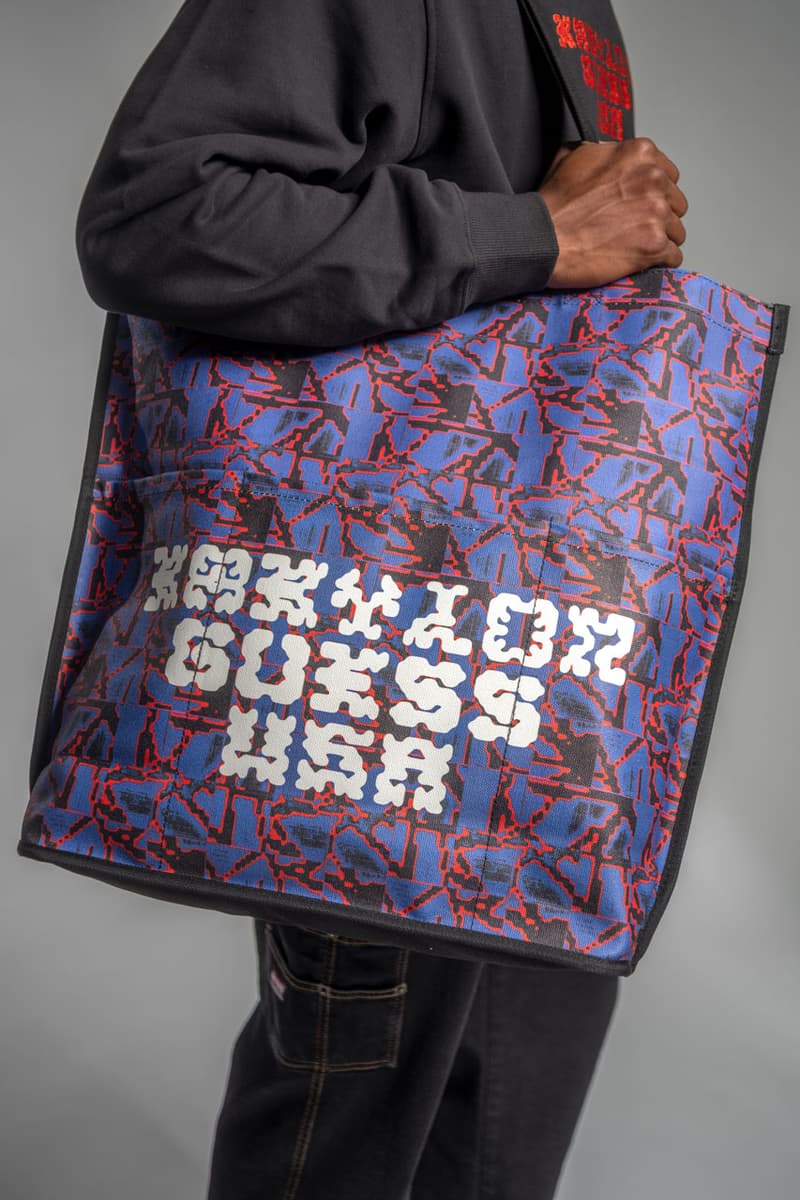 19 of 21
20 of 21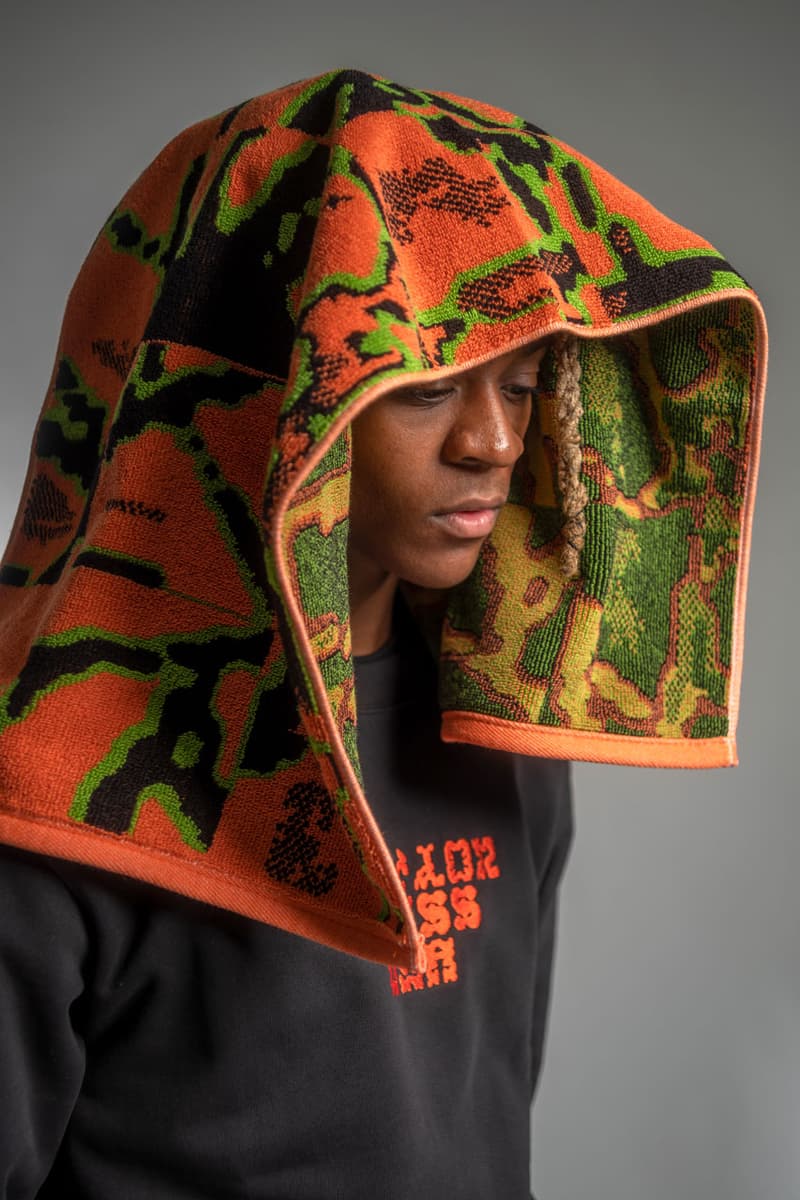 21 of 21
Two years following their inaugural 11-piece capsule collection, GUESS U.S.A and Babylon LA have reunited for a second line of summer-ready pieces, slated to drop at the former label's annual LOT 5 pop-up on Friday, August 20.
Where the first collection infused both brands' DNA with logo-melding graphics across a slimmer selection of apparel, the upcoming range puts artistry at its forefront, enlisting fabrications designed by Amsterdam-based ceramic tile maker Gilles de Brock. Nodding to both imprints' Southern California heritage, the 21-piece capsule employs a psychedelic color wheel across a wider range of crewneck sweaters, button-ups, T-shirts, denim pants, shorts and accessories, reimagining classic GUESS silhouettes with Babylon's signature skater look. Take a look at the full collection in the lookbook, starring Myles O'Neal, above.
Ushering in their sophomore line, GUESS and Babylon are gearing up to host a public event at LOT 5 at the GUESS?, Inc. HQ in Downtown Los Angeles on August 20th and 21st. There, an impressive, two-story skate park, carnival rides, food trucks and games will reinvigorate their partnership, alongside live performances from Babyface Ray, BlueBucksClan, Kalan FRFR, Kenny Beats, Zelooperz, Donovan's Sound Club, Pedro and Blondie Beach Records. Guests must register for the event through GUESS' Instagram prior to the event.
Additionally, the collaborators produced a campaign video in Hawaii featuring a roster of skaters, including Dashawn Jordan, Nakel Smith, Kevin White, Ontrell Fisher, Vincent Gomez, Ish Cepeda, Noah Wilett, Deshawn Weaver and Reggie Johnson. Watch the video, directed by Yavez Anthonio and Charlie Owens, below.
The GUESS U.S.A x Babylon collection will be available to shop at the LOT 5 event beginning August 20. Prices range from $50 USD to $290 USD.
Ahead of the release, HYPEBEAST spoke with Babylon co-founder Lee Spielman and GUESS' Director of Brand Partnerships and Speciality Marketing Nicolai Marciano. Read what both leaders had to share about the collaboration's conception, design process and impactful campaign visual, below.
HYPEBEAST: How did this collaboration first come about?
Lee Spielman: GUESS has always been a staple in Los Angeles. I grew up wearing GUESS, and I think a lot of the kids that we support did too. It's always been a mainstay. So we've made friends with Nicolai over the years through being here.
The one thing about GUESS that attracted us to them is that just as much as the product is important, it's super important to be able to provide an experience. Through conversation with Nicolai and GUESS, we've built this foundation where we're able to tell more of a story through collaboration.
Nicolai Marciano: Being able to come together with Babylon, which is heavily focused on skate and lifestyle, is really cool; whether that's creating videos and skate trips, making content around a collection of clothes, or creating some experiences. To Lee's point, I think it's about holding down the LA community and creating something fun and memorable for everyone.
How does this upcoming collection build off of your pre-existing partnerships?
Lee: For me, when I think GUESS, I think denim. I think striped T-shirts and all that. The one thing with Babylon that we really like to do is when we are working with a classic brand like GUESS is to dig deep into those archives and those classic staple pieces and then put a fun twist on it and kind of make it our own in a way, while still having it be a nod to those classics.
Nicolai: I think this collection especially is really unique in that sense because there's a lot of nods to some historical GUESS pieces, but it's done in a very abstract and interesting way. And with the fabrications, we have a lot of interesting dyed fabrics and then we have some really cool jacquards. I personally really enjoy this partnership because we always do big events around it and all of the patterns and logo assets that go into designing the collection lend themselves to the experience in a really interesting way.
From the first mood boards to the final products, what did your design process look like?
Lee: For us, it's first just honing in on the type of pieces that we want to do. My partner, Garrett, who handled most of this collection on the design side, loves trying to highlight different artists and just digging deep in the bag.
With this one, we used a designer named Gilles de Brock from Amsterdam, who's known for his different textile patterns. He's an airbrush artist who mainly works in ceramics. So the idea was to take these types of ceramic tiles that he does and then modify them into different, unique, textile prints.
Nicolai: When it comes to the fabrication, with designs coming from ceramic and airbrush, our product development team asked, 'How are we going to make this really interesting?' Some of the patterns ended up being these really cool jacquards and we gave a whole different feel to what that art may have looked like from an airbrush standpoint and then translated it into clothes.
Lee: It's this full, encompassing thing, from the event to the accessories, to the product, to the fabrication, to the content and the ads and the whole campaign, where every aspect of the project goes back to the design.
Do you have a favorite piece, or a favorite look, from the collection?
Nicolai: I love the whole button-down jacquard set. I'm really into that. I also love this canvas, reversible, double-layered hoodie that has this crazy print on the inside and it's solid on the other side. It's this really great, timeless piece.
Lee: It's the jacquard because it's the full kit. It's the shorts with the button-up with the bucket. When you see it on someone, how it's intended to be worn in its full, it's perfect in that way. Also, we did some laser-etching across denim, which we didn't get to do in the last project.
What is the concept behind the campaign video?
Lee: One of my favorite things to do with Babylon, when we have the opportunity, is to take kids completely out of their element and put them somewhere that is different for them and be able to provide new and unique experiences and just document that process.
So we went to Hawaii with 10 or 11 kids, and some of those kids are big pro skaters, like Nakel Smith or Dashawn Jordan. And then some of them are young, up-and-coming kids that we support, and we were able to just put together this eclectic group of kids. I think it's important to be able to highlight the fact that outside of them wearing these clothes together for this campaign, these kids are friends, first and foremost.
With this collaboration, do you see GUESS moving further into the skating and streetwear worlds in the future?
Nicolai: By no means is GUESS a skate brand, but I think it's more about the partnerships that we have and how we can create something with them that is larger than life. Babylon is a long-time partner of ours, and I definitely see things happening in the future with them as well. We're definitely not a skate brand, but we're a Southern California brand, where skate is a big part of the lifestyle. So I think it's something that we'll always want to support as a company.