Disney Has Reportedly "Figured Out Ways to Fairly Compensate" Talent Following 'Black Widow' Lawsuit
As revealed by Disney CEO Bob Chapek.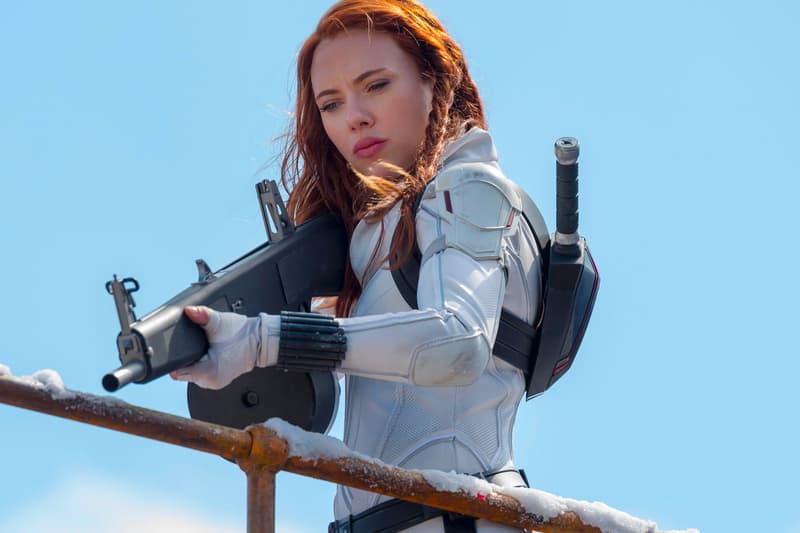 The Walt Disney Company has reportedly found a way to "fairly compensate" its talent irrespective of a movie's release arrangement.
Disney CEO Bob Chapek shared the news during a recent earnings call and arrives just shortly after Scarlett Johansson's Black Widow lawsuit. "Since COVID has begun, we've entered hundreds of talent arrangements with our talent and by and large, they've gone very very smoothly, so we expect that that would be the case going forward," he said, adding that, without naming Johansson or the Marvel film, the Walt Disney Company is "trying to do the best thing for all our constituents and make sure that everybody whose in the value chain … feels like they're having their contractual commitments honored both from a distribution and a compensation standpoint."
Johansson sued Disney in late July over breach of contract, claiming that her Black Widow contract with Marvel Entertainment promised an exclusive theatrical release, and that her salary was largely based on the film's performance at the box office. "Disney intentionally induced Marvel's breach of the agreement, without justification, in order to prevent Ms. Johansson from realizing the full benefit of her bargain with Marvel," the suit read. The company responded to the lawsuit by revealing how much she got paid and saying that it was "especially sad and distressing in its callous disregard for the horrific and prolonged global effects of the COVID-19 pandemic." The actress' team shared that she was "shocked by the tone" of Disney's statement, while her agent Bryan Lourd issued his own statement on the matter, stating that the company is "shamelessly and falsely accus[ing] Ms. Johansson of being insensitive to the global COVID pandemic, in an attempt to make her appear to be someone they and I know she isn't."
Elsewhere in entertainment, Venom: Let There Be Carnage has been delayed for the third time.