'Venom: Let There Be Carnage' Premiere Date Delayed
For the third time.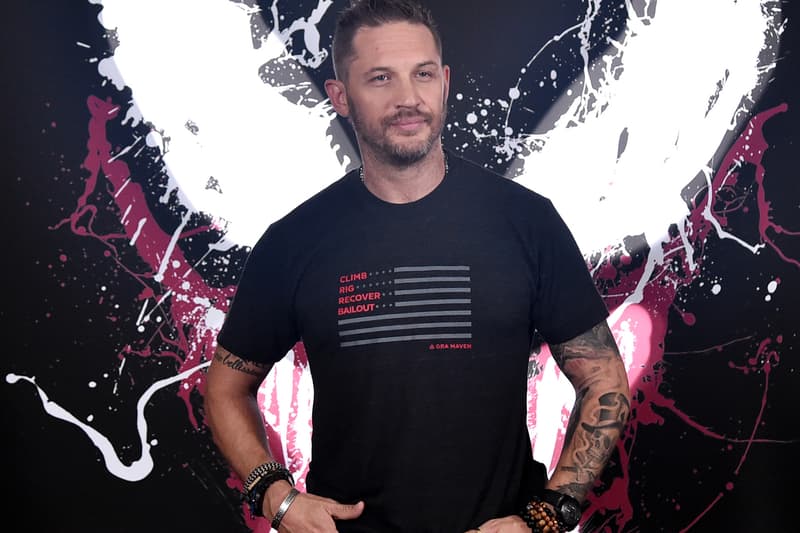 Sony Pictures has delayed the premiere date of Venom: Let There Be Carnage once again.
According to reports, the sequel will now open on October 15 instead of September 24. This marks the third time Let There Be Carnage's release date has been postponed; the film was originally set to debut on October 2, 2020 but was delayed to June 25, 2021 then September 24 due to COVID-19.
Let There Be Carnage is helmed by Andy Serkis and will feature the return of Tom Hardy as Eddie Brock/Venom, Michelle Williams as Anne Weying and Reid Scott as Dan Lewis, as well as the additions of Naomie Harris as Frances Barrison/Shriek, Stephen Graham as Detective Mulligan and Woody Harrelson as Cletus Kasady/Carnage. The film will be set over a year after the events of 2018's Venom, and will see Brock adjusting to his life as Venom and attempt to revive his career as a journalist by interview Kasady, a serial killer who hosts Carnage following a failed execution.
Hardy recently discussed the potential of a Venom and Spider-Man crossover, "I would be remiss if I wasn't trying to steer any kind of connectivity." He added, "I wouldn't be doing the job if I wasn't awake and open to any opportunity or eventuality or be excited by that. Obviously, that's a large canyon to leap, to be bridged by one person alone, and it would take a much higher level of diplomacy and intelligence, sitting down and talking, to take on an arena such as that."
Venom: Let There Be Carnage premieres October 15.
Elsewhere in entertainment, Marvel is already working on animated titles following What If…?