Donald Glover and FX's 'Atlanta' Still Scheduled to Return in Early 2022
The Emmy-award winning series just finished filming season three, which was primarily shot in Europe.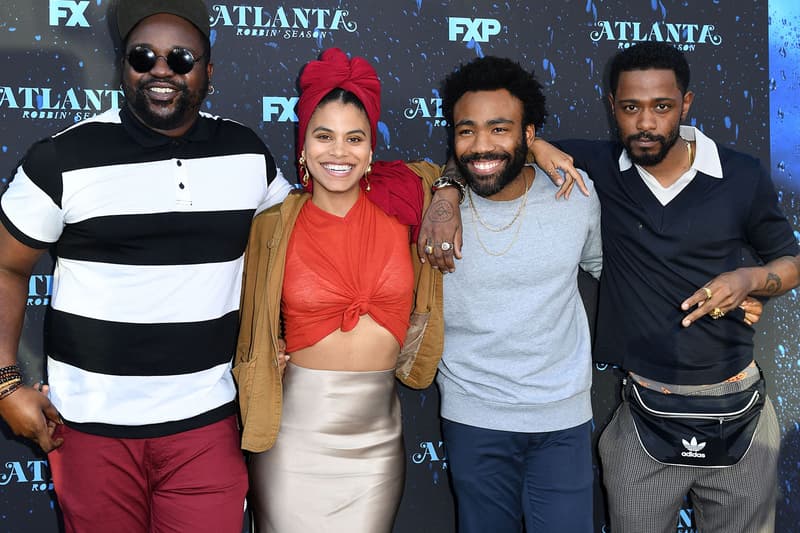 The highly-anticipated return of Donald Glover and FX's Atlanta is still set for early 2022, however an exact date is still unconfirmed.
According to reports, FX chairman John Landgraf shared that they "haven't locked down the scheduling for Season 3 yet" because it just finished shooting, with filming primarily done in Europe. "It's in post-production and it's a lengthy post-production process, and part of that is because they're currently in production of Season 4 in Atlanta," he explained. "All the scripts for that season have been written, and I absolutely adore the scripts for both seasons."
Landgra added, "The reason I can't lock down a date right now is that it's being driven by Donald Glover and Hiro Morai's schedule and availability and the length of post, both for Season 3 while in the process of producing Season 4. I did list is as one of the things coming back in the first half of 2022, that is our anticipation. I think we'll be able to lock down an actual date for 3 and maybe for both cycles within the next couple of months."
Atlanta first debuted in September 2016 and stars Glover, Brian Tyree Henry, LaKeith Stanfield and Zazie Beetz. The comedy-drama has earned several awards throughout the years, including Emmys for Outstanding Lead Actor in a Comedy Series and Outstanding Directing for a Comedy Series for Glover, Outstanding Supporting Actress in a Comedy Series for Beetz and nominations for Outstanding Comedy Series.
Stay tuned for more info on Atlanta season three and four.
Elsewhere in entertainment, watch the first trailer for American Horror Story season 10.