'Free Guy' Debuts at No. 1 With Better-Than-Expected $28.4 Million USD in Box Office
Ryan Reynolds says Disney has confirmed interest in a sequel.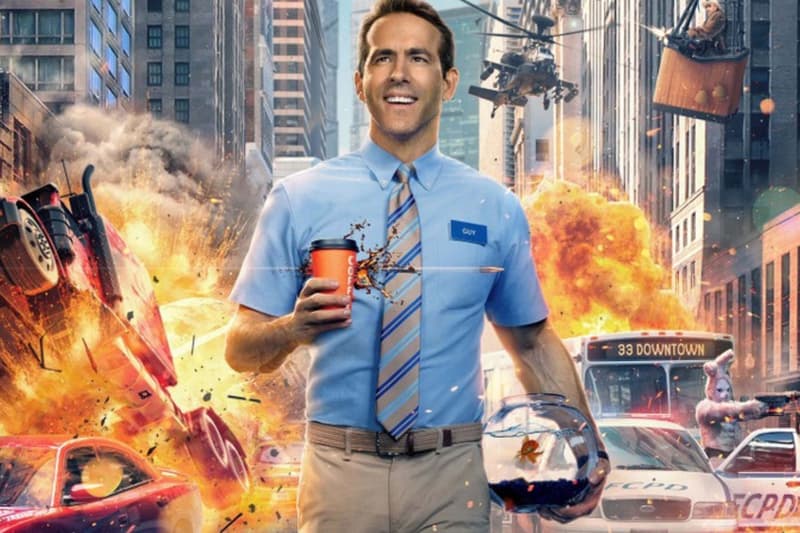 Disney and 20th Century Studios' action-comedy film Free Guy — starring Ryan Reynolds and directed by Shawn Levy — debuted at No. 1 after grossing $28.5 million USD from 4,165 North American theaters in its opening weekend. Internationally, the movie tallied an additional $22.5 million USD from 41 markets for a global opening of $51 million USD.
According to The Hollywood Reporter, the numbers surpassed expectations as Disney and 20th Century had predicted North American opening figures to land between $17 million USD and $20 million USD prior to the film's premiere.
Levy's movie topped The Suicide Squad's box office debut of $26.5 million USD last week, though it's important to note that Free Guy has received a 45-day exclusive theatrical release before landing on Disney+, while The Suicide Squad released simultaneously on HBO Max.
Following the film's impressive box office performance, Reynolds took to Twitter to share that Disney is reportedly interested in making a sequel.
″[And] after [three] years messaging as an original IP movie, Disney confirmed today they officially want a sequel," the actor wrote on Twitter Saturday.
Aaaannnnd after 3 years messaging #FreeGuy as an original IP movie, Disney confirmed today they officially want a sequel. Woo hoo!! #irony pic.twitter.com/85mMxW4owx

— Ryan Reynolds (@VancityReynolds) August 14, 2021
"If it isn't called, 'Albuquerque Boiled Turkey' we've failed," he joked in a follow-up tweet, referencing one of Taika Waititi's comical quotes from the film.
In case you missed it, Netflix revealed the trailer for its upcoming football docuseries, Titletown High.