Arrest Made Following Fatal Shoe Palace Employee Shooting
A 16-year old is now in LAPD custody.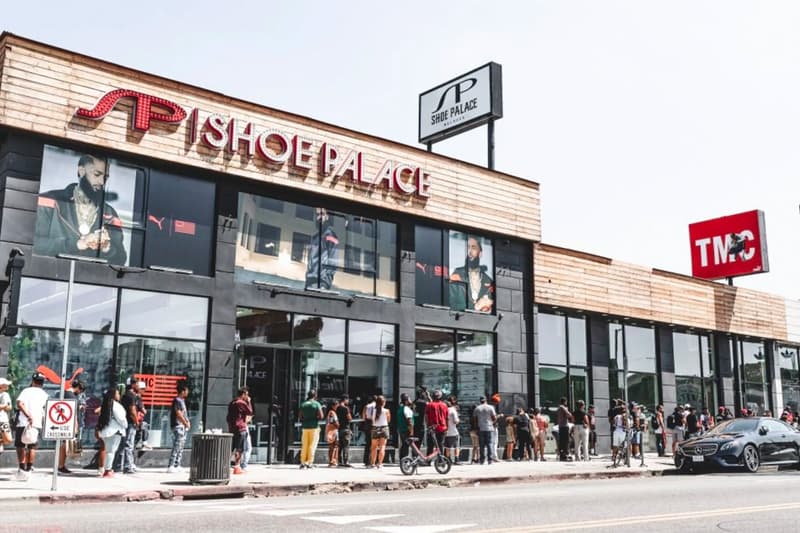 According to reports from ABC7, a 16-year old is believed to be behind the fatal shooting of 26-year-old Shoe Palace employee Jayren Bradford. The juvenile is now in custody after he was arrested Thursday on the 8100 block of State Street in South Gate around noon.
"Investigators learned that employees had a conflict with a group of people regarding the shoe raffle. A co-worker telephoned Jayren Bradford and told him about the conflict. Bradford, an employee of the Shoe Palace, came to the store to assist co-workers. When he arrived he was confronted by the group and the juvenile pulled out a gun and shot Bradford," said LAPD in a statement. The shooting happened on Wednesday afternoon near Shoe Palace on Melrose Avenue. Witnesses say Bradford appeared to be trying to de-escalate the argument and was backing away when he was shot.
Prince Williams, one of Bradford's family members described him as always polite and kind with a passion for music. Bradford had just finished school coming from Colorado and was getting used to the California lifestyle. "It's just tragic that this happened," said Williams.
Shoe Palace issued a statement following the incident: "Our Shoe Palace Family is heartbroken over the senseless act of violence that took the life of Jayren Bradford. A loving son, brother, friend and team member Jayren was a light in any room he walked into. We ask at this time to respect his family and friends as they navigate through this traumatic event. As an organization, our focus remains on Jayren's family."
View this post on Instagram