Travis Barker Flies for the First Time Since Near-Fatal 2008 Plane Crash
The blink-182 drummer previously vowed to never fly again following the crash.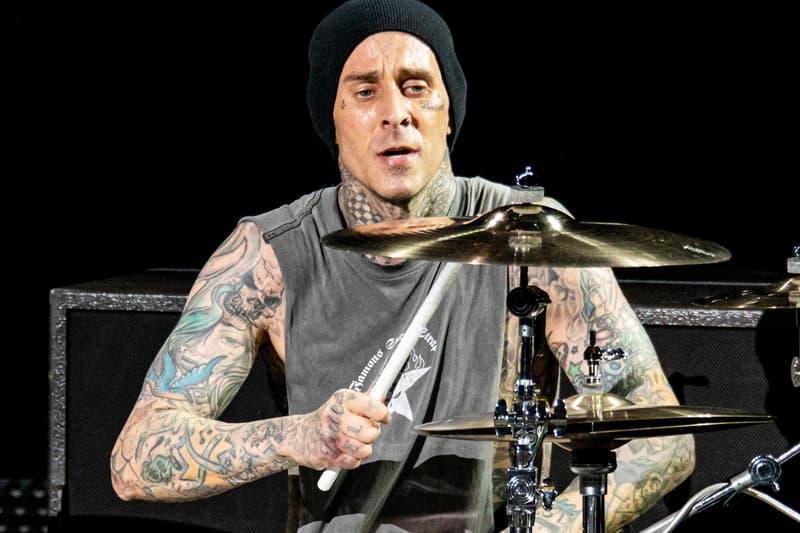 In a major milestone of the Blink-182 drummer, Travis Barker has embarked on his first flight since he was involved in the near-fatal plane crash in 2008.
Barker was reportedly seen boarding on Kylie Jenner's private jet with girlfriend, Kourtney Kardashian, Kris Jenner and Cory Gamble on a trip to Cabo, Mexico. This would mark the first time Barker has boarded a plane since he was in the deadly 2008 crash that killed more than half of the people on board.
At the time of the crash, the plane was unable to leave the ground, which caused a tire to burst on the runway and the aircraft to veer out of control. It crashed into the airport gates and skidded across the highway before eventually stopping in a ditch. Barker's close friends Charles "Che" Still and Chris Baker were both killed in the accident. Though he survived, Barker suffered three-degree burns on 65 percent of his body, which forced him to get several surgeries and skin grafts to recover from the incident. His friend DJ AM, who survived the plane crash with him, died from an overdose a year after the accident.
In the past, Barker has alluded to suffering from PTSD from that day and has vowed to never fly again. 13 years later, it appears that he has mustered the courage to fly once again.
In case you missed it, Denzel Curry gave fans advice for success on his new track "The Game".