'Dune' To Feature Two Original Scores From Hans Zimmer
One of which will accompany the making-of book, 'The Art and Soul of Dune.'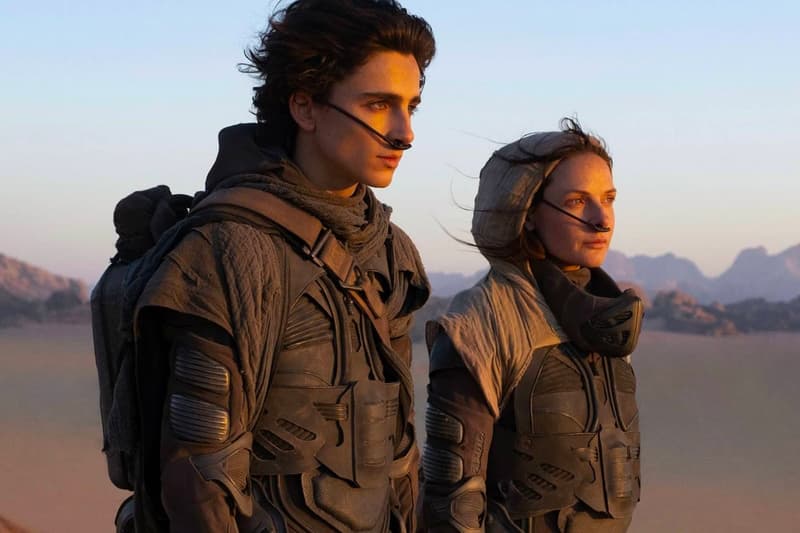 Hans Zimmer has composed two original scores for Warner Bros., Legendary and Denis Villeneuve's adaptation of Dune, with the second score set to accompany the movie's behind-the-scenes book.
According to reports, Insight Editions' The Art and Soul of Dune is written by Dune executive producer Tanya Lapointe and offers an "extensive chapter-by-chapter look at the filmmaking process." The book will include everything from the movie's environmental and creature designs, costume concepts and digital effects, as well exclusive interviews with the likes of Villeneuve, Timothée Chalamet, Rebecca Ferguson and Oscar Isaac. Its special limited edition will feature exclusive material, plus a cloth cover with foil-stamped House of Atreides and Harkonnen insignias, a cloth-bound reproduction of the Fremkit instruction pamphlet prop, 80 additional pages of previously unseen art and a companion volume. Fans who buy the first 700 copies of the special limited edition will receive a signed and numbered signature card from Villeneuve, Lapointe, Chalamet, Josh Brolin and DOP Greig Fraser.
The Art and Soul of Dune is set to release on October 22 and is available for pre-order on the Insight Editions webstore. The standard edition is priced at $50 USD while the special limited edition is priced at $600 USD.
Elsewhere in music, Mike Dean addressed the rumors of his supposed exit from Kanye West's DONDA.