Method Man Is Releasing NFTs and adidas Brought In Over $6 Million USD in This Week's Business and Crypto Roundup
While Virgin Galactic reopened ticket sales and Eminem invested in crypto.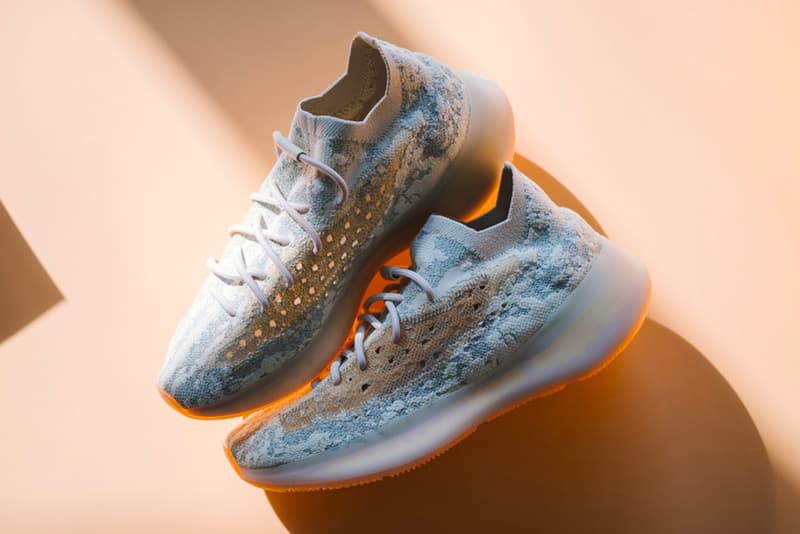 Many brands are starting to see a recovery despite the challenges initially brought on by the pandemic. Some businesses, especially ones that focused efforts on expanding e-commerce ventures, have even seen profits rise even higher than before.
HYPEBEAST has rounded up the top business and crypto stories of the week so you can stay in-the-know about trends across industries.
Business
Amazon is launching two new programs for returned and overstock merchandise in an effort to cut down on its waste. Amazon plans to "net zero carbon by 2040 and 100 percent renewable energy by 2025."
The company will have three consumer offerings for the private astronaut market, starting at $450,000 USD. Seats were first offered up for $250,000 USD before ticket sales were halted in December 2018.
We are not just watching history be made, we are making it happen together. Thank you for joining us on this journey into the next era of space travel. We invite you to visit our website to register for updates and future ticket information: https://t.co/5UalYTpiHL. pic.twitter.com/eZ2cEDPpQS

— Virgin Galactic (@virgingalactic) August 5, 2021
The company brought in €5.077 billion EUR, roughly equivalent to $6 billion USD in the second quarter this year. It also recorded a 55 percent growth in revenue.
Musk's was compensated roughly $6.6 billion USD last year, according to the Bloomberg Pay Index. Musk has yielded about $33 billion USD in gains, earning him the title of highest-paid U.S. CEO for the last three years.
Shopify New York offers workshops, networking, consulting and tools to facilitate creative ideas and projects for small business owners. The two-story, 8,000 square-foot space brings to life the platform's thriving community of merchants and local business.
New York will never be dead. Entrepreneurship thrives here, it's a city full of gritty entrepreneurs who are the soul of NYC. Tomorrow we open the doors to our new @Shopify NY Space in SoHo – a hub for entrepreneurs to grow, learn and connect. Join us? https://t.co/ROHfBvv2Hv pic.twitter.com/zDnj2xevqE

— Harley Finkelstein (@harleyf) August 4, 2021
Crypto
1. Burberry is releasing an NFT through Blankos Block Party 
The August 11 release features a selection of limited drops that combine moments of inspiration and discovery. As part of the collection, Burberry will also launch its own branded in-game NFT accessories, including a jetpack, armbands and pool shoes, which players can apply to any Blanko they own.
Miami is launching digital token called MiamiCoin, which the mayor has said will help the city develop its "tech ecosystem." The coin was developed through CityCoins, a grassroots initiative which allows users to mine coins for their favorite city while also taking a cut of the yield.
Today @JoinFreehold and members of the Stacks community are announcing CityCoins (https://t.co/y1GN8LjGNy) with MiamiCoin ($MIA) being the first CityCoin.

CityCoins let you invest in your favorite city while earning for yourself.

Here's how: ??

— patrickwstanley.btc (@PatrickWStanley) June 2, 2021
The Detroit-rapper contributed to MakersPlace in its first round of Series A funding, which raised $30 million USD. Eminem first launched his debut NFT, Shady Con, a digital festival, nearly four months ago
The new non-fungible token NFT rental protocol is called reNFT. CryptoPunk owners can sign a transaction giving borrowers the right to display the CryptoPunk avatar as their own for a specified time period of up to 99 days.
As part of his forthcoming comics universe called Tical World, the Wu-Tang Clan rapper will be rolling out an anthology series online. The first installment in the series is called "Part 1: The Origin" and, alongside the new music, will feature original characters, animations, artwork and apparel for sale as NFTs.