Take a Closer Look at Shopify's Sleek New Multi-Purpose Space in NYC
Featuring a cafe, workspaces, photography and podcast studios available for entrepreneurs.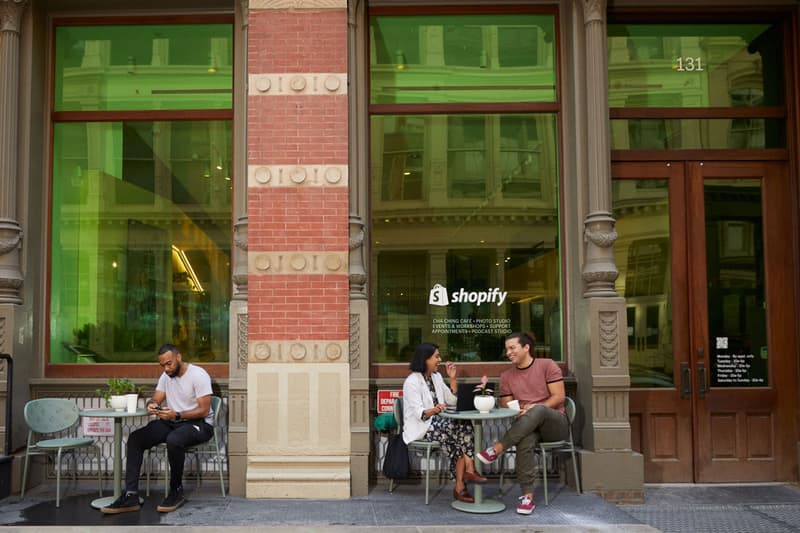 1 of 8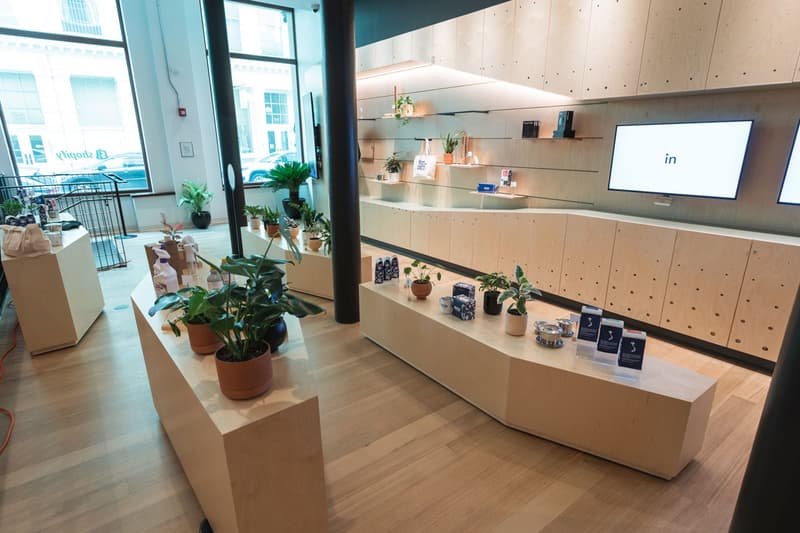 2 of 8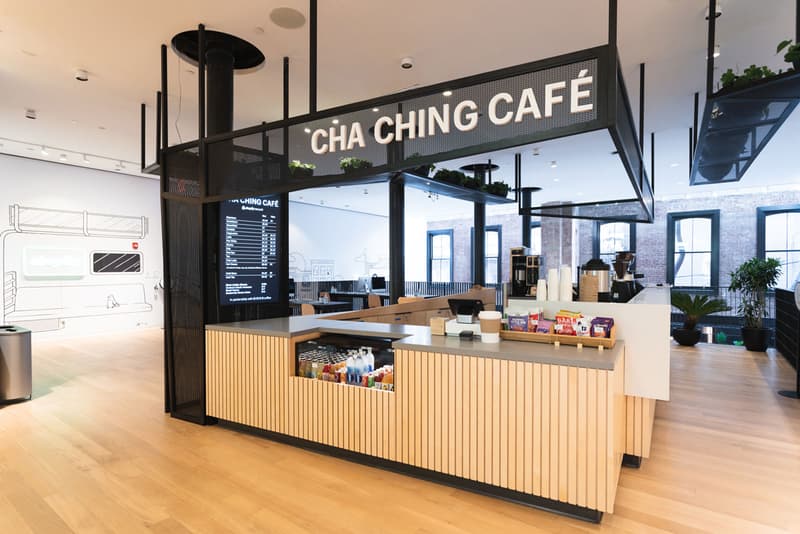 3 of 8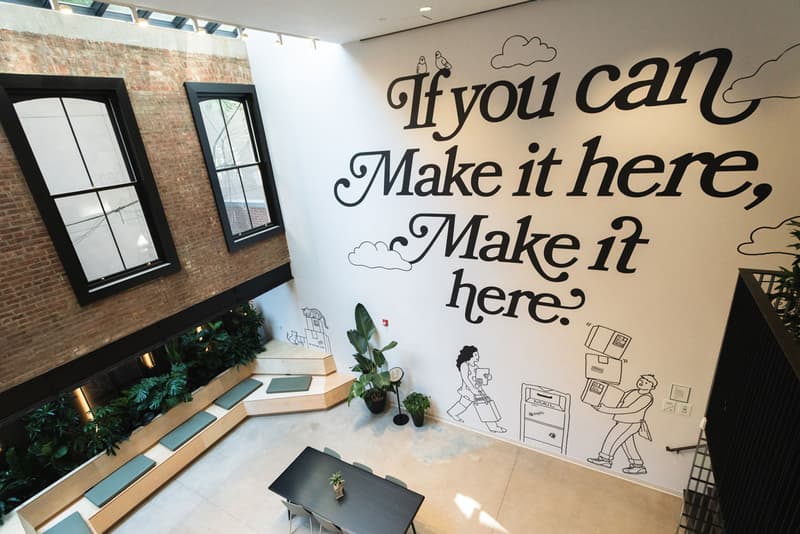 4 of 8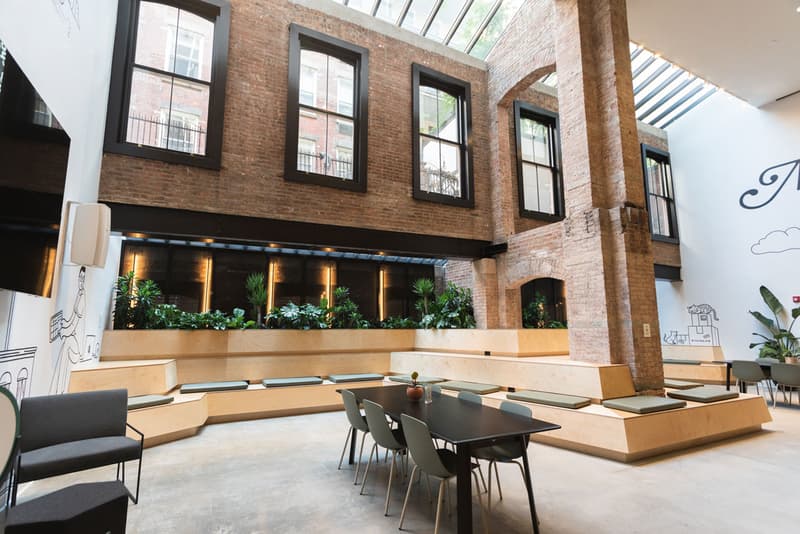 5 of 8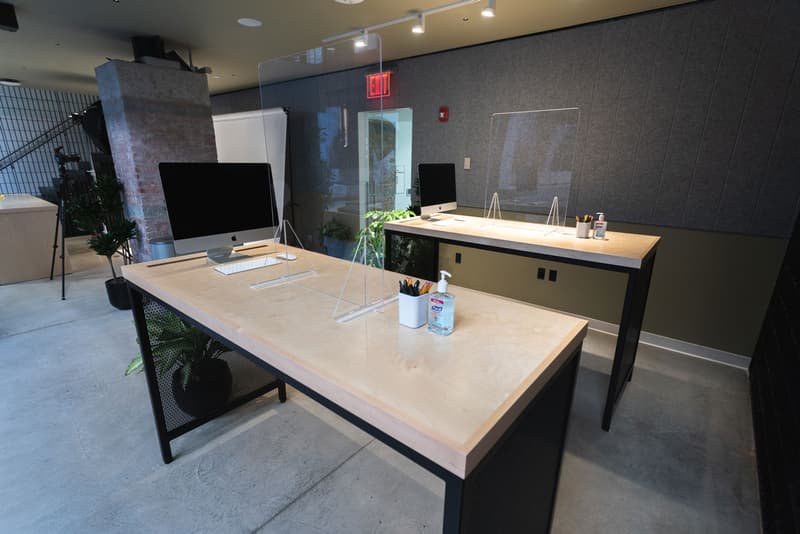 6 of 8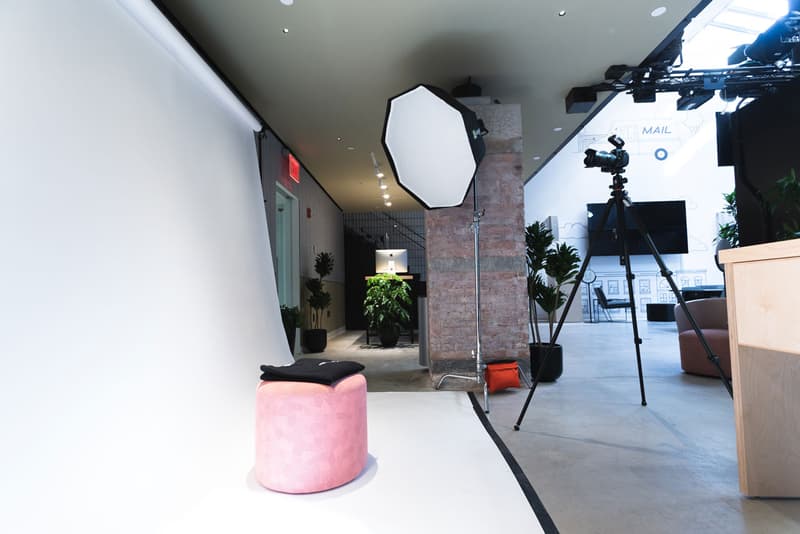 7 of 8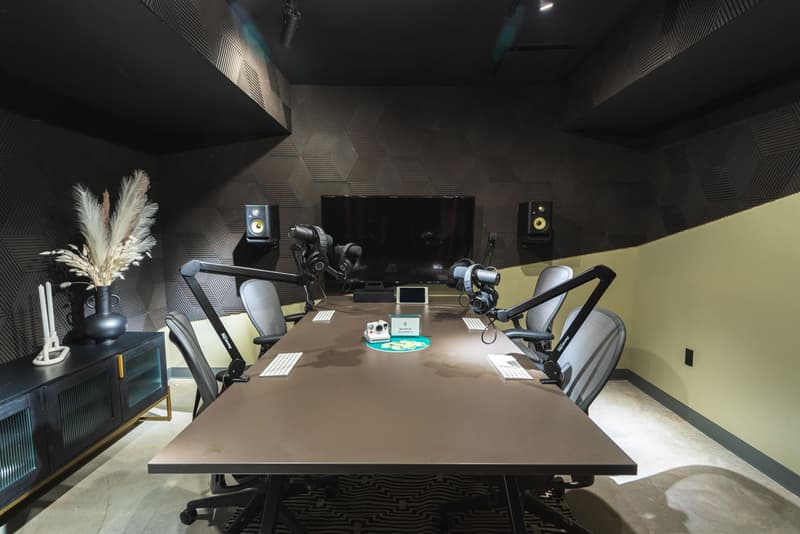 8 of 8
Designed to support existing and budding entrepreneurs, e-commerce platform Shopify has officially opened its first multi-purpose space in the heart of SoHo. Shopify New York is a one-stop resource that offers workshops, networking, consulting and tools to facilitate creative ideas and projects for small business owners.
The two-story, 8,000 square-foot space brings to life the platform's thriving community of merchants and local business owners. Upon entering, visitors are met with a rotating pop-up shop of selections from several local merchants, currently showcasing two Brooklyn-based companies: Nguyen Coffee Supply and indoor plant retailer Greenery Unlimited.
In the center of the open floor plan sits the Cha Ching Café, operated by merchant Birch Coffee, and on the left side of the cafe are casual workstations, where business founders and their employees can meet with Shopify support experts in person for free 30-minute one-on-one sessions.
A balcony overlooks the lower floor and to the right, a long staircase takes visitors downwards to a sleek, high-ceilinged spot for workshops, meetings and more. Tiered bleacher-style seating offers a casual way to lounge around and work or merchants can convene at one of the several nearby tables. A back wall of exposed brick features vast windows and lush live greenery, fostering a space that is both creative and inviting.
Nearby, a photography studio is available for use that offers professional equipment and backdrops ideal for taking product shots, as well as a professional-grade audio and video-recording studio that members can use to record podcasts in. Both studios are made available for merchants to rent at an affordable rate.
For every 1,000 New York City residents, four are Shopify business owners, making the opening of a physical space an obvious choice for the ever-expanding platform.
"Much of NYC's heart and soul comes from its entrepreneurs," said Shopify President Harley Finkelstein. "To keep NYC as one of the most entrepreneurial cities in the world, we're giving New Yorkers the resources and tools they need to build successful businesses."
Shopify New York is located at 131 Greene St. in SoHo. Doors will open to the public on August 5 and will remain open six days a week, as well as by appointment on Mondays.
In other design news, IKEA has launched a STARKVIND Smart Air Purifier that doubles as side table.