Nike Unveils NBA's Classic Edition Uniforms for the 75th Anniversary Season
A nod to the three OG franchises.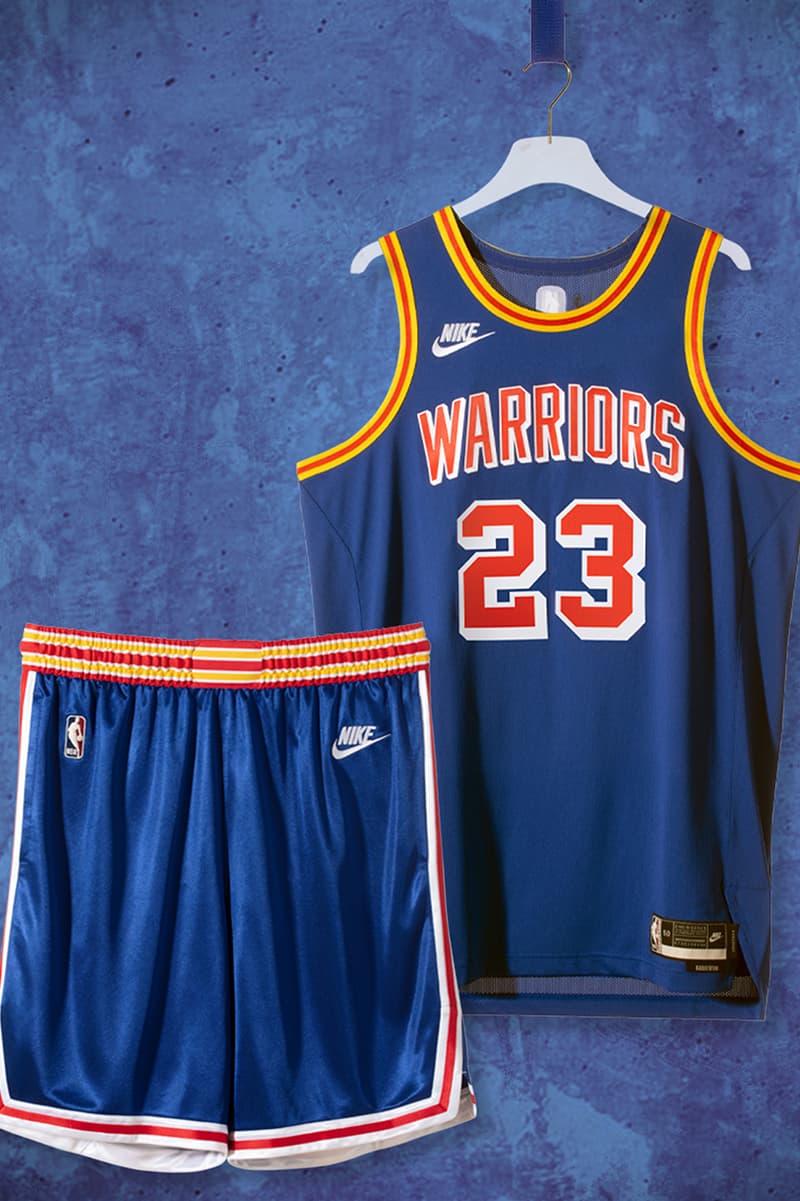 1 of 5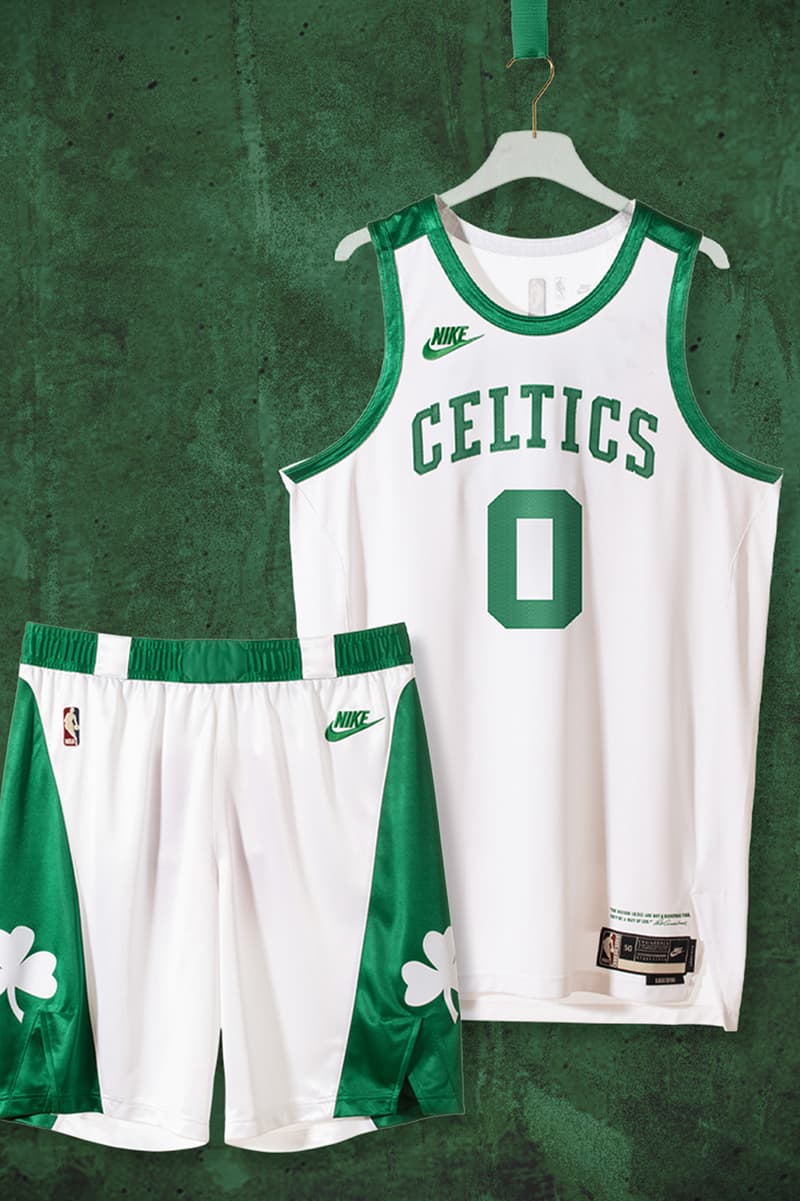 2 of 5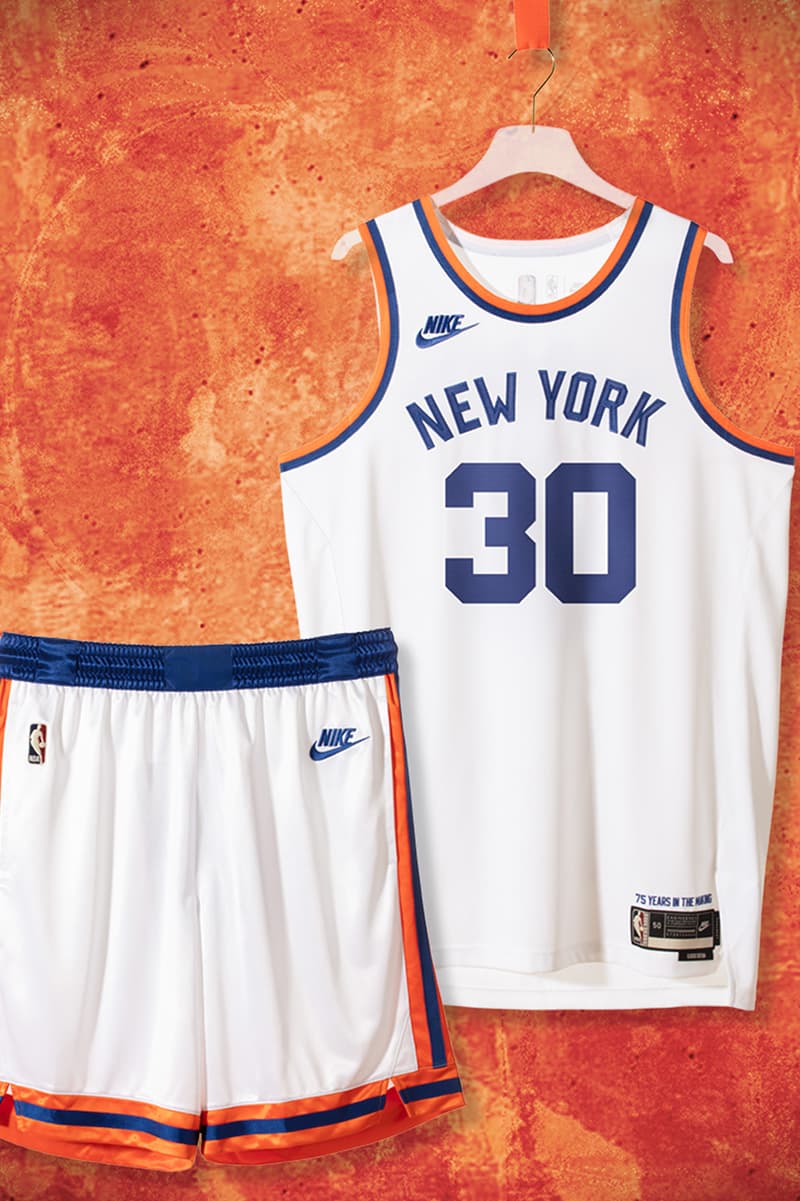 3 of 5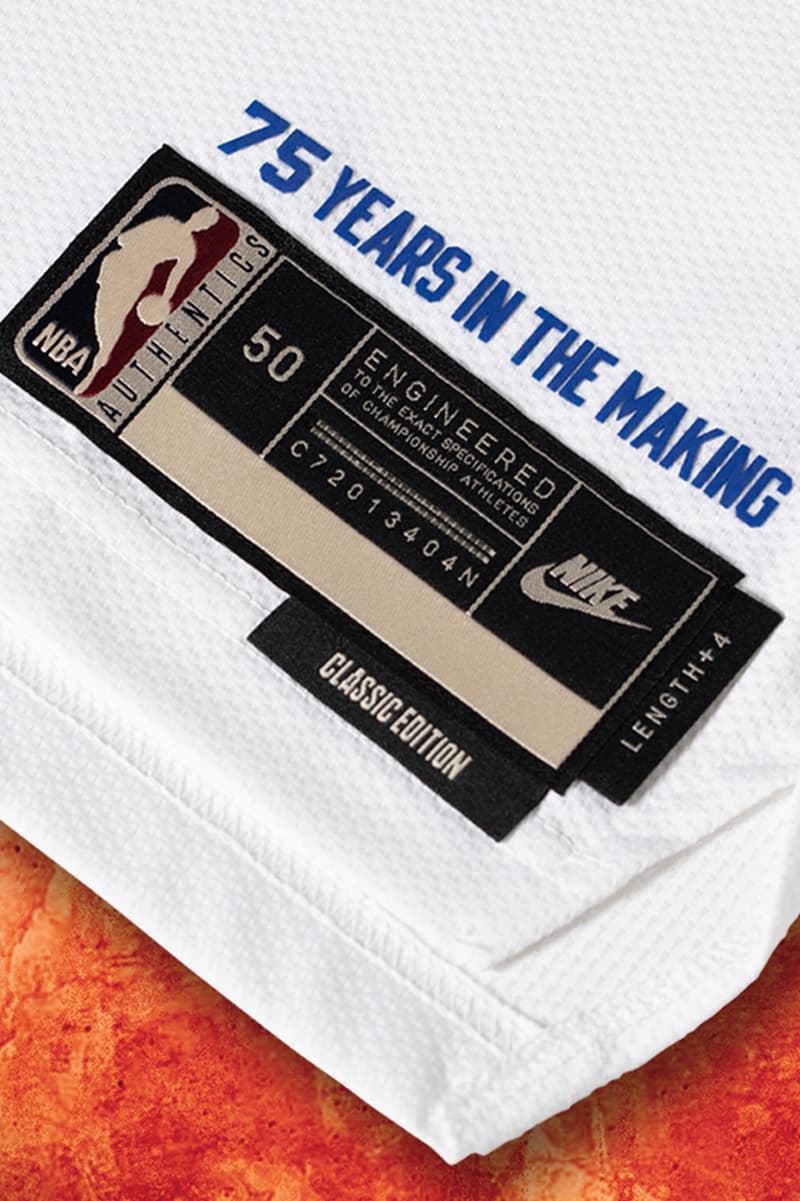 4 of 5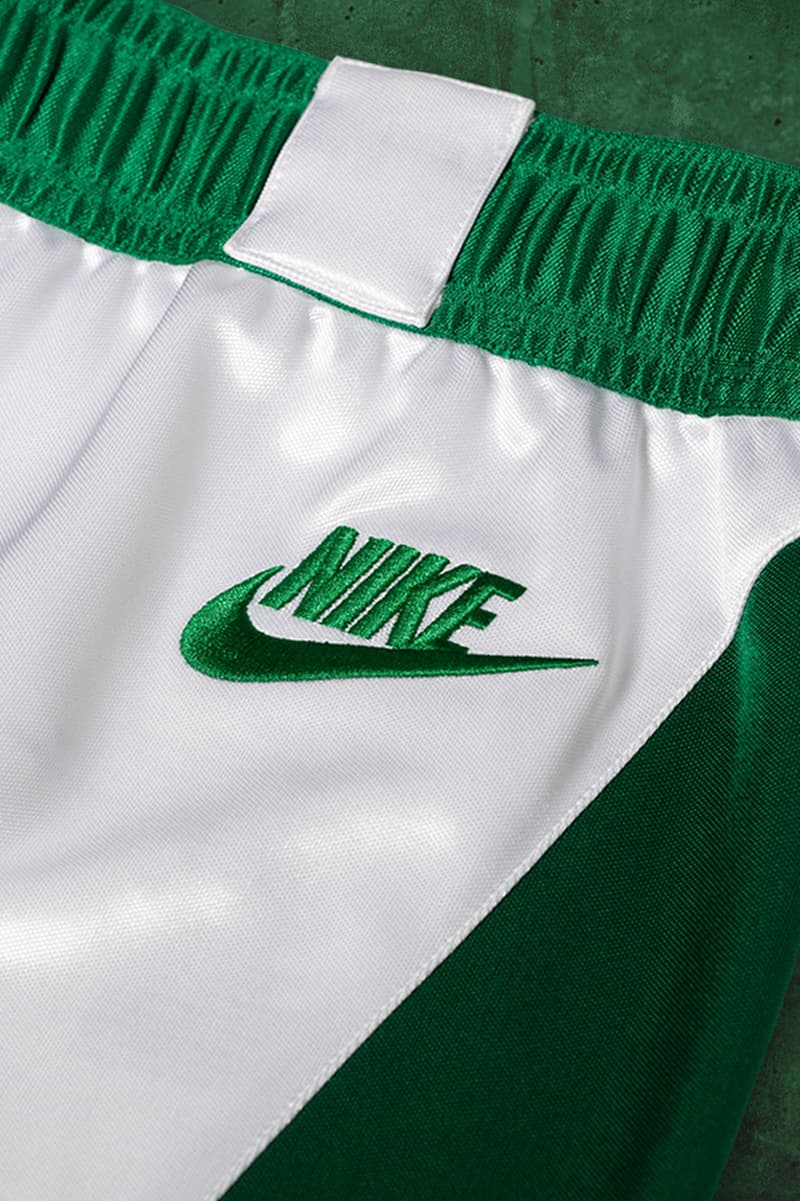 5 of 5
Following the announcement of the upcoming celebrations of the NBA's 75th anniversary season, Nike has debuted its Classic Edition uniforms of the three original franchises that were the foundation to the start of the league.
The Boston Celtics, New York Knicks and Golden State Warriors (originally the Philadelphia Warriors), helped pave the way for the merger of both the Basketball Association of America and the National Basketball League back on August 3, 1949. Now known as the National Basketball Association, the founders of the league were previously astonished by the amount of positive response and support from fans. Initially, just an experiment, the organization has grown into a nationwide sensation and is now a fixture known across the entire globe.
"Retro uniforms are nothing new in basketball. What is new is how the Nike NBA Classic Edition uniforms intersect with such a pivotal moment in the league's history," stated Design Director for Nike Basketball uniforms, Elesban Montoya. "A big reason for the merger's success was the fan support. So this is our spin on historic uniforms, but it's also an emblem of respect for the fans who rallied for their teams and showed up for the league over the years."
The three classic uniforms showcase the classic Nike Sportswear logo, which will be the first-ever threads to sport the 1978 emblem. The Celtics jersey is a nod to the 1946 design which features a tight-fit and shimmer-finish complete with the green shoulder-blocking. Further East, the Knicks design went with the authentic New York typeface along with loops along the waistband as the shorts back then had belt buckles. All the way in the West, the Warriors uniform is a combination of both the old and new teams as the scarlet red hue was added in respect to the city of San Francisco.
In case you missed it, Champion honors Muhammad Ali's 1960 Olympic win with a new apparel drop.