SpaceX's Fully-Stacked Starship Is the Biggest Rocket Ever Built
The two Starship segments stand at nearly 400 feet.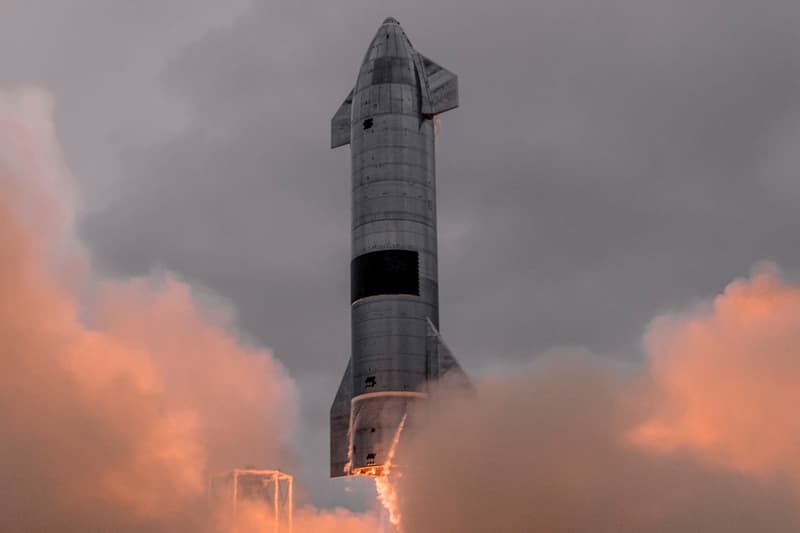 Elon Musk on Friday released photos of his Starship rocket fully-loaded up atop the Super Heavy Booster 4, standing at an impressive combined height of nearly 400 feet tall. The stacked construction of the two segments at the Starbase facility in Boca Chica, Texas, easily makes it the biggest rocket ever constructed, according to the BBC. 
Photos tweeted out by Musk show the colossal pieces coming together for the first time.
Starship Fully Stacked pic.twitter.com/Fs88RNsmfH

— Elon Musk (@elonmusk) August 6, 2021
More pictures tweeted out by SpaceX also provided another vantage point.
Starship on the orbital launch pad pic.twitter.com/7p02cgNnUA

— SpaceX (@SpaceX) August 6, 2021
CNBC's Michael Sheetz asked Musk on Twitter what it felt like seeing the pieces finally coming together. "Dream come true," he replied.
When asked about what happens next, Musk listed four "significant items."
4 significant items:

- Final heat shield tiles for ship
- Thermal protection of booster engines
- Ground propellant storage tanks
- QD arm for ship

2 weeks.

— Elon Musk (@elonmusk) August 6, 2021
The Starship stands about 160 feet tall, while the Super Heavy booster is about 230 feet tall, collectively referred to as Starship. SpaceX says that the Starship is meant to be a "fully reusable transportation system designed to carry both crew and cargo to Earth orbit, the Moon, Mars and beyond." The powerful launch vehicle will be able to carry "in excess of 100 metric tonnes to Earth orbit," it adds.
In May, SpaceX successfully completed its fifth high-altitude flight test of a Starship prototype from Starbase, allowing the company to set plans for Starship's first orbital test flight that will splash down off the coast of Hawaii.
The company eventually hopes to launch Japanese entrepreneur Yusaku Maezawa and the crew of dearMoon on a fly-by past the moon in 2023 as part of a week-long journey.
On Monday, Musk posted photos of the Raptor engines attached to the Starhip – check them out here.