Japanese Billionaire Yusaku Maezawa Is Inviting 8 Creatives To Join His SpaceX Moon Voyage
The dearMoon mission is now taking applications.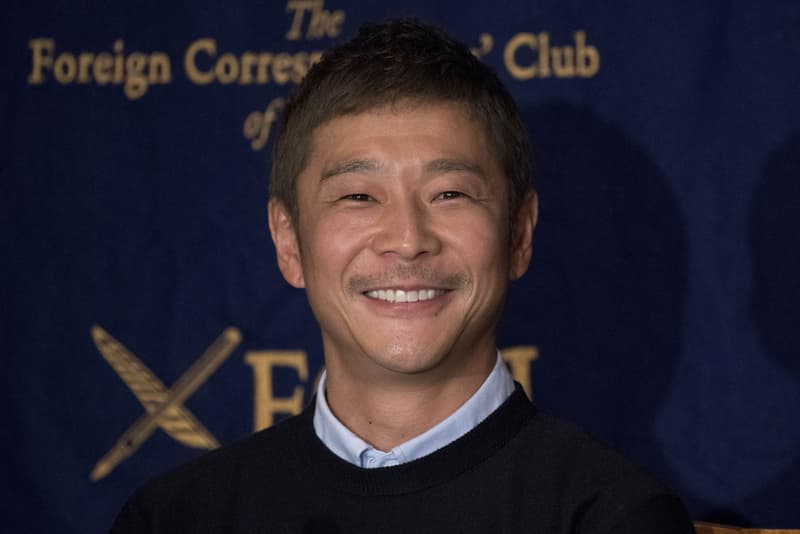 Japanese billionaire and fashion tycoon Yusaku Maezawa is inviting eight creatives to join him on his upcoming private voyage to the moon aboard SpaceX's Starship.
The dearMoon Project, scheduled to take place in 2023, would mark the first-ever commercial lunar orbital flight. Maezawa bought all of the seats for the cosmic mission in 2018 and initially planned to extend invitations to a select group of artists.
On Wednesday, dearMoon released a video on its website explaining that Maezawa is now inviting the wider public to apply for a chance to be a part of the eight-member crew.
"I'm inviting you to join me on this mission," Maezawa said in a video on the mission's website, encouraging people from "all around the world" to apply. He also explained that the opportunity has "evolved" and is looking to include anyone involved in a creative field.
"I began to think that maybe every single person who is doing something creative could be called an artist," he said, adding that there will be two key selection criteria. "Whatever activity you are into, by going to space, I hope you can push its envelope to help other people and greater society in some way," he continued. "Secondly, you have to be willing to support other crew members who share similar aspirations."
The mission is anticipated to take about three days to get to the moon and another three days to loop around and return to Earth. Maezawa said he hopes the journey will satisfy his curiosity and remind him just how vast the planet is and how small he is in comparison.
SpaceX founder Elon Musk said in the promotional video that he is "highly confident" that the Starship rocket will have successfully reached orbit and will be safe for human transport by 2023. "It's looking very promising," Musk said.
Maezawa's net worth is estimated by Forbes to be worth about $2 billion USD. The mogul founded Japan's largest online fashion retailer, ZOZOTOWN, and is an avid art collector.
In 2017, Maezawa famously set records when he purchased a painting by Jean-Michel Basquiat for $110.5 USD.