G-SHOCK Blue Phoenix Offers All the Colors of the Rainbow
Ion-plating technique makes the patterning of every watch unique.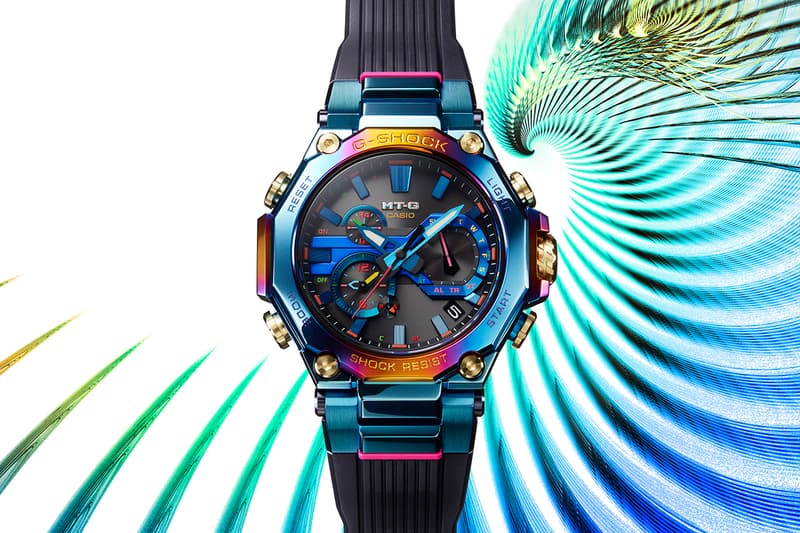 1 of 4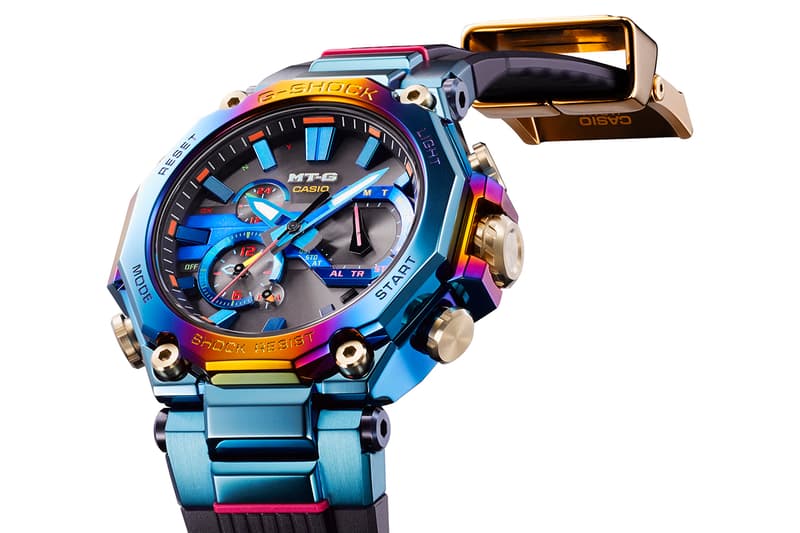 2 of 4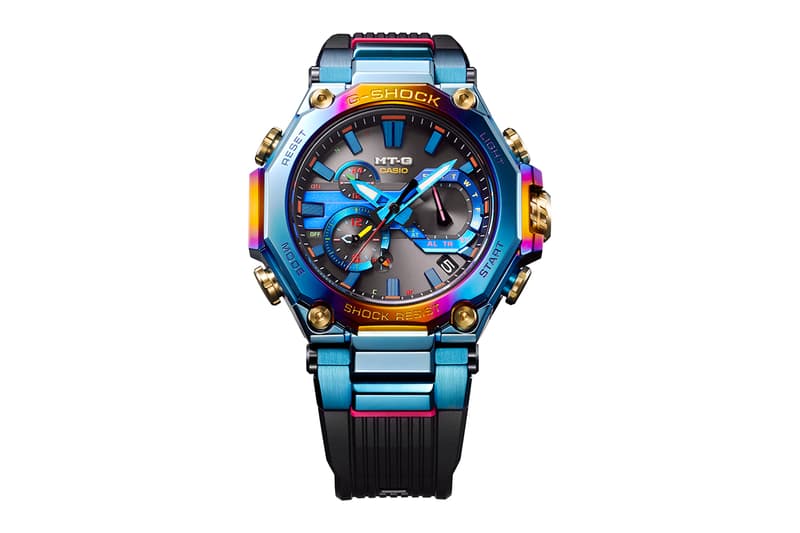 3 of 4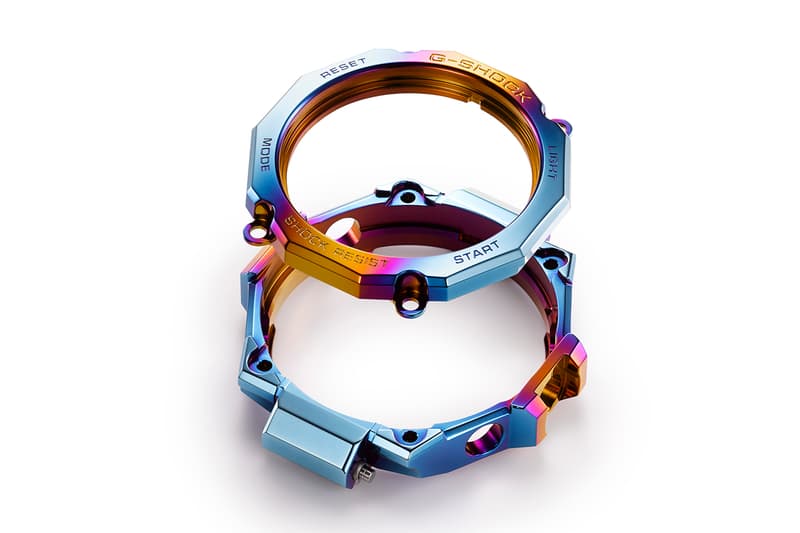 4 of 4
G-SHOCK is adding to its premium MT-G line of metal and resin watches this June with the Blue Phoenix, a watch with an unforgettable rainbow IP finish.
Applied to both the metal bezel and case, the unmistakeable rainbow ion-plating represents the Blue Phoenix, a bird said to bear auspicious tidings in Eastern mythology.
Both metal components are first given a light blue IP coating before layers of yellow-to-red are applied vertically down the bezel and horizontally across the carbon monocoque case's metal frame to give the impression of the iridescent blueing often found when metal is exposed to high temperatures, a technique commonly used in watchmaking to decorate hands and screws.
Another benefit of this technique is that the resulting variations in color are completely unique on every watch.
The case design is completed with contrasting gold IP screws, pushers and crown while the dial somehow manages to not only cope with but benefit from yellow, red, blue, green and pink accents. A translucent metal-linked navy-blue band uses pink inserts to pick out the colors used on the dial.
But this being a G-SHOCK there's plenty of functionality inside too with Multiband6 radio wave time calibration across timezones, solar power and Bluetooth connectivity.
The MTG-B2000PH Blue Phoenix drops via G-SHOCK in June in the US, priced $1,100.