9 Rugs That Are (Almost) Too Good to Step On
Choosing the perfect rug is a tuft decision, so here are the internet's best.
Dancing to Megan Thee Stallion's hits or showing off outfits might be what you think TikTok is used for, but alas, it's also a platform for creatives to show off their expertise — such as rug making. Once an art form reserved for OAPs, tufting might have been one of the biggest TikTok lockdown trends (the same can be said for knitting — remember when everyone wanted Harry Styles' JW Anderson cardigan?), and now as we spend more time indoors than ever before, the rug should no longer be an afterthought home accessory. 
Aside from those listed below, tufters such as Too Tuft To Die, LoCarpet Craft, Claire Molenda, Happy Rugs and Europhic Supply are all vanguards of a new rug-making generation, and are perfect for commissions. However, for those who want to get their feet on something cozy right away (well, you might have to wait a few weeks at most) then keep on scrolling through to see some tufting marvellous rugs. 
Curves by Sean Brown "Handmade CD Rug"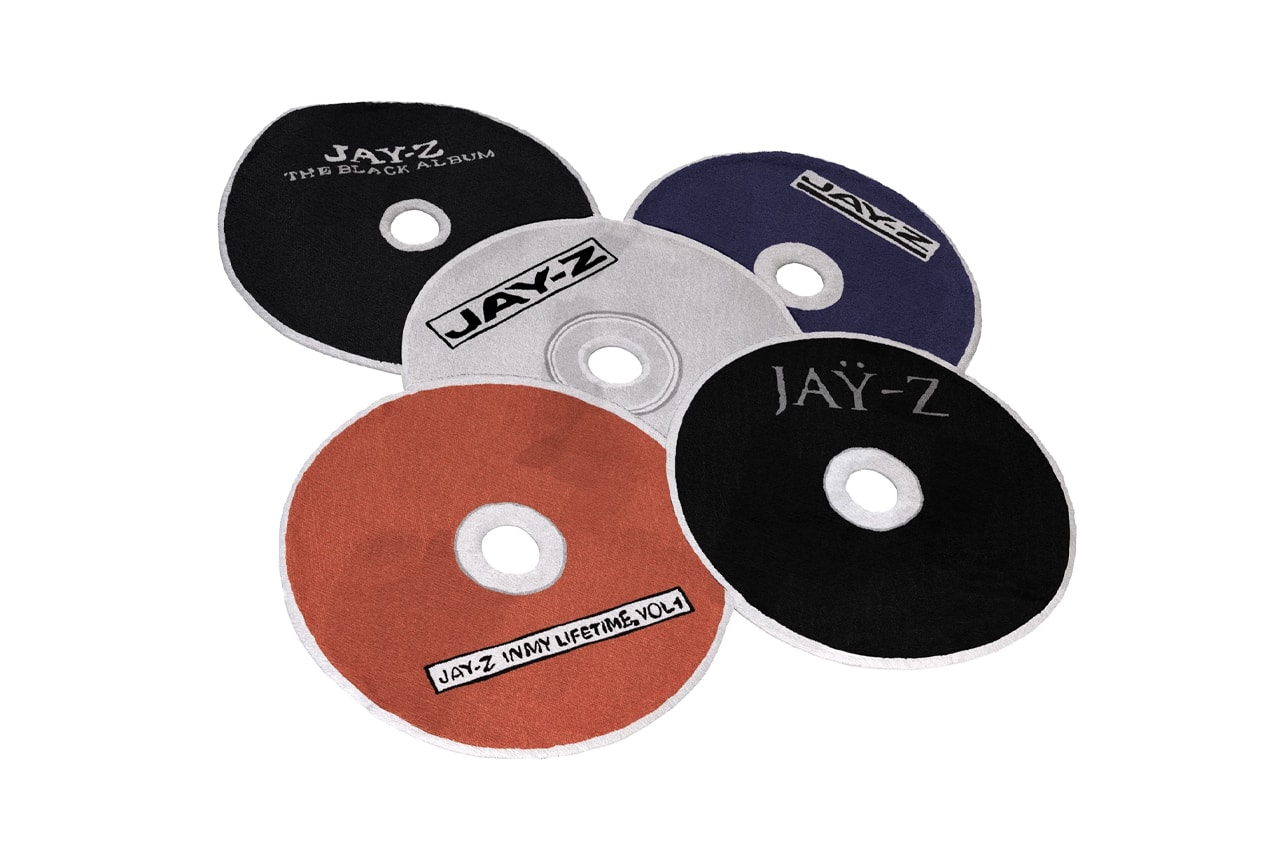 Multidisciplinary artist Sean Brown produces an expansive range of contemporary home goods, but it's his rugs that are garnering viral attention. A quick visit to his Instagram page shows how the artist remakes classic vinyls from the likes of The Beatles, N.E.R.D., the now-disbanded Daft Punk, and as seen above, Jay-Z. His standout creation is the "Handmade CD Compilation Rug," which as shown features five of Jay-Z's most iconic albums tufted together to make an expansive, oddly-shaped piece of floor art. 
Slowdown Studio "Haskins Rug"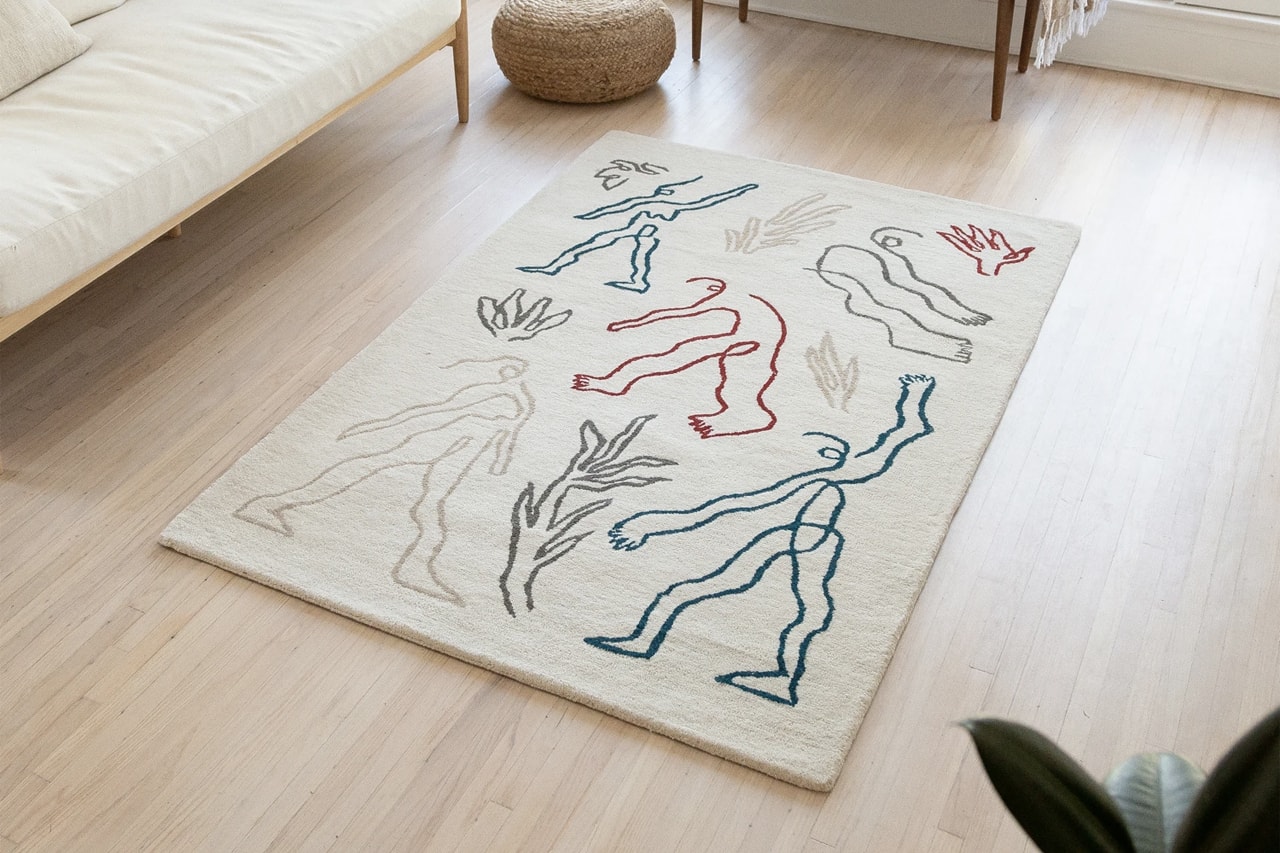 For those who don't want to wait weeks for something unique, but still want to liven up their living room with an artistic rug, look no further than Slowdown Studio. Made popular thanks to its throws, the east LA-based homeware company recently branched into rugs and every single one is a standout in its own right. However, the "Haskins Rug" takes top billing, sporting a design penned by the Spanish artist Kian Mosharaf and a construction that's hand-looped in India using 100-percent wool. 
Nordic Knots "Connection"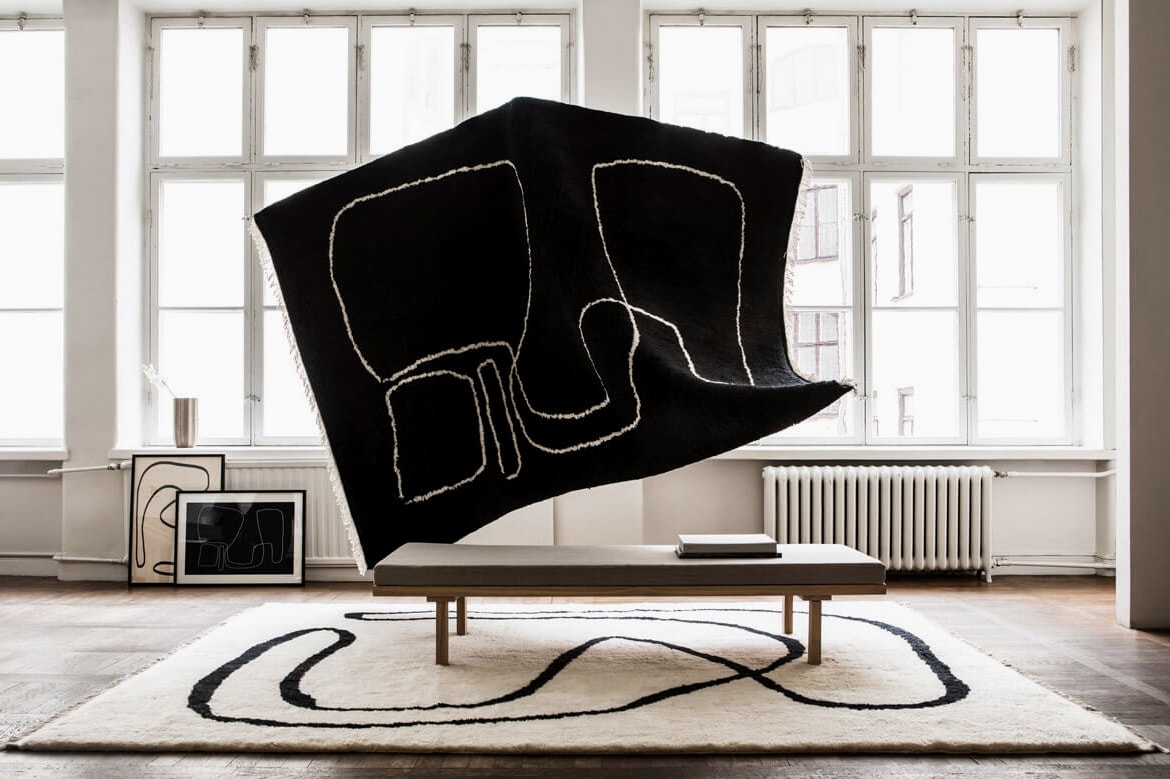 Designed in collaboration with the Danish artist Carsten Beck Nielsen, Nordic Knots' "Connection" rug is yet another minimalistic statement for the home. As Nielsen says, "It's fascinating to see how different an artwork is experienced when it's on the floor rather than on the wall," and this piece is sure to get you feeling connected to your surroundings once again. Don't be afraid of its starkly contrasting palette, as the shaggy black design will be perfect for blocking out big spaces that would otherwise be sparse.
Daisy Tortuga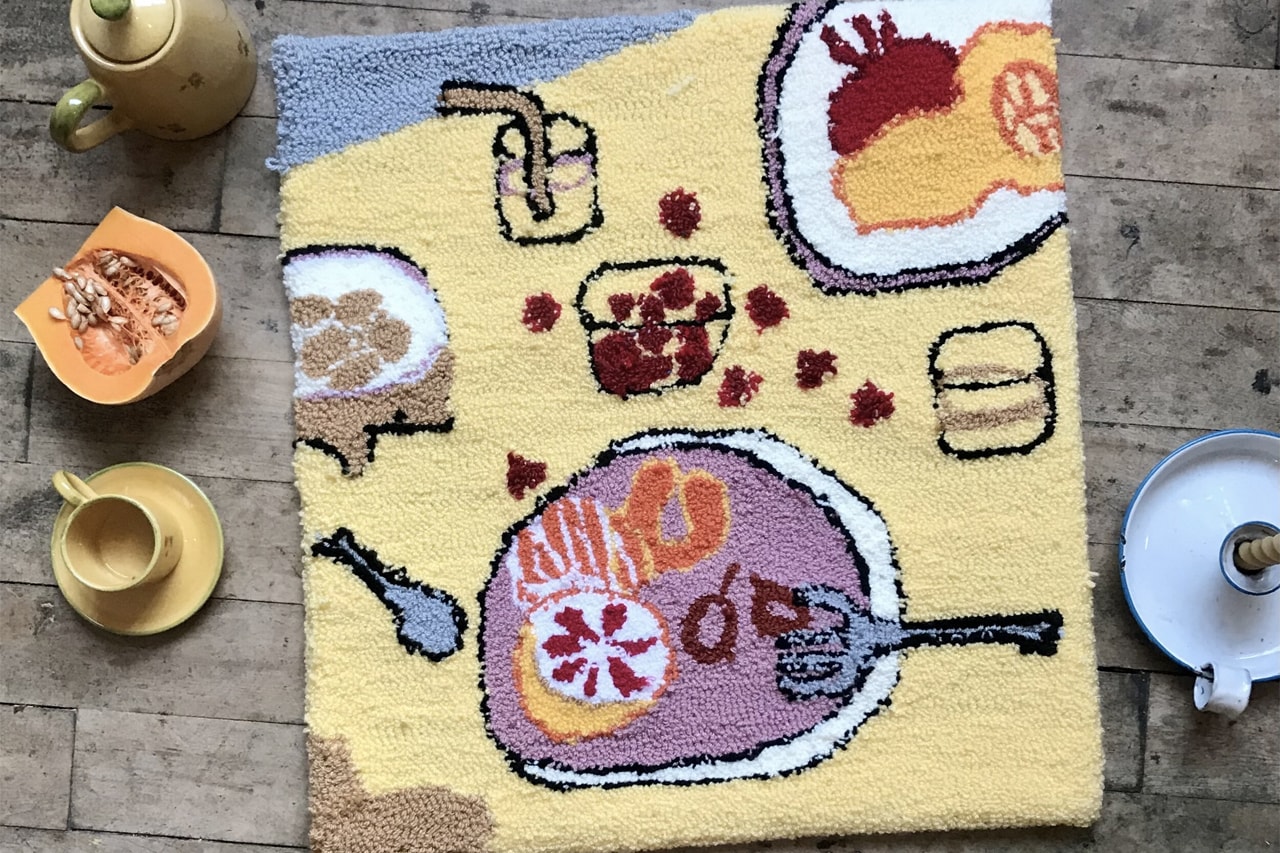 Kingston School of Art alumni Daisy Tortuga makes rugs for people who don't take things too seriously. After immortalizing the adidas ZX 2K BOOST in rug form, Tortuga's work became wildly popular thanks to its irreverent and timely artistic angle, capturing our lengthy lockdown days in their "Meaty Dinna," "Still Life," and "Tyskie" rugs. Opt for Daisy Tortuga if you're looking for a splash of color and a guaranteed talking point. 
Sam Lepard
Art imitates life once again with Sam Lepard's work. While the young designer works on commission, getting one of his rugs is as easy as heading to his Instagram page and sending an email. From there, conversations and creativity will flow, which in the past has resulted in him making "ACAB," bacon, Kellog's Frosties and a "Big Pink Vibrator" rug in the past. 
Floor Story "Gohirian Blue"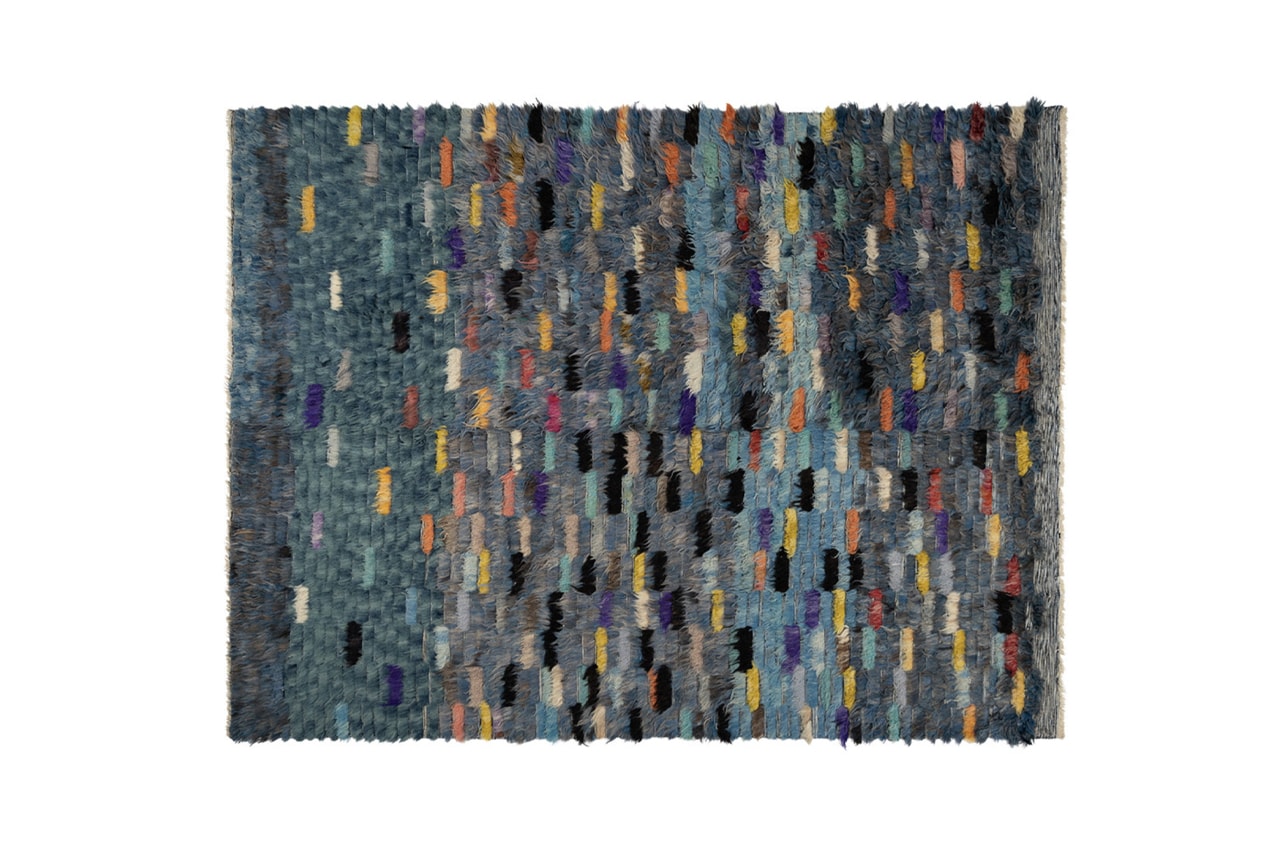 Want to floor your guests next time they come over? Floor Story's "Gohirian Blue" rug should do the trick. This hand-spun piece is made from highland wool in Pakistan, specifically drawing from the south of the country that inspires its choice of bright colors. This rug is made in a painstakingly long process, but it will ensure that this pricey piece will stand the test of time.  
Eternal Youth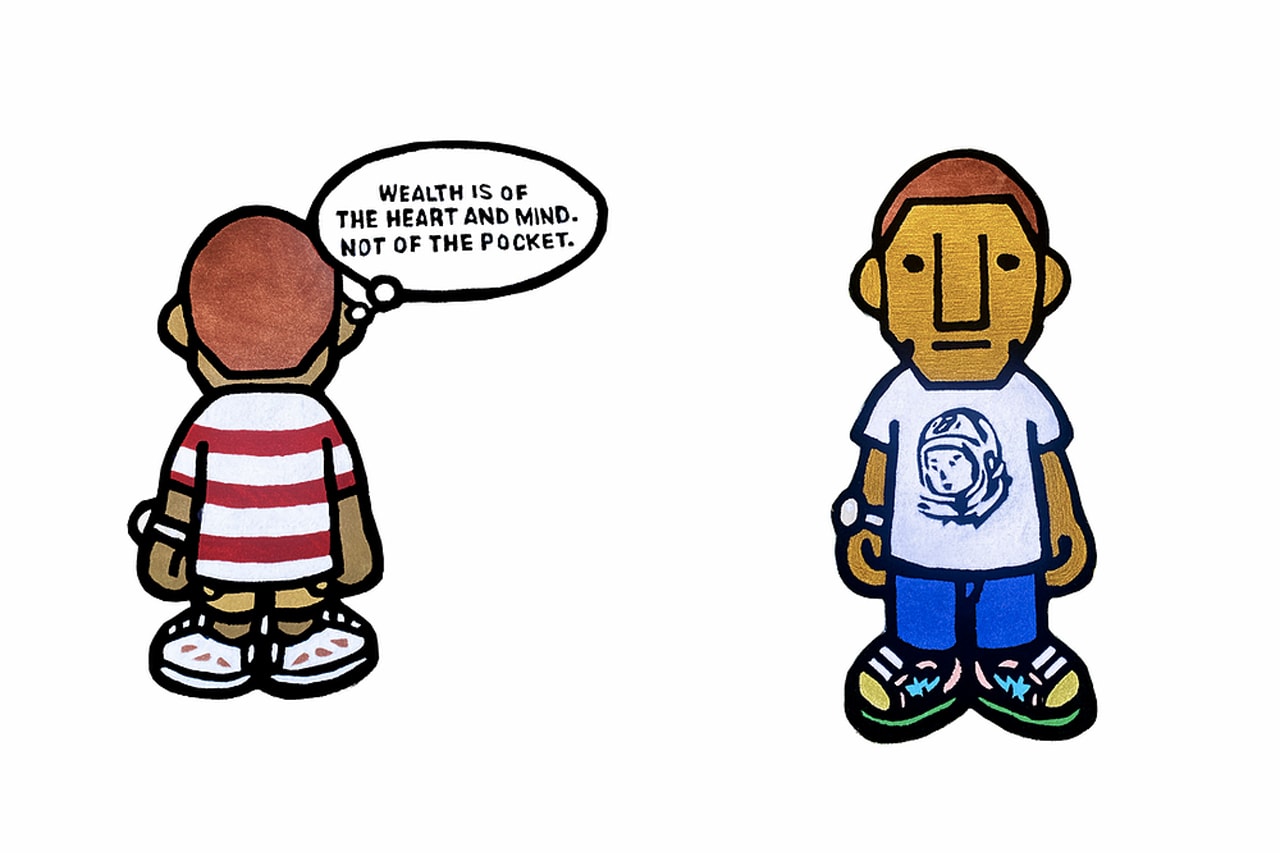 While Billionaire Boys Club may offer its own range of homeware and rugs, none of its sub-labels have immortalized its co-founder Pharrell Williams quite like Eternal Youth has. Limited to just two options, the small-production label offers a familiar character wearing a BBC Astronaut T-shirt and BAPESTAs while the other sees a stripe tee-wearing figure saying "Wealth is of the heart and mind, not the pocket." With that in mind, Eternal Youth's rugs aren't for those with deep pockets, running at just $130 USD apiece as of writing. 
Drake Sweeney Studios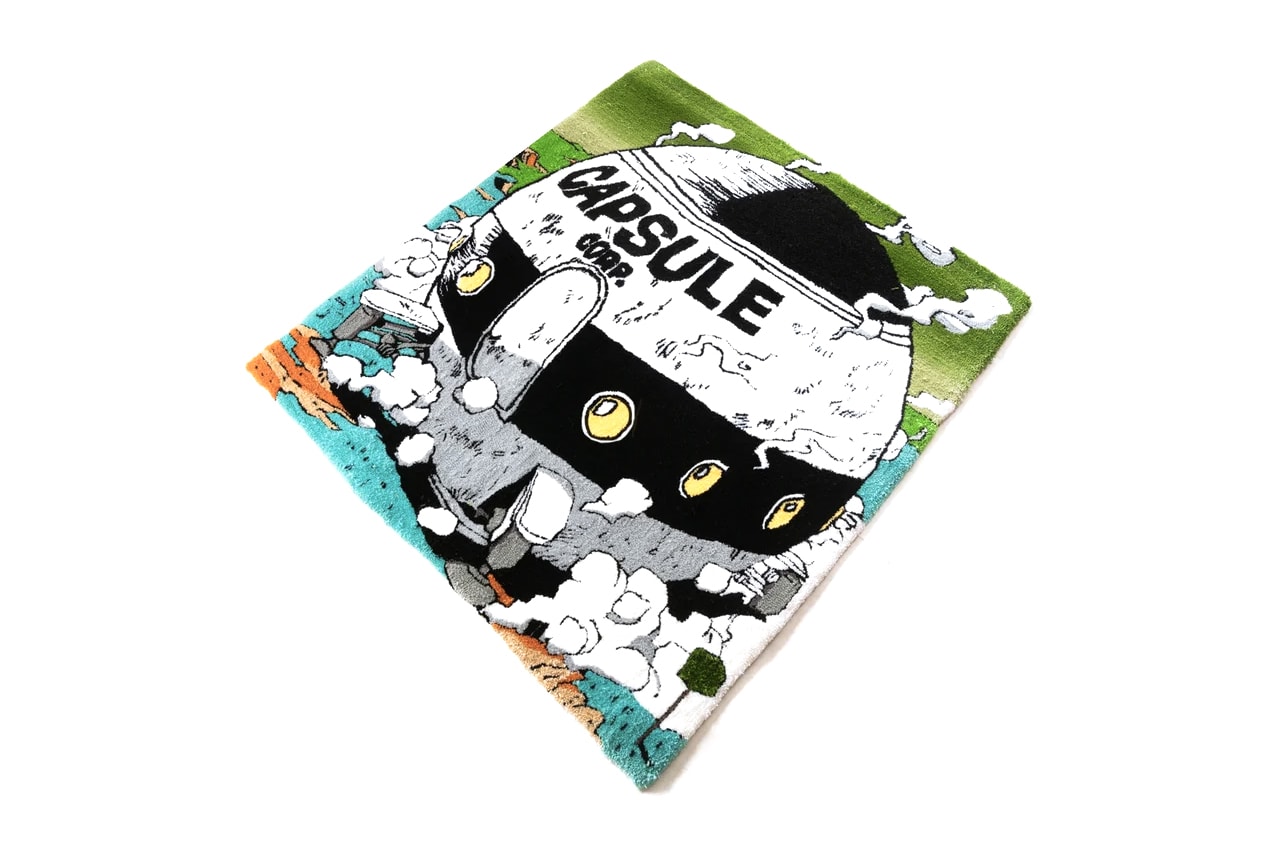 Chicago-based Drake Sweeney Studios is known for its commissions, having previously produced a smiley face rug for Notre, Jordan and J Balvin celebrating the release of the musician's colorful AJ1. However, from time to time the artist does release some of his work online, and while products are currently sold out (no surprise there), you might be able to snag one soon if you're quick — or get in touch for commissions if you can't wait that long. 
I MAKE RUGS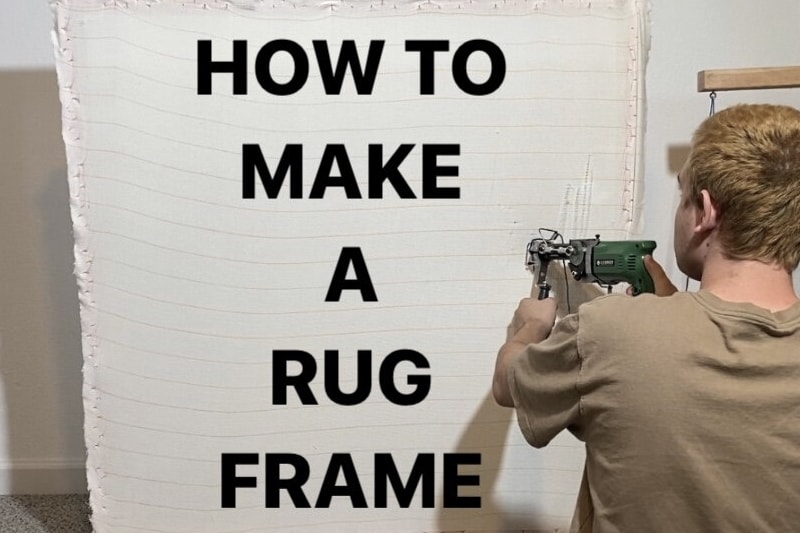 If none of the above are for you, then make your own rug with I MAKE RUGS. The site sells the four products you need to get going: a rug gun, fabric, a frame, and a cut/loop pile template. As you've seen from the selection above, rugs nowadays can be anything you like, so the only thing limiting you is your creativity.