Dominic Fike Joins Cast of Euphoria Season 2
Co-starring alongside Zendaya and Hunter Schafer.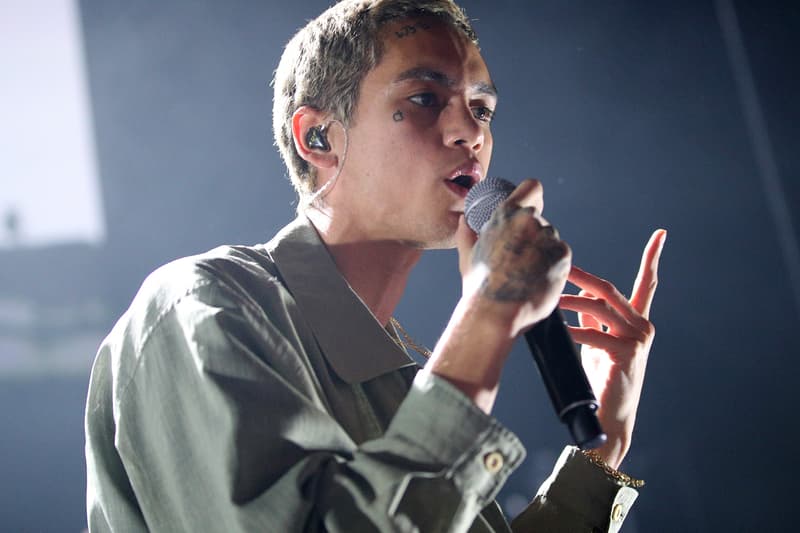 Dominic Fike will be appearing in the second season of HBO's Euphoria, he revealed in an interview with Variety. Initially premiering in 2019, the second season of the popular drama series is slated to arrive in late 2021 or early 2022 due to filming delays.
Created by Sam Levinson and produced in partnership with A24, Euphoria follows a group of high school students through their relationships to drugs, sex, identity and one another.
Fike told Variety that his character is a "homie" and "degenerate" that ends up hanging out with two of the show's leads, Rue and Jules, portrayed by Zendaya and Hunter Schafer respectively. The 25-year-old artist also revealed to the outlet that he was personally asked by the show's casting director to audition, reading a scene from Mark Wahlberg's 1997 nightclub film Boogie Nights.
Fike, who has released a series of singles followed by his debut studio album What Could Possibly Go Wrong last year, joked to the publication that with his new acting gig, he doesn't "have to do TikTok" anymore.
Earlier this year, the artist was tapped by Justin Bieber via Instagram DMs to sing on his album Justice, for which Fike had verses on the synth-heavy track "Die For You."
In other entertainment news, Netflix has unveiled a first look at Stranger Things season 4.