'Jackass' Co-Star Bam Margera Sues Paramount, MTV and Johnny Knoxville
Alleging breach of contract, wrongful discharge, fraud and more.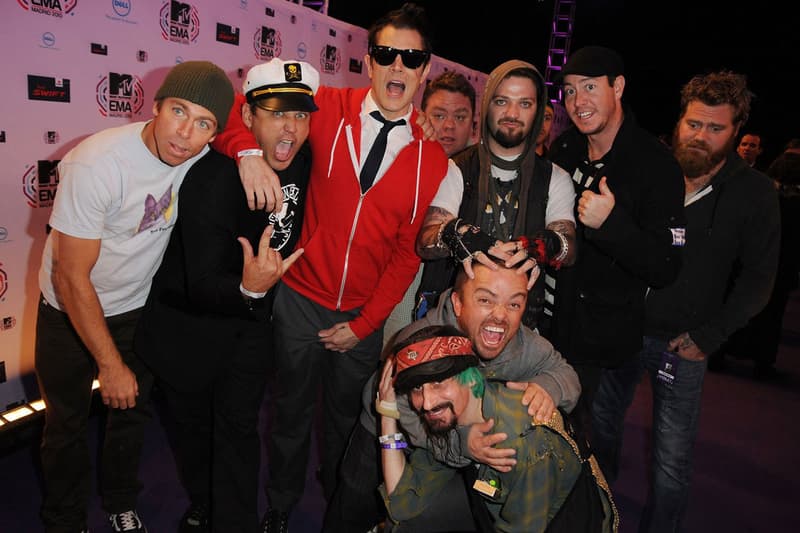 Bam Margera has filed a lawsuit against Paramount Pictures, MTV, Johnny Knoxville and more, alleging illegal dismissal from the upcoming Jackass Forever film.
The lawsuit was filed by Margera and his loan-out company, Bam Margera Inc., in Los Angeles Superior Court. In addition to the aforementioned defendants, the group also includes Jeffrey Tremaine, Adam Spiegal a.k.a. Spike Jonze, Dickhouse Entertainment, Gorilla Flicks and others. The lawsuit intends "to seek redress for Defendants' inhumane, abusive and discriminatory treatment of [Margera], and for their wrongful termination of him from the Jackass franchise he created."
Among the primary claim of wrongful discharge, the lawsuit also alleges violation of the Fair Employment and Housing Act, fraud, breach of contract, and intentional infliction of emotional distress. Margera is seeking millions of dollars in compensation, a permanent injunction to prevent the film's release and additional damages.
"I am pissed-off, angry, hurt, and shattered that Johnny (Knoxville), Jeff (Tremaine), Spike (Jonze) and the studios and producers ripped off my creativity, content, and stunts to make this movie, fired me without justification, and refuse to pay for my work; I created this franchise before any of these guys ever got involved," said Margera in a statement. "My lawsuit isn't just about compensation. It's about treating people with mental health and addiction issues in an honest manner and not taking advantage of their disabilities to rip them off."
The lawsuit details that Margera was placed in rehab in 2019, and claims he was coerced into signing a Wellness Agreement by Jonze and Knoxville. The lawsuit goes on to allege that after months of filming and work by Margera for the upcoming film, Paramount Pictures terminated Margera's contact, claiming violation of the Wellness Agreement. The plaintiff upholds that the agreement was never violated.
For more information, check out the complete legal filing here.
In other entertainment news, season five of Rick and Morty is ending with an hour-long episode.