Video Streaming App droppTV Lets Fans Shop Inside Music Videos
The first-of-its-kind platform lets users conveniently cop the most covetable pieces from their favorite artists.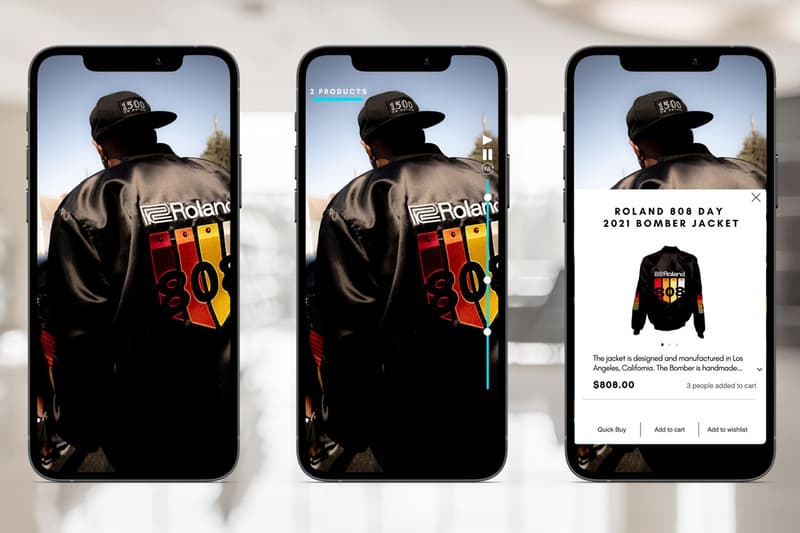 Across generations, music and fashion have proven to be some of culture's most influential juggernauts, with artists across all genres holding the power to kick off a trend or sellout a product. Look no further than the current landscape, where hip-hop and pop stars elevate brands and styles to new levels and are some of today's most looked-to fashion icons. It's a trickle down effect that inspired the latest shoppable video streaming app, droppTV, which impressively raised $15 million USD in its series A funding — an indication of a bright future. The platform lets viewers shop pieces from top music videos, eliminating the guessing and Googling game when it comes to copping an artist's style choices.
With droppTV, the thought of dressing like your favorite musician doesn't feel so impossible. Users can embark on a shopping spree inside any music video available on the app, which provides access to the outfits and products featured throughout the content. The interface is a seamless experience that's as simple as seeing it, wanting it and getting it. For instance, fans who'd like to rock the same CXNVAS Nike Air Force 1's as A$AP TyY (or any featured product) in his "Who Ain't With Me" music video can grab them in one click, thanks to the app's proprietary technology that IDs and tags different offerings. What's more, droppTV will work with artists and brands to offer exclusive products, making it the only place to shop certain limited-edition pieces.
droppTV doesn't just cater to the fans, it's beneficial to the artists, too, It provides them a place to interact directly with their following and provide an exclusive shopping experience while simultaneously enjoying their music without ads or overlays. Case in point: A$AP TyY's "Who Ain't Me" video generated $20 USD per view over a seven day period on the app. Upping the game for fans and artists alike, droppTV is ushering in a new era of "shopatainment."
droppTV is available to download now on the App Store and Google Play.