Frank Ocean Opens NYC Retail Space for His New Luxury Brand Homer
Located at the esteemed New York Jewelers Exchange.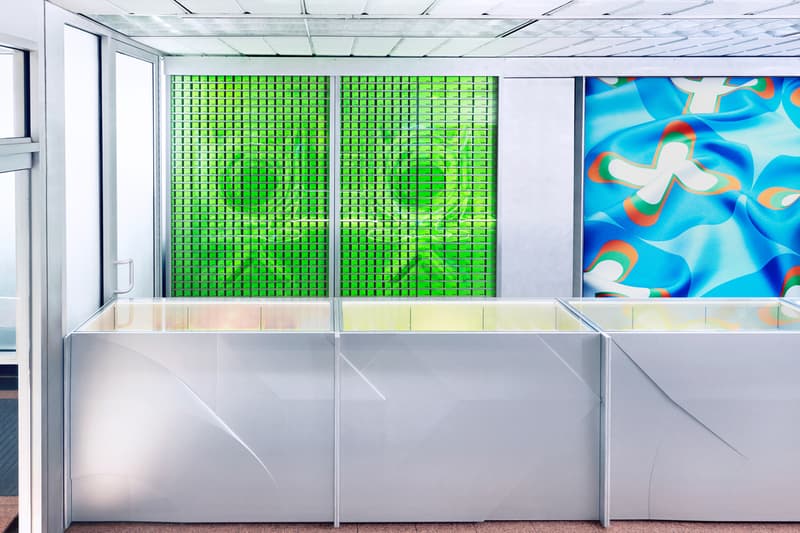 1 of 4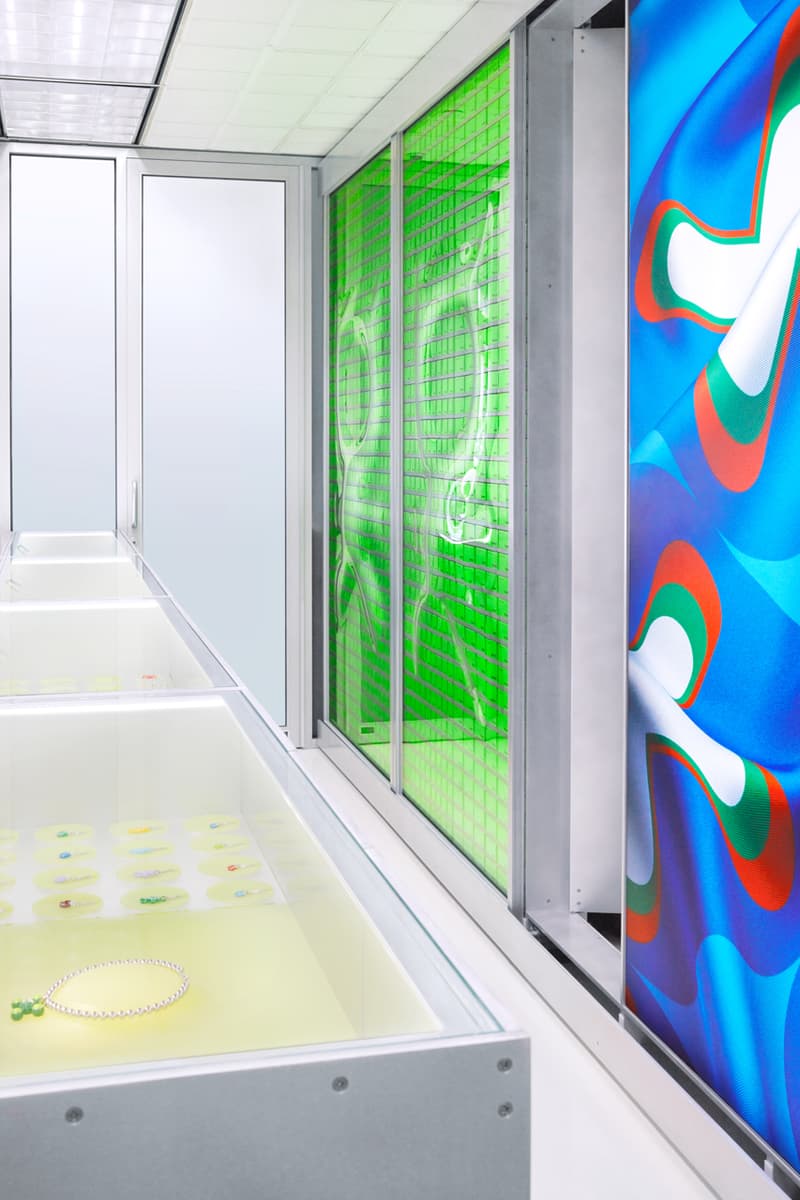 2 of 4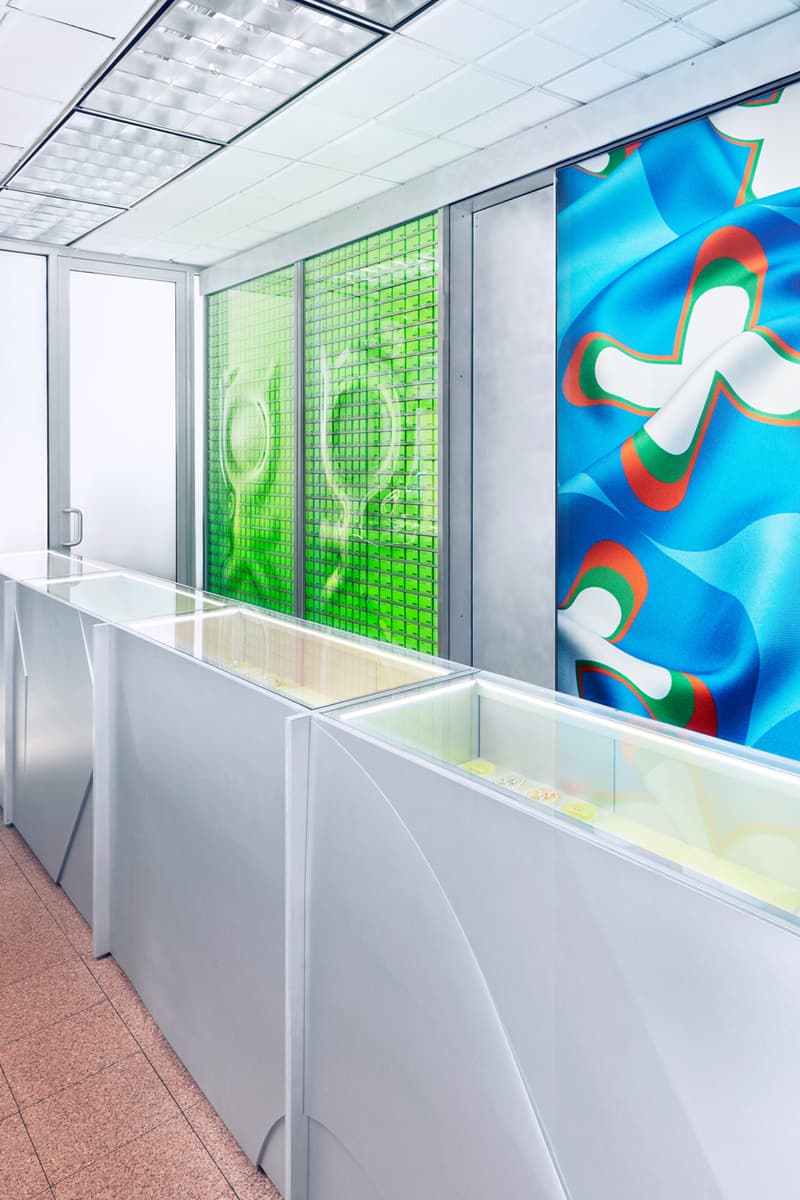 3 of 4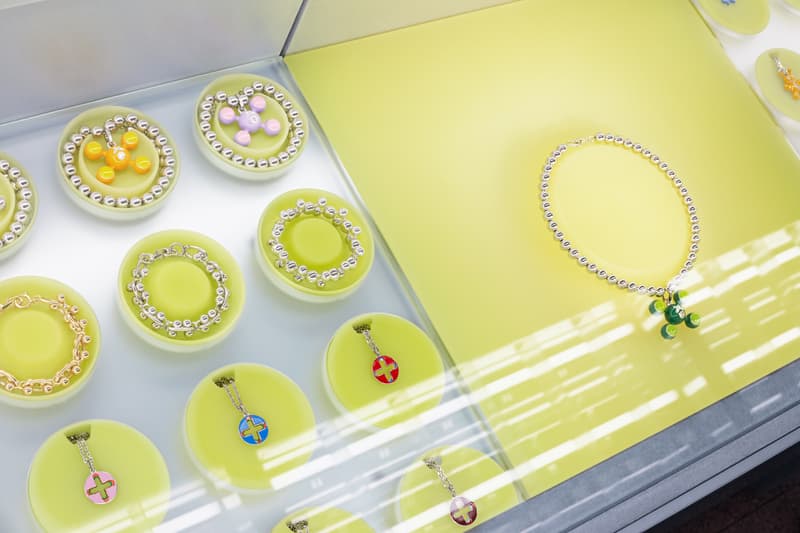 4 of 4
Following the launch of Frank Ocean's new independent luxury brand Homer last week, the artist has opened up a physical retail space in downtown Manhattan based at the esteemed New York Jewelers Exchange.
Designed in New York and manufactured in Italy, the debut collection comprises a variety of high-end jewelry pieces made out of 18K gold, recycled sterling silver, hand-painted enamel and American lab-grown diamonds. The capsule also features a number of printed silk scarves said to be inspired by "childhood obsessions" and "heritage as a fantasy," according to a press release.
The store is described as "Homer packaging exploded," with the space constructed out of aluminum and urethane and designed in collaboration with New York-based architects Michael Abel and Nile Greenberg.
In an interview with the Financial Times published last week, Ocean said that the new brand derives its name from the ancient Greek poet, Homer.
"Homer is considered the father of history and history is meant to endure — the same as diamonds and gold — and I know Homer used papyrus, but I've always liked the idea of carving history into stone," he said.
The Homer store can be visited by making an appointment online. The store is now open Monday through Friday from 10 a.m. EDT to 6 p.m. EDT and Saturday from 10 a.m. EDT to 5 p.m. EDT.
For those who can't make it in-person, global orders with complimentary shipping can be placed by calling or messaging the store during open hours on Signal at +1 (212) 410 3300.
Homer at The New York Jewelers Exchange
70-74 Bowery
New York, NY, 10013