A Brand-New Tesla Model S Plaid Caught Fire and Temporarily Trapped Its Driver Inside
The driver's law firm claims it "spontaneously combusted."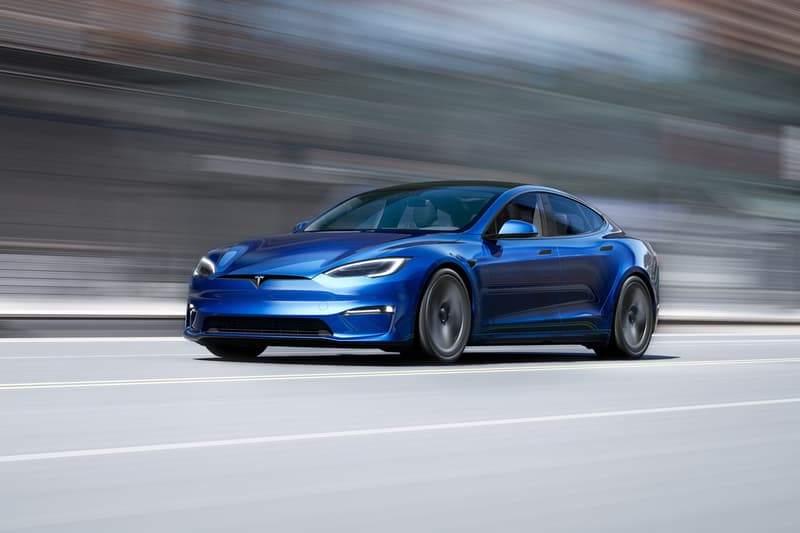 A new Tesla Model S Plaid caught fire on Tuesday evening in Pennsylvania, less than a month after the car had been delivered.
Officials in the the Lower Merion Township said in a press release on Friday that fire companies were dispatched to a vehicle fire in the Haverford section at 8:55 p.m. EDT. Due to the extent of the fire and the type of vehicle involved, extra precaution was taken.
"Tesla is an electric vehicle with an entire floor plan full of over 7,000 batteries that energize the vehicle," officials said. "Special precautions were taken to extinguish the fire."
Officials said there were no firefighter injuries reported and said the cause of the fire remains "undetermined."
The owner of the vehicle has not yet been publicly identified. According to CNBC, he is being represented by Mark Geragos of Geragos & Geragos in Los Angeles, and Jason Setchen of Athlete Defender in Miami.
The attorneys told CNBC that the driver tried to unlock the doors of his brand-new electric vehicle after he noticed smoke coming from the back, but the car seemed to be locked. He was able to escape before the car became engulfed in flames.
Ben Meiselas, a lawyer from Geragos & Geragos, tweeted a photo of the vehicle on fire and claimed that it "spontaneously combusted."
"Our client was trapped & could have died. We tried reaching out to Tesla & have been ignored so far. This is car after escape."
Our firm & @AthleteDefender represent an exec who purchased new Tesla Plaid Model S, which was 1/250 shipped. On Tuesday it spontaneously combusted. Our client was trapped & could have died. We tried reaching out to Tesla & have been ignored so far. This is car after escape. pic.twitter.com/wXyJXbWggJ

— Ben Meiselas (@meiselasb) July 1, 2021
Tesla has yet to respond to the incident. The company claims on its website that its vehicles are "engineered to be the safest cars in the world" and that the Model S, Model X and Model 3 cars "have achieved the lowest overall probability of injury of any vehicle ever tested by the U.S. government's New Car Assessment Program."
The new model was unveiled by CEO Elon Musk at an event last month. The car offers major upgrades to its flagship electric sedan, which launched nearly a decade ago, and boasts a top speed of 200 mph.
Most impressively, the vehicle has ability to go from 0 to 60mph in about two seconds, which Tesla claims is the "quickest accelerating car in production today."
In other news, Panasonic has sold its entire stake in Tesla for $3.6 billion USD.