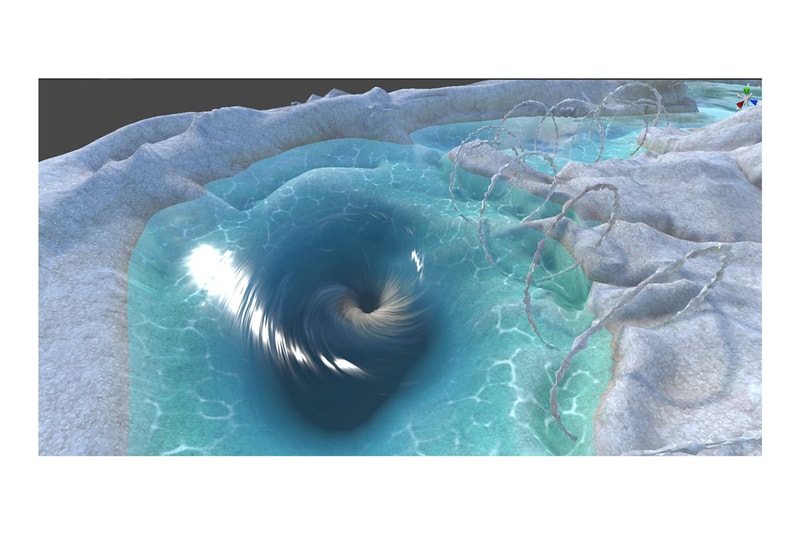 'Seeing the Invisible' Exhibit Places Augmented Reality in Botanical Gardens
Exploring the relationship between nature and technology.
---
An exhibition of augmented reality artworks will go up at a dozen different botanical gardens around the world come September. Created by a group of contemporary artists, including Ai Weiwei and El Anatsui, "Seeing the Invisible" is sponsored by the independent charity the Outset Contemporary Art Fund and the Jerusalem Botanical Gardens, which is one of the locations where the exhibition will take place.
Co-curators Hadas Maor and Tal Michael Haring worked alongside artists to both select existing works and commission new ones for the project that address themes of nature, sustainability and technology.
Augmented reality enables the same artworks to be shown at the different locations simultaneously. Spanning six countries, some of the locations are the Massachusetts Horticultural Society, the Royal Botanic Garden Edinburgh and the Kirstenbosch National Botanical Garden in South Africa.
The official website credits "Seeing the Invisible" with being the "first exhibition of its kind to be developed in collaboration with botanical gardens from around the world." It also explains that the digital experience will showcase art without disturbing the gardens, minimizing the carbon footprint of a typical exhibition format.
The exhibition will open in September and be on view for a full year. The only way to view the artworks is to visit one of the participating gardens in-person and use the "Seeing the Invisible" mobile app. While all of the gardens show the same artworks, they are augmented into each location differently, based on context and design.
In other art news, NBA star Kyle Lowry has debuted an NFT collection as an ode to Toronto and the Raptors.