Watch Goku Black's Super Saiyan Rosé 2 Transformation for 'Super Dragon Ball Heroes'
Confirming an upcoming SSJ3 Rosé form.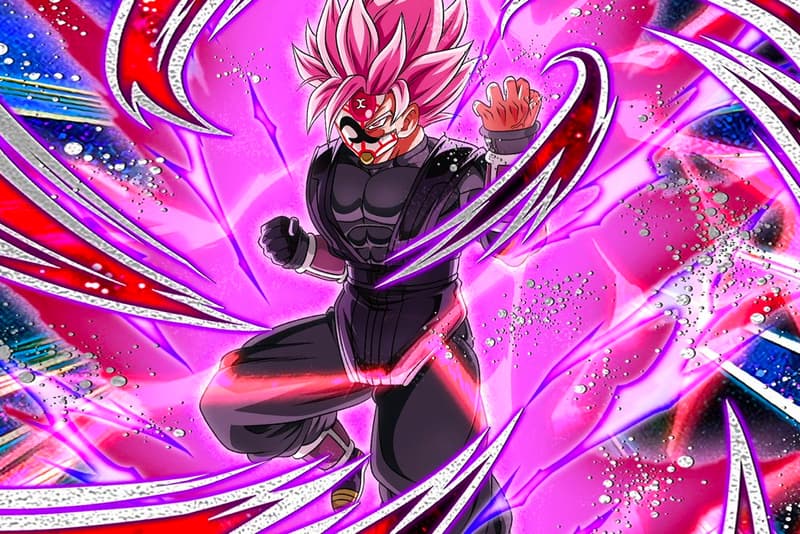 The transformation and power levels continue to grow in Super Dragon Ball Heroes. As part of the Big Bang Mission 9 arcade card game (which will most likely translate to the promotional anime series), Goku Black has just been teased going Super Saiyan Rosé 2.
While the anime itself has gotten mixed reviews, the card game is going strong and even picking up in different parts of the globe — albeit quite a few Missions behind. This news also confirms a recent tweet that Goku Black will eventually be introduced in an SSJ3 Rosé form. At this point, it not quite sure how Ultra Instinct will stand up against all these new transformations. Check out the clip below.
#SDBH BM9 TVCM (LQ)

Goku Black Super Saiyan Rosé 2.
His plan is still the same: "Zero Mortals Plan."
But this time, with a perfected body.

'Warrior in Black' is Goku from another timeline! ?

HQ ver. drops soon.pic.twitter.com/9mx3uHSrJG

— SUPER クロニクル (@DBSChronicles) July 4, 2021
Super Saiyan Rosé 3 Goku Black

Well… pic.twitter.com/F0DDv6syCY

— Air (@AirDokkan) July 1, 2021
In other gaming news, Yu-Gi-Oh! TCG 99.9%-Silver Masterpiece Blue-Eyes White Dragon sells out in seconds.