Don't Pigeonhole Kiko Kostadinov's SS22 Collection
In an exclusive interview, HYPEBEAST dissects the collection and learns more about Kostadinov's process for this season.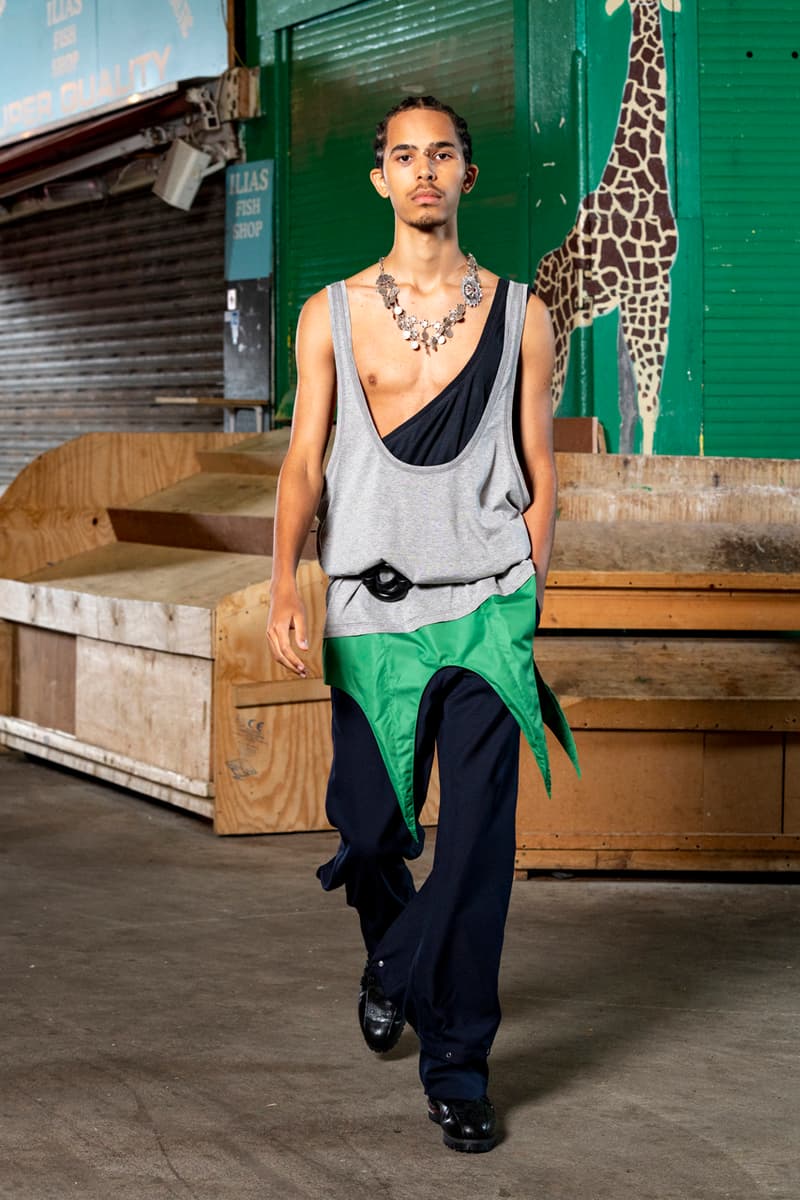 1 of 31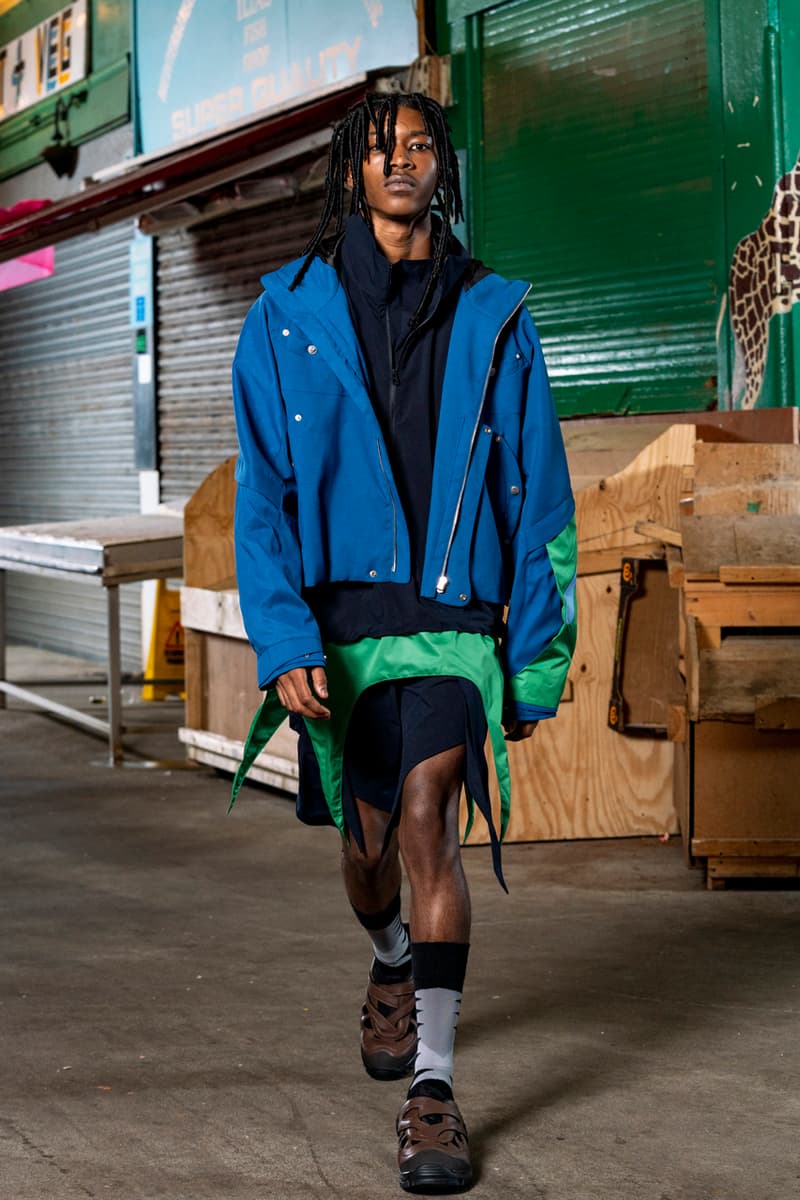 2 of 31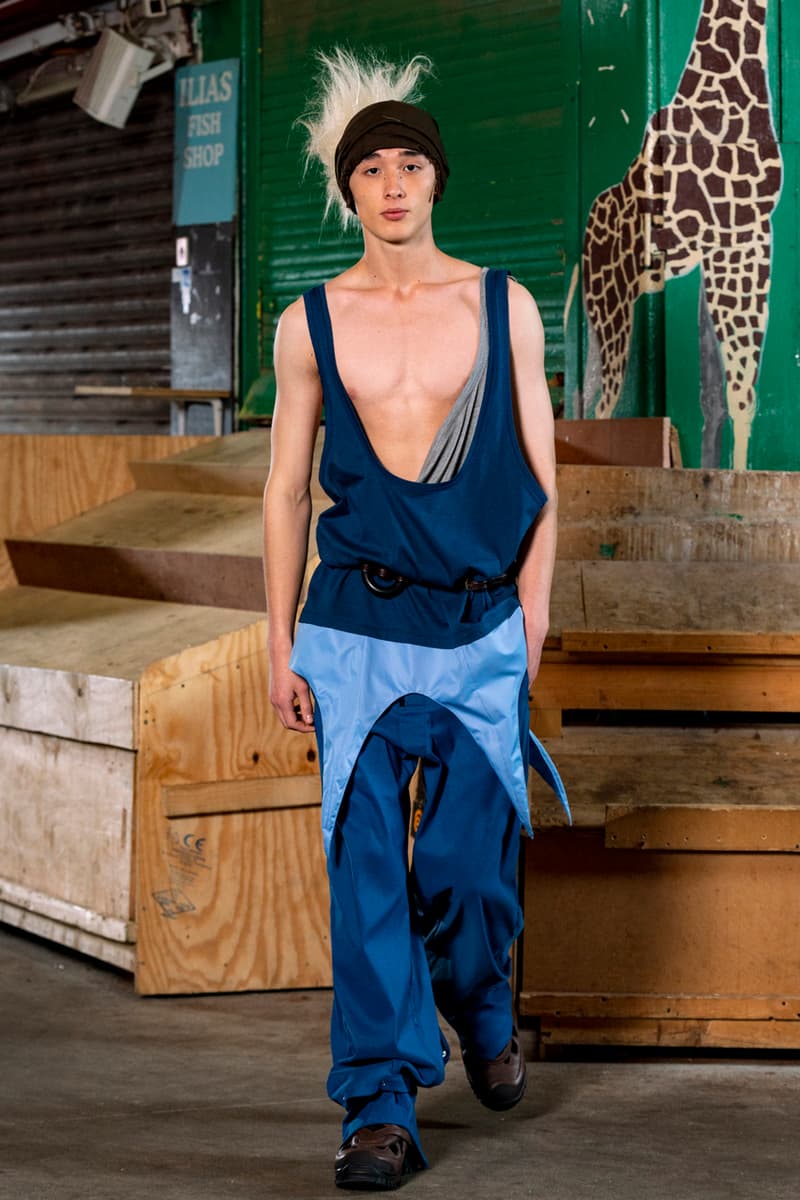 3 of 31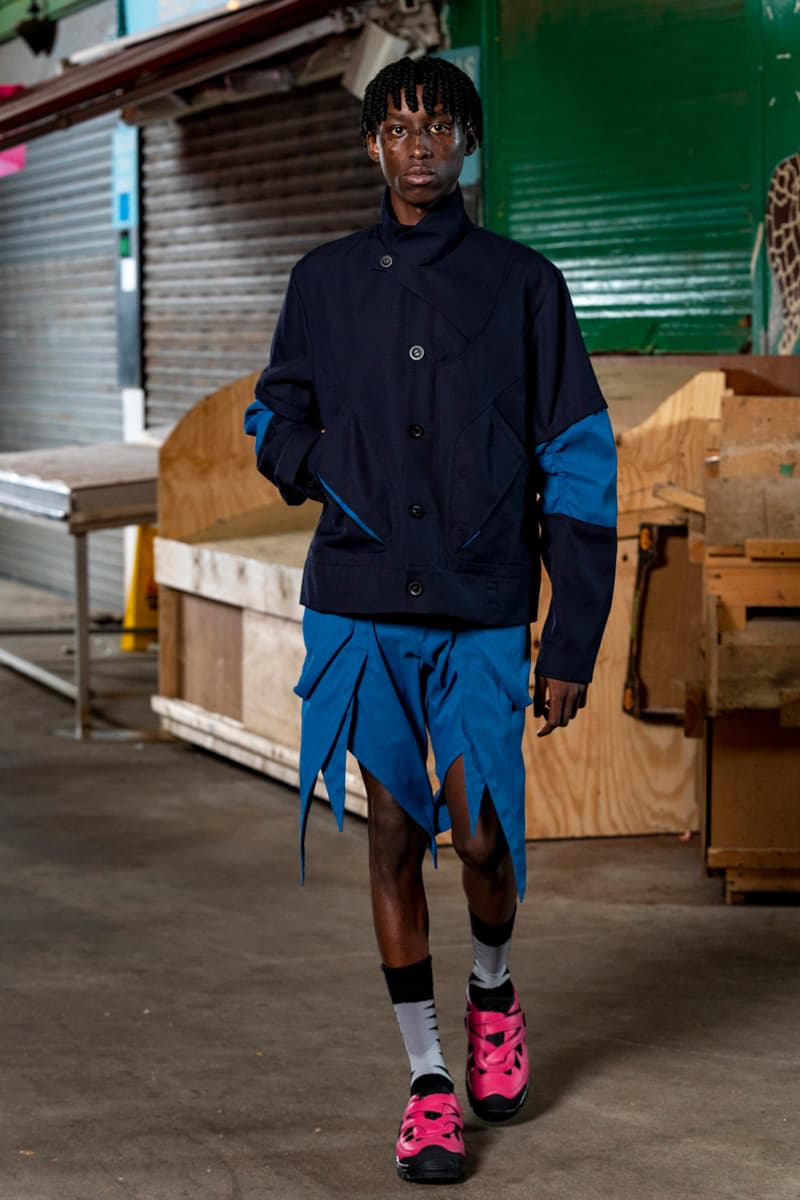 4 of 31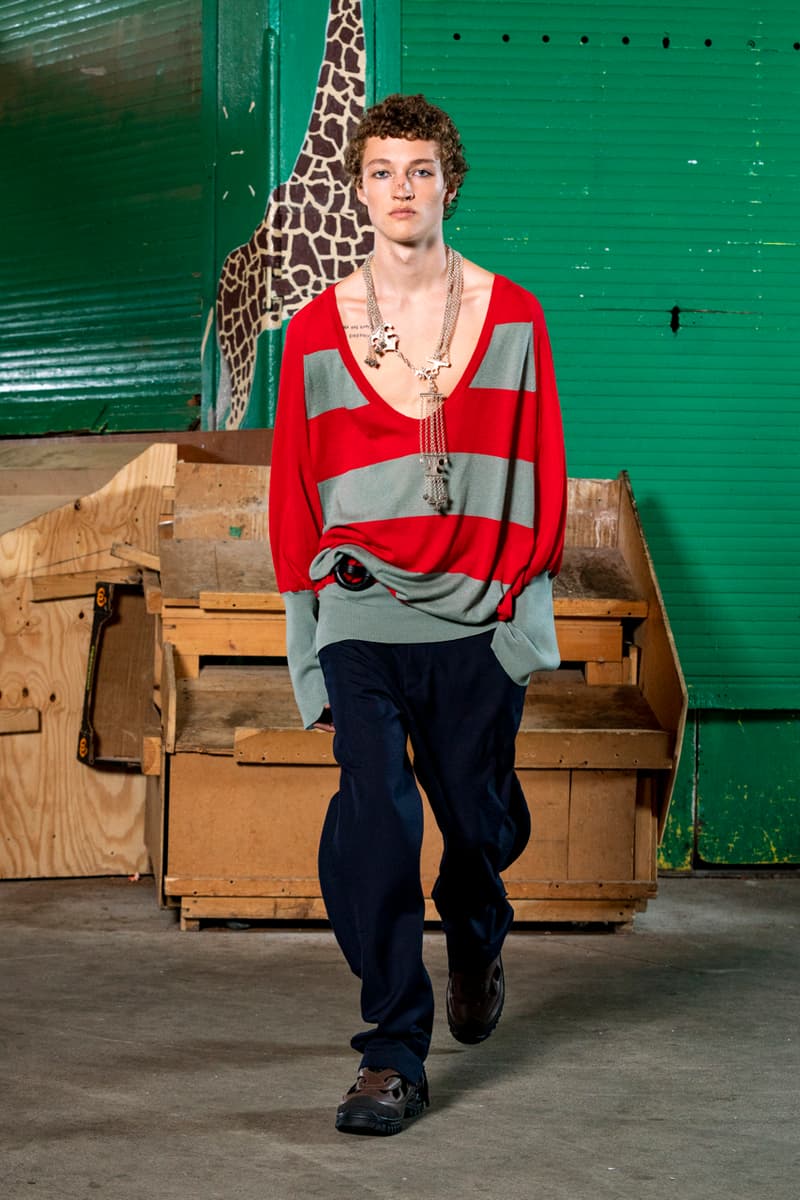 5 of 31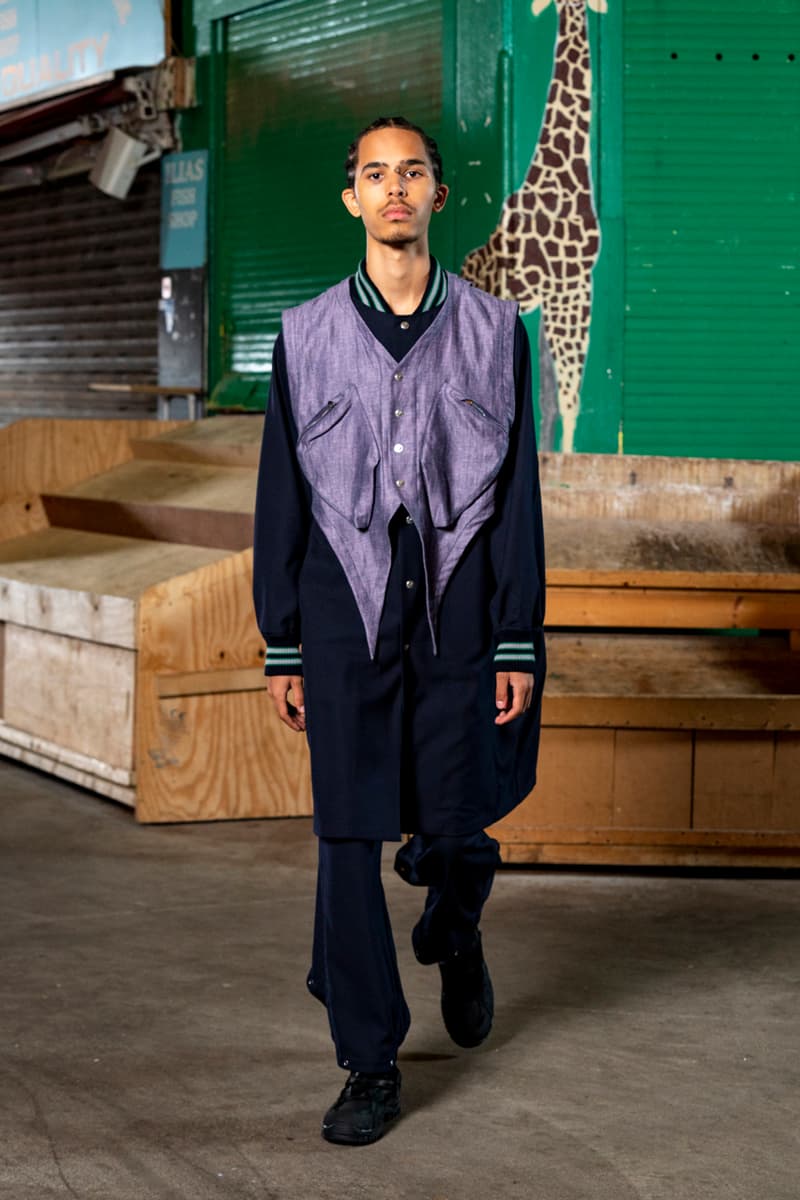 6 of 31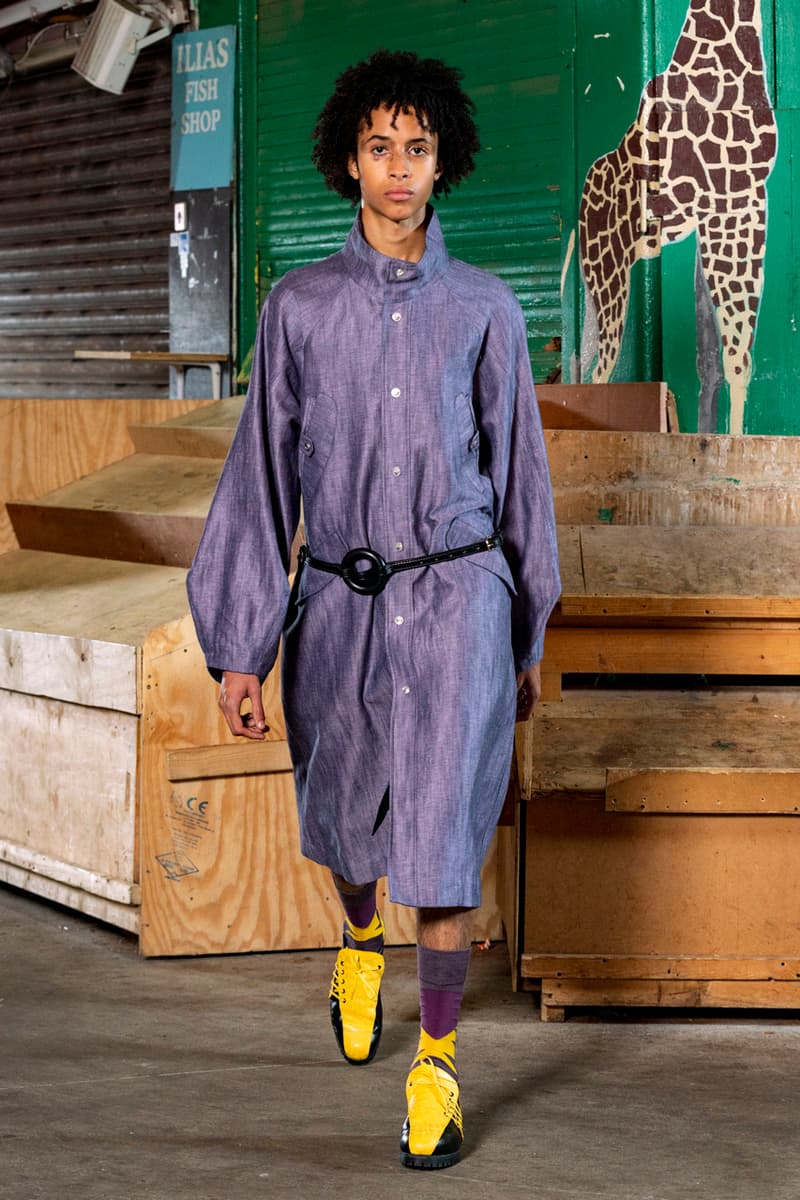 7 of 31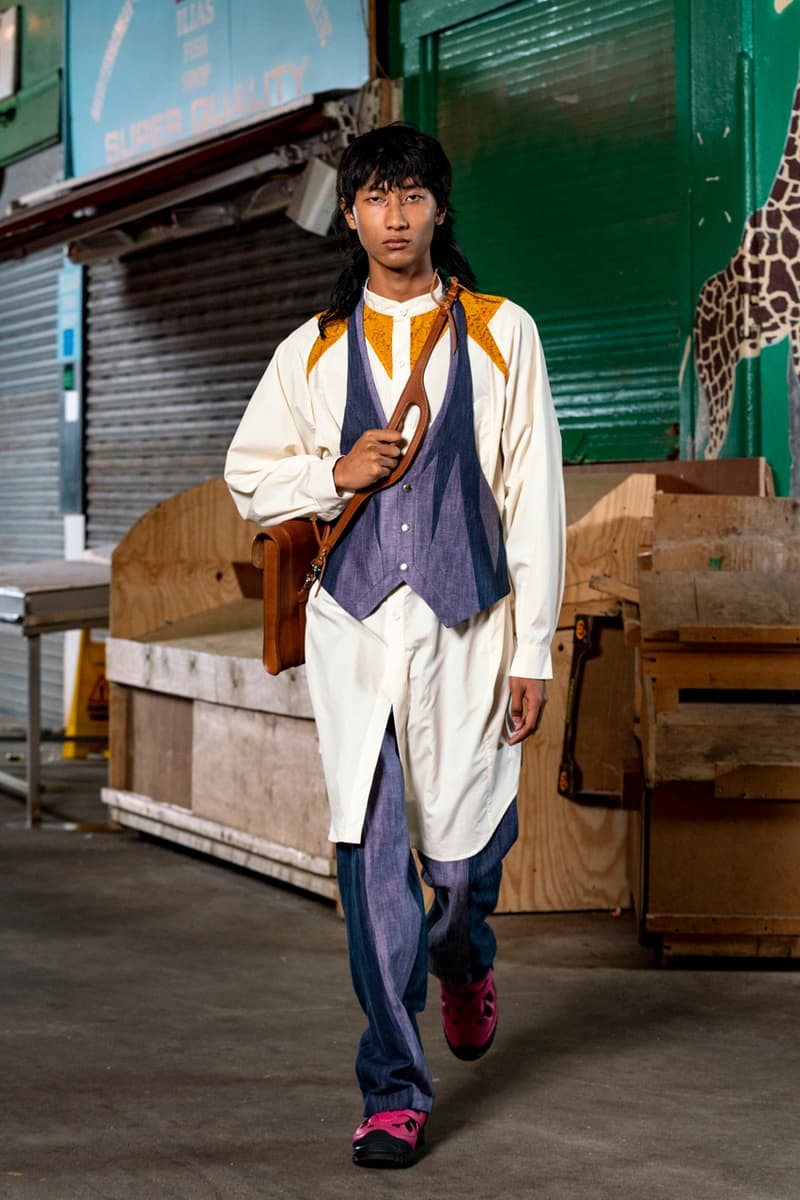 8 of 31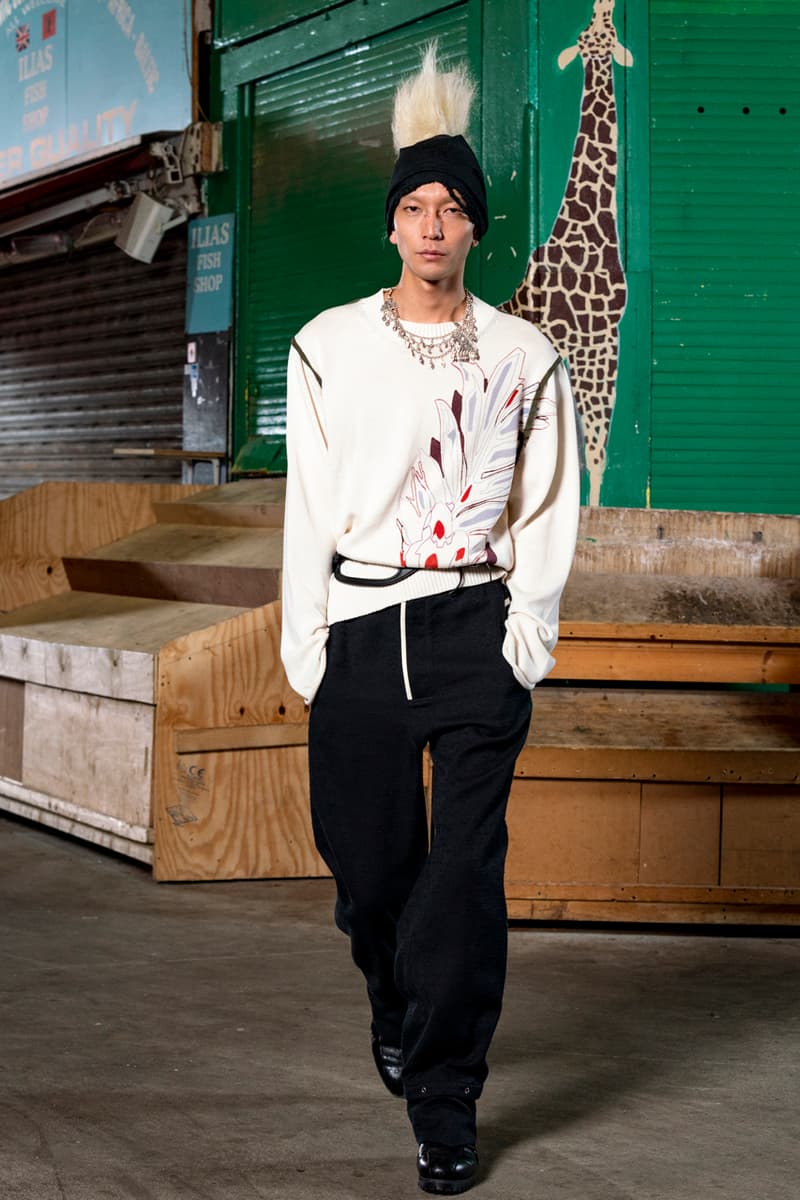 9 of 31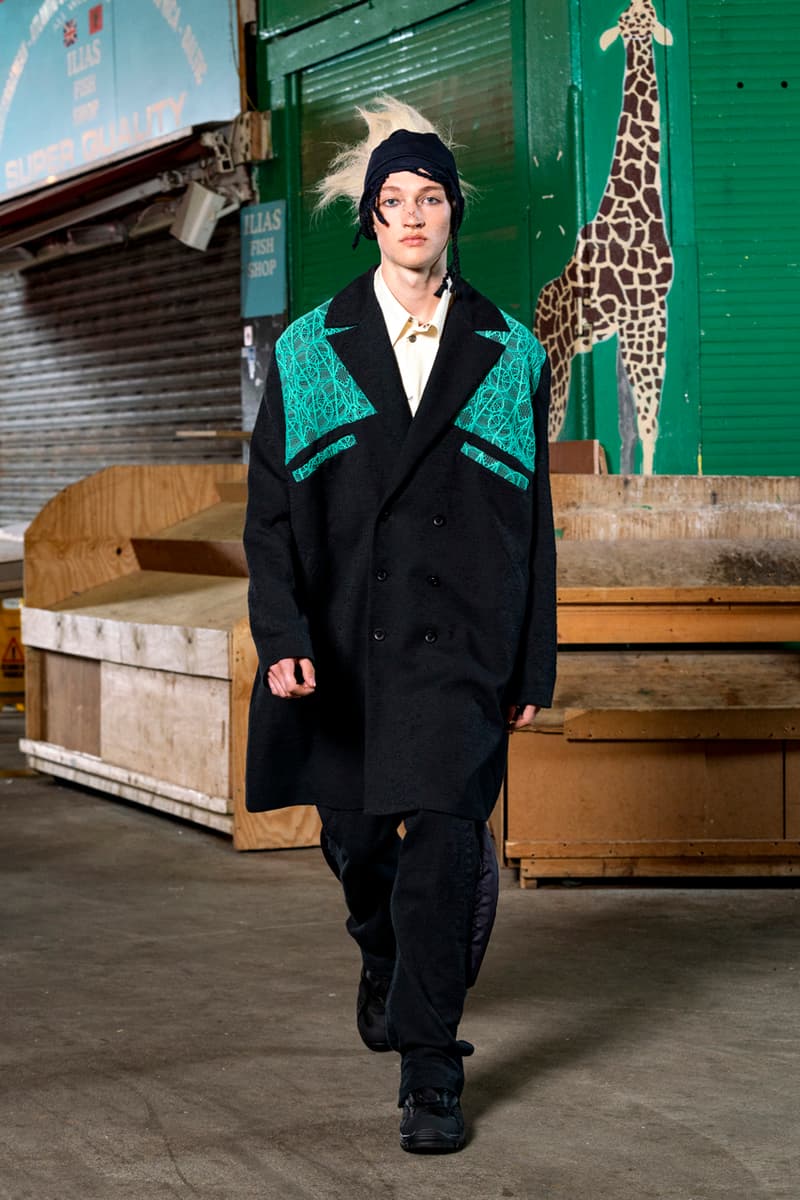 10 of 31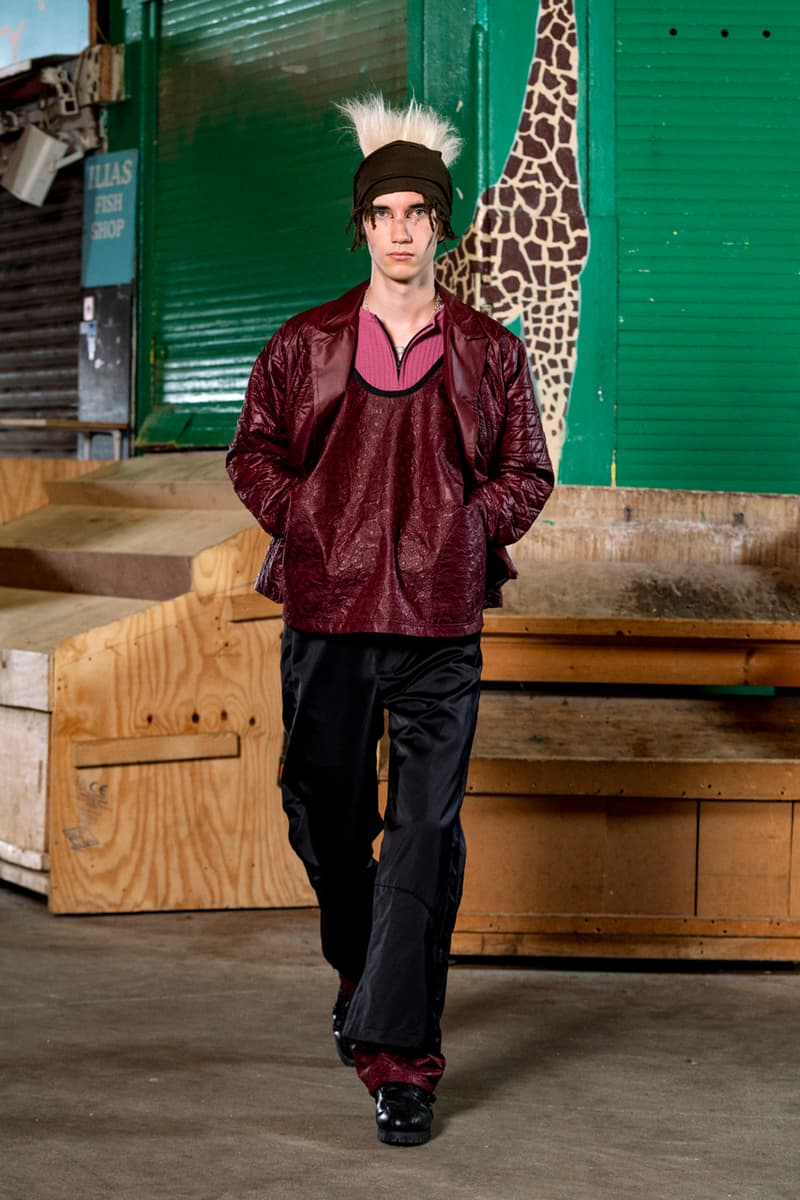 11 of 31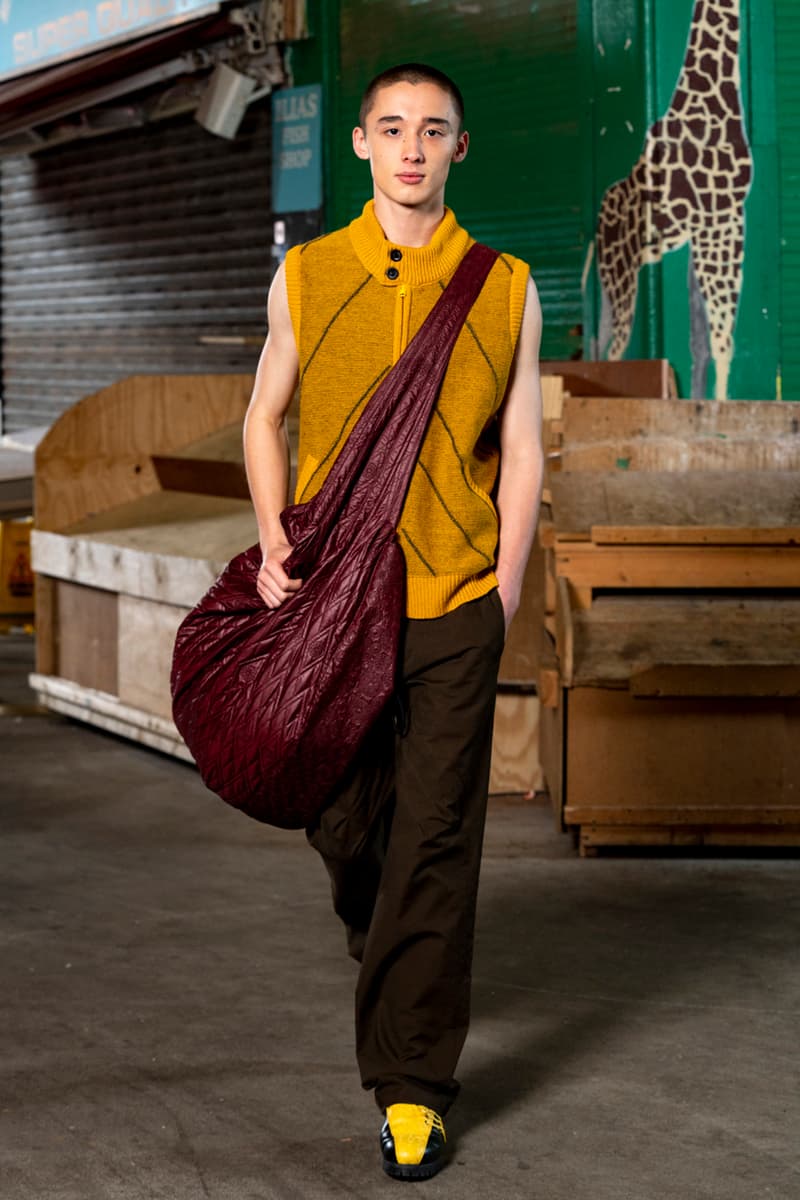 12 of 31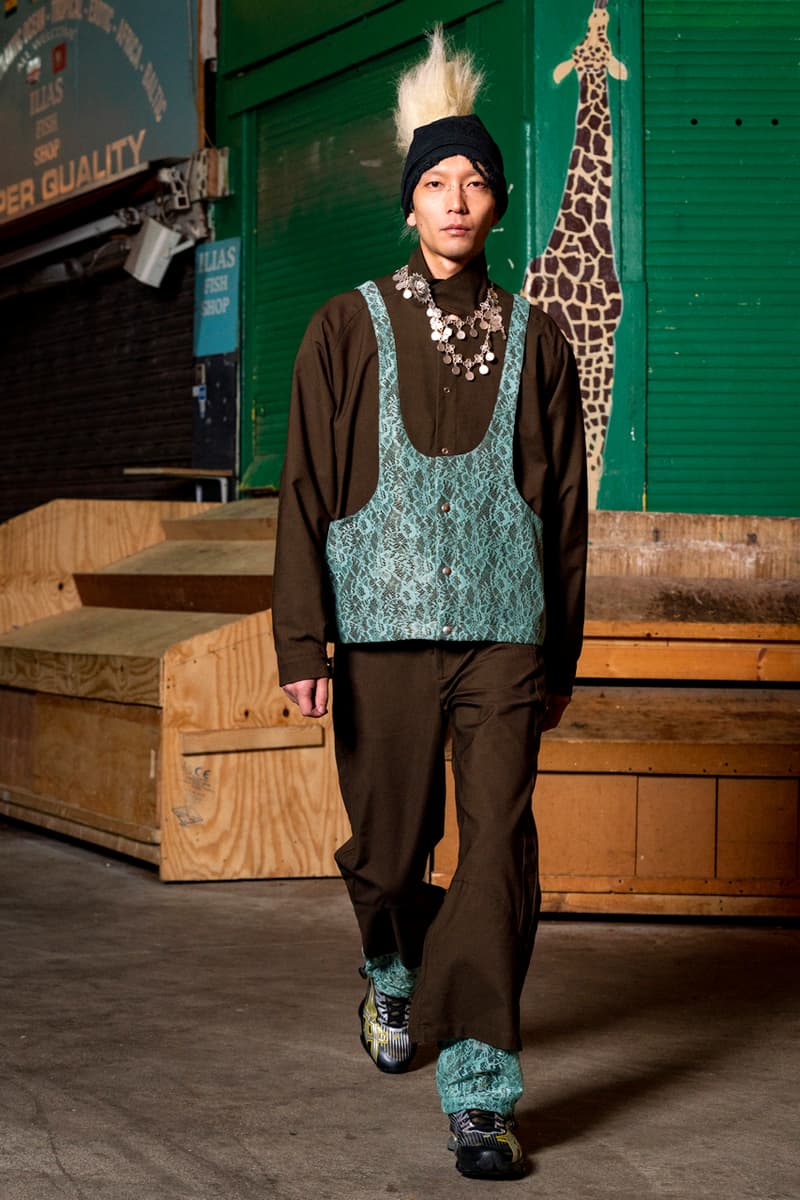 13 of 31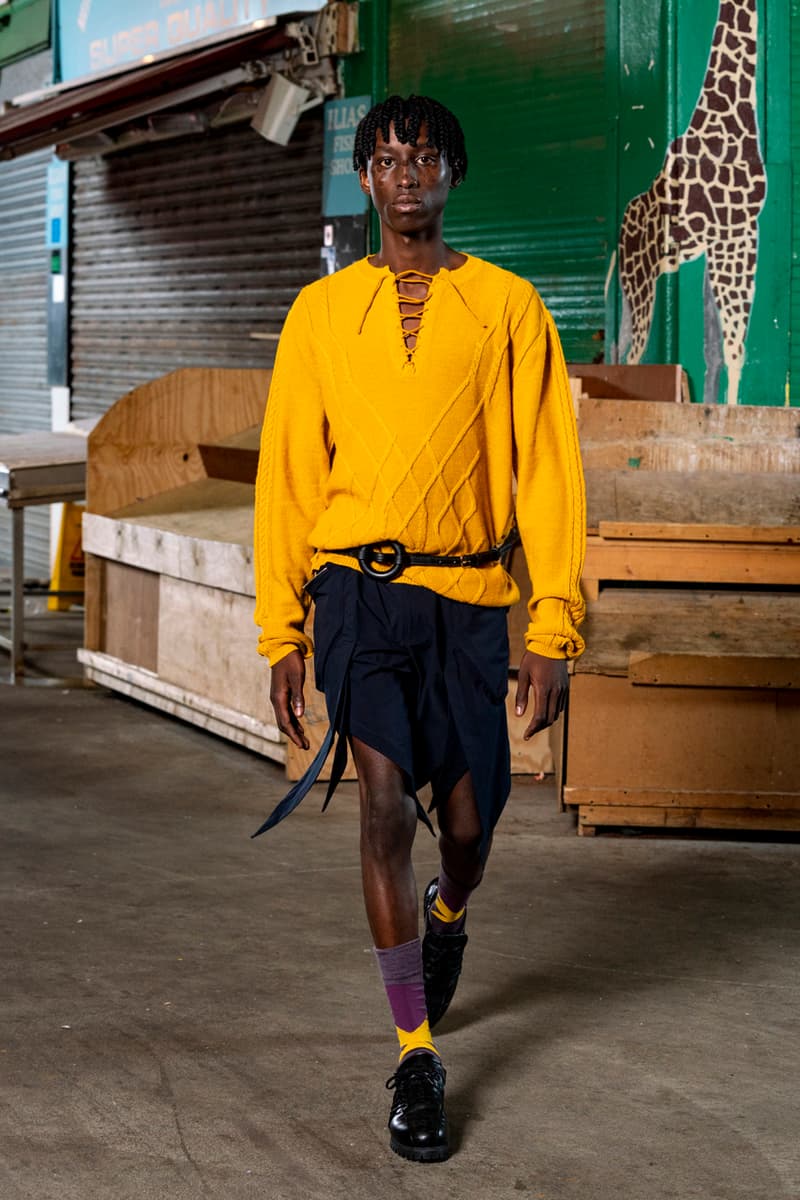 14 of 31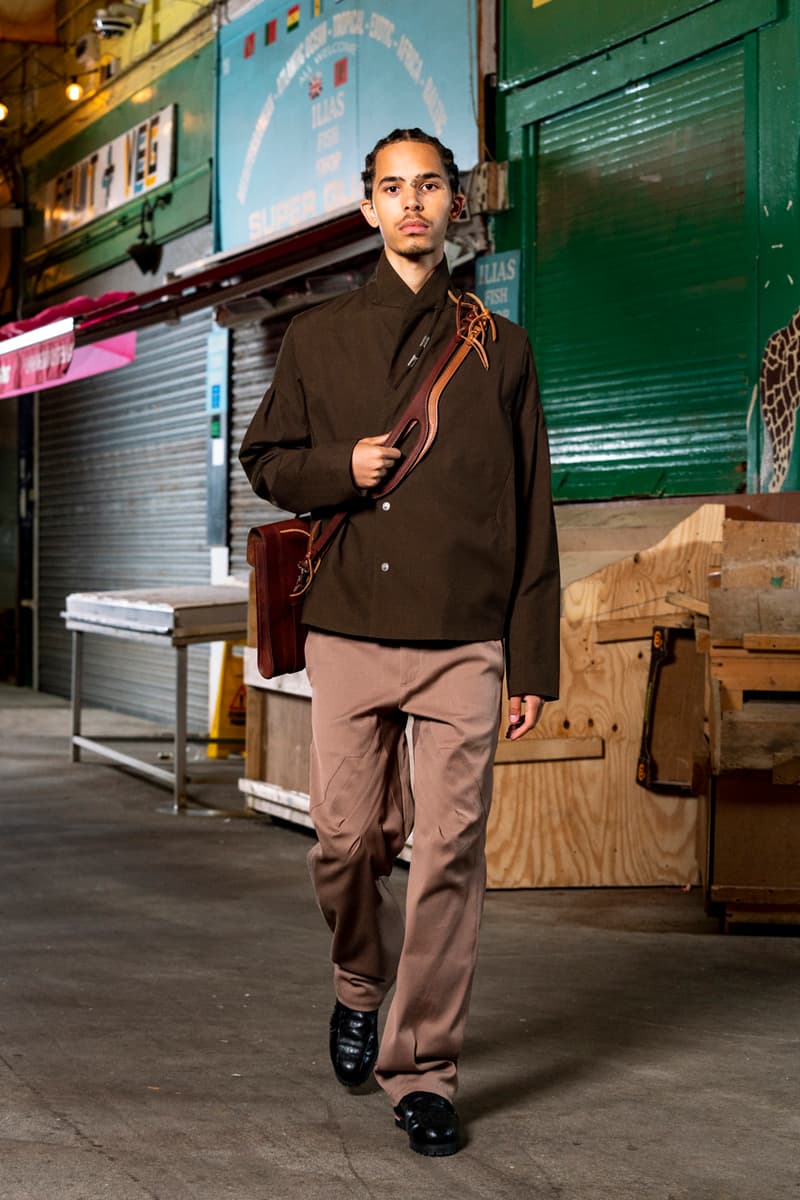 15 of 31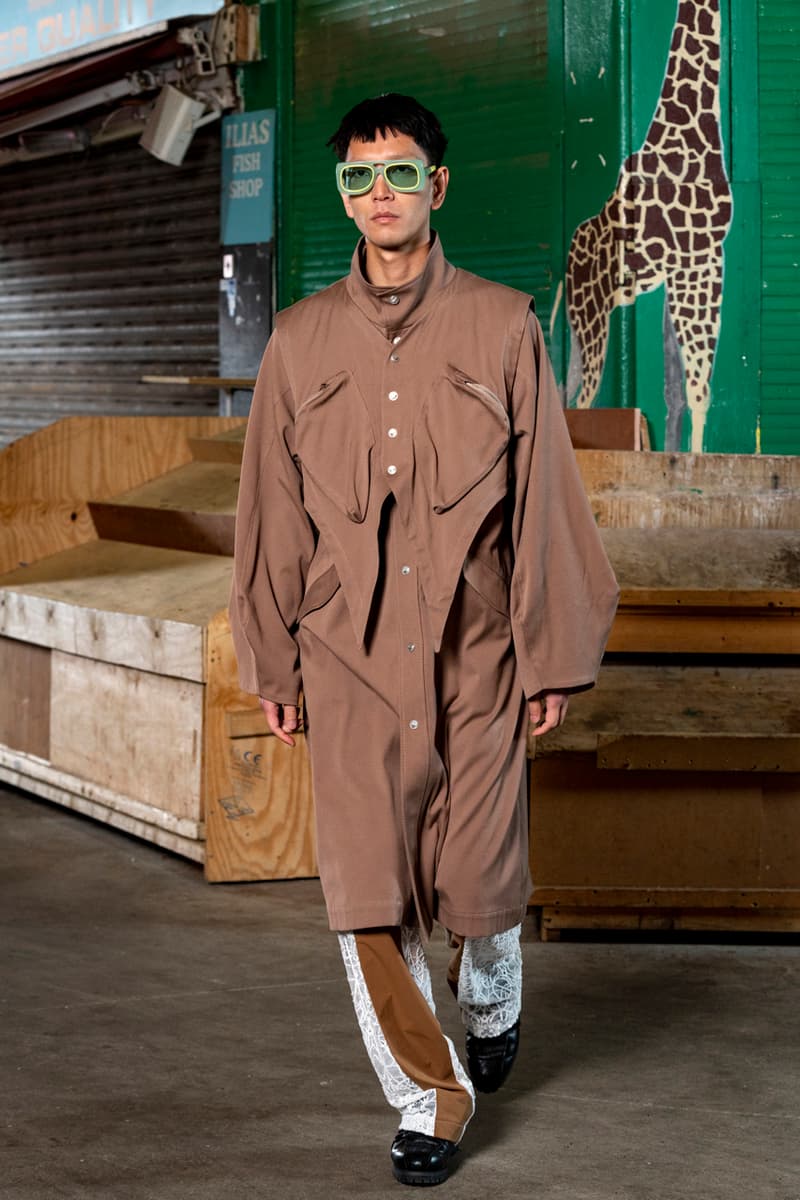 16 of 31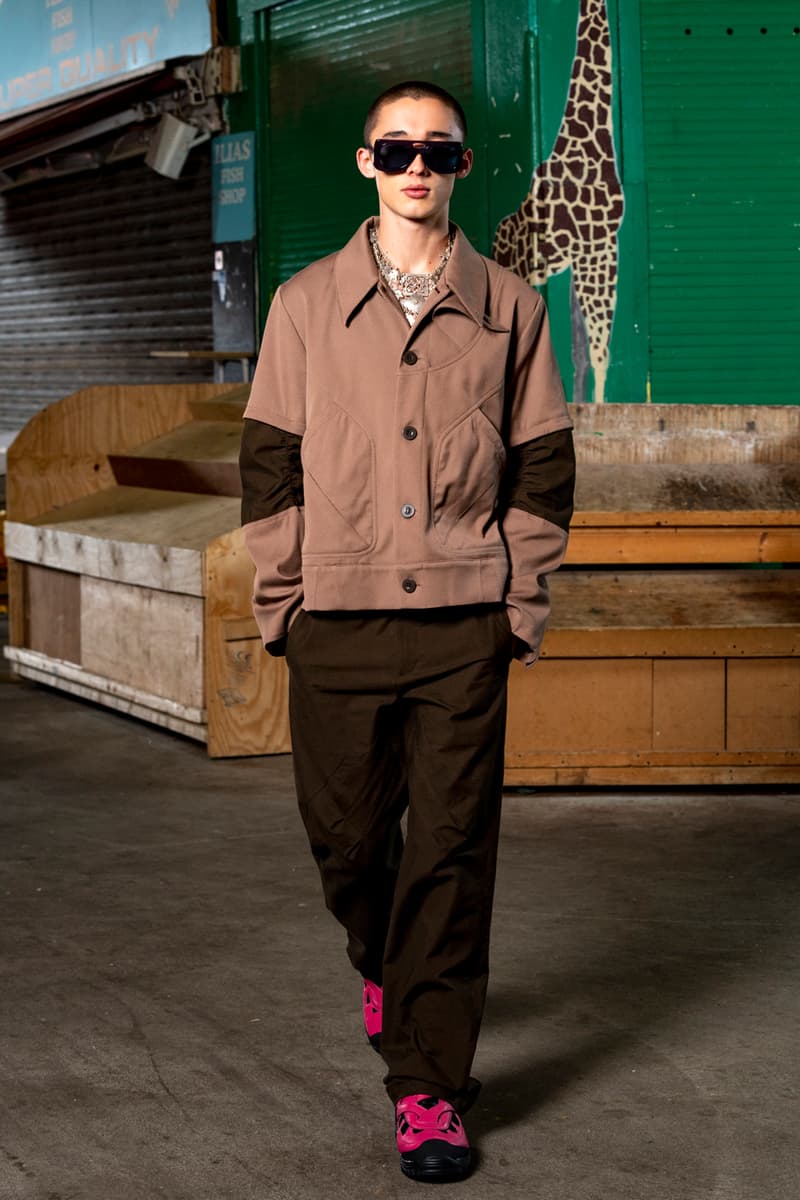 17 of 31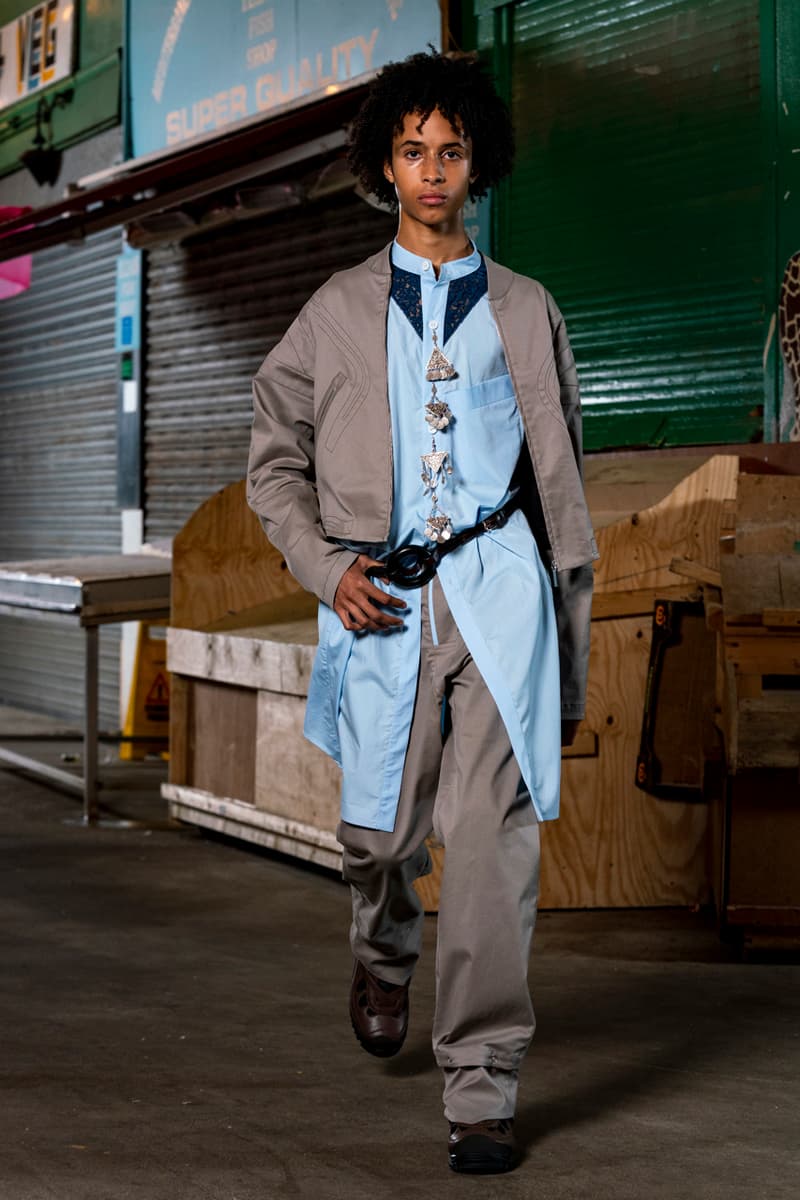 18 of 31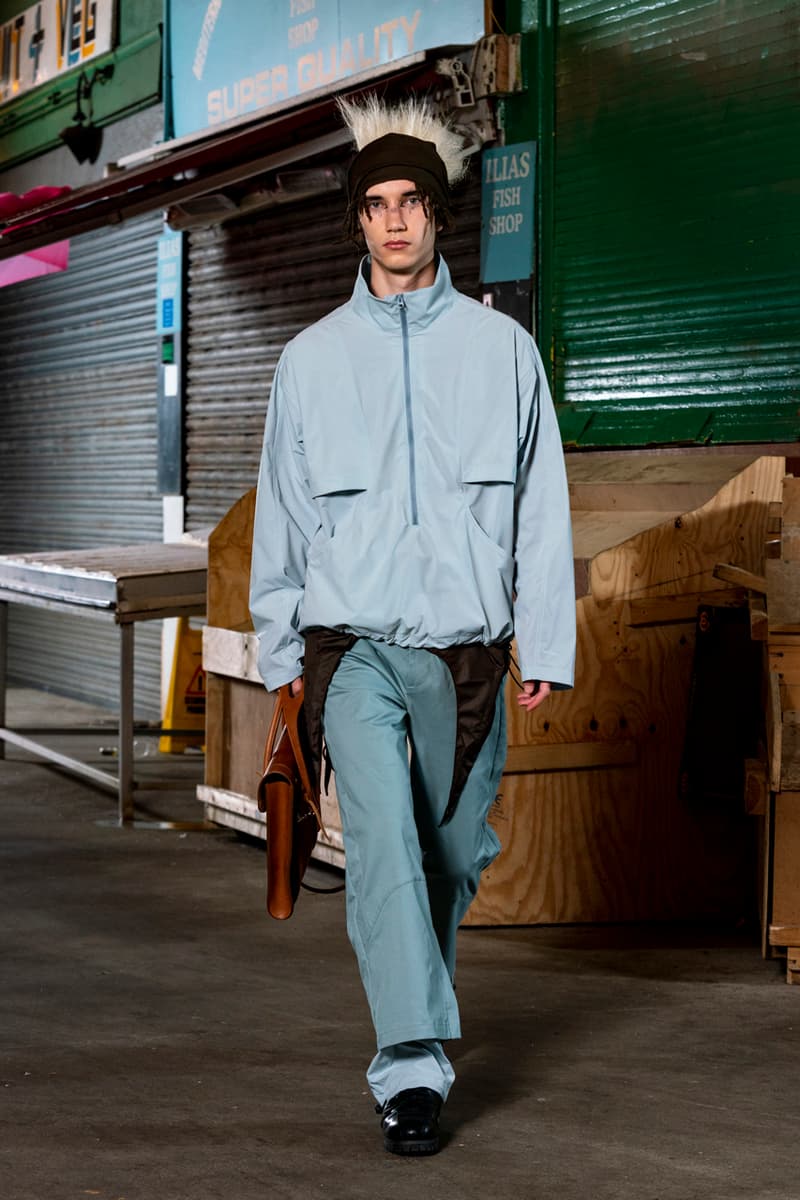 19 of 31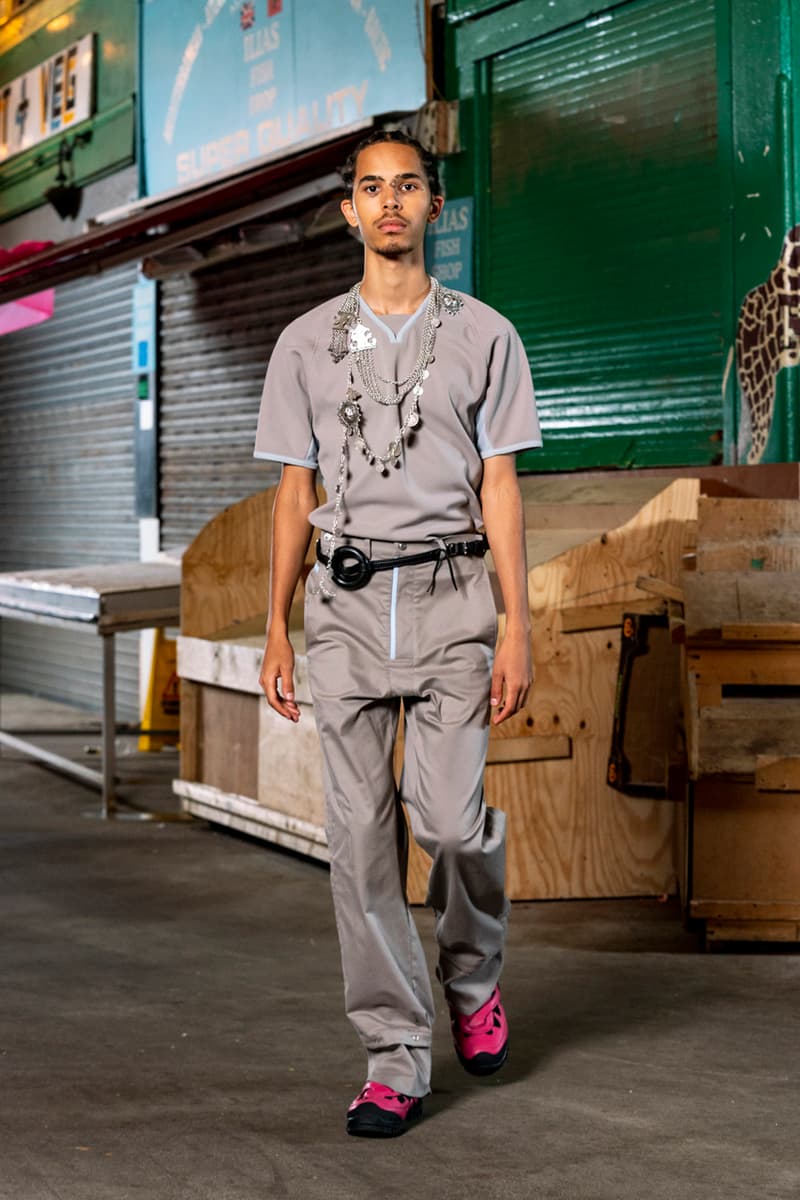 20 of 31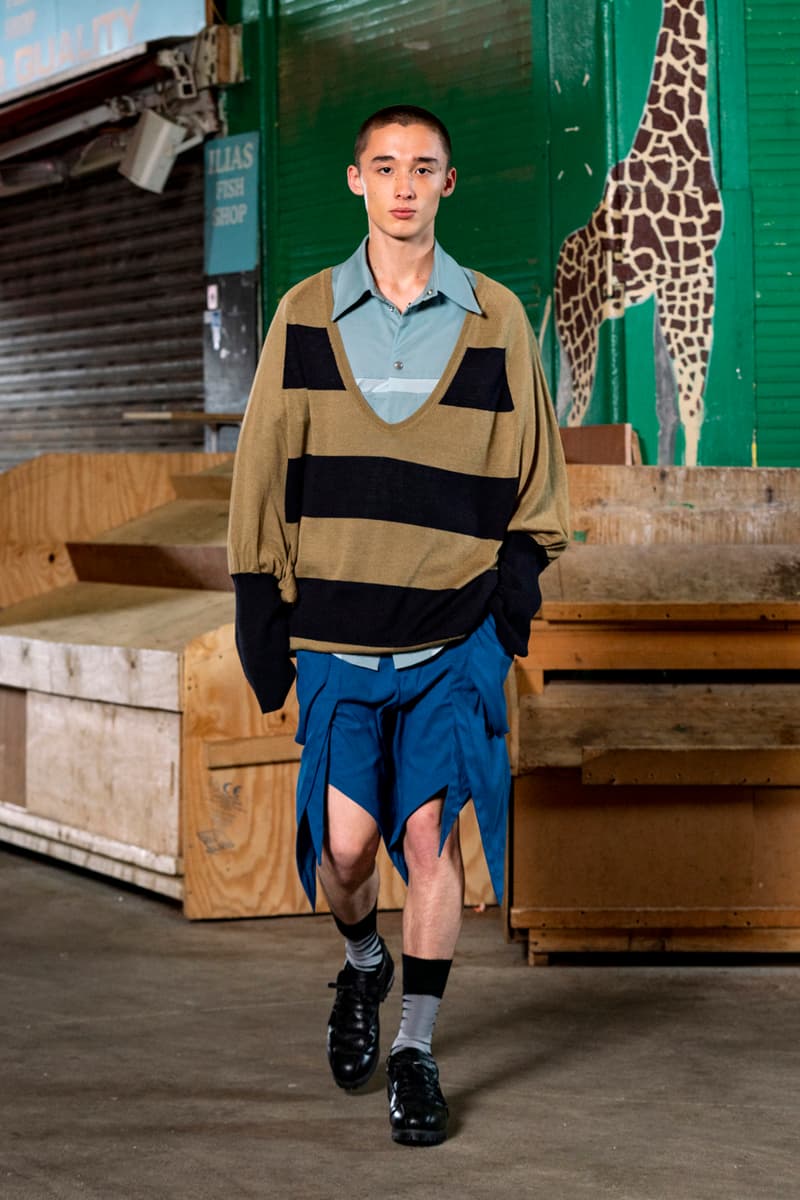 21 of 31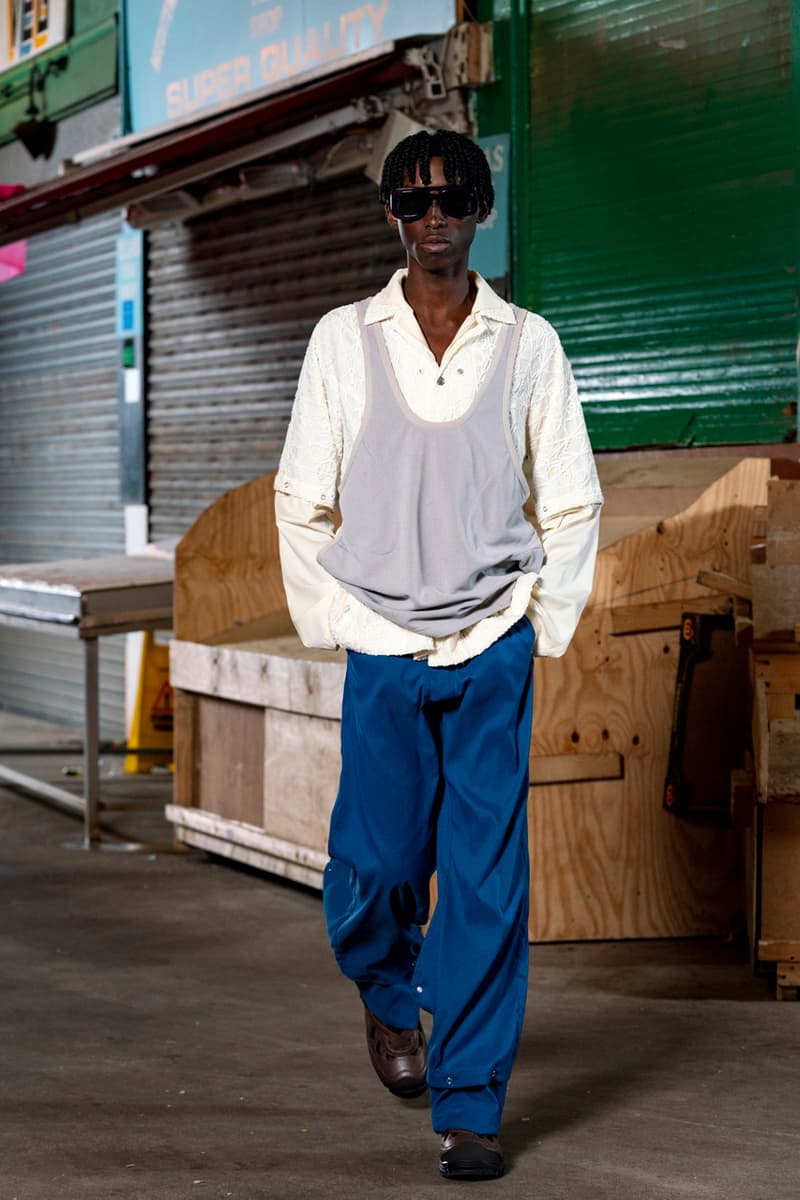 22 of 31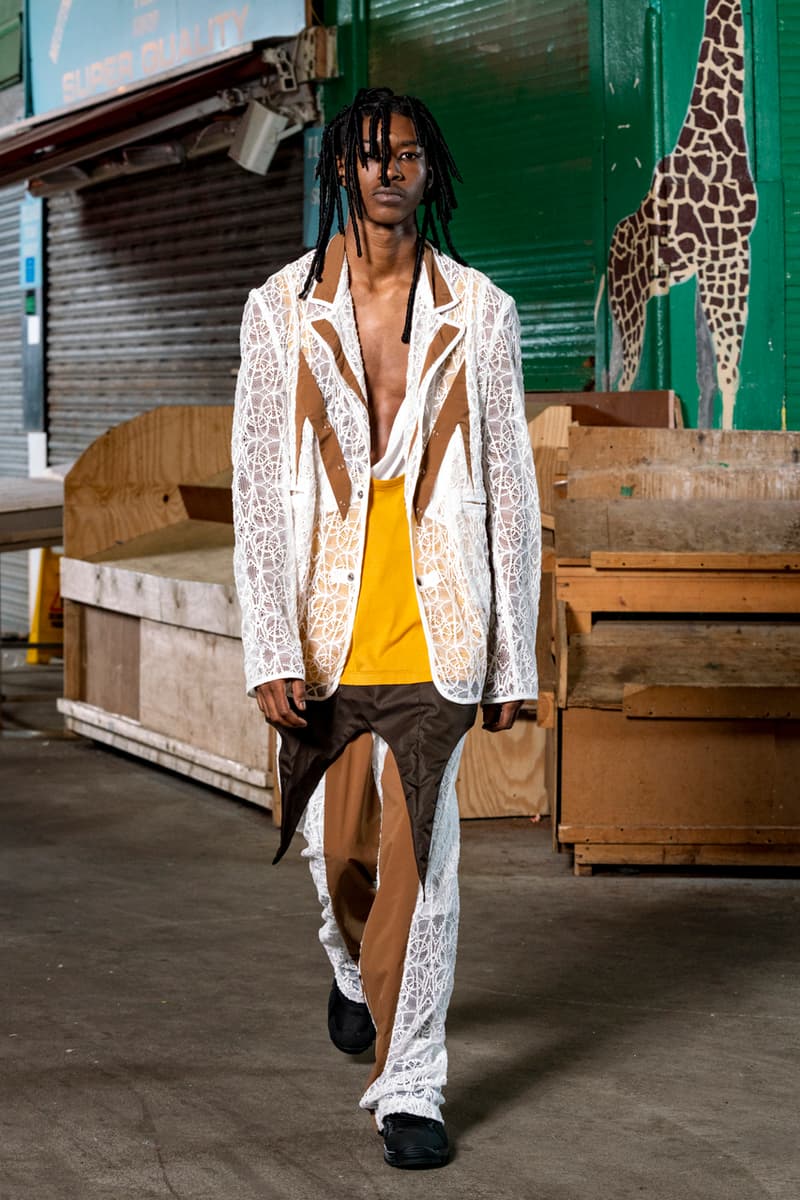 23 of 31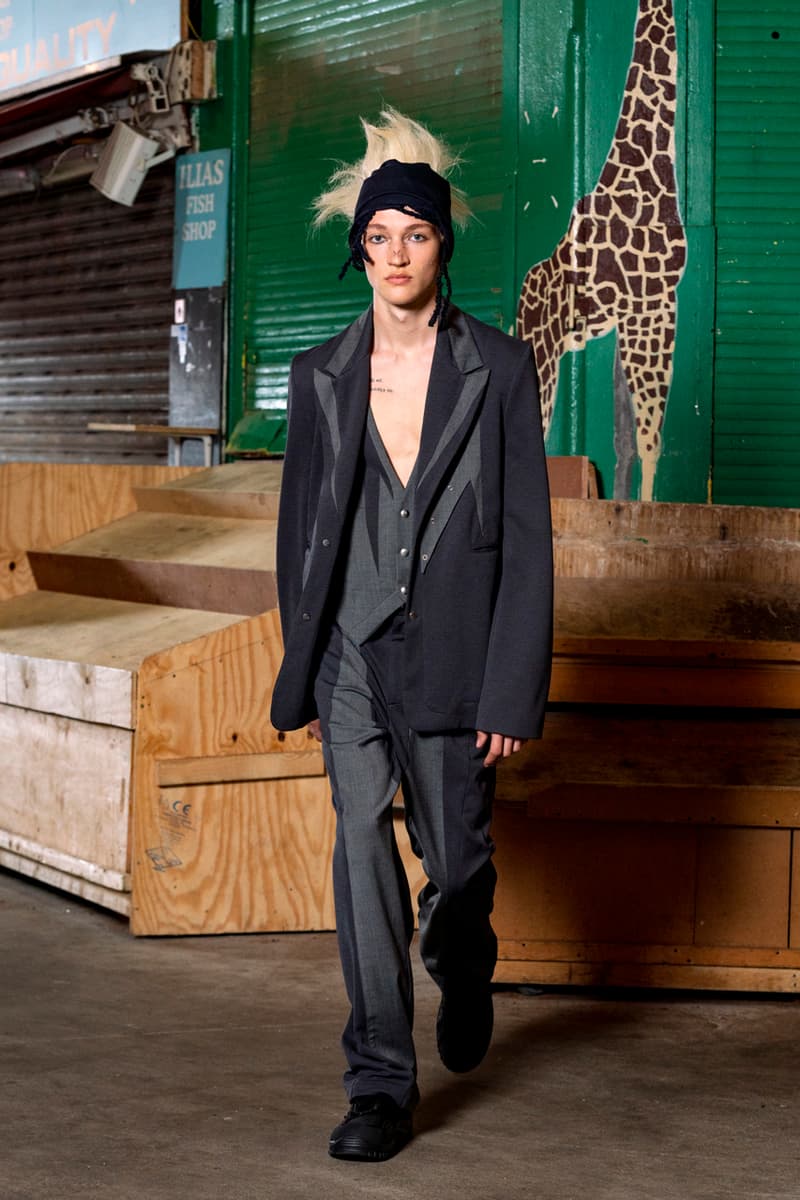 24 of 31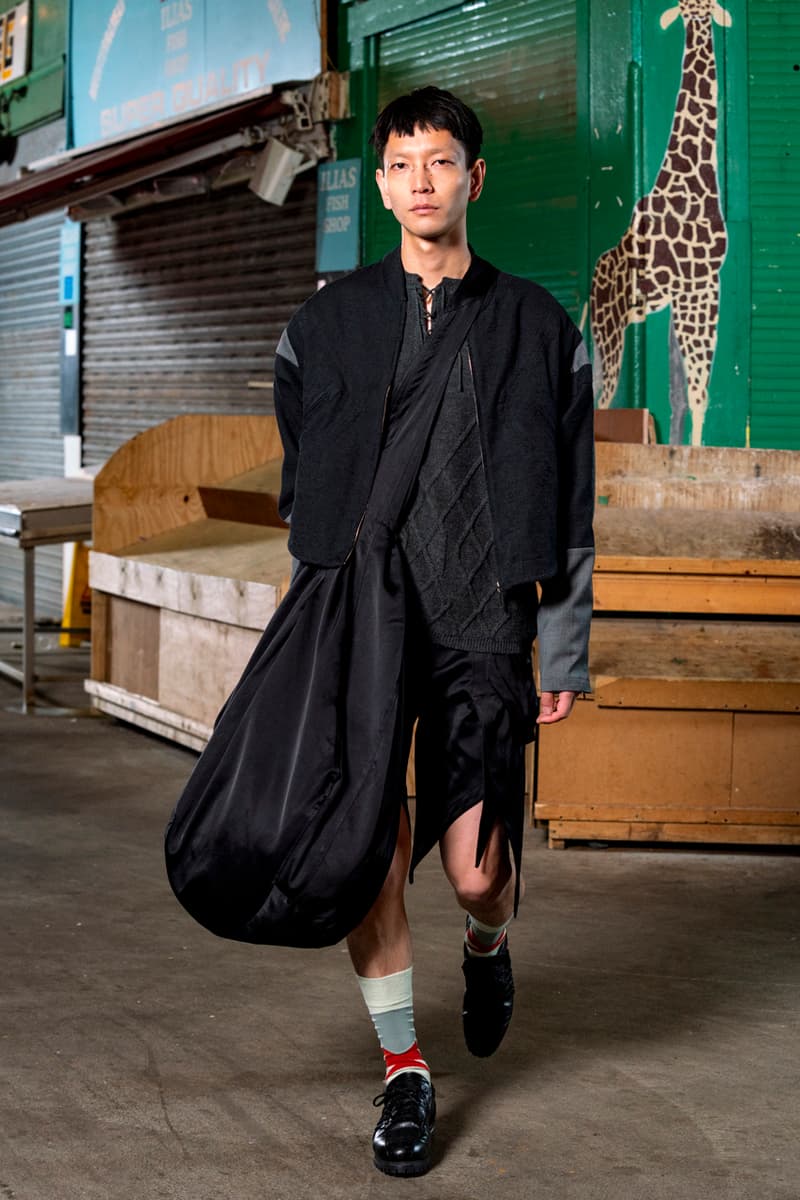 25 of 31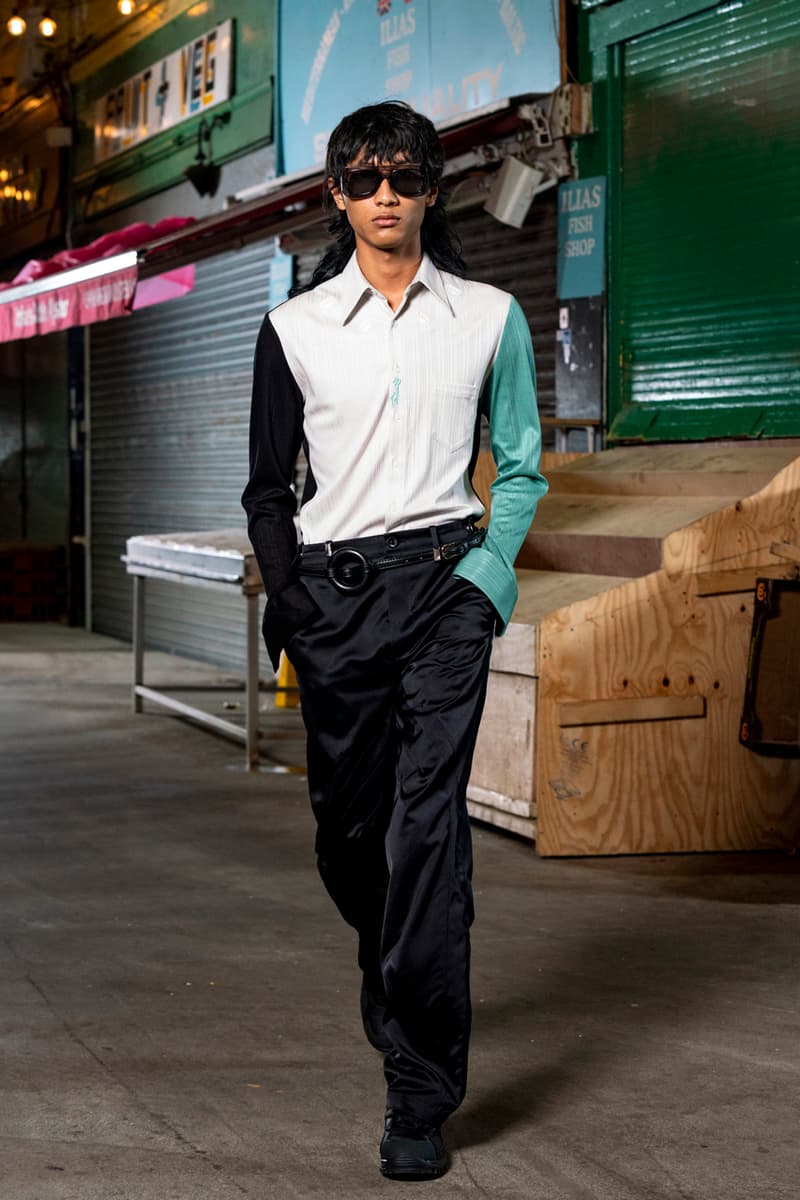 26 of 31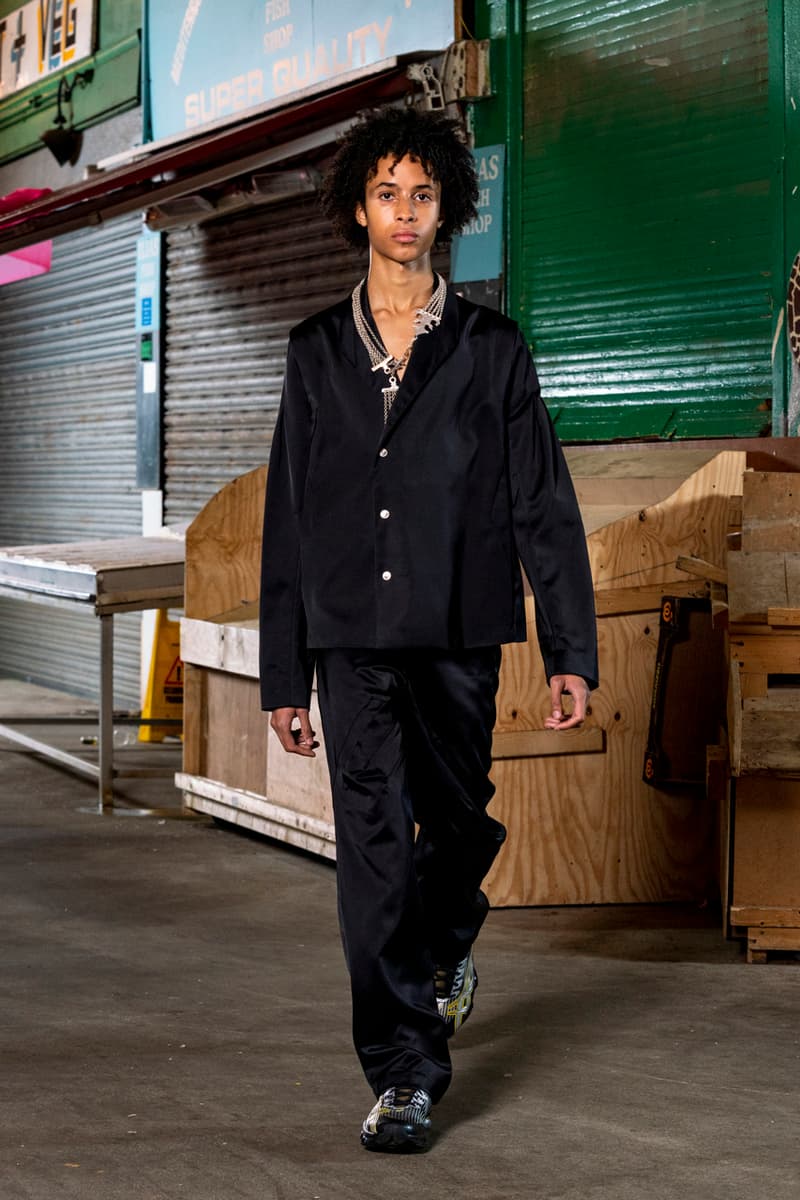 27 of 31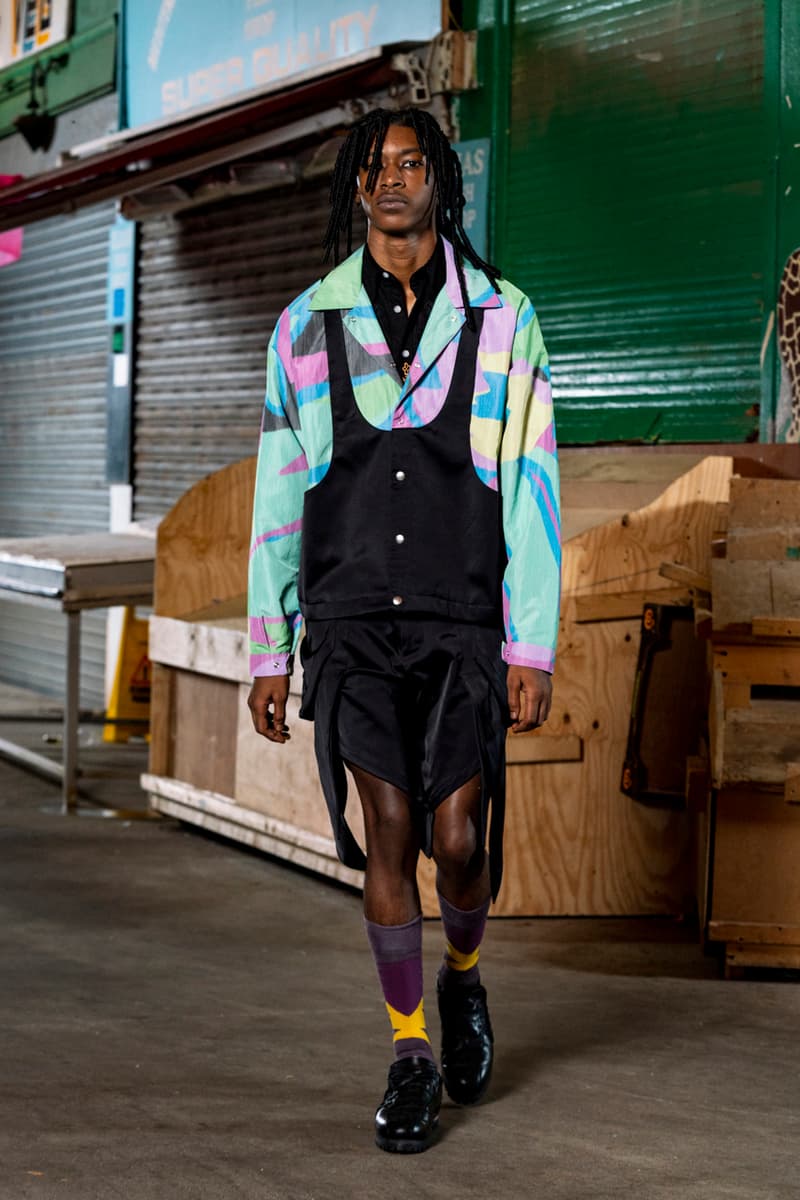 28 of 31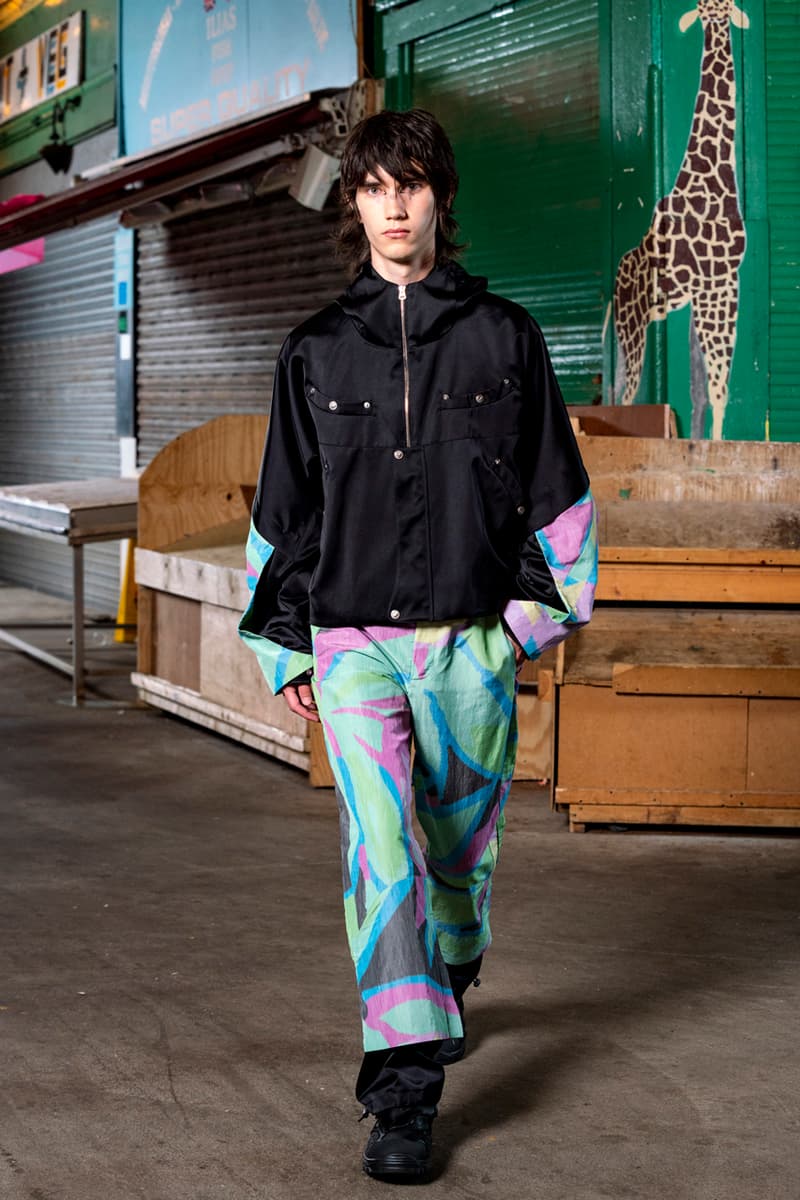 29 of 31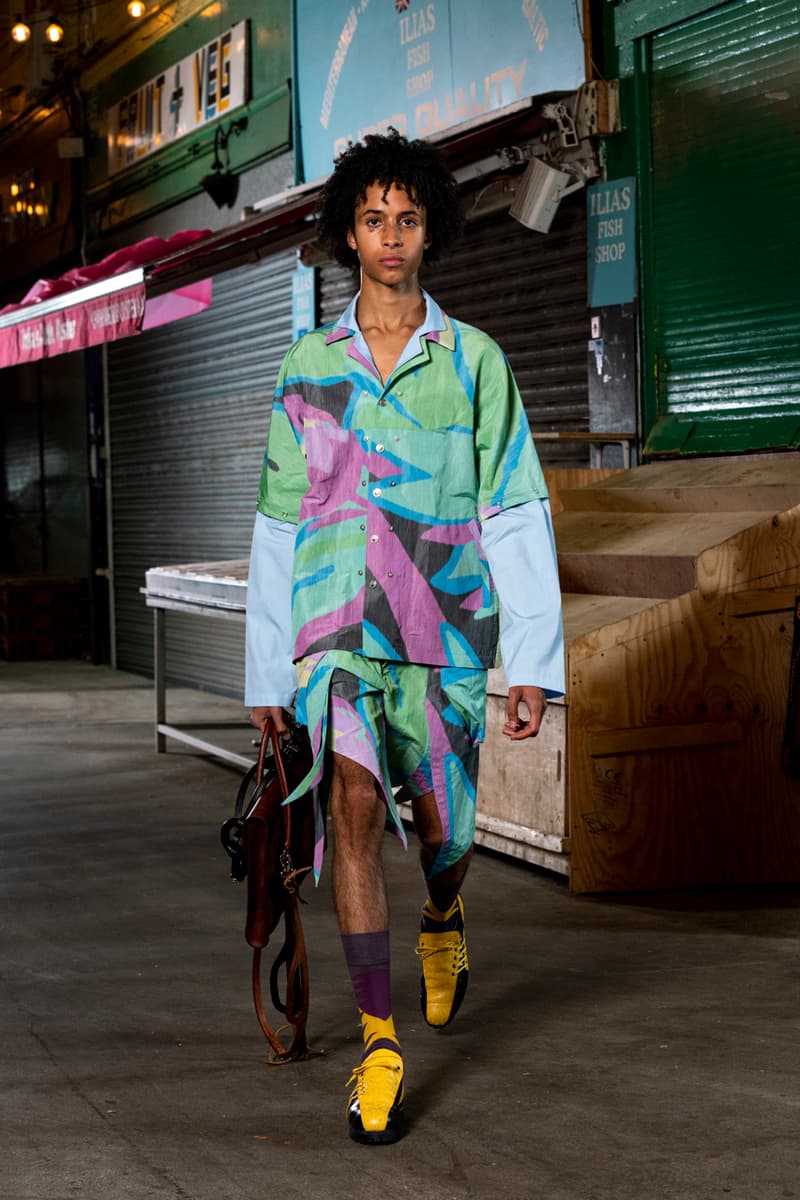 30 of 31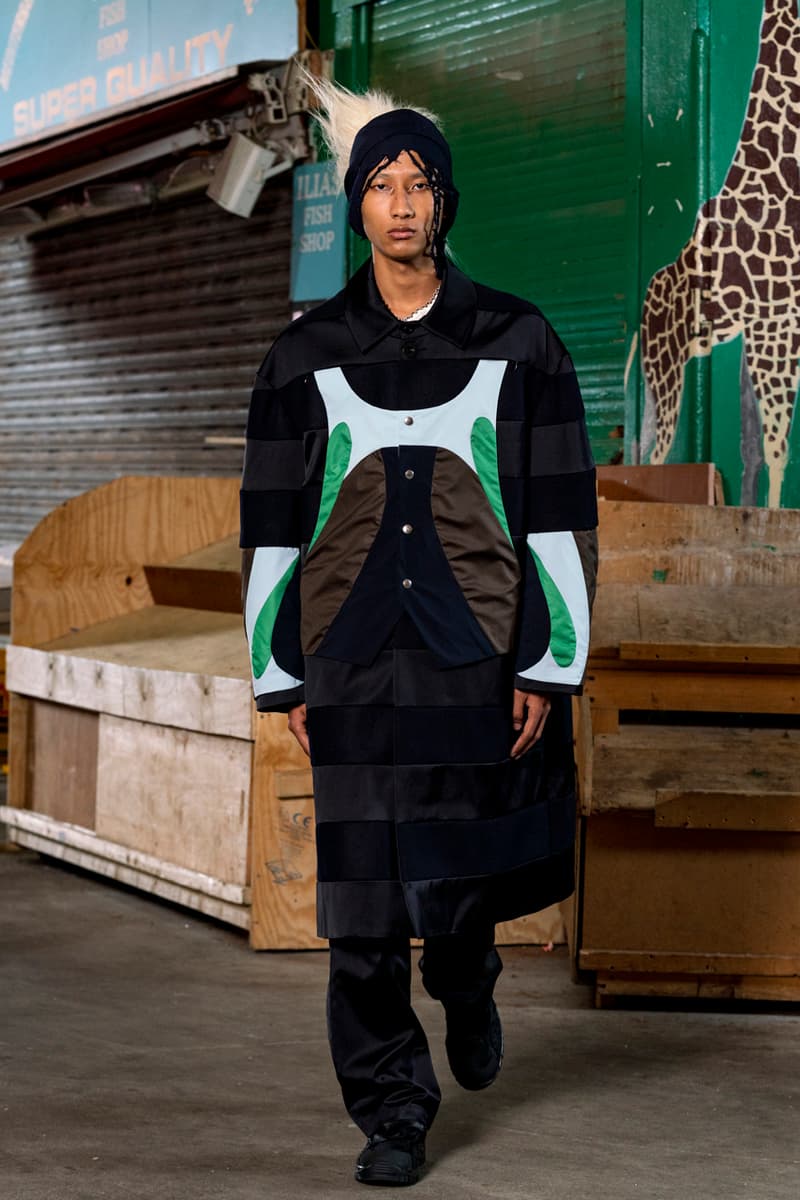 31 of 31
If Spring/Summer 2022 is anything to go by, Kiko Kostadinov has found his footing. This season, the designer takes what he learned from FW21 (which showcased a more laidback than ever Kostadinov) and elevates this to reflect a new era of his work, steering away from bold and sport-indebted looks and entering a world of relaxed tailoring and sportswear-inspired looks that work in a multitude of situations, which overall, prove that Kostadinov is having fun.
SS22 plays out various narratives, notably sportswear, grunge, and a 'new modern' interpretation of formalwear. For example, a block-striped red and gray sweater isn't just baggy, and its sleeves are exaggeratedly long that even '90s grunge kids would find this daring, but its neckline is super-scooped which, in turn, subverts traditions and brings this piece into a contemporary realm of the modern man. The same can be said for some of the outerwear looks, notably a purple funnel neck coat that's more a tunic if anything, or the varsity blazer-turned-overcoat that's fitted with a satin purple panel that's reminiscent of workwear gilets or waistcoats — here, Kostadinov is once again switching up the traditional narrative, blurring lines between sportswear and formalwear, as well as what's expected from these antiquated worlds.
Continuing these themes are pieces such as the brown nylon tracksuit that's styled with a teal lace waistcoat, the white lace blazer that features brown snap-button patches, or the silky black ensemble that reminds us more of pajamas than a formal two-piece. Of course, all of the looks are paired with SS22 footwear, which ranges from Kiko Kostadinov's in-line pairs such as the divisive black-and-yellow lace-ups, to new pairs of ASICS sneakers which could be part of the designer's ongoing non-collaborative work with the sportswear brand.
As you can tell, Kiko Kostadinov's SS22 collection is arguably one of his strongest to date. To understand more about the process, HYPEBEAST caught up with Kostadinov to discuss the collection in detail.
HYPEBEAST: For most designers, SS22 is — somewhat — their first post-pandemic collection to be debuted. Would you say this is the same for you, and how did you approach this collection?
Kiko Kostadinov: Same approach, questioning why I'm doing this, who will wear it, is it gonna be good enough, can I stand behind it? Possibly, the last three seasons have been the most personal due to the time allowance most of us have now. Using this time to look back and gather ideas from unusual memories [are] later composed into a final concept, and ultimately, garments and objects.
From the start of the pandemic to today, how has your mindset and approach to producing runway shows and collections changed?
I don't think too much about the pandemic and we all try to operate as normal, this way we can be more sane and keep on pushing. Runway shows are way easier but I'm happy to not have the extra pressure and unnecessary circus around them.
For SS22, there are familiar Kiko design cues but they appear less overt — the way cut-outs and panels are applied for example — is this Kiko growing up and becoming more refined than ever before, or have you found your perfect balance?
I tried to reinforce some ideas from last season, which was a challenge as I like starting from scratch every six months. The references I had in mind were very visual and colorful, so there was the constant restriction of not falling into a very bold, sporty collection.
Once again, there is a combination of tradition and modernity within your design approach. How have you elevated this, or accentuated it, this season?
Some of my earlier collections were super focused and [worked] with single ideas, which then allows for others to pigeonhole the work very easily. I feel like I'm constantly fighting with that, and by bringing multiple layers of references, [it] keeps me in peace. I struggle with very referential subjects.
What story does Kiko Kostadinov SS22 tell?
I feel there are several stories interlinked into one bigger idea. The story of a person [who] wanted to leave a country or a town for a better life or self-expression. Followed by the idea of fitting in, changing [your] personality to suit the location you have to settle in. Or perhaps, even changing your personality so much that becomes unfit to return to the original starting point, creating an in-between feeling.
You can find the full Kiko Kostadinov SS22 collection in the gallery above, and expect to see more from this collection in real life in the coming months. A virtual tour of SS22 can also be viewed online now.
In case you missed it, check out the eclectic Off-White™ Fall 2021 Ready-to-Wear collection.