Snoop Dogg, Dr. Dre and Swizz Beatz's Sons To Star in 'Charge It To The Game' Film
Curtis Young will compose the film's score alongside Nasir Dean.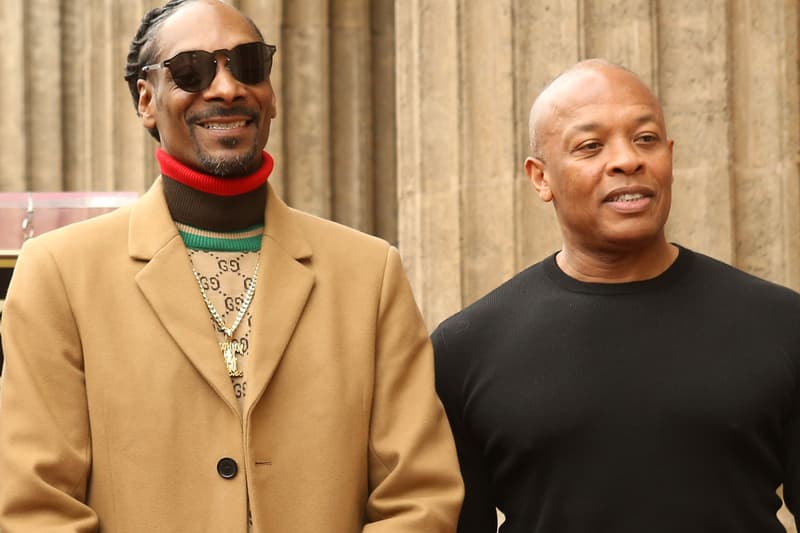 Snoop Dogg's son Julian Broadus and Dr. Dre's son Curtis Young will star alongside Swizz Beatz's son Nasir Dean in the upcoming coming-of-age movie Charge It To The Game.
One month following the announcement of Dean's starring role in the film, TMZ reports that Young and Broadus are also slated to make their acting debuts in the forthcoming project. In the movie, which follows four best friends as they navigate the trials and errors of their adolescence, Young will play Kong, one of the friend's older brothers, Broadus will be featured as Kong's younger brother and Dean will take the role of Preach, one of the four friends.
"This is my first movie and I wanted to get into acting… I always loved the art," Young told TMZ. "It's just an art form I've always loved. I'm playing a role, Kong, which is a gentleman named Hardtime, it's Julian Broadus, [Snoop Dogg's] son, I'm playing his older brother. I've been reading the script, just preparing, getting motivated, behind it and getting engaged with it."
On top of his acting duties, Young is also in charge of composing an original score for the film alongside Dean.
"I was asked and I'm honored to score the film and I believe they just yesterday announced that note," he added. "Swizz Beatz's son is gonna be scoring it with me, so I'm just honored to have this opportunity."
A release date for the film has not yet been disclosed.
In another movie update, Bill Murray has reportedly joined the cast of Wes Anderson's next film.