Collin Morikawa Claims Second Major Win at the Open Championship
Five PGA Tour wins and two majors at the age of 24.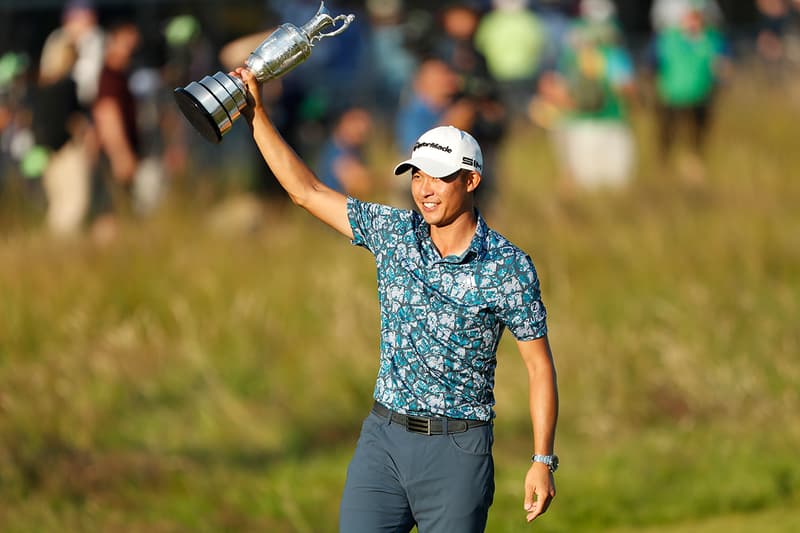 Collin Morikawa has won The Open on his first attempt on Sunday, July 18. Last year, Collin won the P.G.A. Championship, also on his initial try, at T.P.C. Harding Park in San Francisco to claim his first major.
Morikawa is the first player in men's golf to win two separate major championships in his first appearance at them. Alongside not having too much background on playing links courses, Collin arrived at Royal St. George's a week before to figure out his strategy. Firstly, the pro chose to swap out his seven-, eight- and nine-irons before the start of the tournament. Also, on Wednesday, the day before the tournament began, he planned to go back to a conventional putting grip for long-range putts to get more control. Though he ranks near the bottom of the PGA Tour's putting statistics this season, this strategy helped his putting under pressure, particularly on Sunday.
Morikawa split the lead at the fourth hole and got a hold of the lead for the first time in the championship on the par-five seventh, hitting a birdie putt following Louis Oosthuizen's poorly struck approach shot into the sand then another bad shot into another bunker across the green. Oosthuizen ended that hole with a bogey six.
Morikawa finished his latest major by putting together par on the last four holes, with a bit of drama at 15, where he struck his approach shot into the fescue. He was able to recover and chip within 10 feet and then sank the putt. Collin Morikawa shot a 15-under-par total of 265 after and was given a round of applause from the gallery on the 18th hole.
In the past 11 months (due to the coronavirus pandemic), there have been seven major championships, a Players Championship, and two World Golf Championship events. Morikawa won three of those the PGA, The Open, and a WGC event boosting his PGA Tour total to five in just over two years.
For more sports news, a Ugandan weightlifter has gone missing after traveling to Tokyo Olympics.