The HYPEBEAST Team Was Given Free Rein to Configure a Toyota of Their Choice
Three editors, three needs, three different cars.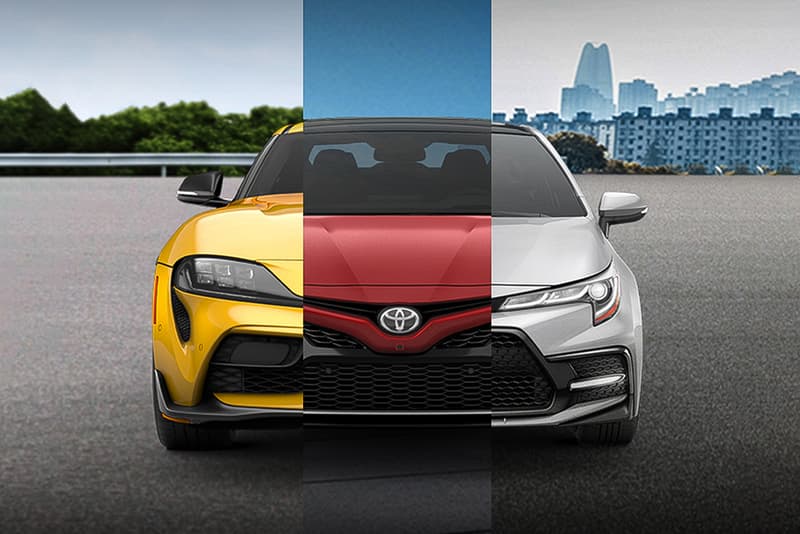 Everyone seemingly has their own wants and needs in life, and with cars it's no different. Some need a utility vehicle with every practicality and usability, while others look for escape and the joy of driving. With a plethora of choices out on the market and emerging technologies, refinements, advancements, etc. in the automotive industry, a car can literally fulfill the wants and needs of any motorist out there, regardless of what they're looking for.
The HYPEBEAST team is no different in this regard, so Toyota gave us the challenge of configuring our very own Toyota vehicle. The ask was the create something that suits our lifestyles, with options and choices that reflect what we look for in the ideal car. From the compact and city-perfect Corolla, the legendary Supra sports coupe, and the dynamic road tripper Camry, each HYPEBEAST staff built a Toyota we would happily call our own, and why.
1 of 2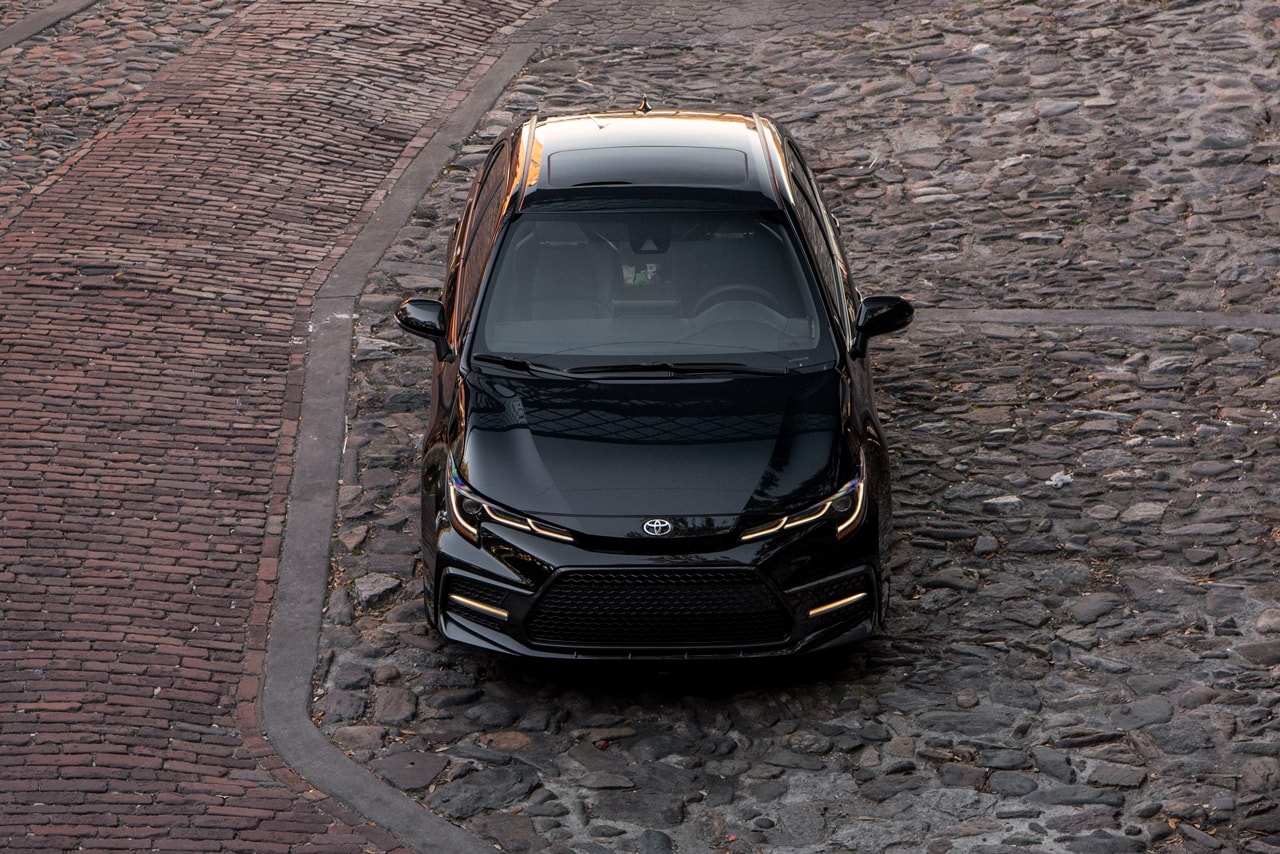 2 of 2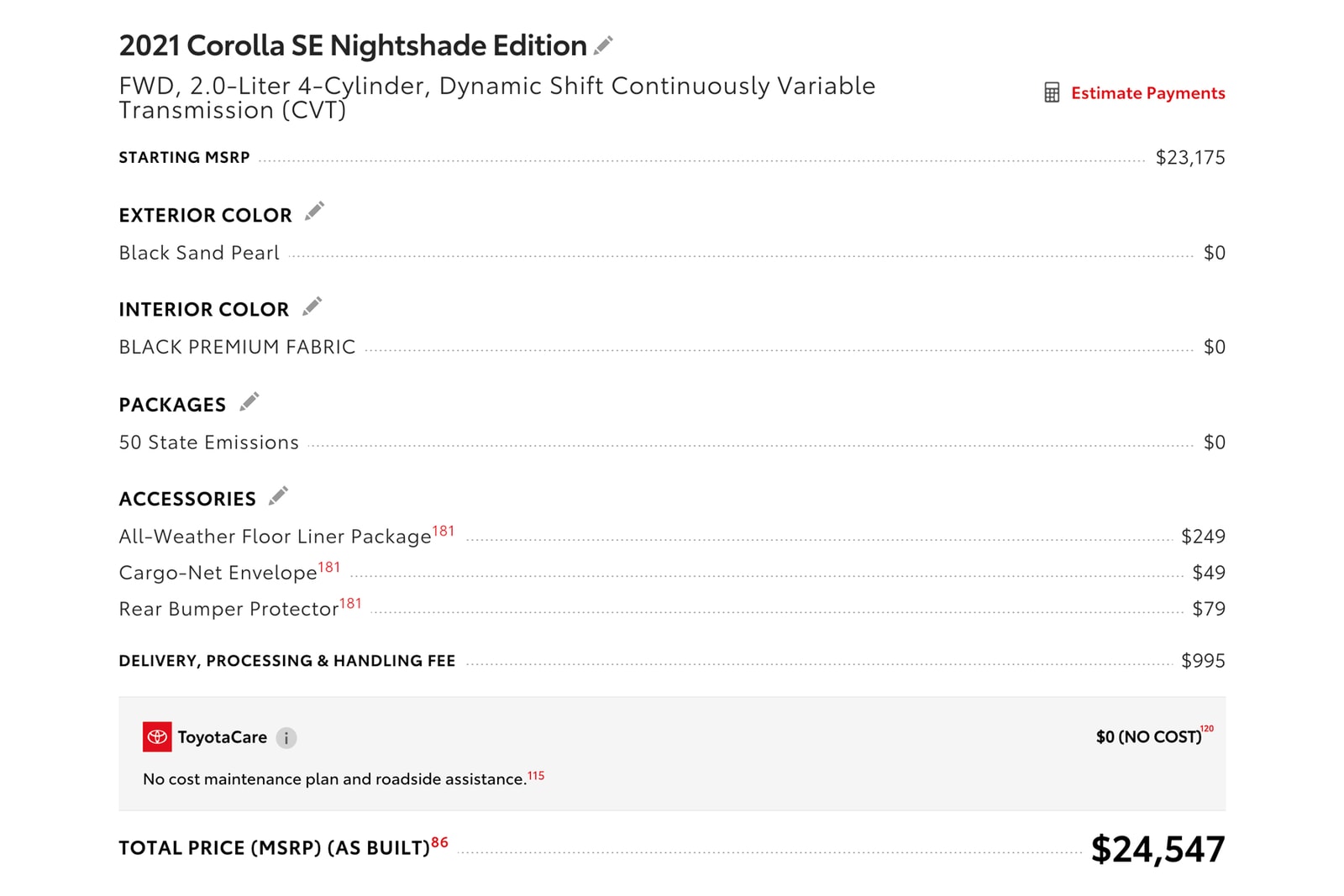 Kirsten Chen – Associate Creative Editor
Model: 2021 Corolla SE Nightshade Edition
As a new driver, I'm seeking an extremely reliable car with a design that's naturally appealing but not overstated. I was drawn to the Toyota Corolla SE Nightshade Edition for its simplicity, both in design and in its functionality. This Corolla includes the standard safety features like Lane Departure Warning and Dynamic Radar Cruise Control, which relieves my stress on longer drives. Sitting low to the ground, the Toyota Corolla SE Nightshade Edition has a sportier feel than other models and is sexier than the stereotypical perception of a Corolla.
Inspired by the black-out details of the Corolla SE Nightshade Edition, I customized the exterior in a Black Sand Pearl color and the interior in a Black Premium fabric. Since this model is the sport version, it features Sport front seats, a sport mesh black front grille and exterior trim accents. I love the black-out 18-inch alloy wheels on the Nightshade Edition because it brings all the details of this model together. Since the style aficionado in me wants everything to match, I'm really pleased by the coordinating black mirror caps, door handles and bumper.
While the Corolla SE Nightshade Edition doesn't offer any packages, there's a multitude of different accessories that can be added onto the car. I wanted to pick accessories for the interior and exterior that were streamlined for the daily activities that I'd take the Corolla on. I selected the All-Weather Floor Liner Package, which offers durable protection that won't skid while you drive, and a Cargo-Net Envelope, which keeps my trunk essentials organized and easily accessible. I also added a Rear Bumper Protector that's custom fit to the car and fits seamlessly with the rest of the Nightshade Edition's styling.
1 of 2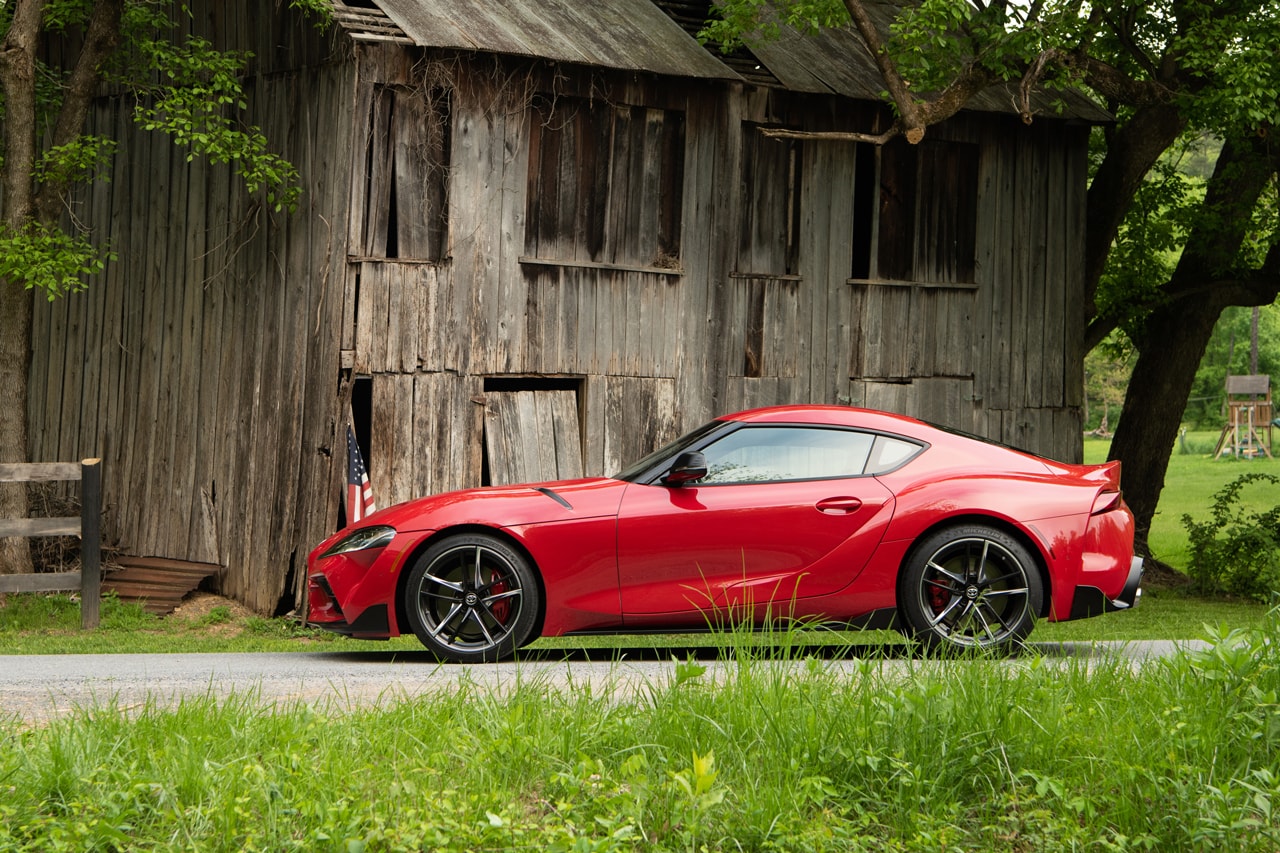 2 of 2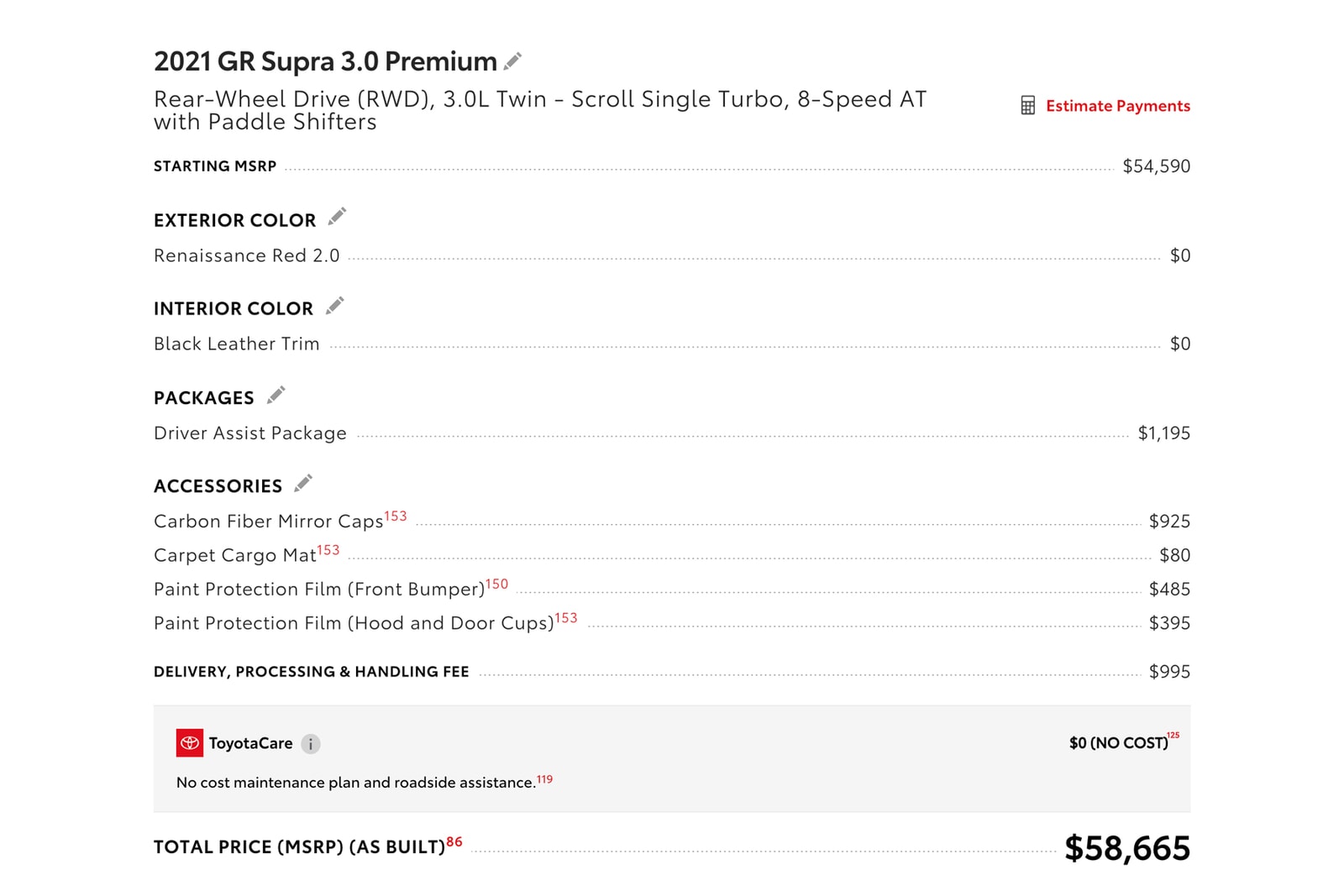 Eddie Eng – Editorial Project Manager
Model: 2021 GR Supra 3.0 Premium
For me, cars are more of a stress relief and a hobby than a functional and practical tool, so naturally I gravitate towards a Toyota GR Supra. When the Supra was first announced, I knew it had exceptionally large shoes to fill from the last A80 generation, but the latest A90 does not disappoint – its highly robust 3.0L twin-scroll turbo is aggressive and fun, but not scary at the least to stretch its legs on on-ramps, or push it to its limits on the racetrack. Fuel efficiency as well – 22 city/30 highway – is a huge bonus.
Color-wise, I went with Renaissance Red. When I first got introduced to the previous generation's Supra, it was in the car's immaculate Super Red color and to me, that's the color palette that I think really speaks to me when I think of the Supra name. Plus it's more vivid and eye-catching than silver and grey, hides micro scratches a bit better than black, and is one step under "look at me!" yellow. Carbon Fiber mirror caps also contrast really well against the Red, so I added those in too.
As for options, the Driver Assist package – radar-guided cruise control and Blind Side Monitors – transforms the GR Supra into the optimal grand tourer, so that was a must-have for me. I also threw in clear bra protection on the bumper as well as hood and mirror caps to protect the front end on those long road trips, and lastly a cargo mat in the back seals the deal for carrying any sensitive camera equipment if I find an interesting location to pull over and snap some shots.
1 of 2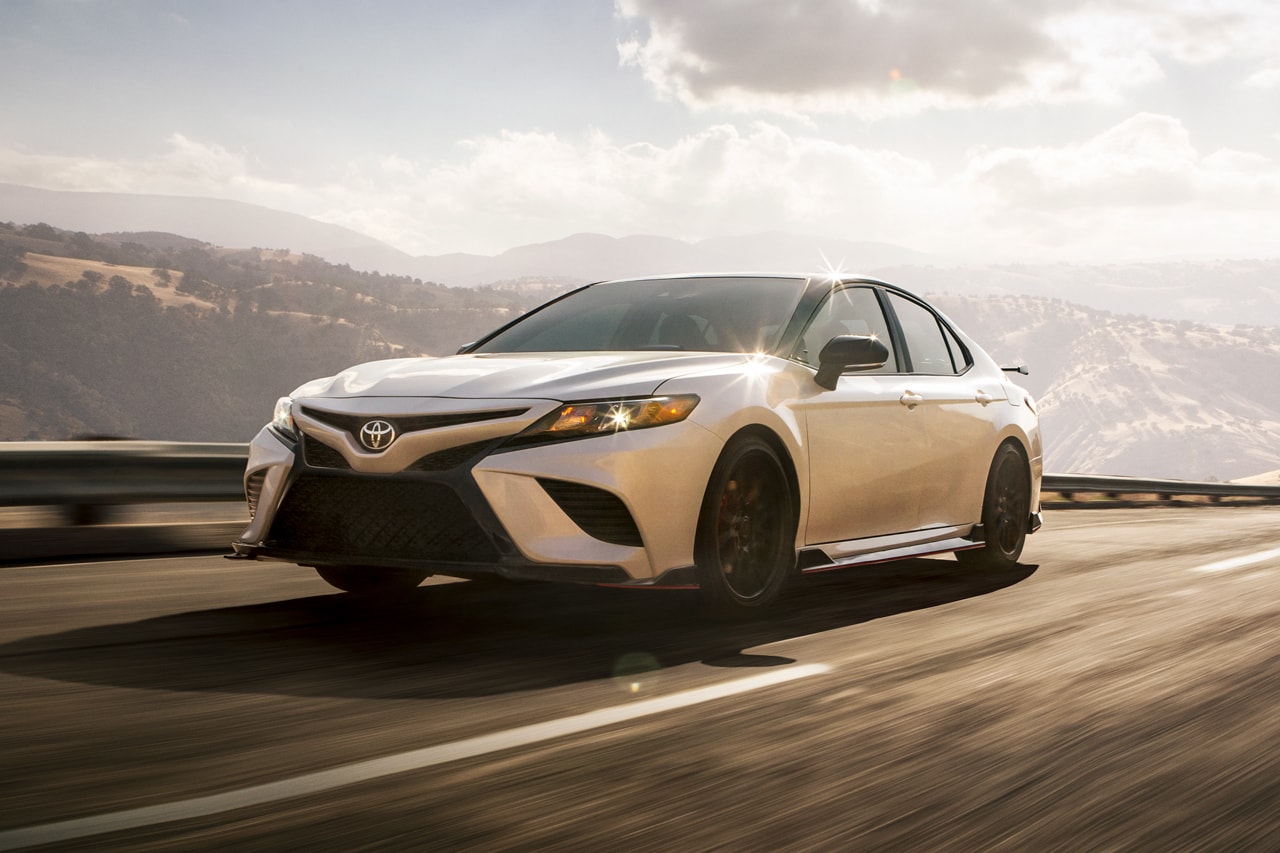 2 of 2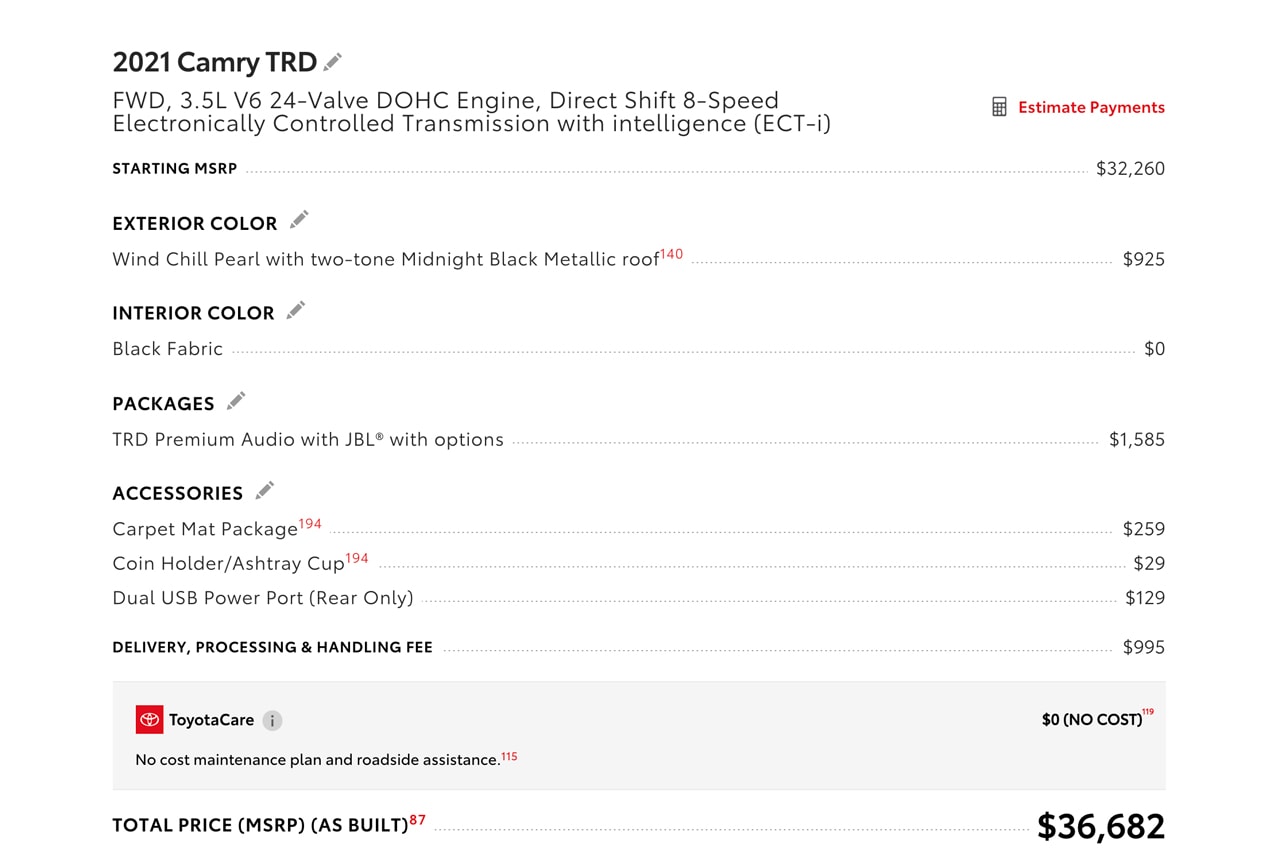 Lily Chen – HYPEBAE Managing Editor
Model: 2021 Camry TRD
The Toyota Camry is a special car, holding weight in the memories throughout my childhood. Memory is susceptible to bias and in its familiarity, the Camry was the sure pick. But the vehicle in my memory is a pale comparison to the new and upgraded TRD with 19-inch alloy wheels, 3.5L V6 and dual-tip exhaust. Plus the two-toned roof, 10-inch display and premium JBL system with subwoofer, all available on the TRD, I almost bemoan the simplicity of cars of yesteryears. Almost.
My choice in the "Wind Chill Pearl" was a purely nostalgic one, a similar shade my Grandpa's Camry had. In a color line-up that included your standard monochromatic black or sporty red, the white is a quieter cousin, equaled by a humility associated with the quietly notorious reputation of America's best selling passenger car.
Additions to the car include the carpet mat package to match the chic, black fabric interior, and protect against an errant food crumb. Courtesy — and Gen Z — expect me to have phone charging access in the rear as well, and lastly, the coin holder/ashtray cup is nothing more than the singular, most convenient place to store items I don't wish to rummage for. Another bias on my end considering the Camry isn't lacking in storage space, but reflex always draws my hand there. For those who remember when quarters were widely used to park, the Camry maintains a steady balance between nostalgia and modernity, with both tangible features and digital capabilities.