McLaren's 765LT Spider Premieres As the Manufacturer's Most Powerful Convertible Supercar
Employing the formula of its coupe counterpart with a 755-horsepower drivetrain.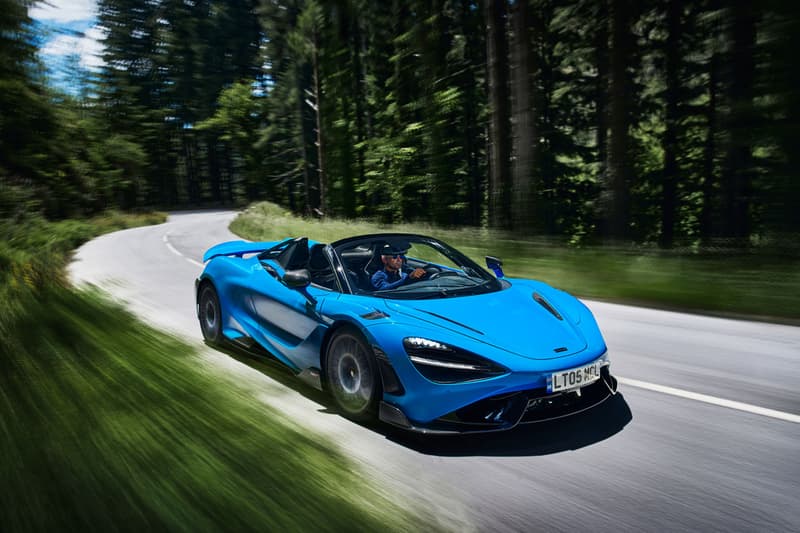 1 of 7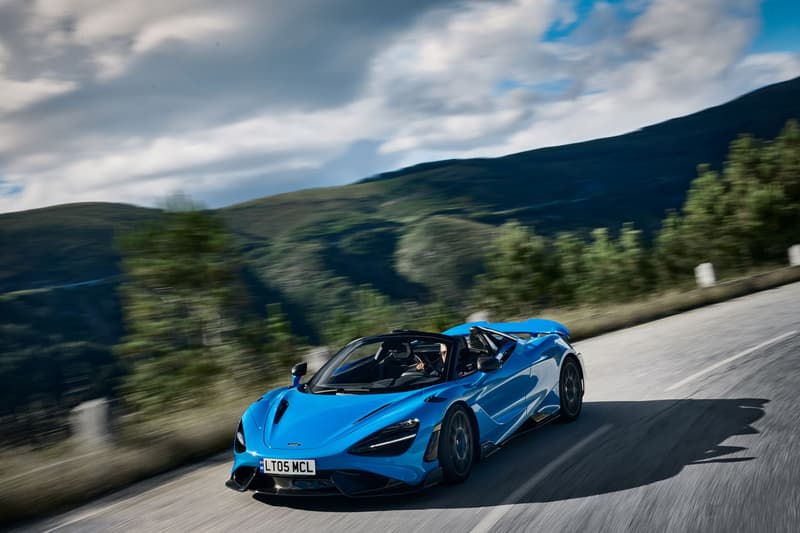 2 of 7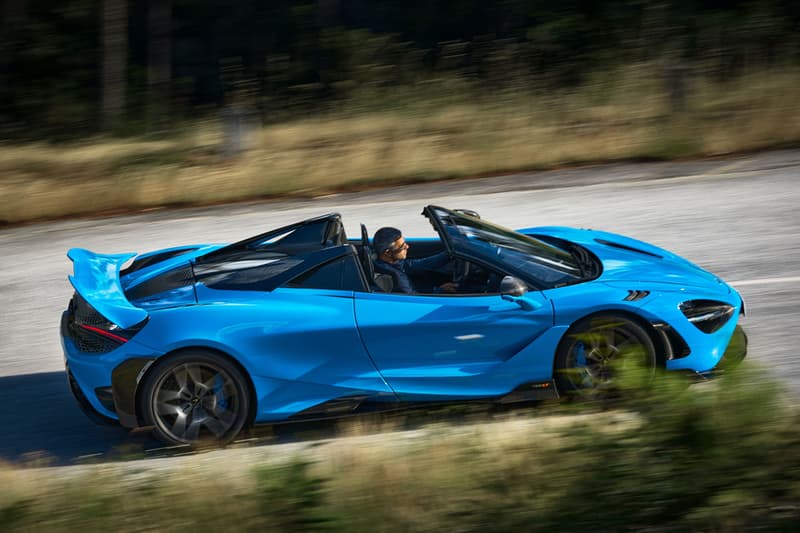 3 of 7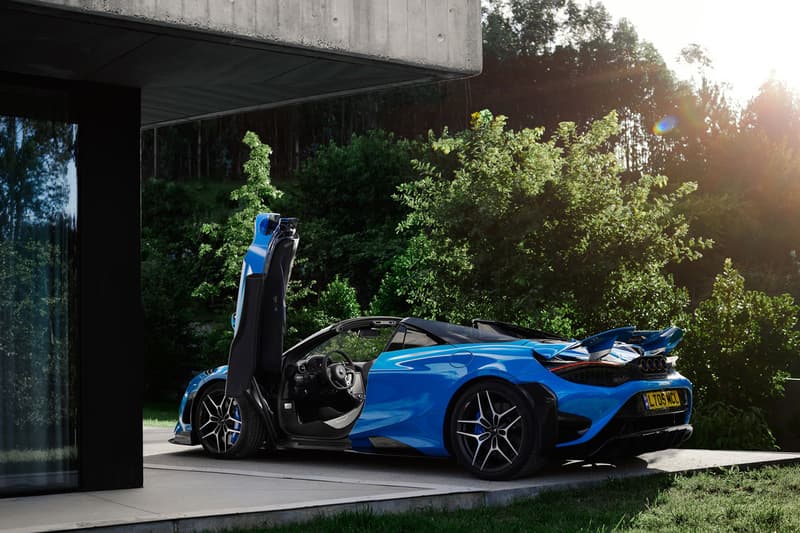 4 of 7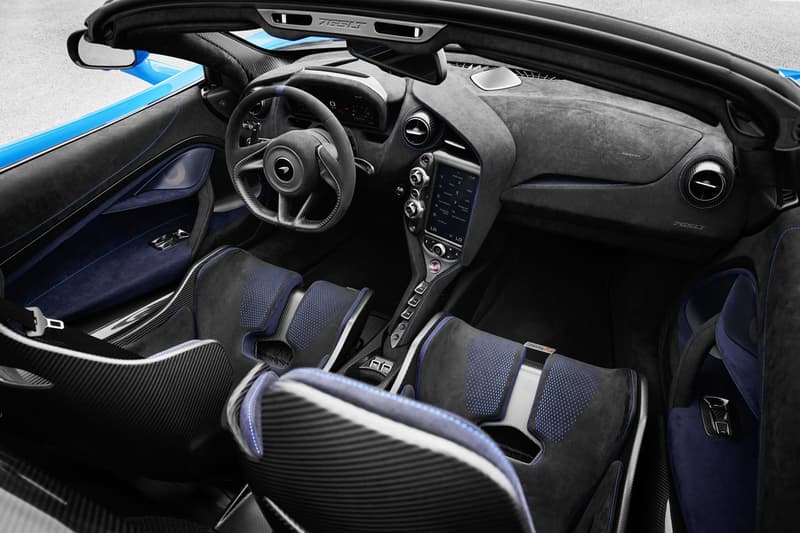 5 of 7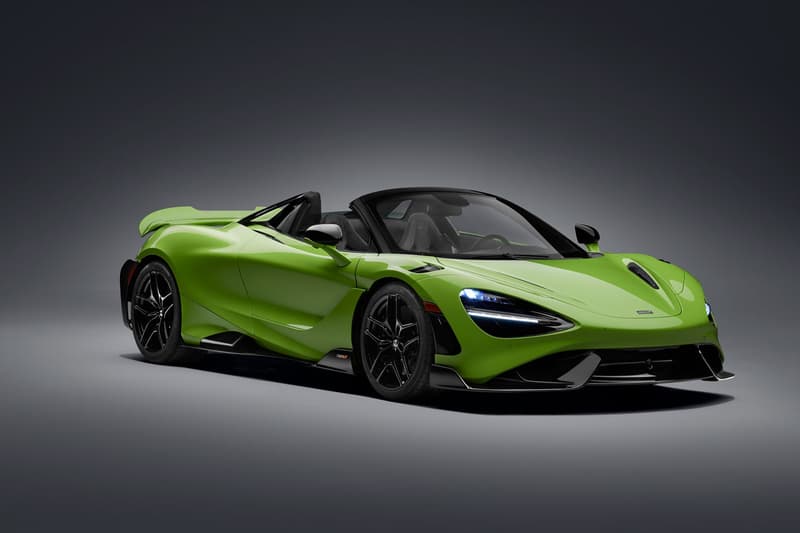 6 of 7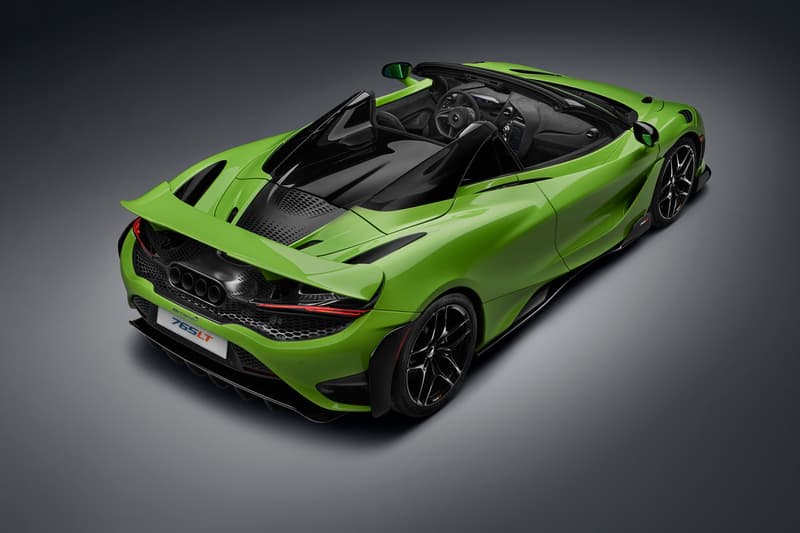 7 of 7
Following last year's release of the hardcore 765LT supercar, McLaren on Tuesday unveiled a drop-top edition of the Spider, mimicking the formula of its lightning-fast coupe counterpart with a 755-horsepower drivetrain.
Powering the vehicle is the same 4.0 liter twin-turbocharged V-8 fitted inside the 720S; however, the 765LT engine expels 755 horsepower, a 45 point increase to the 720S edition. Additionally, torque peaks at 590 lb-ft and the car's seven-speed dial-clutch transmission offers a 15 percent faster acceleration.
With its speed-inducing modifications, the 765LT Spider can reach 60 mph in 2.7 seconds and 124 mph in 7.2 seconds, while also clocking in a quarter-mile time of 10 seconds and a top speed of 205 mph. Those figures are fractionally lower than the coupe's performance numbers, as the 765LT Spider weighs 3,060 pounds, approximately 108 pounds heavier than the coupe, due to its convertible mechanism.
The 765LT measures longer than the 720S with an extended front splitter that adds 57 millimeters to the Long Tail models' overall length. The body of the vehicle is equipped with an aerodynamic package that includes the aforementioned front splitter, update side skirts, a rear diffuser and an expansive rear wing, which allows the car to achieve 25 percent more downforce in comparison to the 720S Spider.
The retractable hard-top roof mimics the same construction as that on the 720S, so the 765LT Spider effectively acts as a coupe when the roof is up. The one-piece carbon fiber top can lower or raise in 11 seconds at speeds up to 31 mph.
765 editions of the 765LT Spider will be available globally for customers order, though 2021 production capacity has already been filled. Pricing begins at $382,500 USD.
In other automotive news, this one-of-10 Ferrari F60 America could go for $4.5 million USD at auction.