UPDATE: DaBaby Lambasted for Homophobic and Discriminatory Comments During Live Performance
The rapper made the comments during his Rolling Loud set.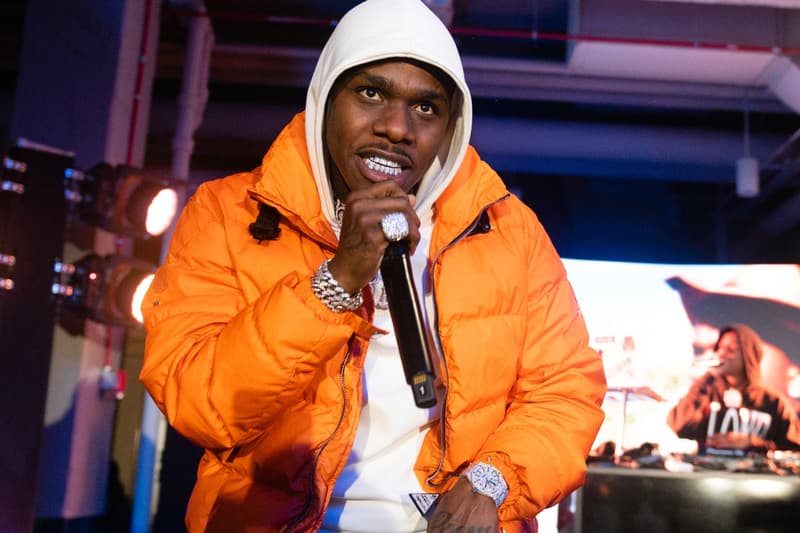 UPDATE (7/28/21):
DaBaby took to Twitter to address his comments after a number of celebrities, including "Levitating" collaborator Dua Lipa, denounced his claims on social media and BoohooMan, with which the rapper has a clothing line, announced that it would no longer be working with him. "Anybody who done ever been effected by AIDS/HIV y'all got the right to be upset, what I said was insensitive even though I have no intentions on offending anybody," DaBaby wrote. "So my apologies. But the LGBT community… I ain't trippin on y'all, do you. y'all business is y'all business."
---
ORIGINAL STORY (7/27/21):
The rapper DaBaby has come under fire for a slew of homophobic comments that discriminate against gay people and people living with HIV, made to a live audience during one of his performances.
During his set at Rolling Loud festival in Miami, DaBaby asked his audience to "put your cell phone light up," but went on to pointedly exclude those who have HIV or are gay. He continued to make a series false, factually incorrect, and highly discriminatory claims against people with HIV.
Following his outburst, while the likes of TI have defended DaBaby (and, while defending him, making pointed references to the musician Lil Nas X, who is gay), many others have condemned his words. As the BBC reports, Richard Angell, campaigns director at the Terence Higgins Trust said, "It's wrong for people living with HIV to be made to feel lesser or excluded because of their diagnosis — it should be unacceptable in the music industry and in society at large… Comments like DaBaby's perpetuate HIV-related stigma and discrimination, as well as spreading misinformation about HIV… You can now live a long, healthy life with HIV thanks to medical progress when you're diagnosed and accessing treatment."
The entertainer and reality star TS Madision is among those who have publically criticized the musician, writing on Twitter "You found so many reasons to show your nasty rhetoric…I honestly expected nothing different." 
Despite this, DaBaby has defended his comments on Instagram, and claims his words have been "twisted."