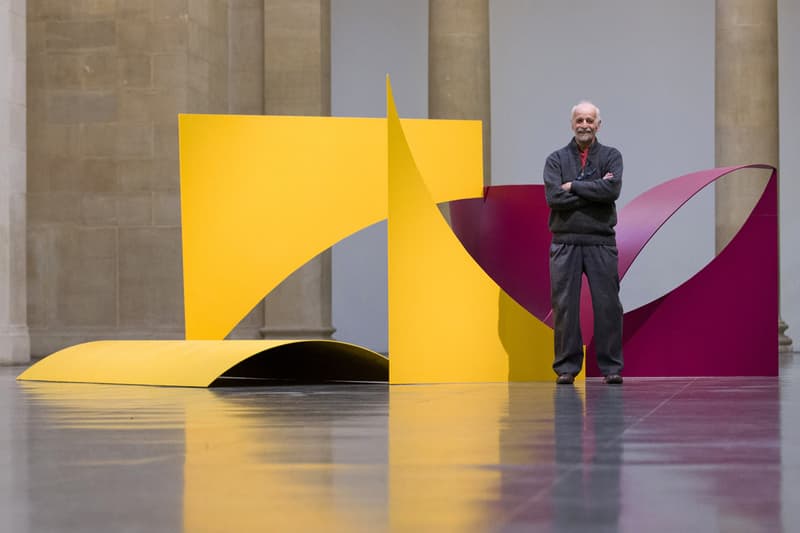 Legendary British Sculptor Phillip King Dead at 87
An artist who redefined the craft over the past half-century.
---
Phillip King, the Tunisian-born British sculptor has passed away at the age of 87, as reported by his gallery Thomas Dane.
King was an influential member of the 1960s British sculptural group, known as the "New Generation." Experimenting across a variety of color, material and form, the aim of King and his fellow sculptors was to rid the medium of its traditional connotations. King first fell in love with the craft on a visit to the Louvre in the '50s, where at the time, the public was allowed to touch the artworks on display. His sculptures carry that boyish fascination, such as Tra-La-La (1963), which uses brightly colored plastic that looks like it could have came out of a scene from Alice in Wonderland.
"We were blessed to have worked with Phillip in the last eight years of his life, during which time he re-taught us that art and sculpture-making should know no rules or limitations. His curiosity, joy, and sparkle were boundless and contagious, and we will miss him dearly," as stated by Thomas Dane.
Having been an educator for five years at the Royal Academy of Arts, King returned to artmaking — a practice he did with minimal support from assistants or the staff we think of today for such big name artists. One of his last works will be on display later this year in Rennes France.
Also in the news, the National Gallery of Australia will Repatriate 14 artworks back to India.