This Aero-Mad Rear Wing Has an Abarth 695 Esseesse Attached to It
Tune the "Spoiler ad Assetto Variabile" to 60°, put your foot down, and enjoy this angry hot hatch.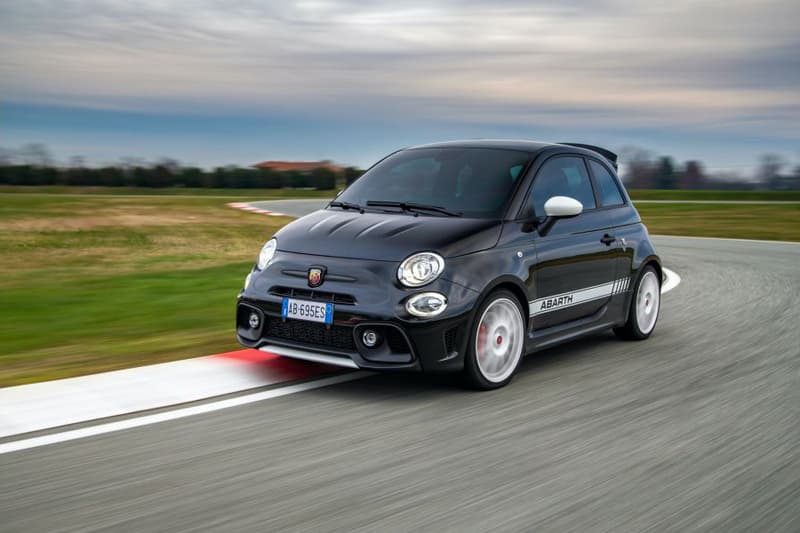 1 of 7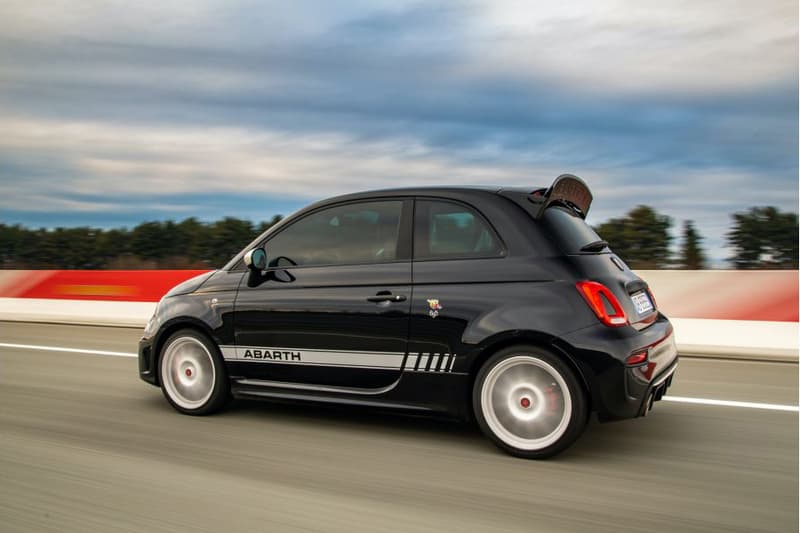 2 of 7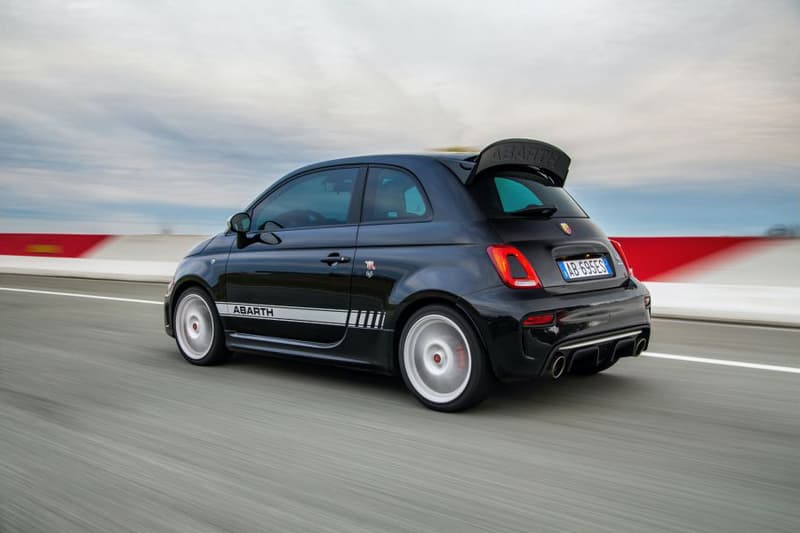 3 of 7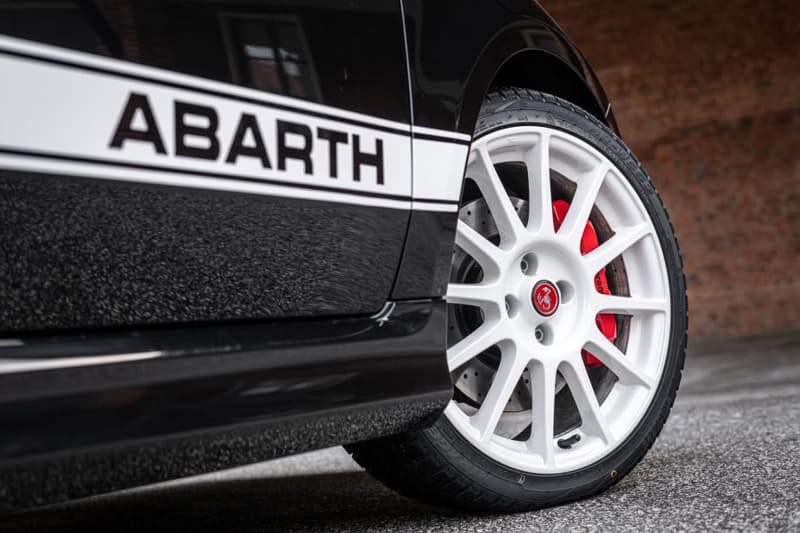 4 of 7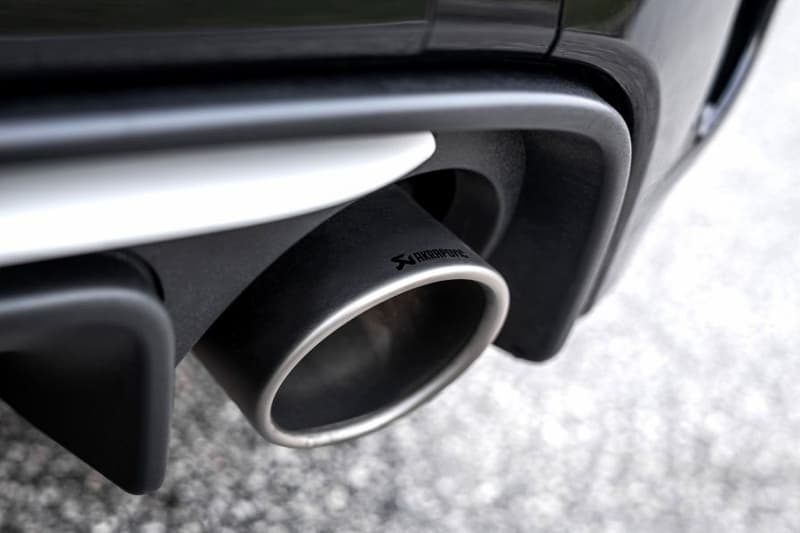 5 of 7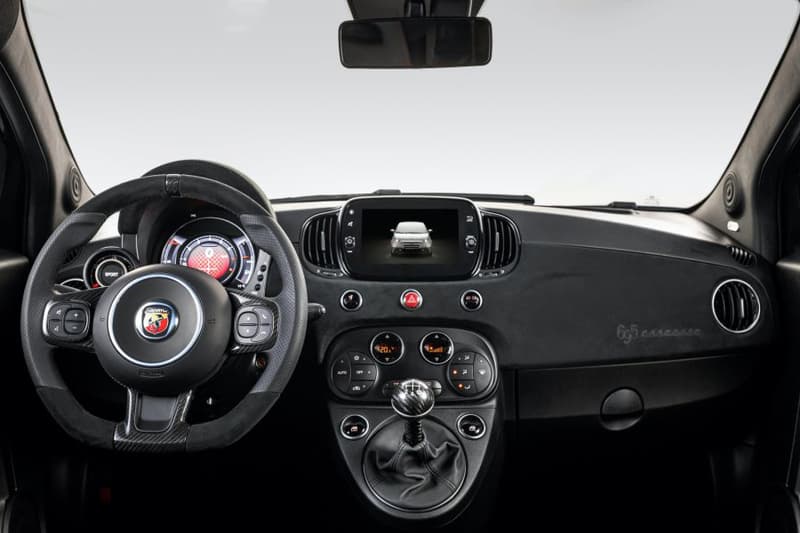 6 of 7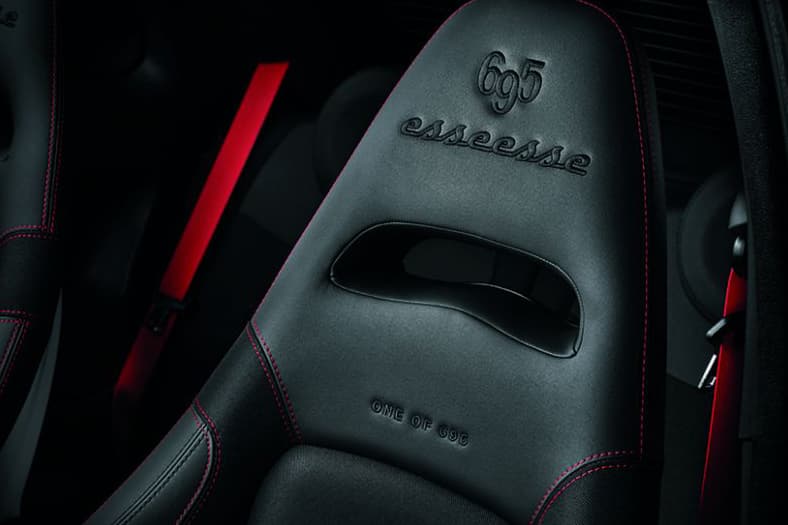 7 of 7
Hot hatchbacks are some of the most enjoyable cars to drive, and the Abarth-tuned Fiat 500 is perhaps one of the most joyous on the market. Now there's a new — and faster — one, dubbed the Abarth 695 Esseesse.
Powered by a 1.4 T-jet engine that's mated to a traditional manual gearbox (for added driving pleasure), the 695 Esseesse produces 180 HP and 250Nm of torque at 3,000rpm before storming onwards to 140 MPH. 0-62 MPH is achieved in 6.7 seconds, and while these figures may sound measly in comparison to the hot hatches from Audi, Mercedes-AMG, or Volkswagen, you have to remember that this is a much smaller car than its competitors — it's in a world of its own, and doesn't need a big engine to have fun.
Because of its size, the Abarth 695 Esseesse is much nippier than you think. It even has downforce-producing, angle-orientating aero parts to keep it grounded on the track. More specifically, Abarth has fitted this car with a new wing at the rear that's titled "Spoiler ad Assetto Variabile," which produces an aerodynamic load of up to 42kg while improving stability and responsiveness when set to its harshest angle of 60°.
It's also been given a diet, with the new dual-hunched aluminium bonnet saving 25 per cent of the weight that a normal steel hood would weigh. There's also an Akrapovič exhaust (which we expect sounds fantastic), but actually helps to reduce weight even more. In short, this model weighs 10kg less than the Abarth 595 Competizione, while going faster and handling better at the same time.
Limited to just 1,390 units (split between 695 in "Scorpion Black" and another 695 in "Campovolo Grey"), the 695 Esseesse comes as a hardtop only and is fitted with the Abarth body kit, white 17-inch alloy wheels with red centre caps, red Brembo brake callipers, a 695 logo on the side and 695 Esseesse badge on the rear.
Take a look at the Abarth 695 Esseesse above, and find out more about the car on Abarth's website.
For more hot hatches, check out the all-new Volkswagen Polo GTI.