Duffy Crafts $20,000 USD Silver and 9k Yellow Gold Frames
This one pair took three years to make.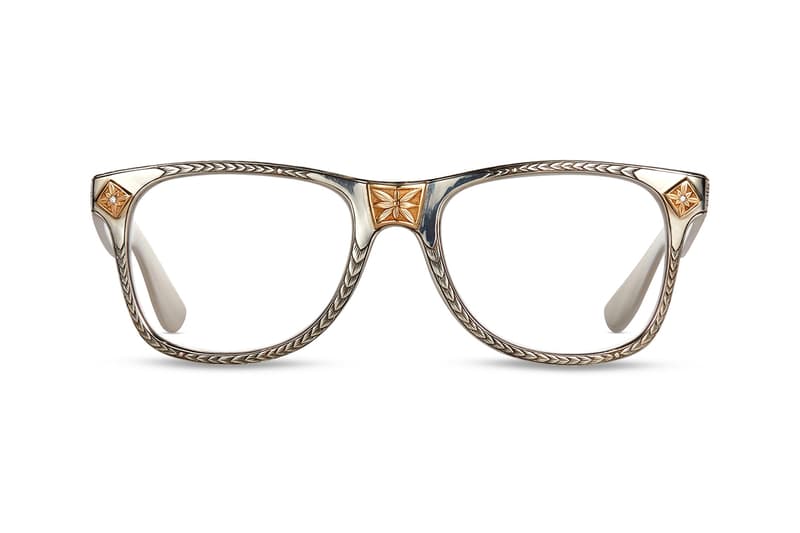 1 of 3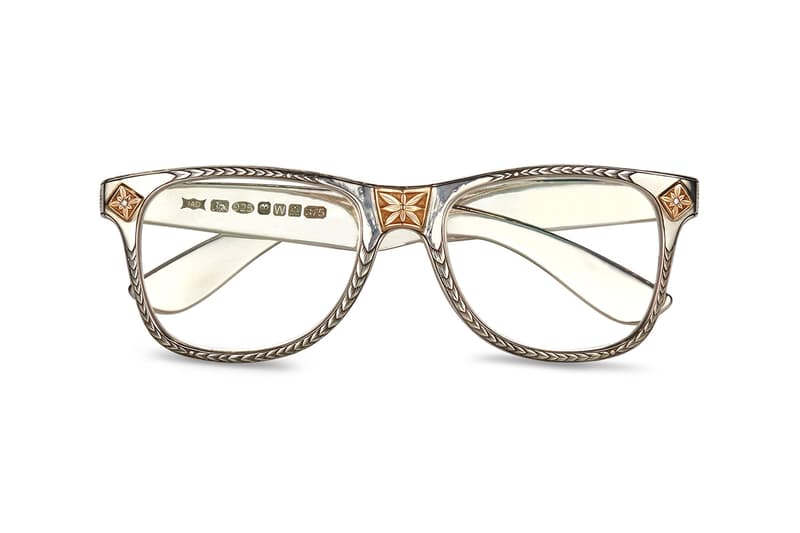 2 of 3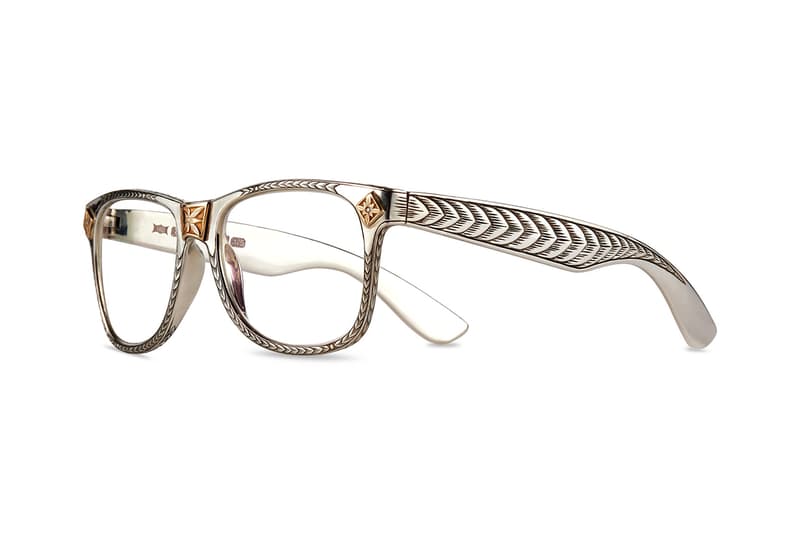 3 of 3
You don't need 20/20 vision to see that these handmade silver and 9k yellow gold glasses by Duffy are major. The London-based jeweler has been in the game for 18 years and is known for being at one with the designs he makes — everything has a natural feel to it, a personality if you will, and these glasses are no exception.
The handmade pair of glasses has taken Duffy three years to design and make from start to finish, and is one of the designer's most incredible pieces to date. Sure, he's made an 18ct white gold and diamond cuff that is truly show-stopping, but nothing comes close to the artisanal approach required to craft a pair of spectacles such as these.
Made entirely from silver and gold, these one-of-a-kind spectacles feature an engraved frame with intricate, traditional details all around, while on the bridge and either side of the frame, you'll find squares of 9k yellow gold that are also engraved. The detail continues down the arms, while on the inside of the right arm you'll notice all the necessary hallmarks that authenticate this pair of glasses and the materials used.
As you may expect, these glasses do not come cheap. Head over to Dover Street Market London's website to purchase the Duffy frames for £15,000 GBP (approx. $20,000 USD).
For jewelry that's a bit more accessible, check out the latest range from Alighieri.