Dave and Stormzy Team up for New Song "Clash"
Set to appear on Dave's forthcoming album 'We're All Alone In This Together.'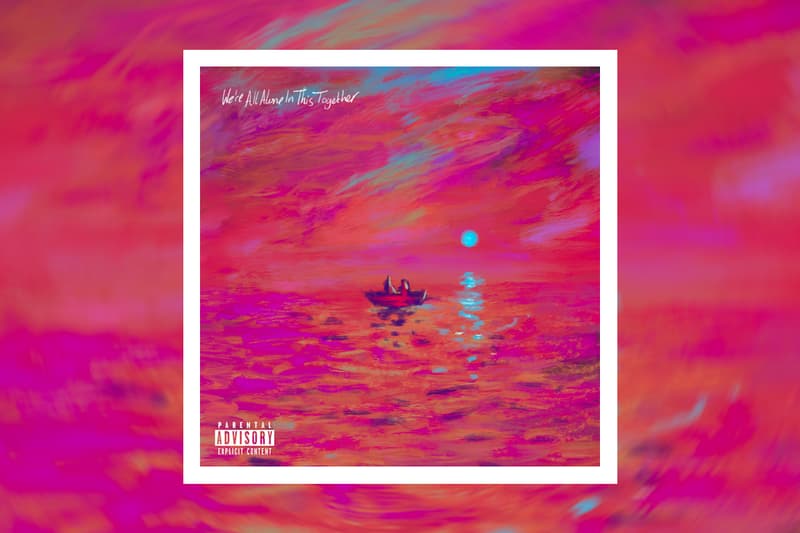 Dave has enlisted Stormzy for an appearance on his newest track, "Clash."
Produced by Kyle Evans and Luke Grieve, the new single marks Dave's third solo release of the year following "Titanium" and "Mercury," while this is Stormzy's third track appearance of 2021. "Clash" serves as the lead single of Dave's third studio album We're All Alone In This Together, which was announced just earlier this week.
We're All Alone In This Together follows the 23-year-old artist's Mercury Prize-winning record, Psychodrama. "I know in my head the album I'm creating… This is the most intricate and complex story from a kid who has just come off the back of all of this tension and perceived success in the general public, and an acting career, and this love of film, this main-character syndrome, delving back into where he is from and where his family is from. And that's not just in lyrics and content; that's in production, in sound, in features, in style, and using these things as a journey, a character development between love interests, the way we speak about the world," he told GQ, adding, "There is a magic to it! I feel like my first album was a concept, but this is canon. That's the way I'd put it. In this album, it's referencing itself; it is self-aware. My life inside of real life: what I do, my career, musically, acting-wise, my ambition – it's self-aware. When you hear who I am by track 12 versus who I was in track one, that journey, it feels like a journey of years, like, 'Yo, this person has been here, this has happened, that happens, I meet this person, the slang I use, the arrogance, the voice…' It is canon."
Stream Dave and Stormzy's "Clash" on Spotify and Apple Music.
In other music news, MF DOOM will finally have a street named after him in Long Beach, New York.