Comme Des Garçons Homme Plus SS22 Collection Showcases Florals in Full Bloom
Featuring an array of deconstructed and asymmetrical pieces.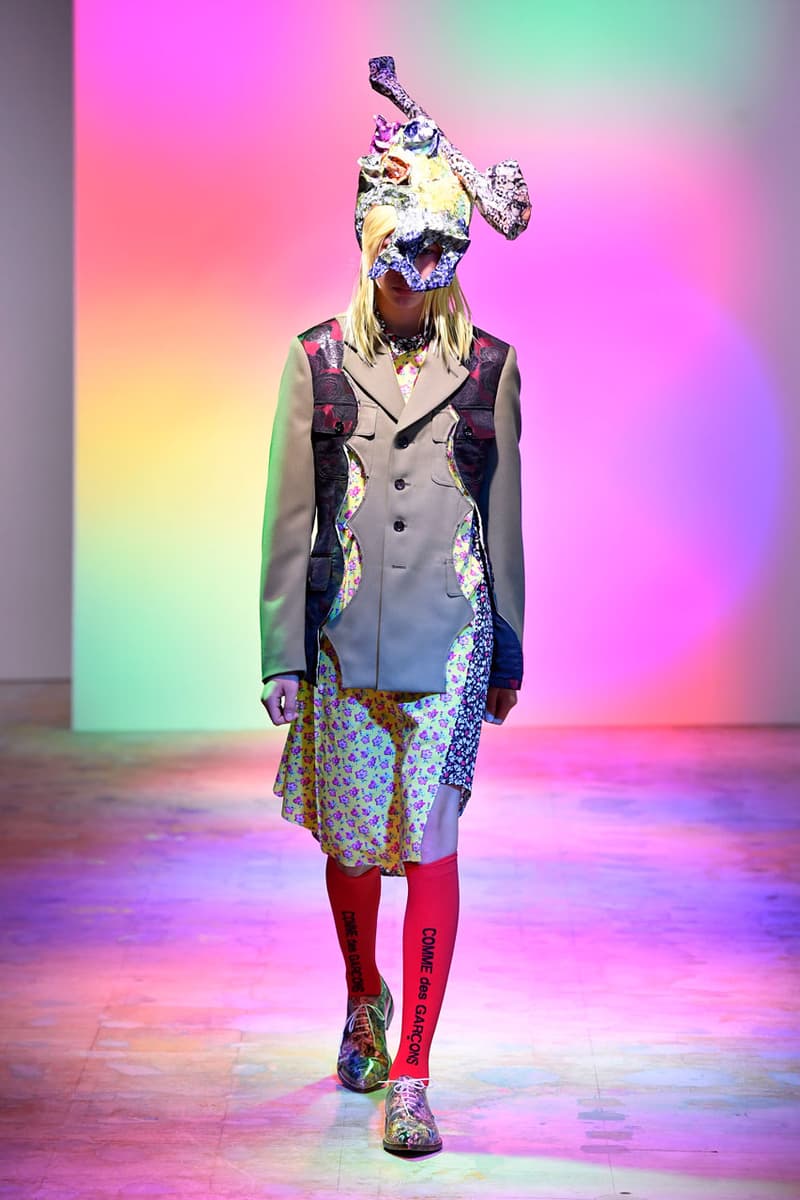 1 of 36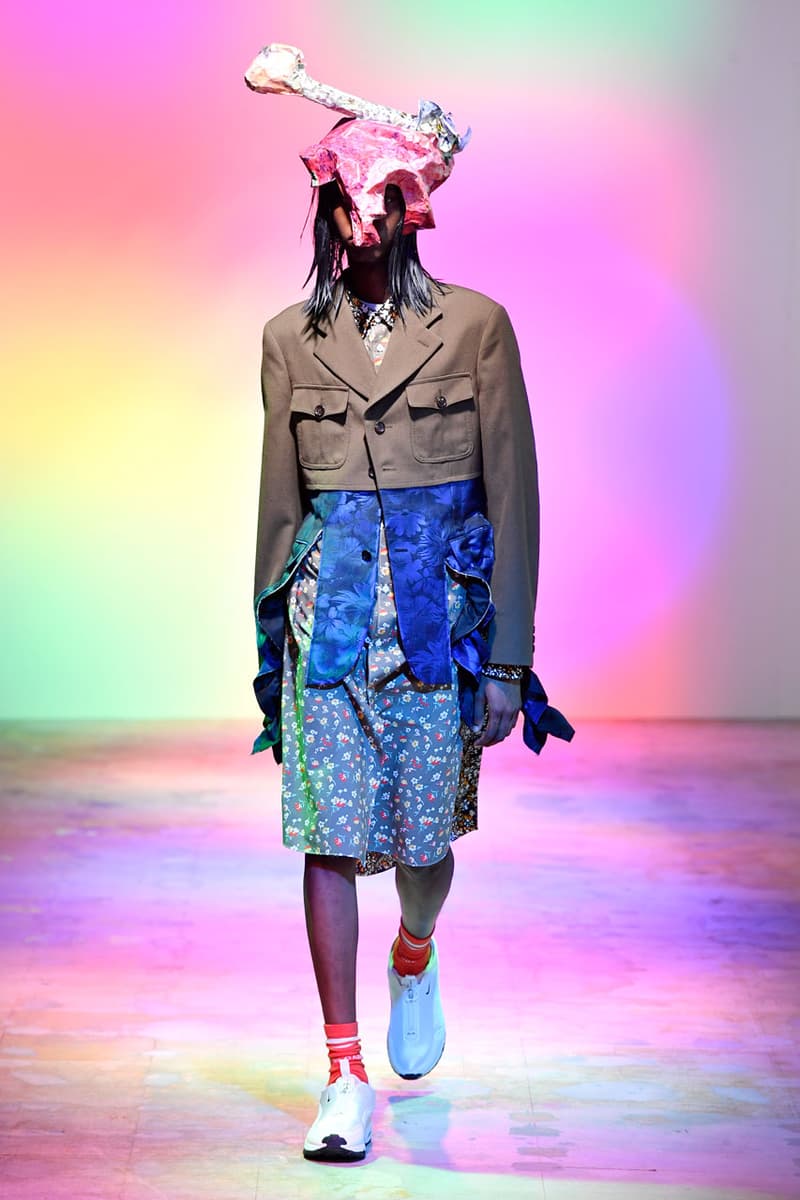 2 of 36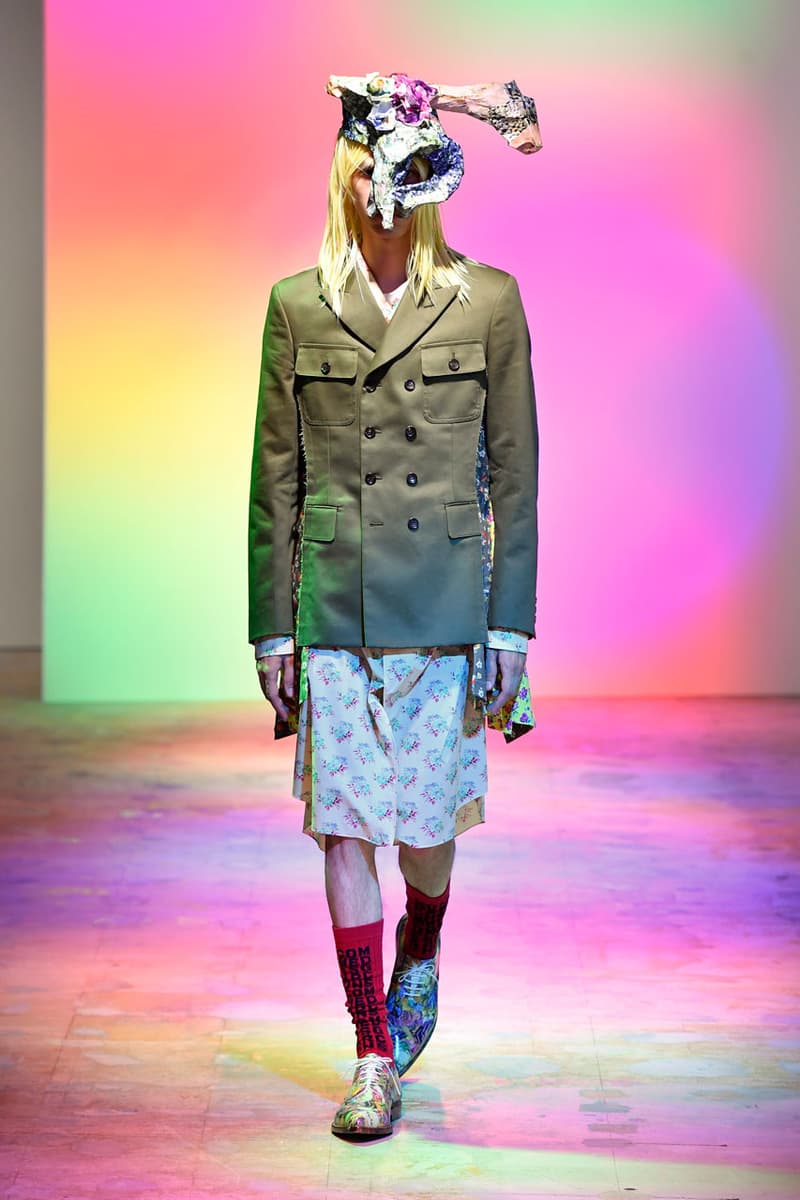 3 of 36
4 of 36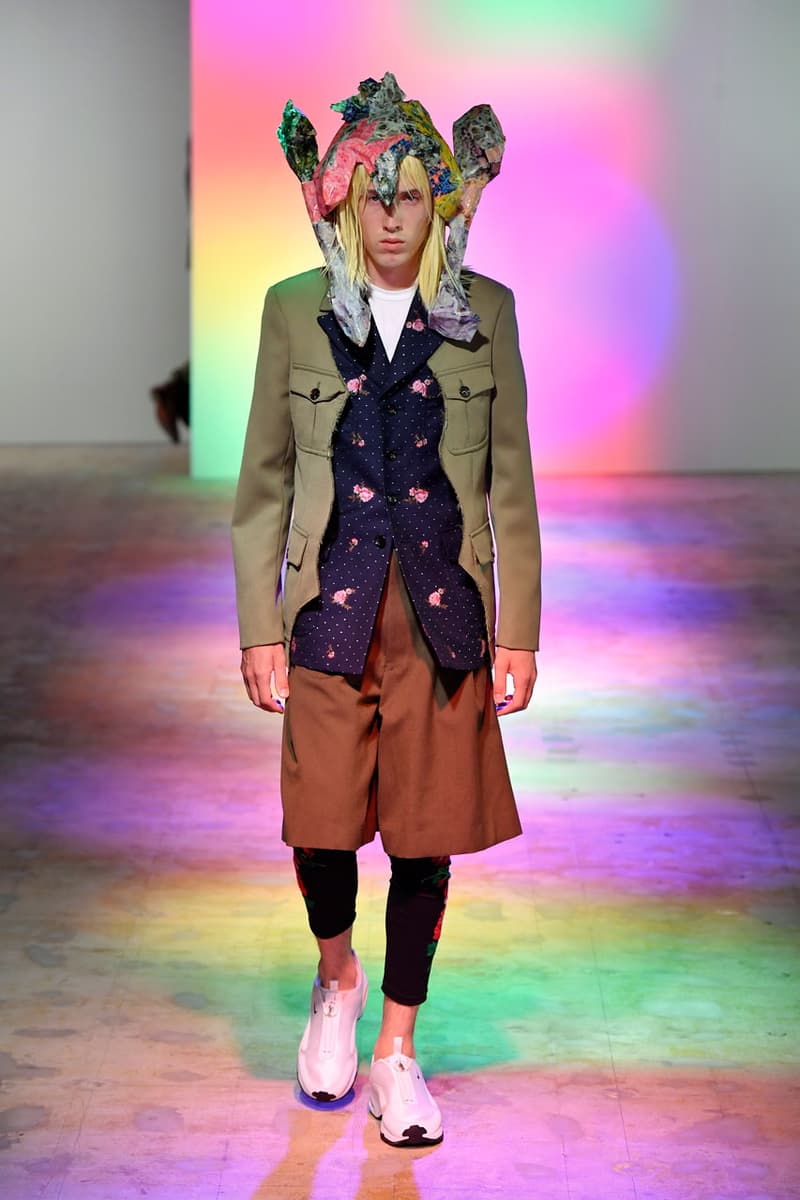 5 of 36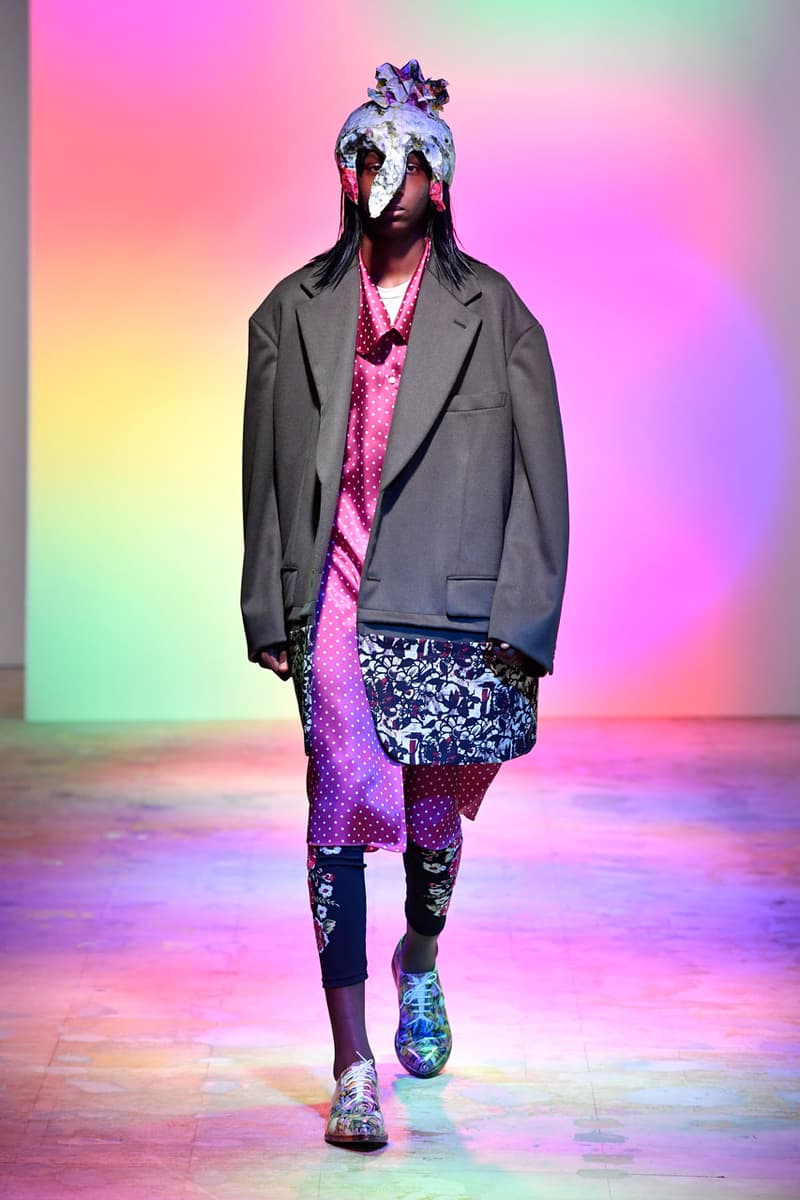 6 of 36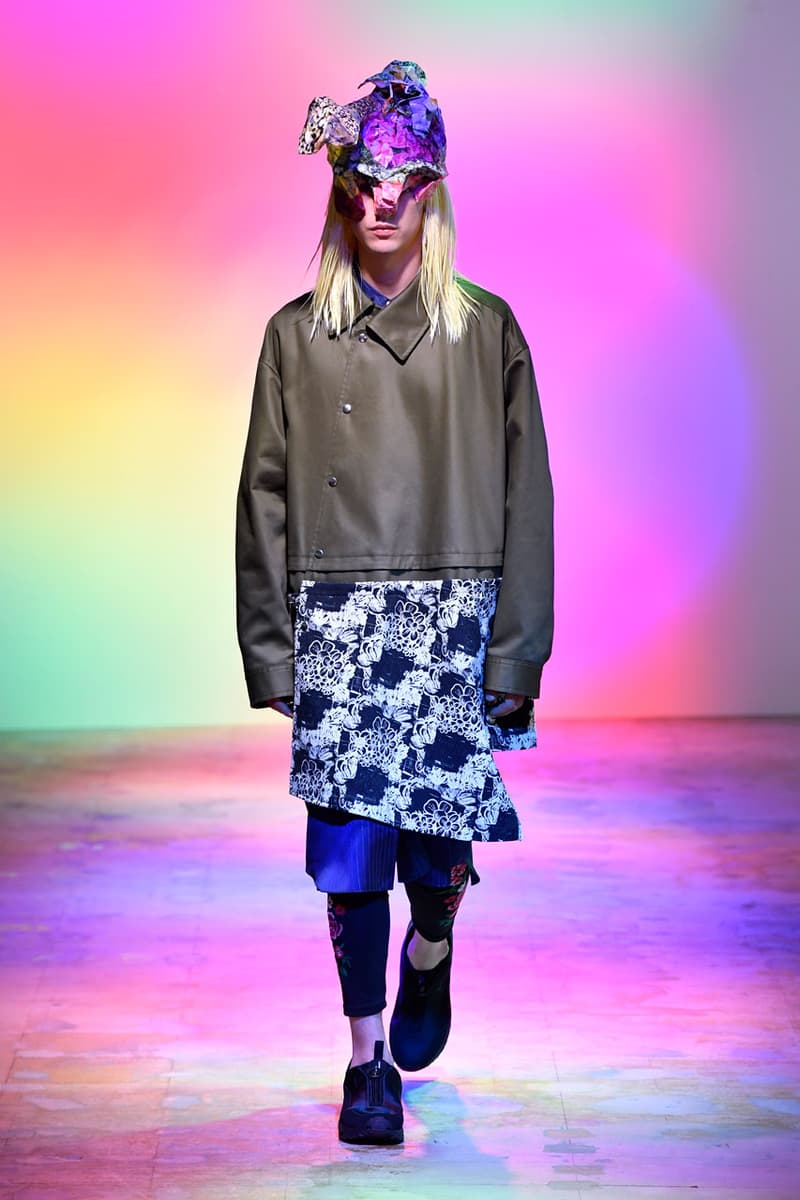 7 of 36
8 of 36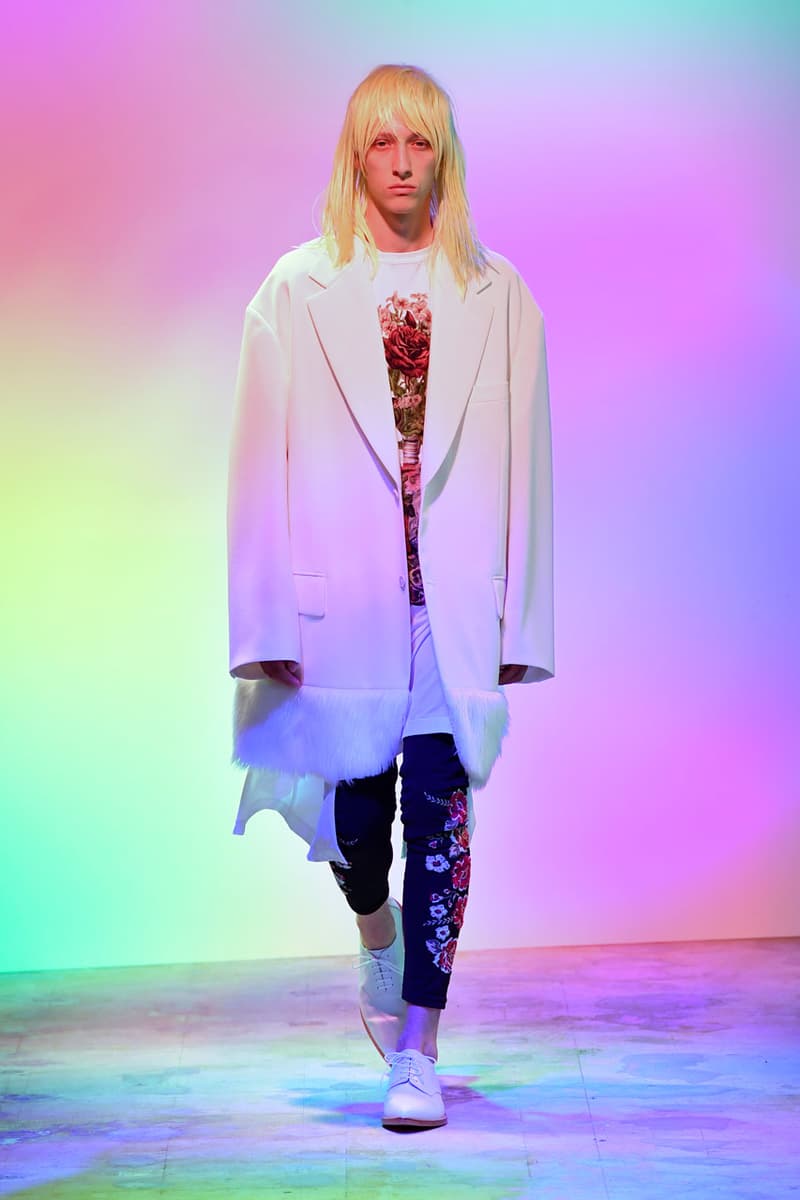 9 of 36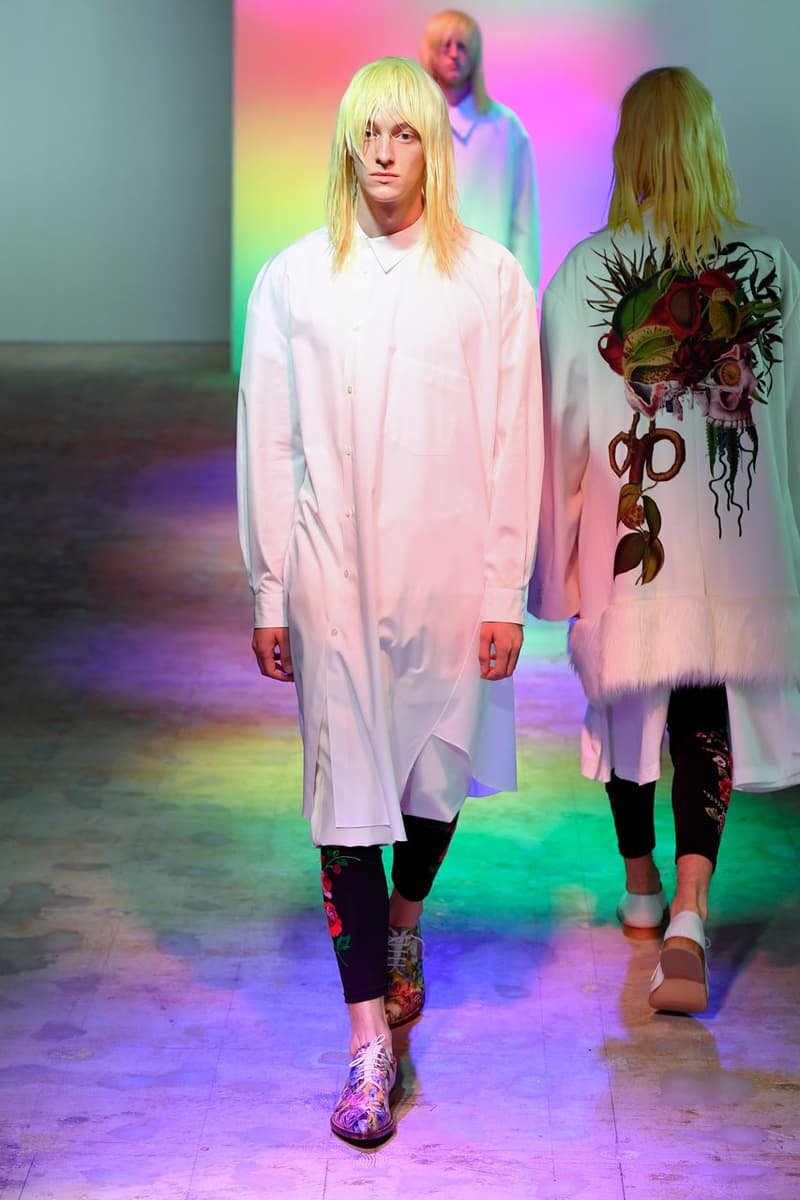 10 of 36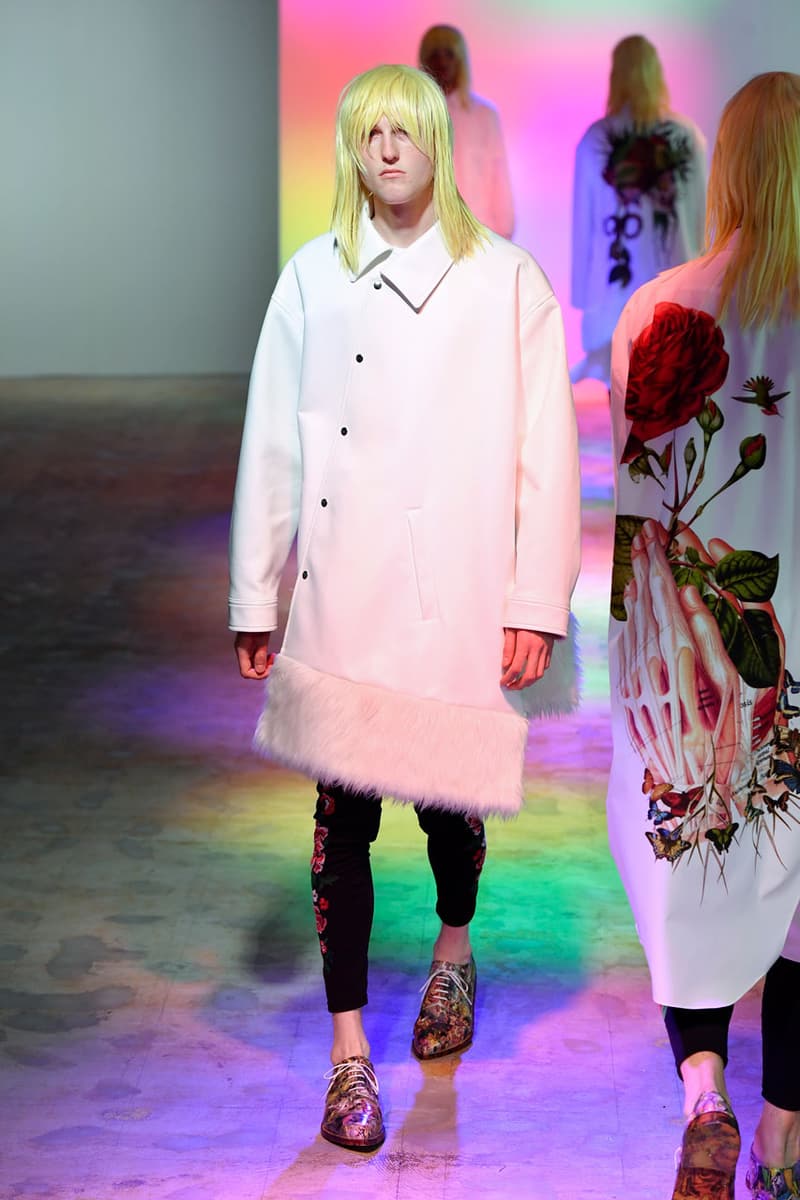 11 of 36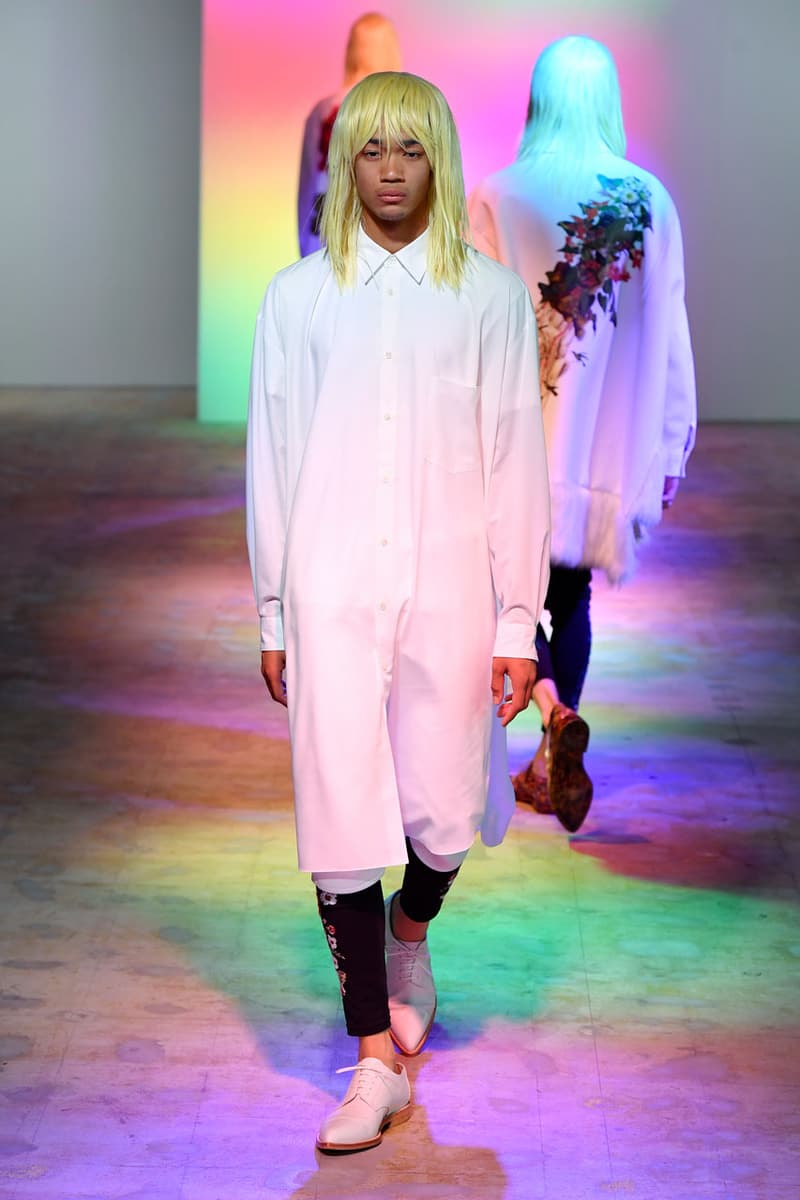 12 of 36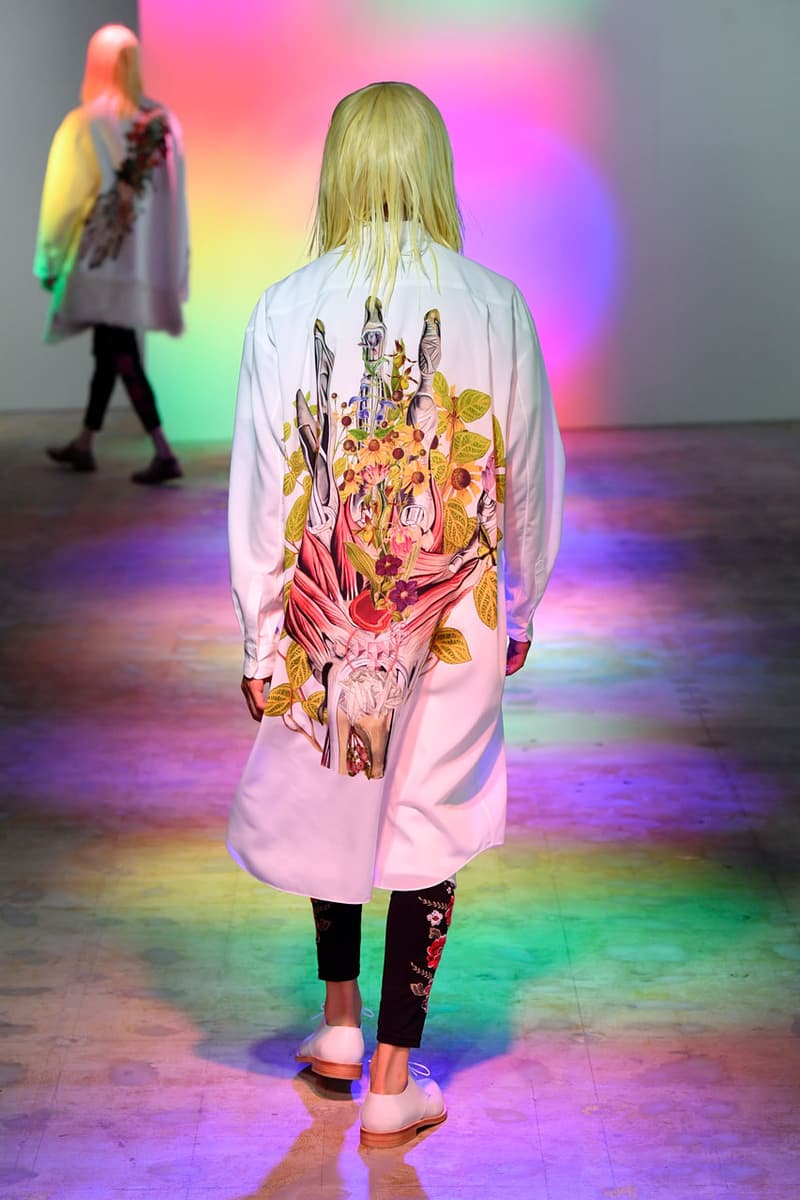 13 of 36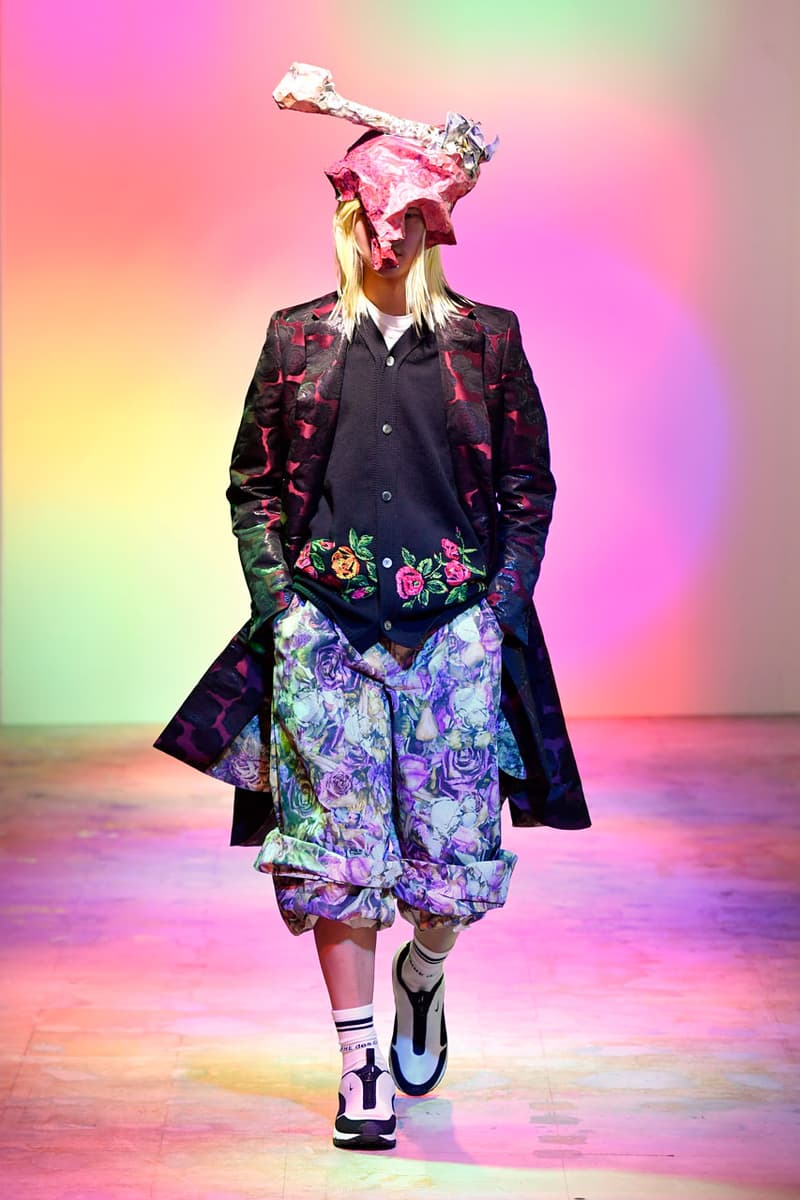 14 of 36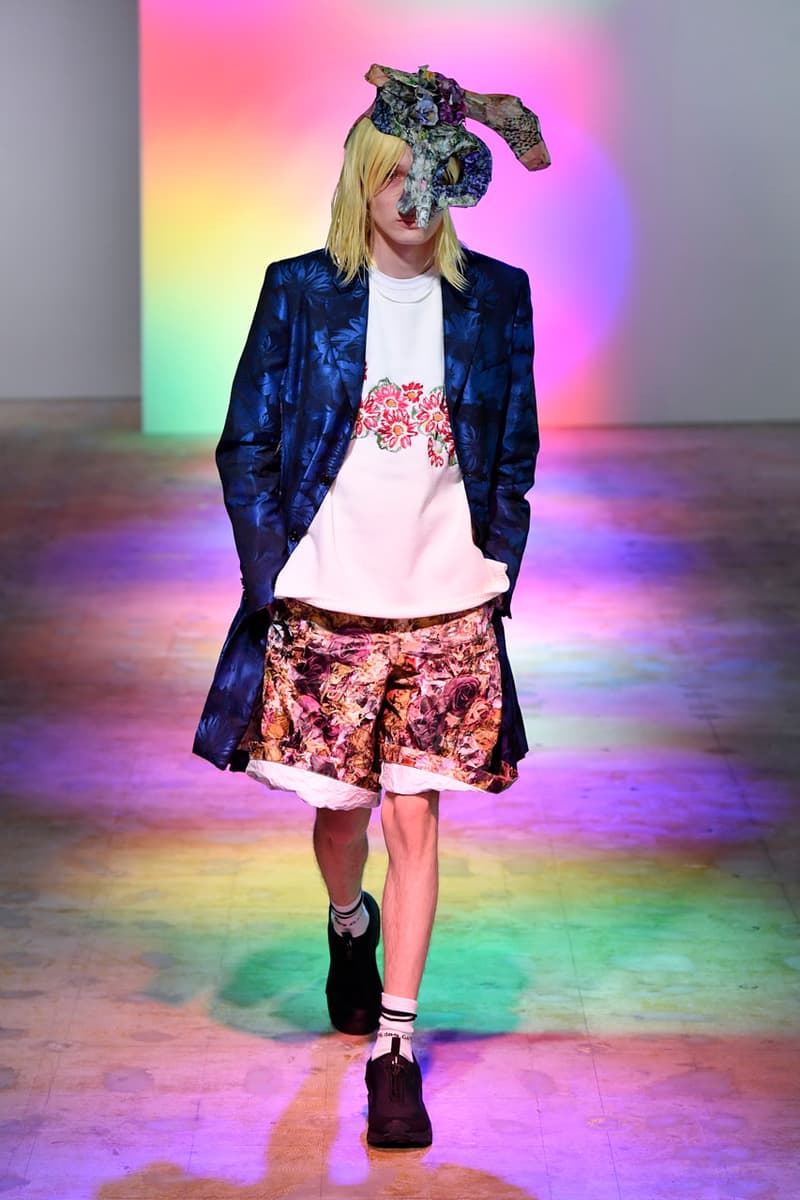 15 of 36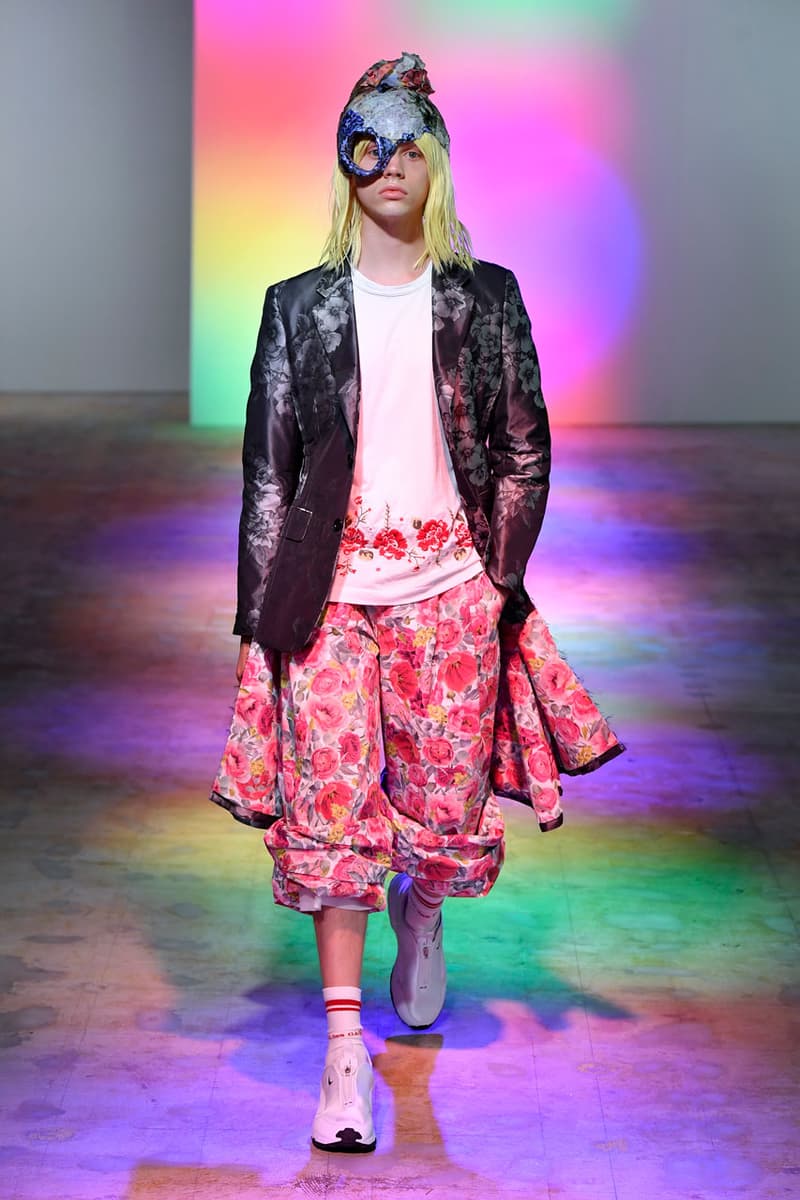 16 of 36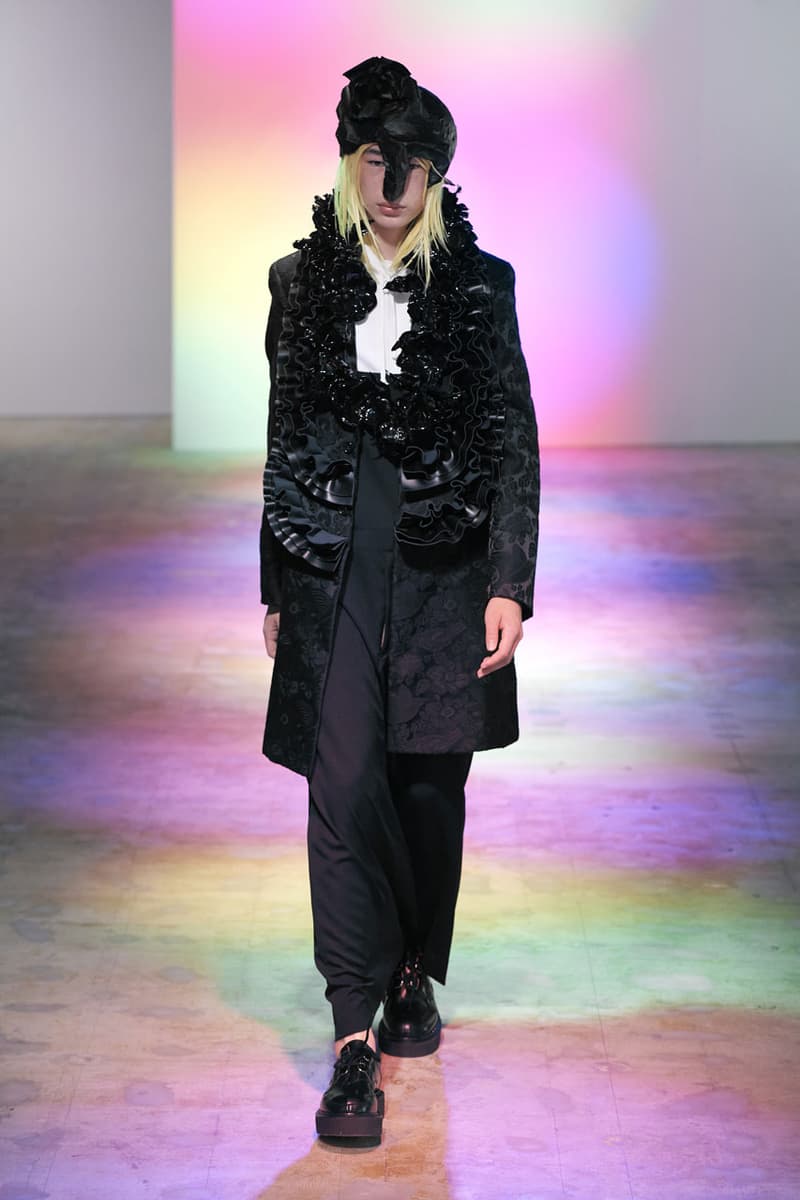 17 of 36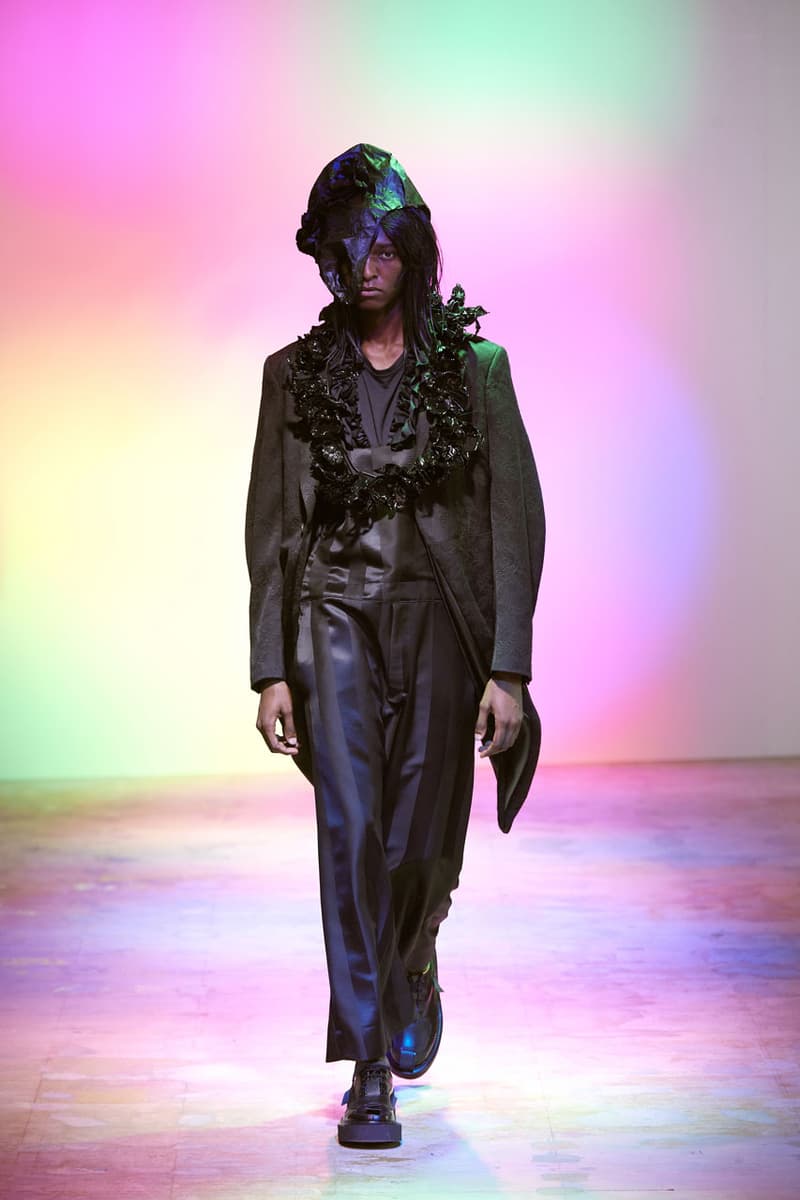 18 of 36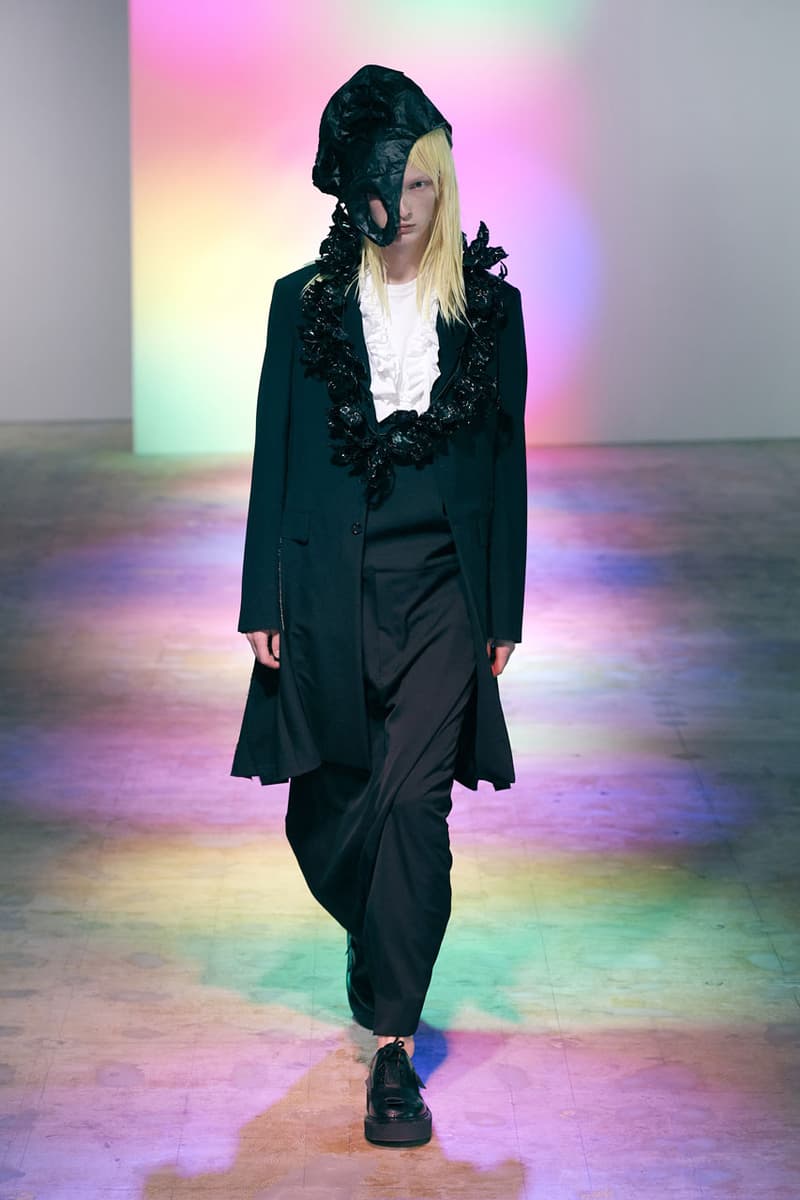 19 of 36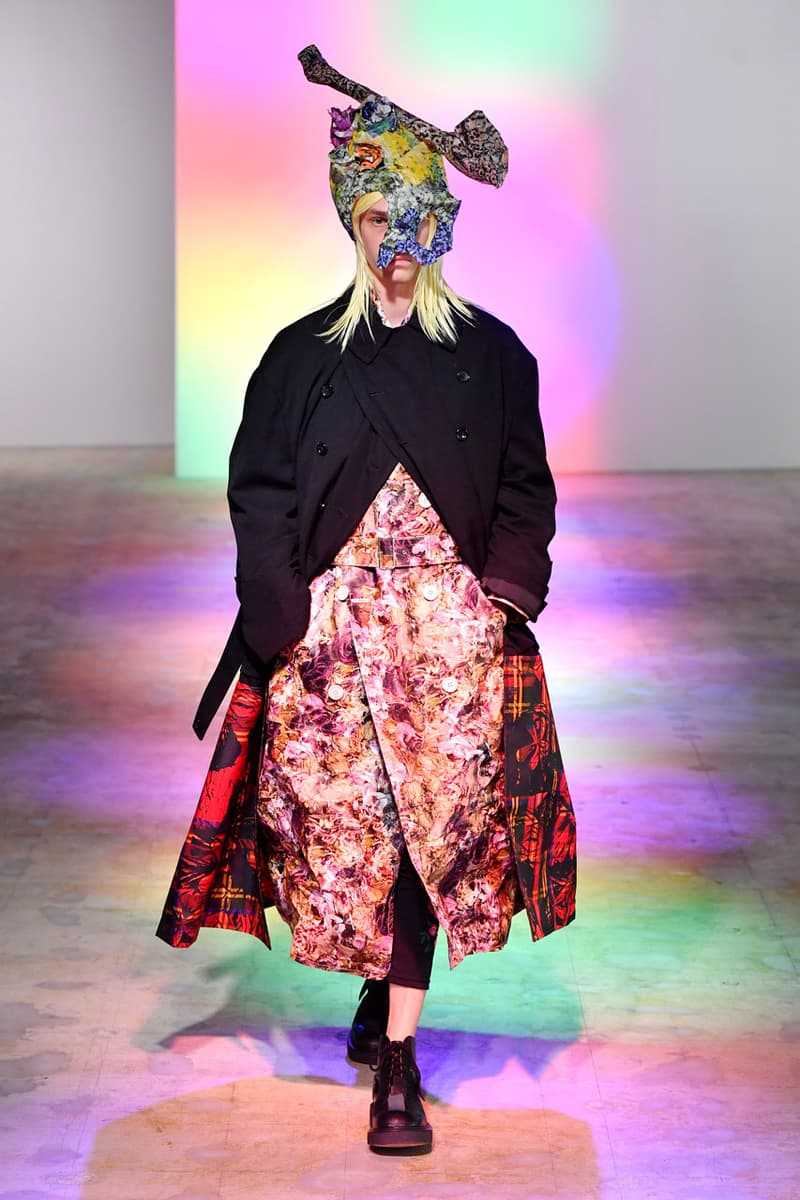 20 of 36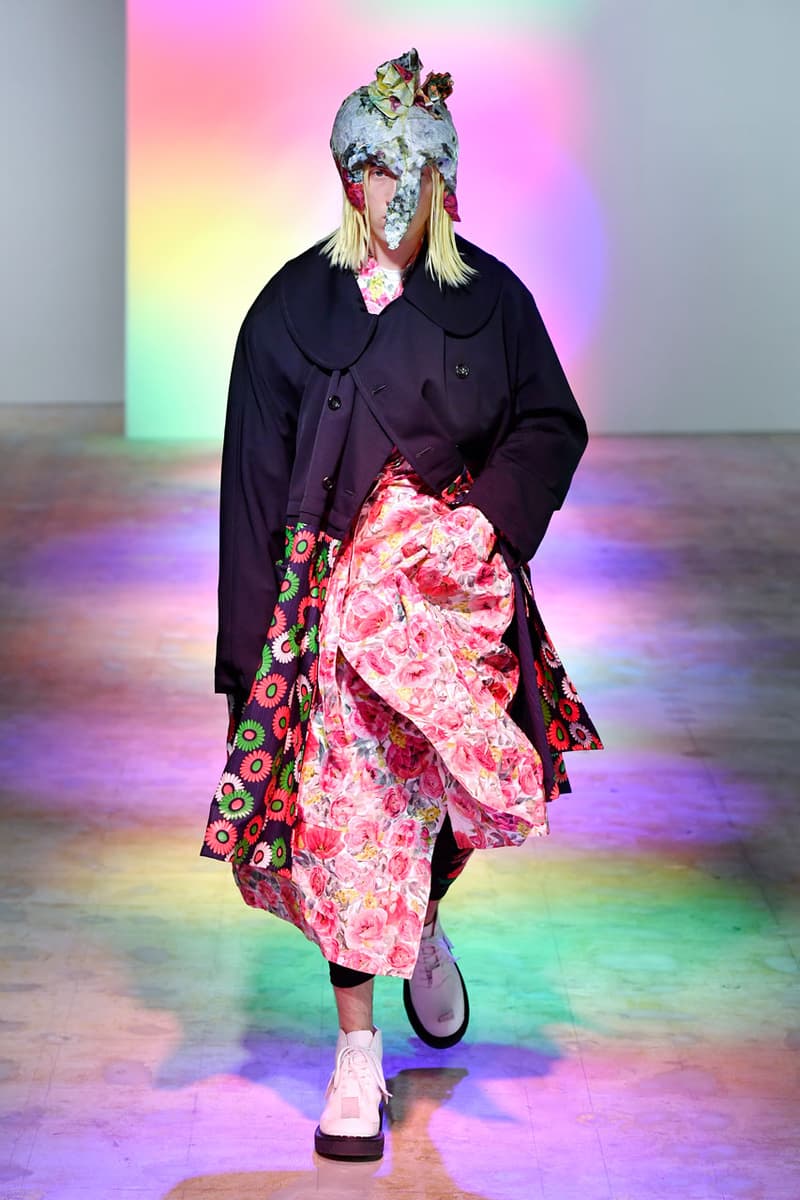 21 of 36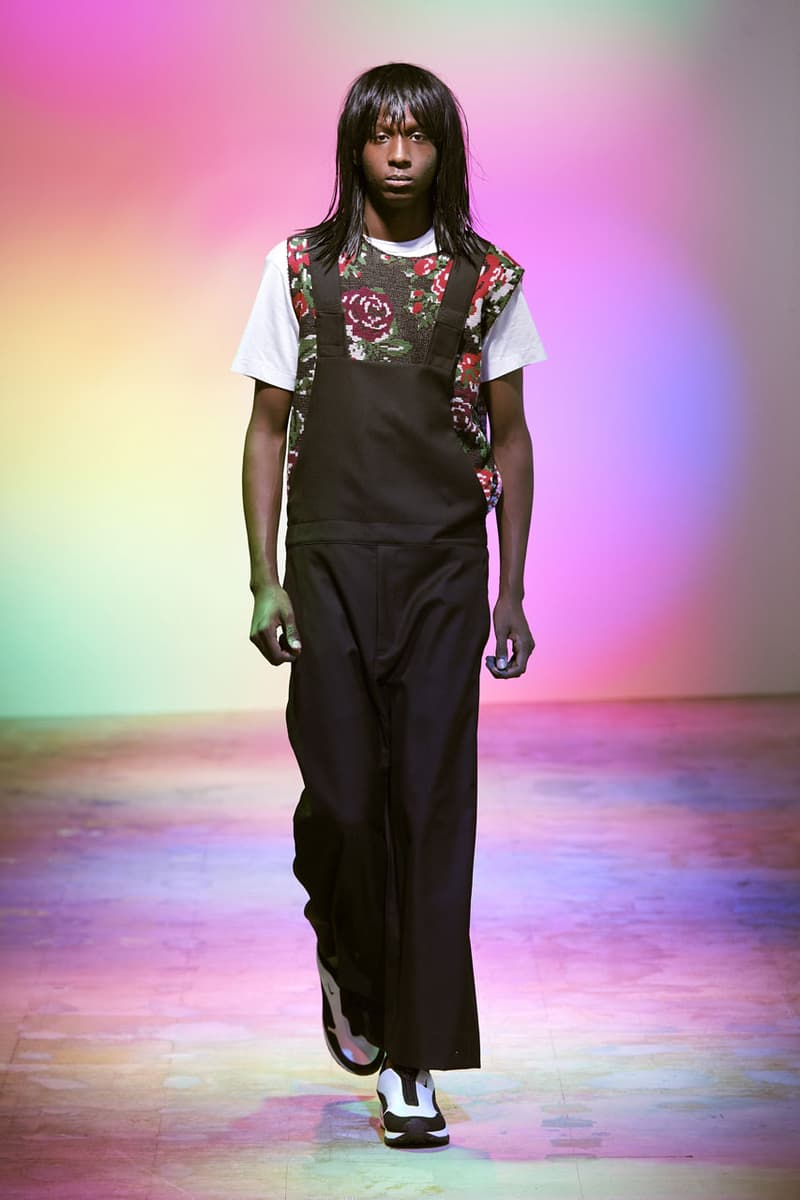 22 of 36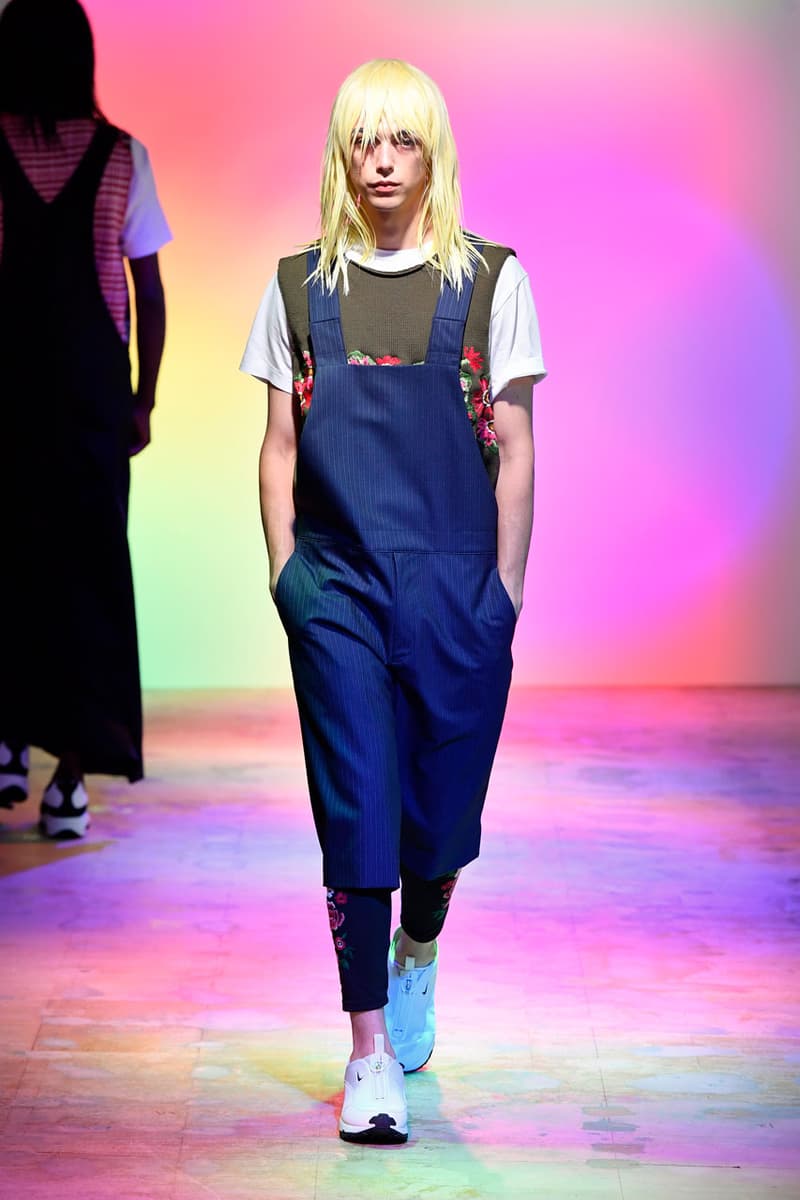 23 of 36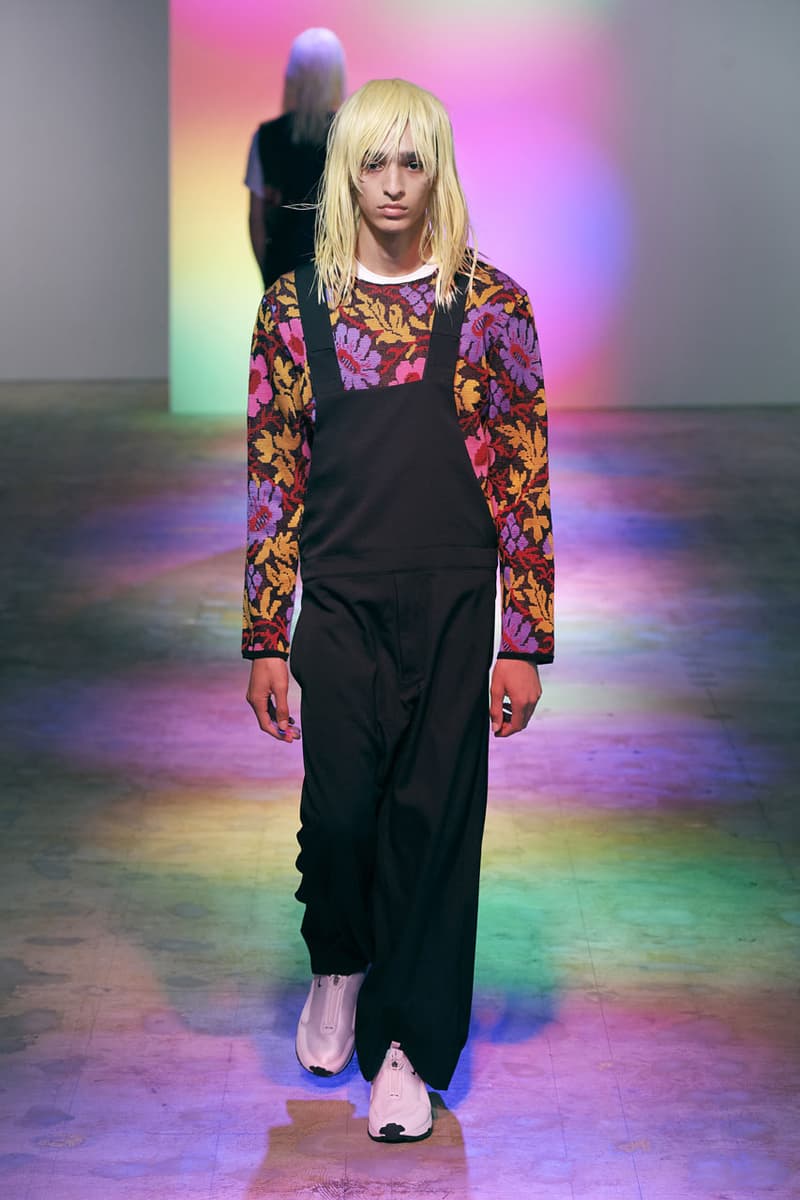 24 of 36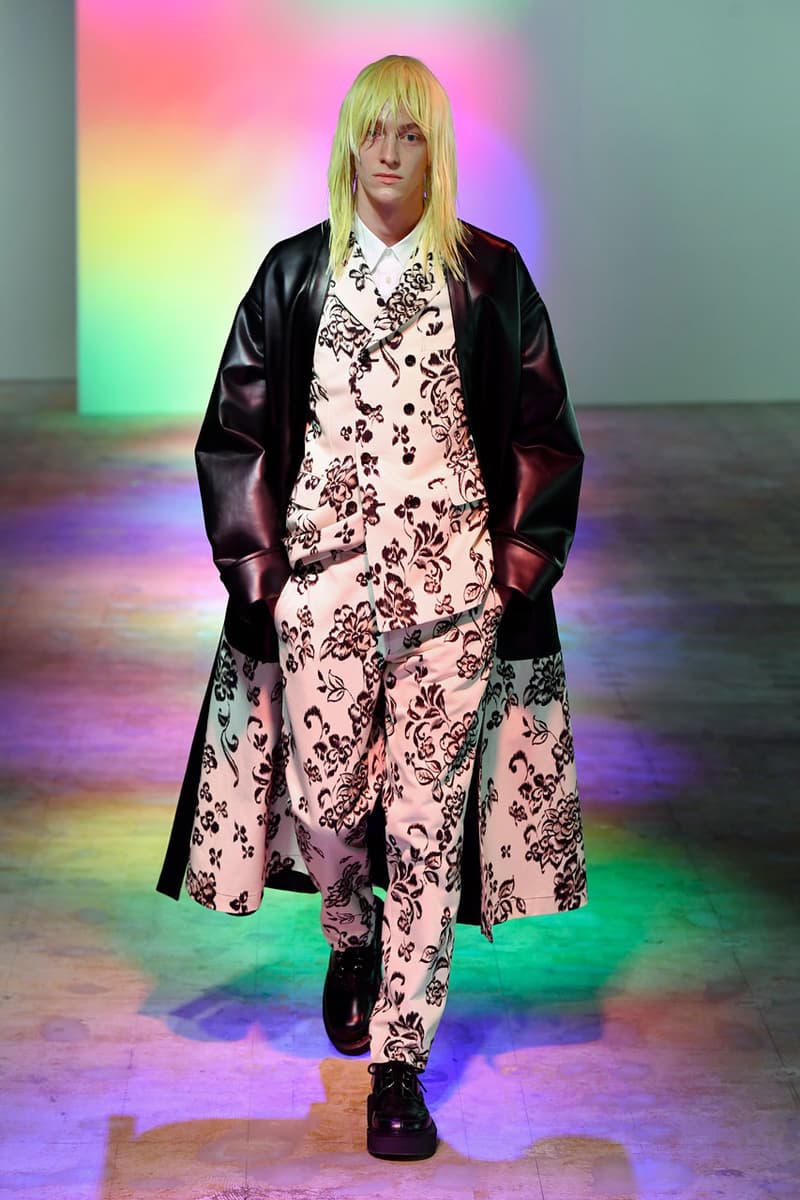 25 of 36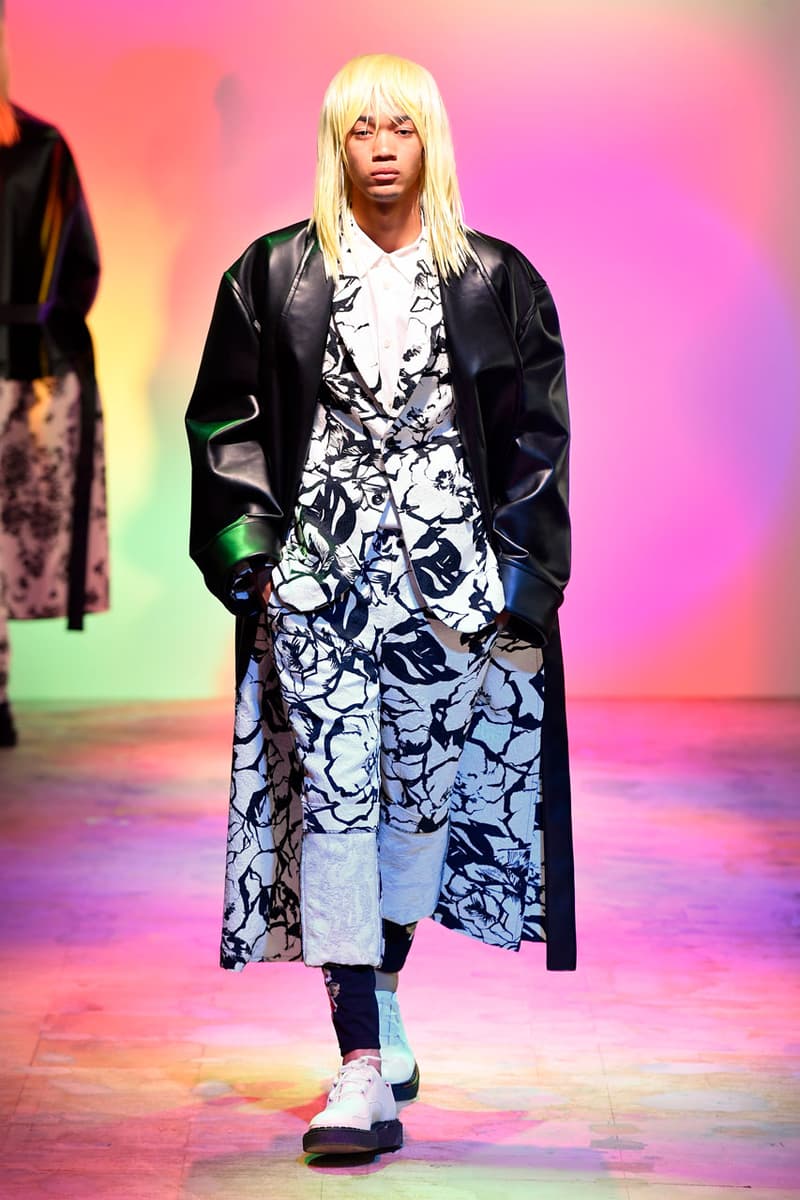 26 of 36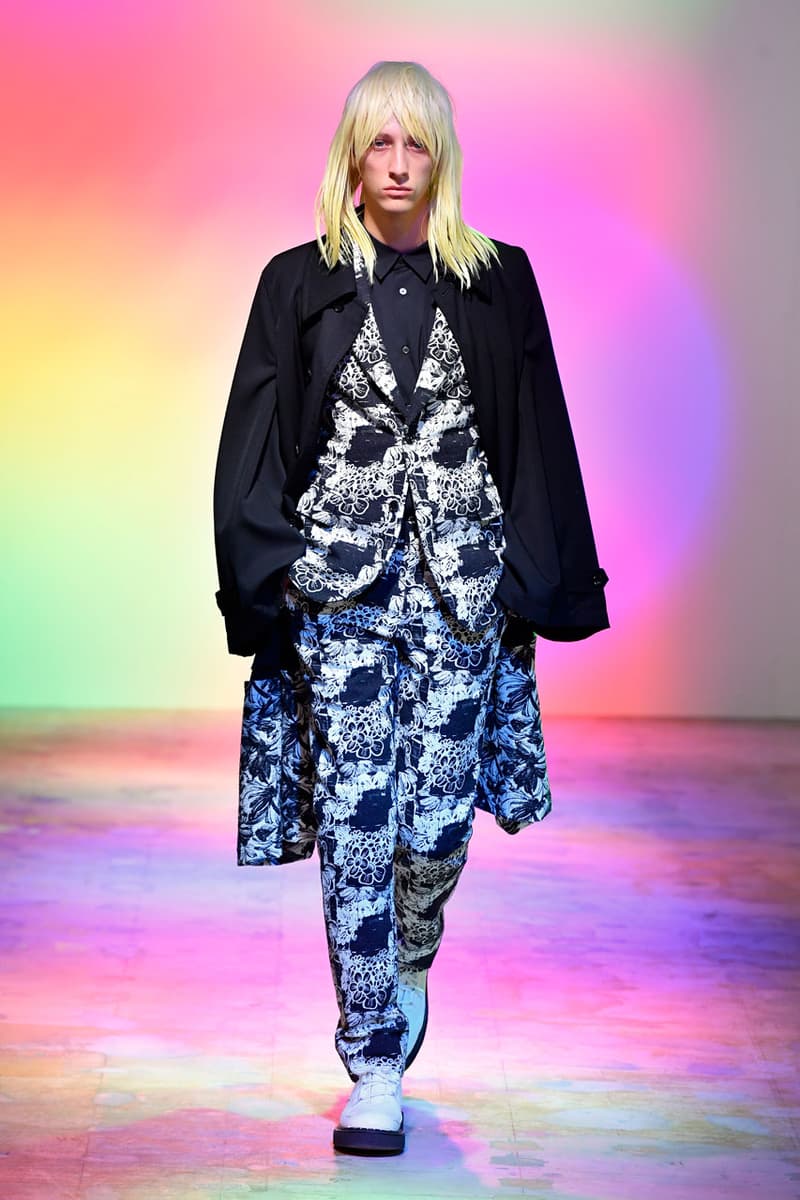 27 of 36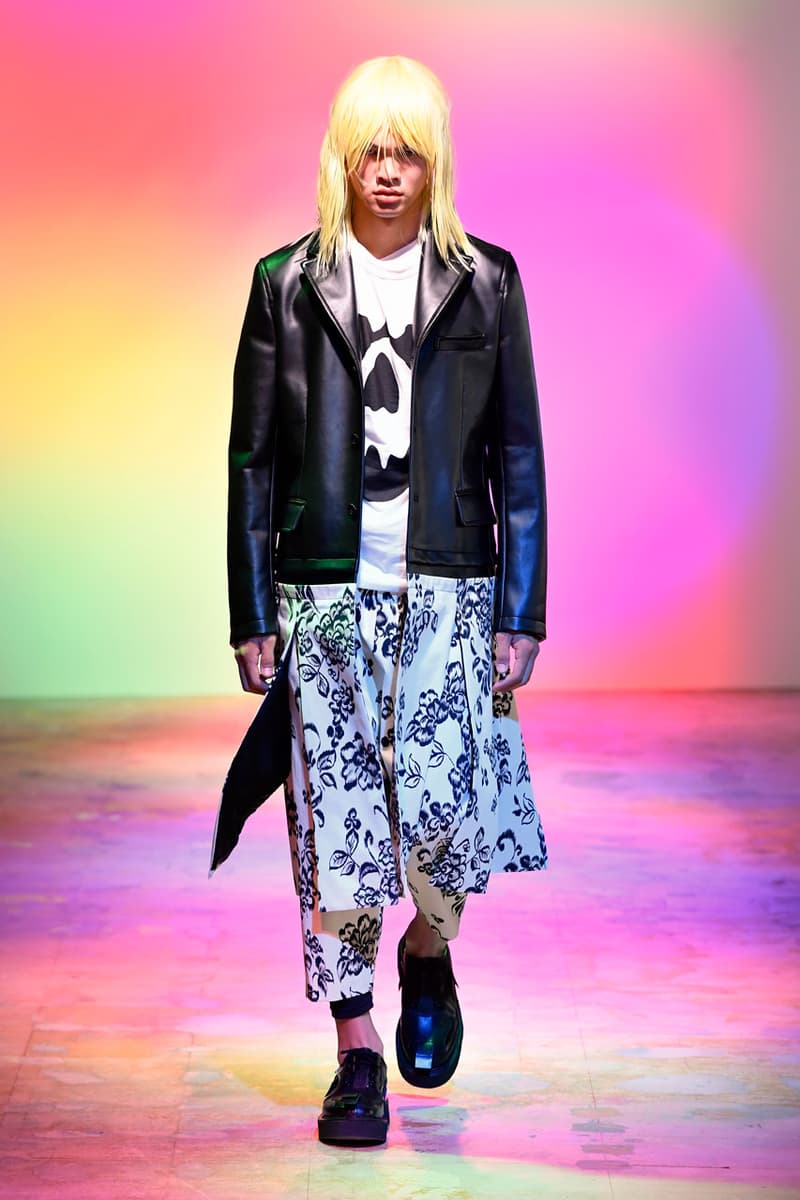 28 of 36
29 of 36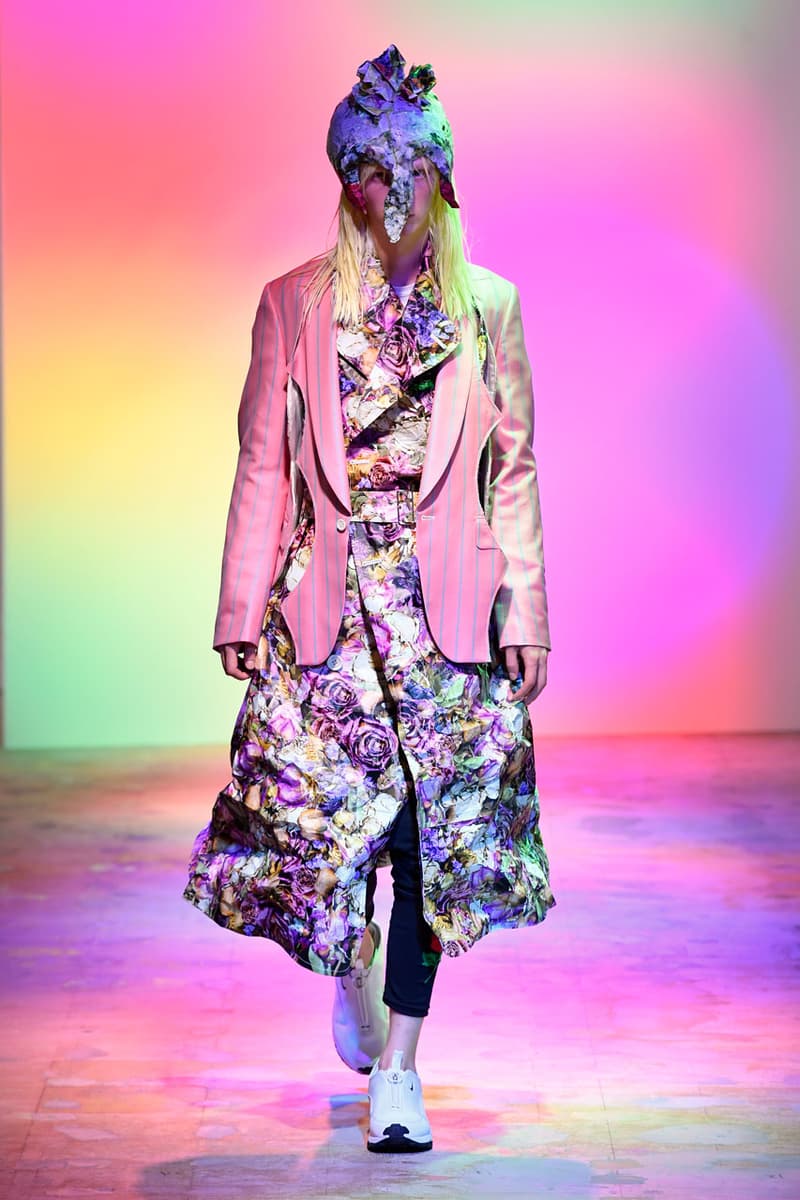 30 of 36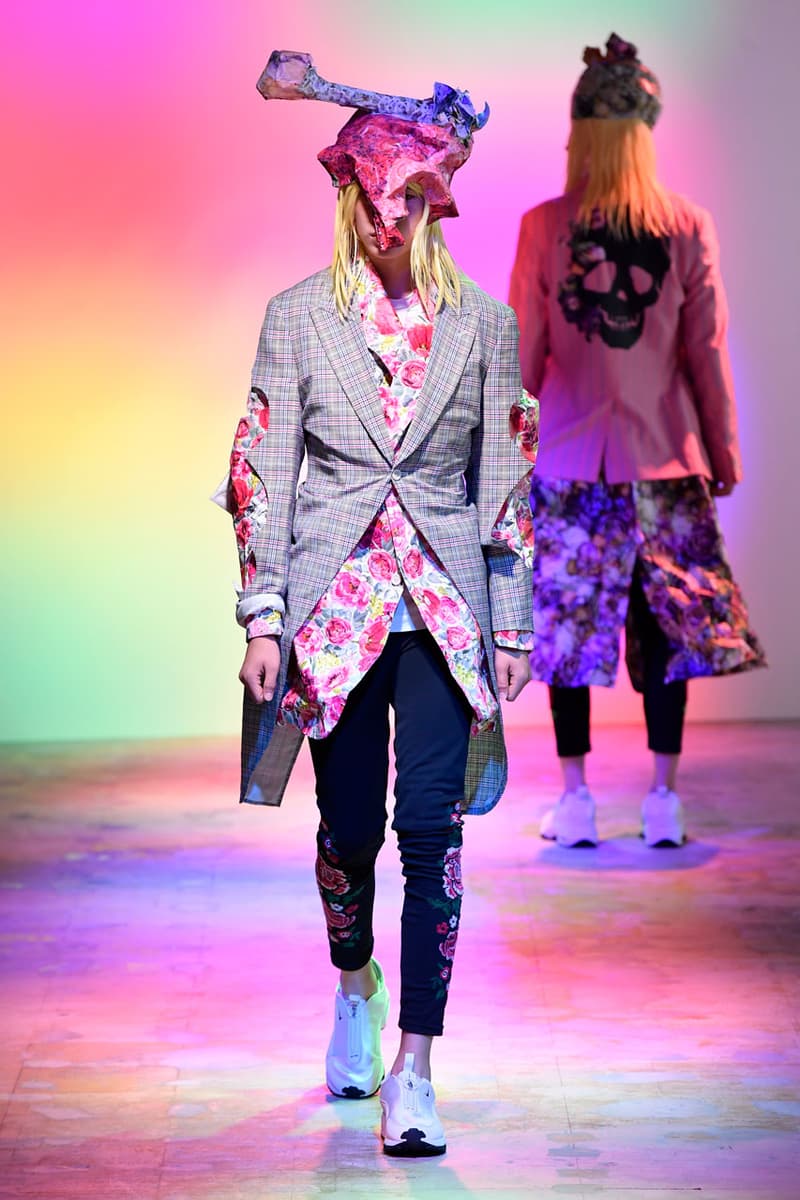 31 of 36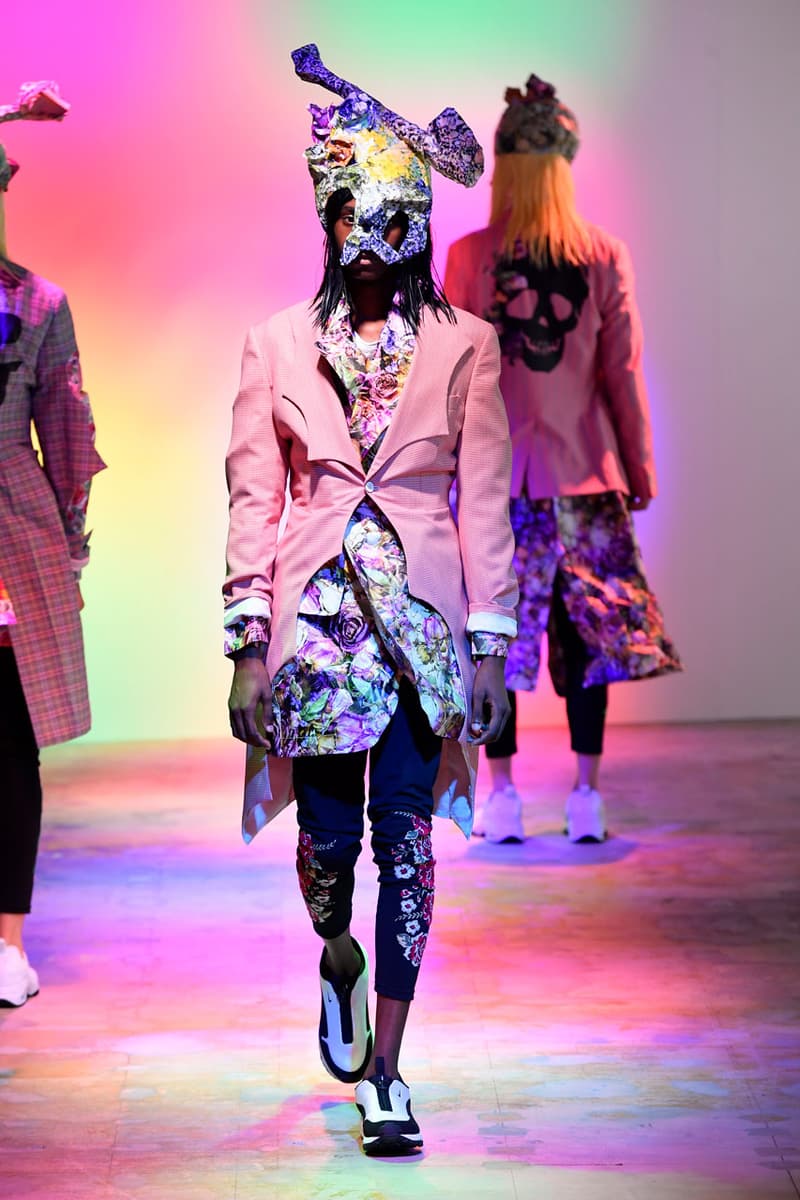 32 of 36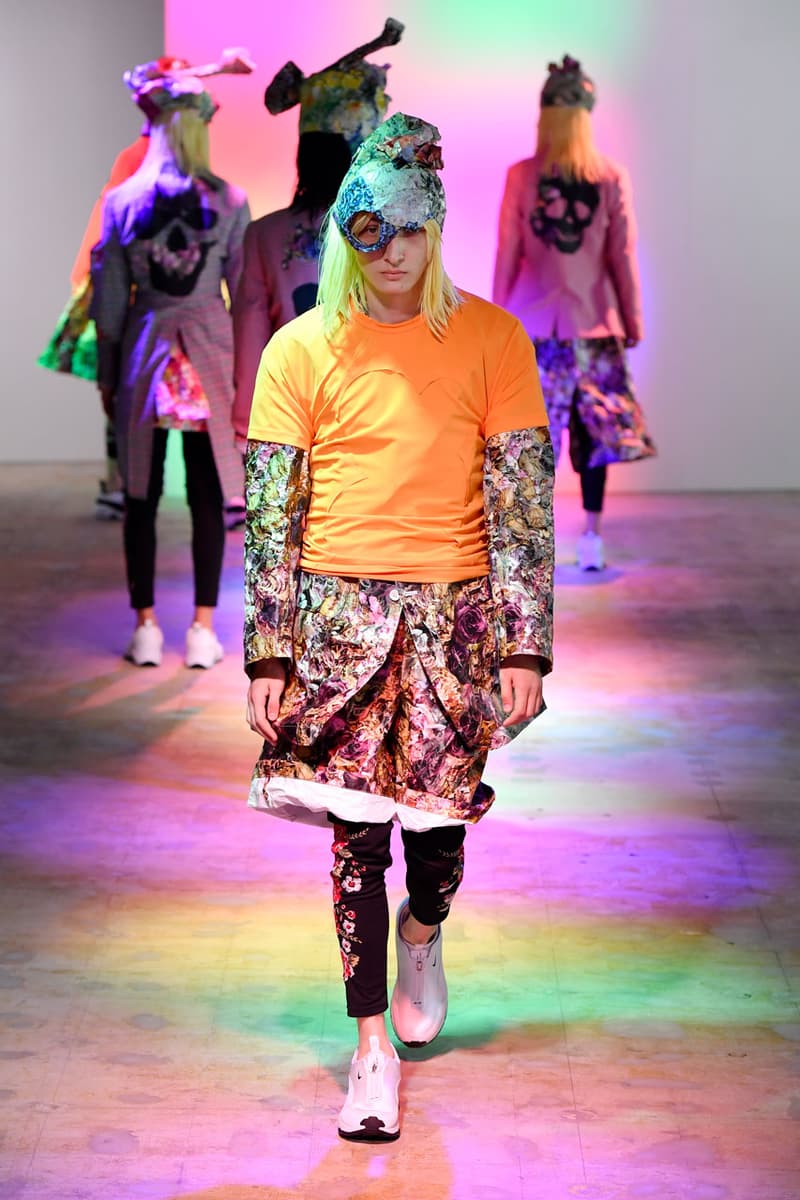 33 of 36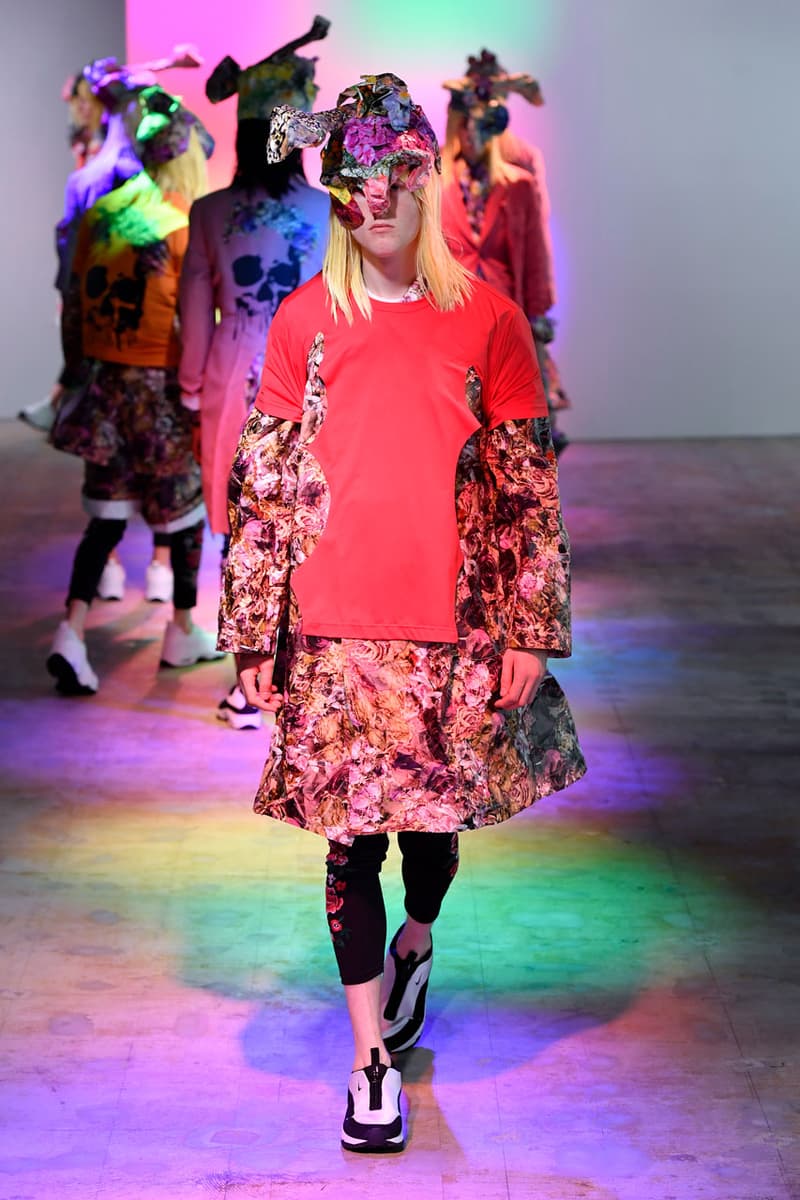 34 of 36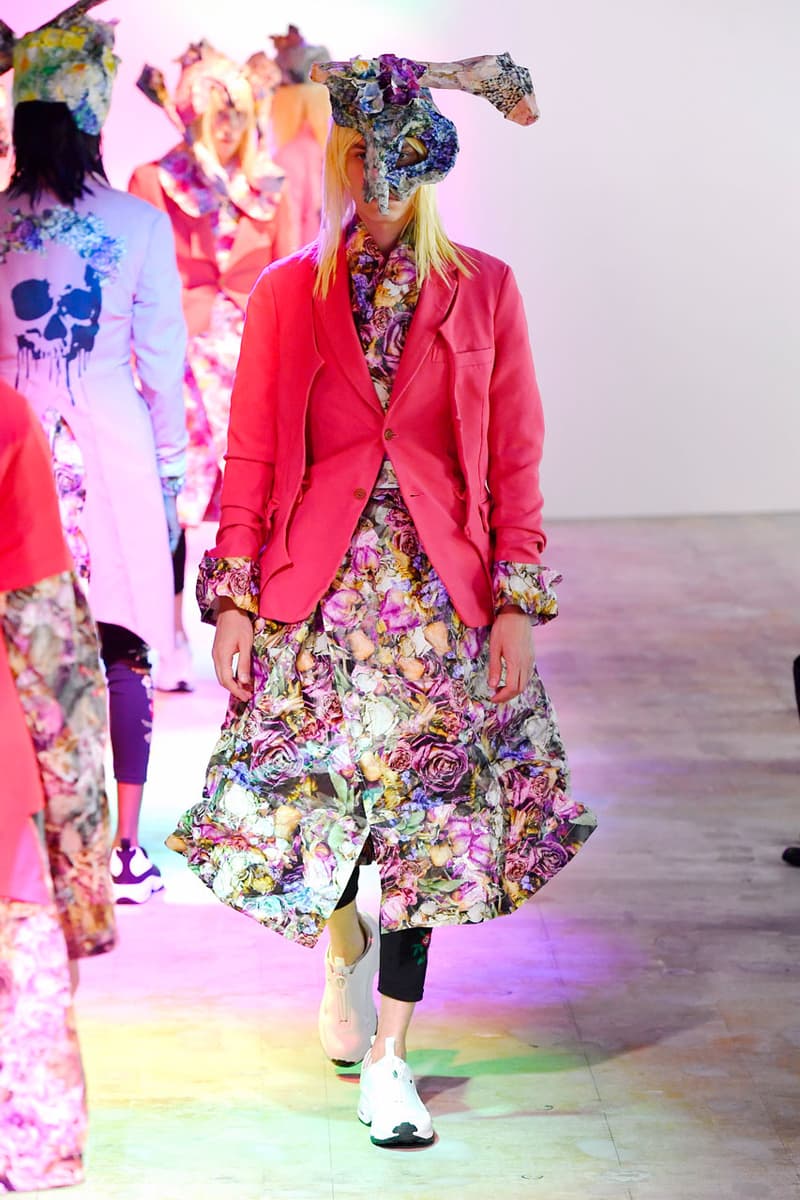 35 of 36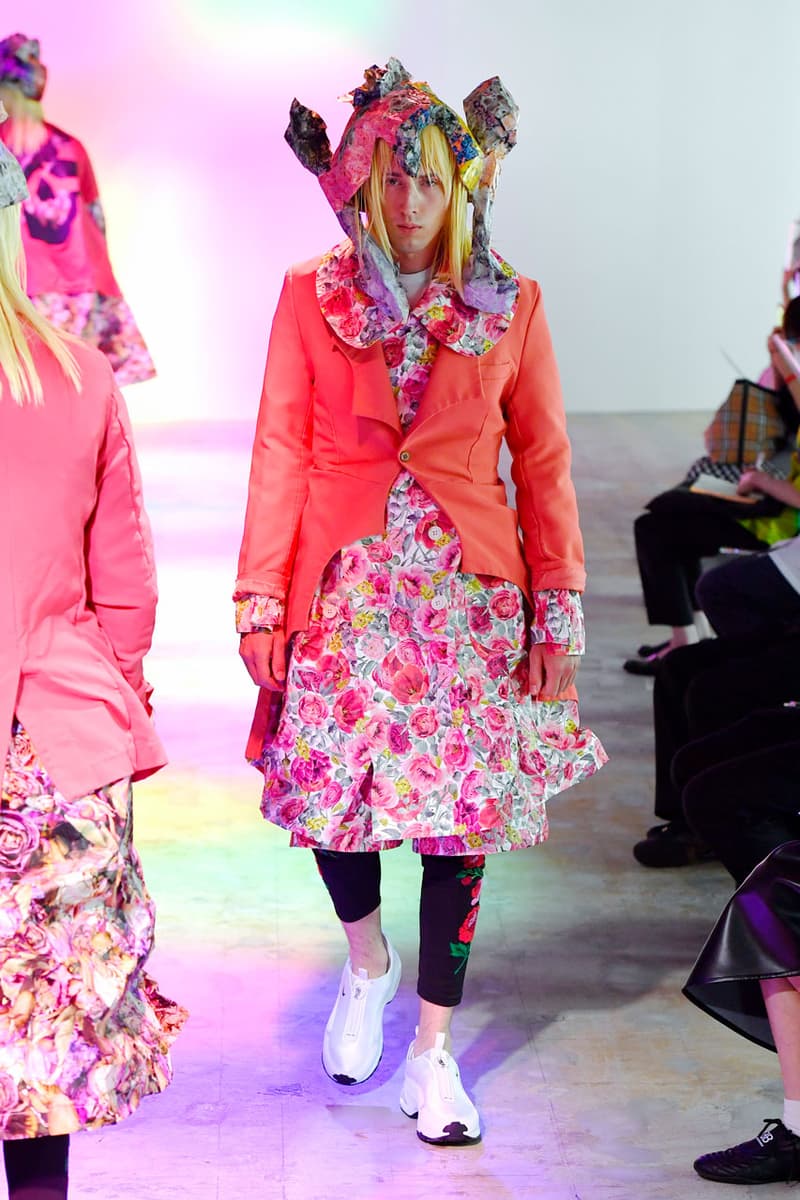 36 of 36
Comme des Garçons' Homme Plus Spring/Summer 2022 collection is an eclectic ode to florals. Titled "The Existence of Flowers," the collection illustrates how flowers can be multidimensional, not only existing for happy moments, but also for painful times and as an agent of healing.
In typical Comme des Garçons fashion, the collection features an array of deconstructed and asymmetrical pieces. Trench coats and oversized blazers were hacked off in the middle and combined with long floral-printed textiles. For a muted touch, suits were met with an array of black, white and dark blue floral prints and complemented by black leather outerwear. Vibrant colors quickly returned with floral shirt-dresses paired with cutout blazers and base layer tights with floral embroidery. Elaborate headpieces, which adorned a multitude of looks, were created by British stylist and editor-in-chief of Dazed, Ibrahim Kamara. 
The back prints on looks nine through 12 were designed by artist Travis Bedel, also known as Bedelgeuse, who is known for his anatomical collage work that splices together bones and organs with flowers. "Most of my work represents love, loss and letting go," Bedel said.
Additionally in the collection, there were two footwear collaborations. The first was John Moore x George Cox x Comme des Garçons Homme Plus, which featured the TOESTRAP boots and GHILLIE shoes. The second footwear collaboration was Nike Air Max Sunder x Comme des Garçons Homme Plus, revitalizing the 1998 silhouette.
Expect to see the collection online and in stores later this year.
In related news, Junya Watanabe takes inspiration from Jamie Hawkesworth for his SS22 collection.