Junya Watanabe Takes Inspiration From Jamie Hawkesworth for His SS22 Collection
Featuring vibrant prints that embody wanderlust.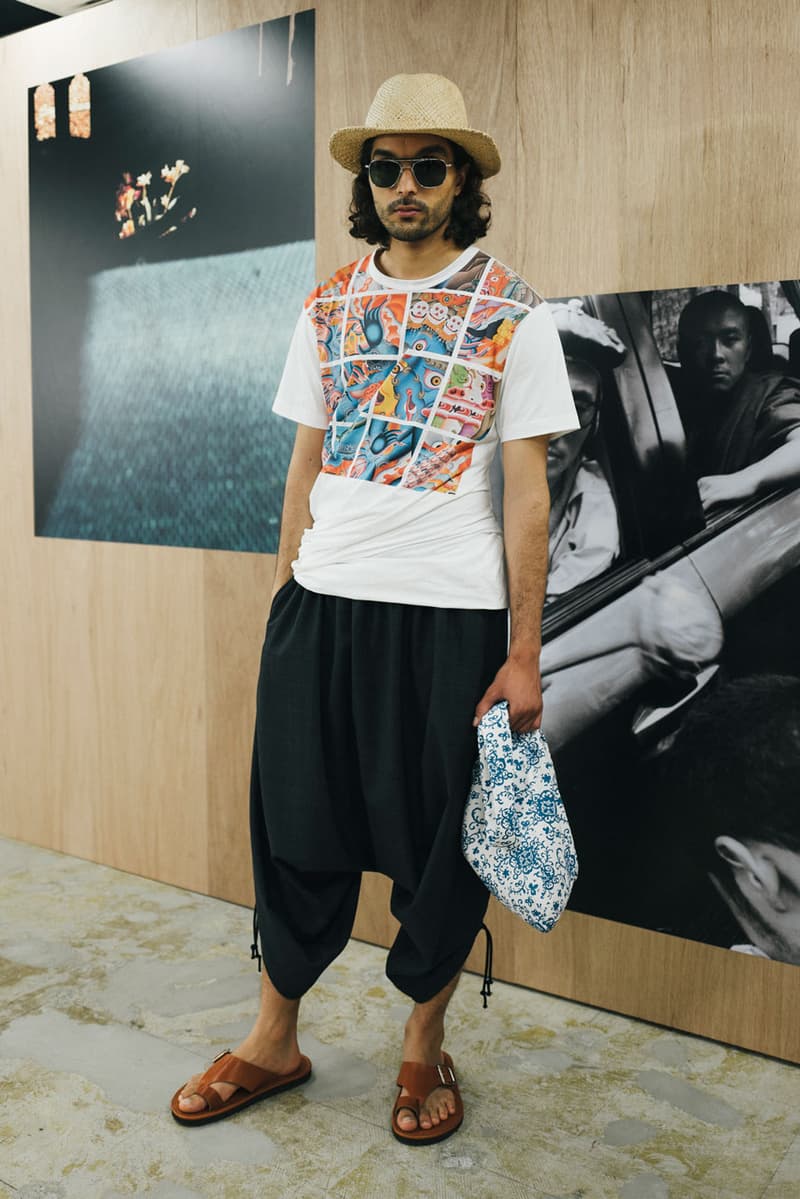 1 of 21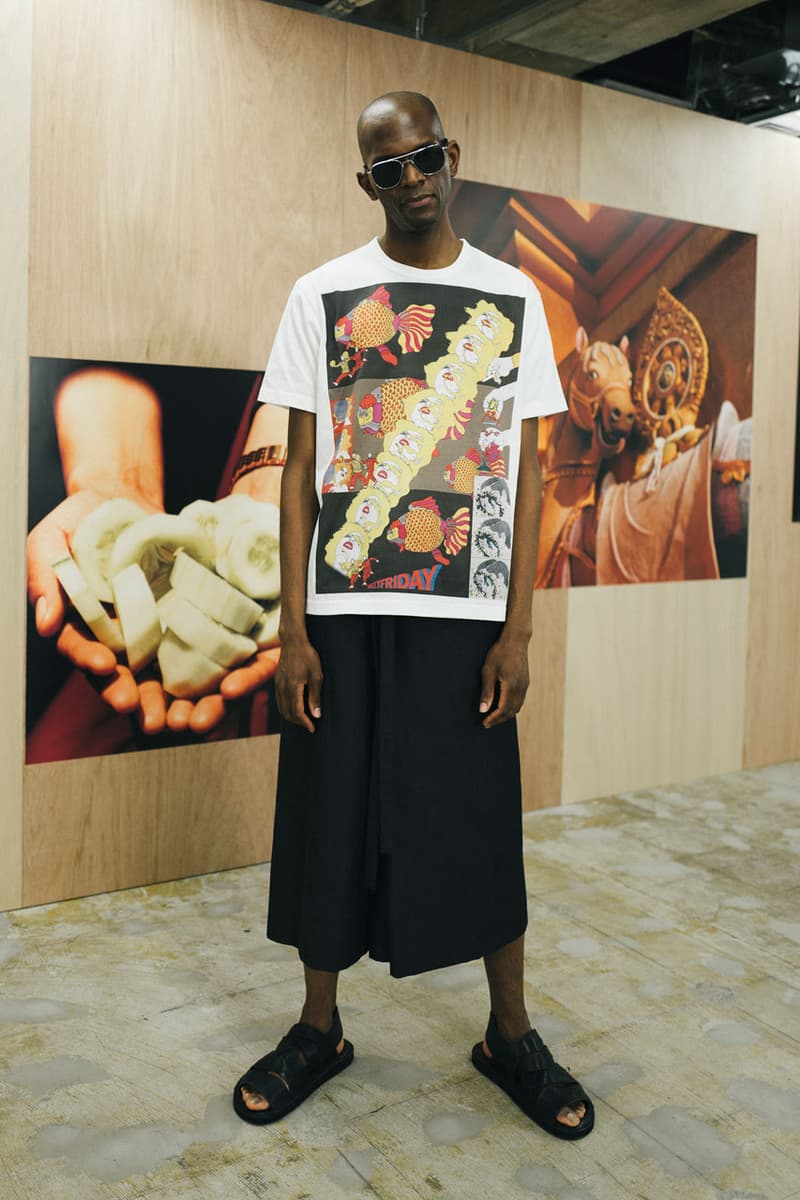 2 of 21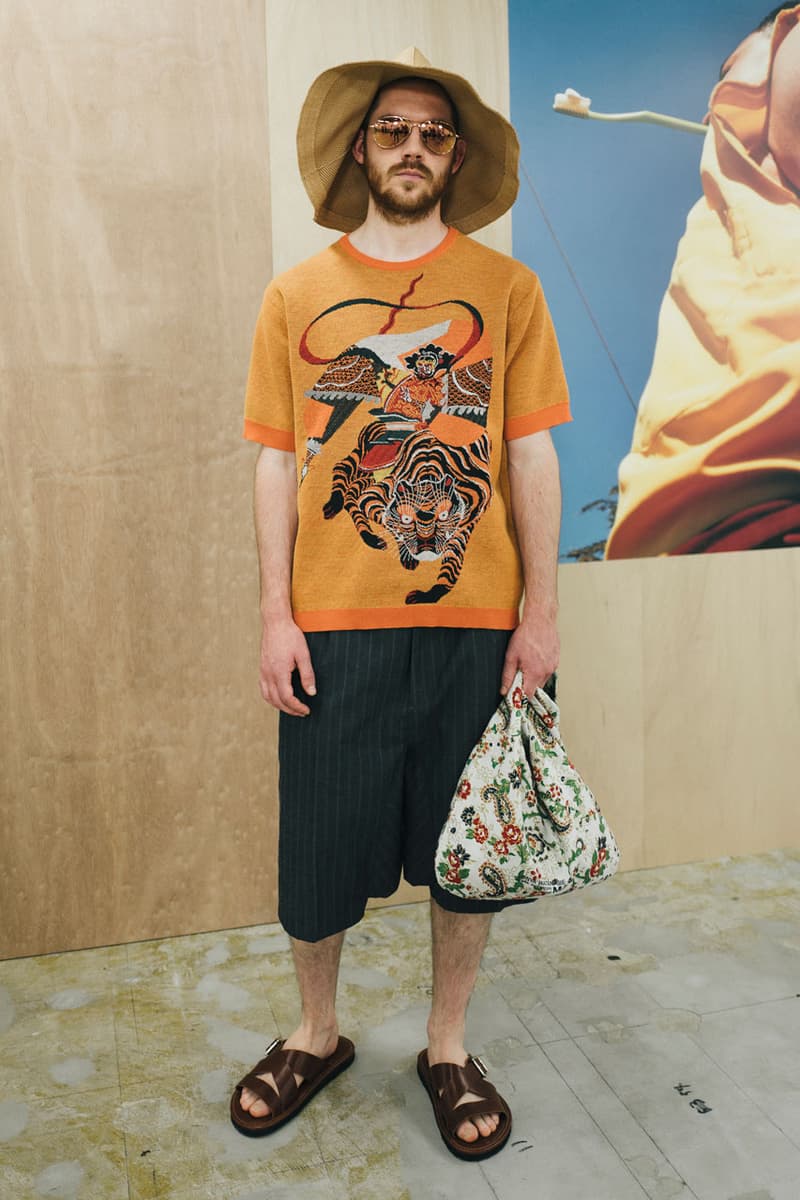 3 of 21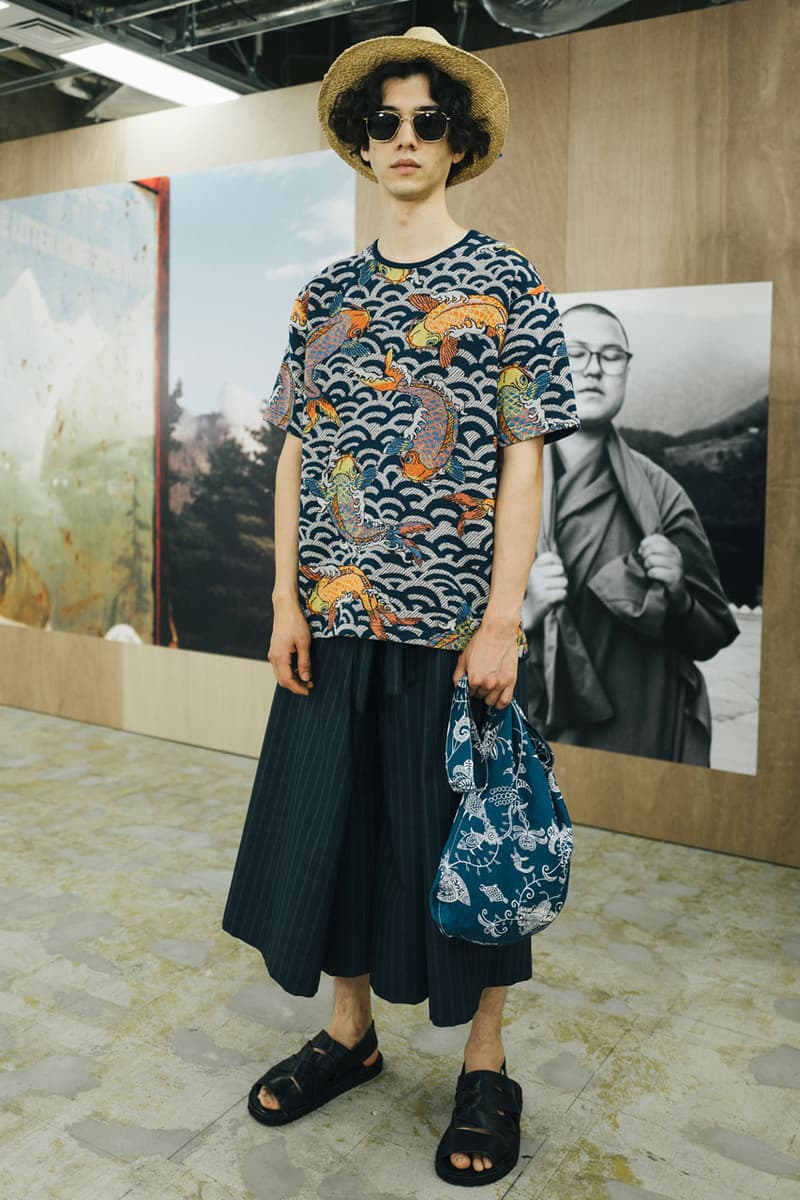 4 of 21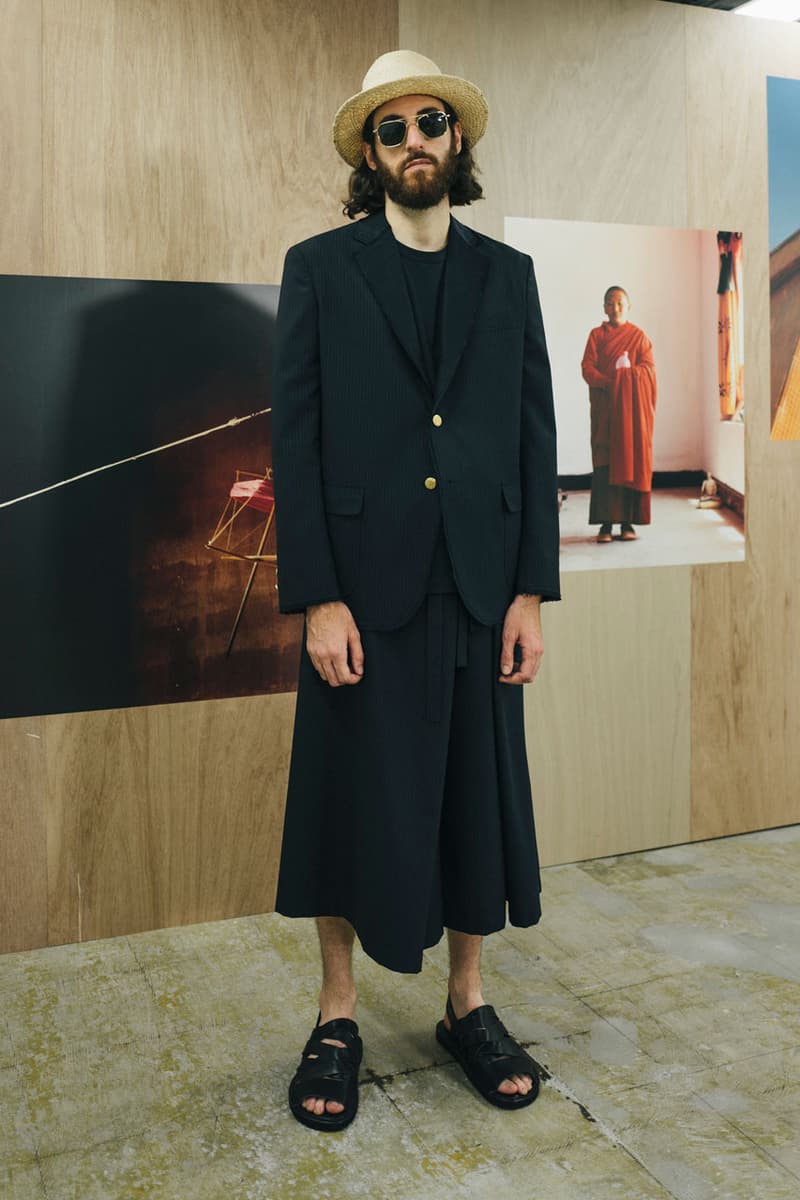 5 of 21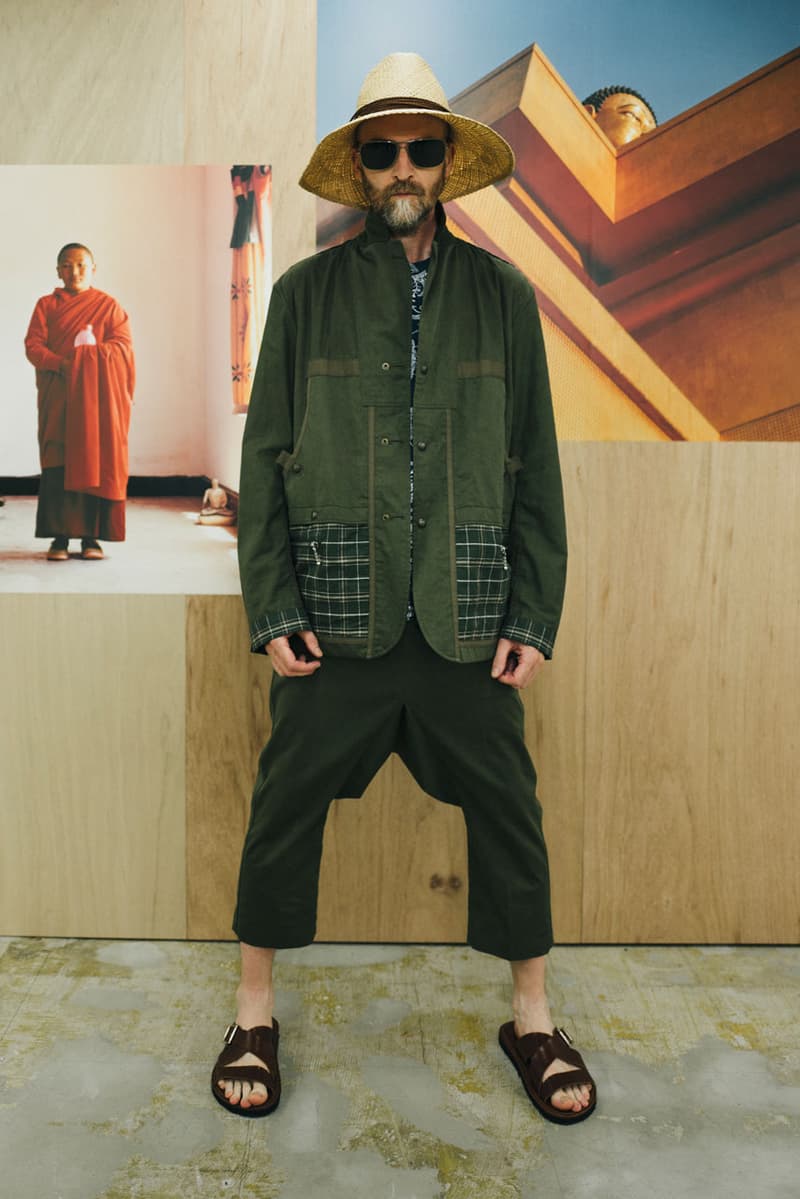 6 of 21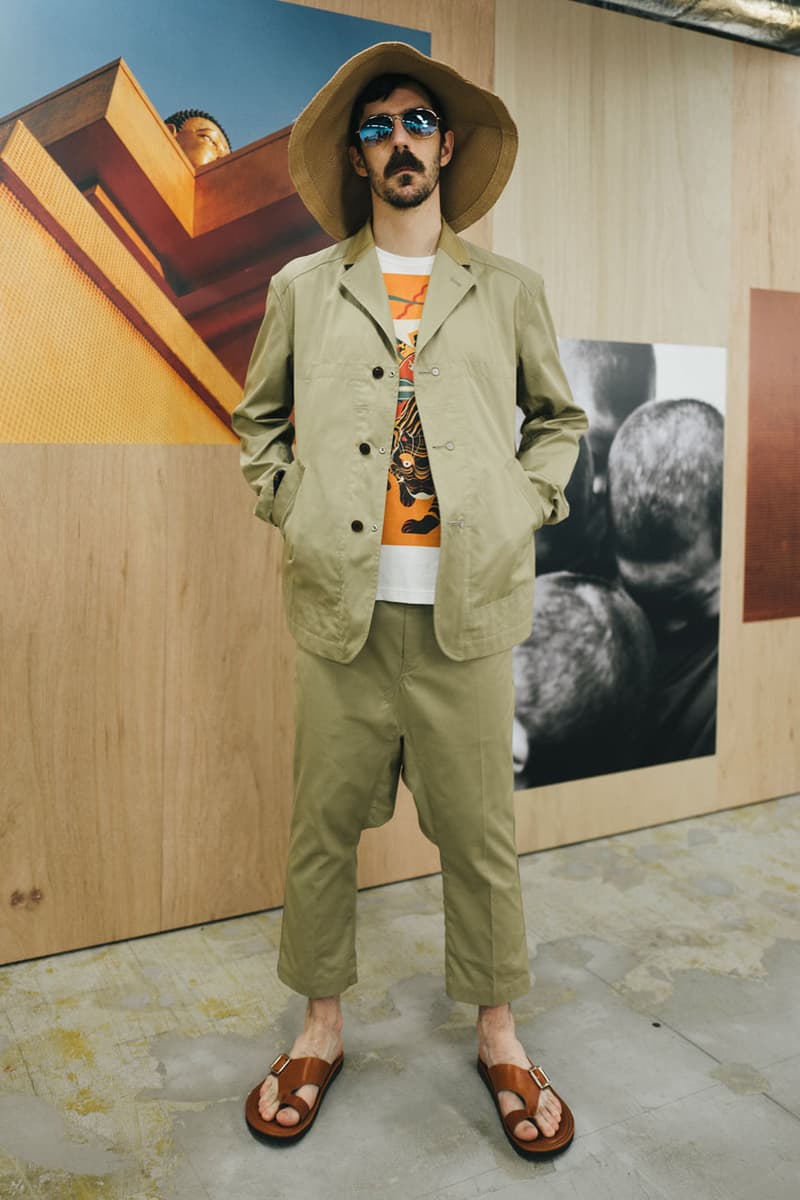 7 of 21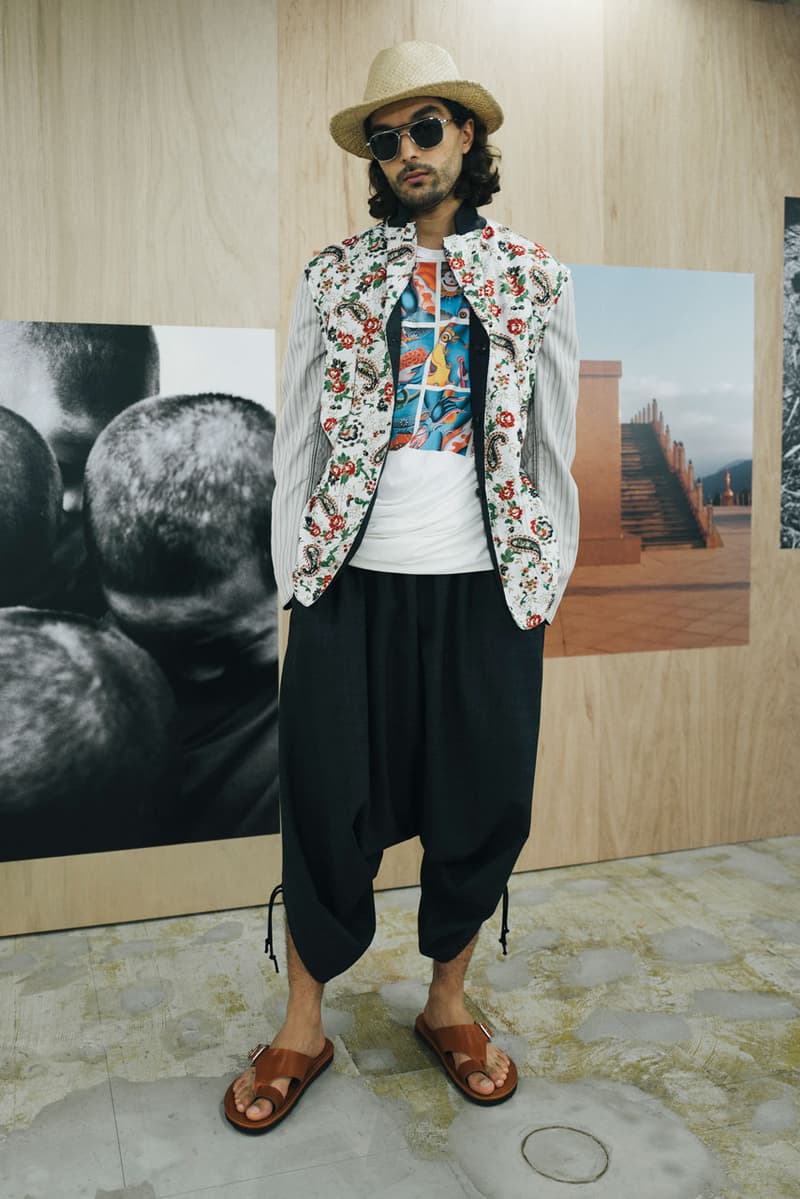 8 of 21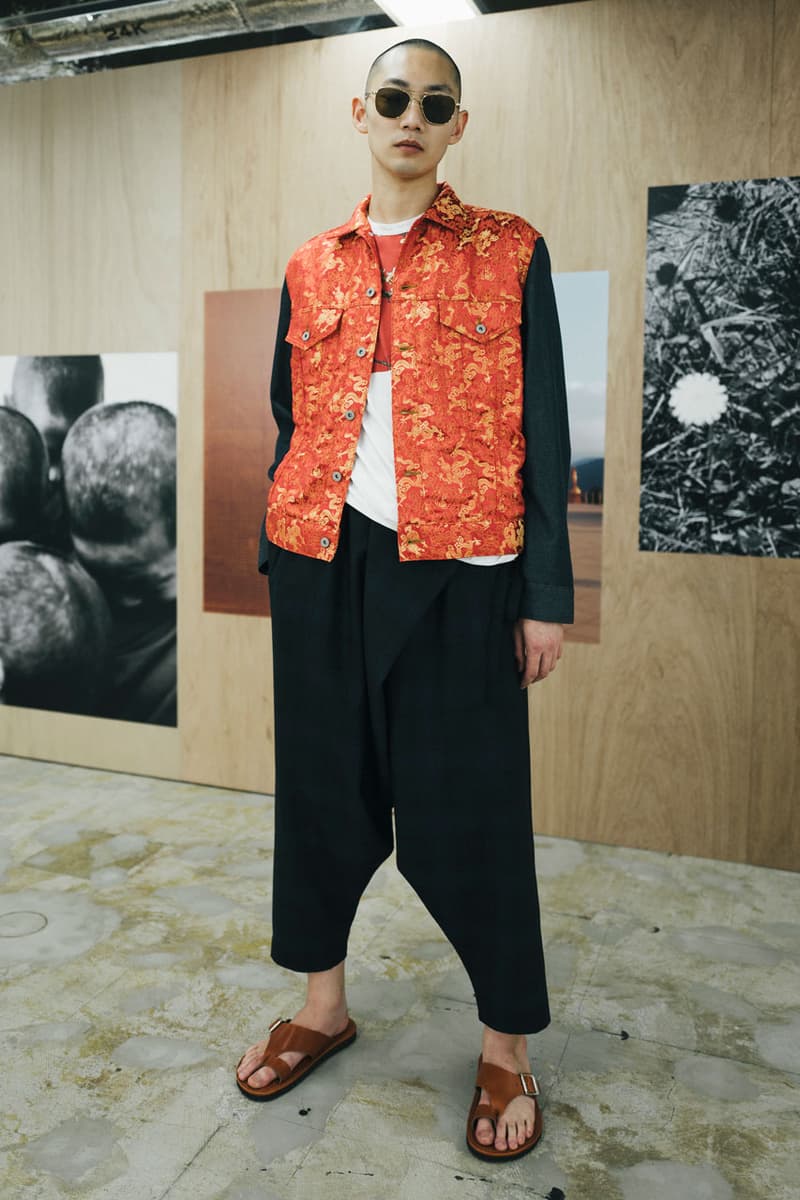 9 of 21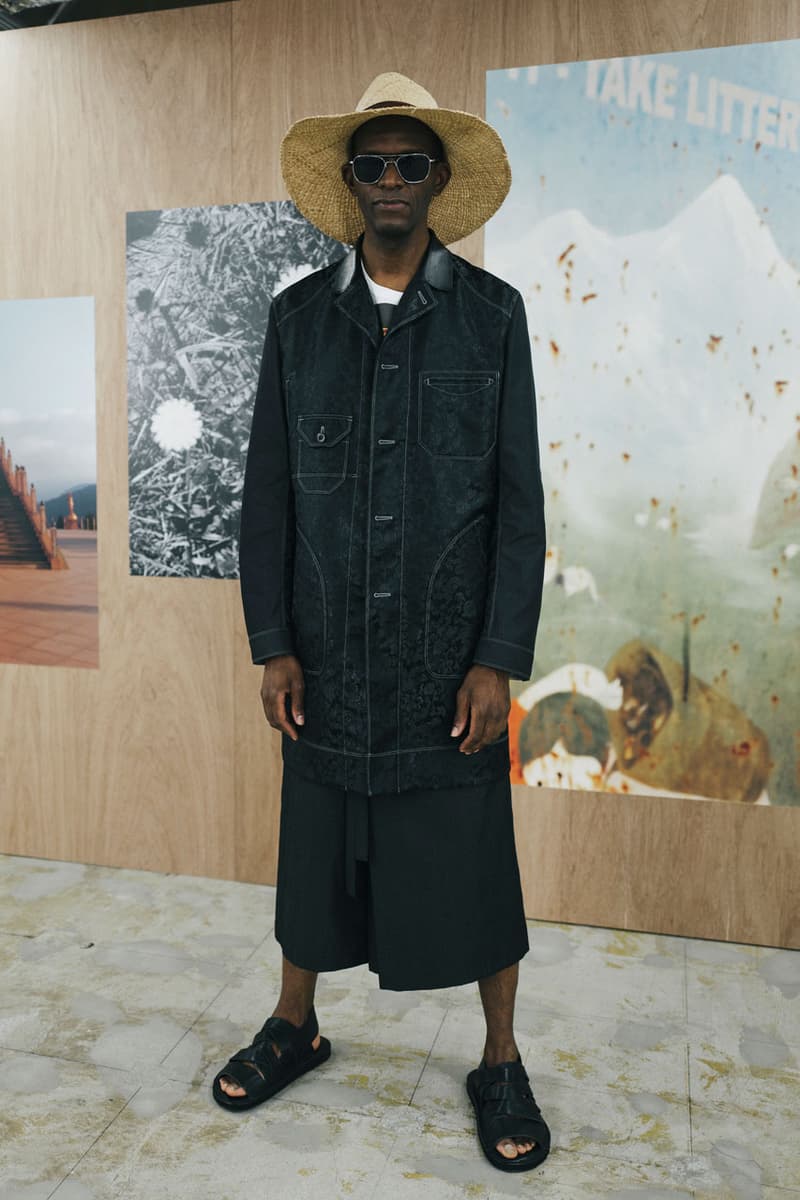 10 of 21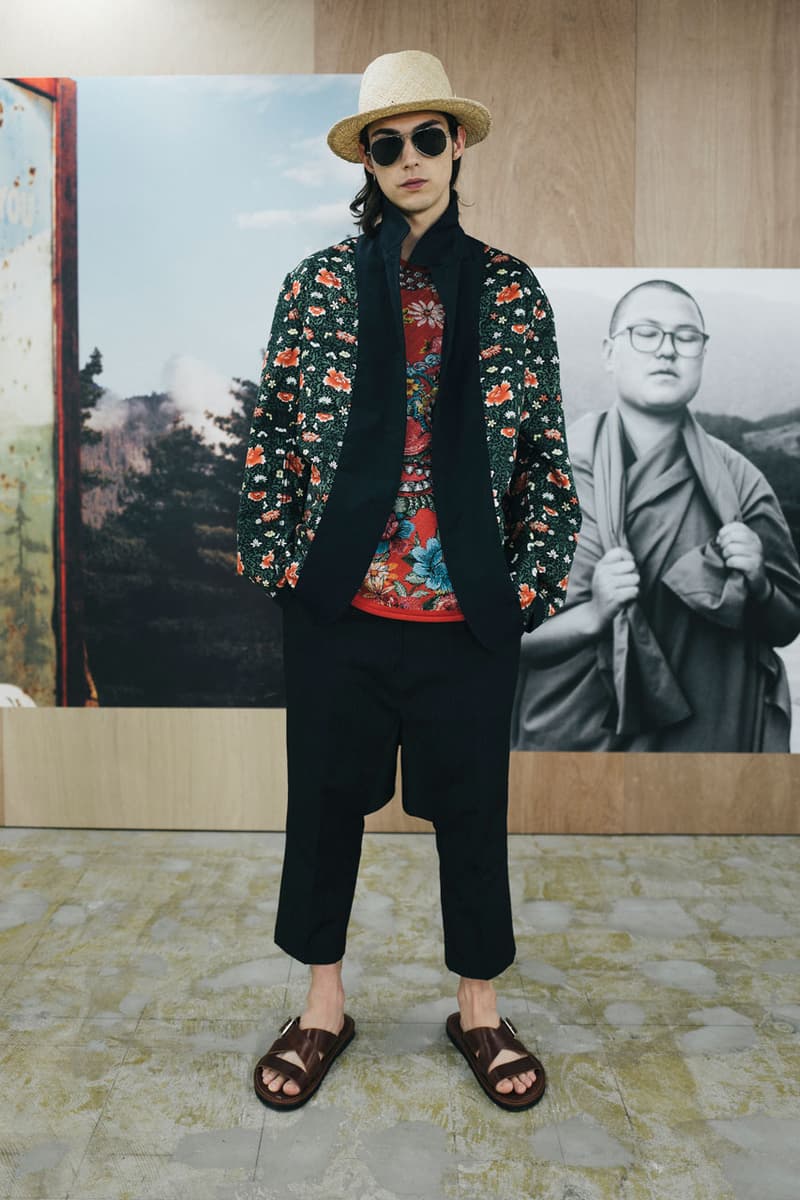 11 of 21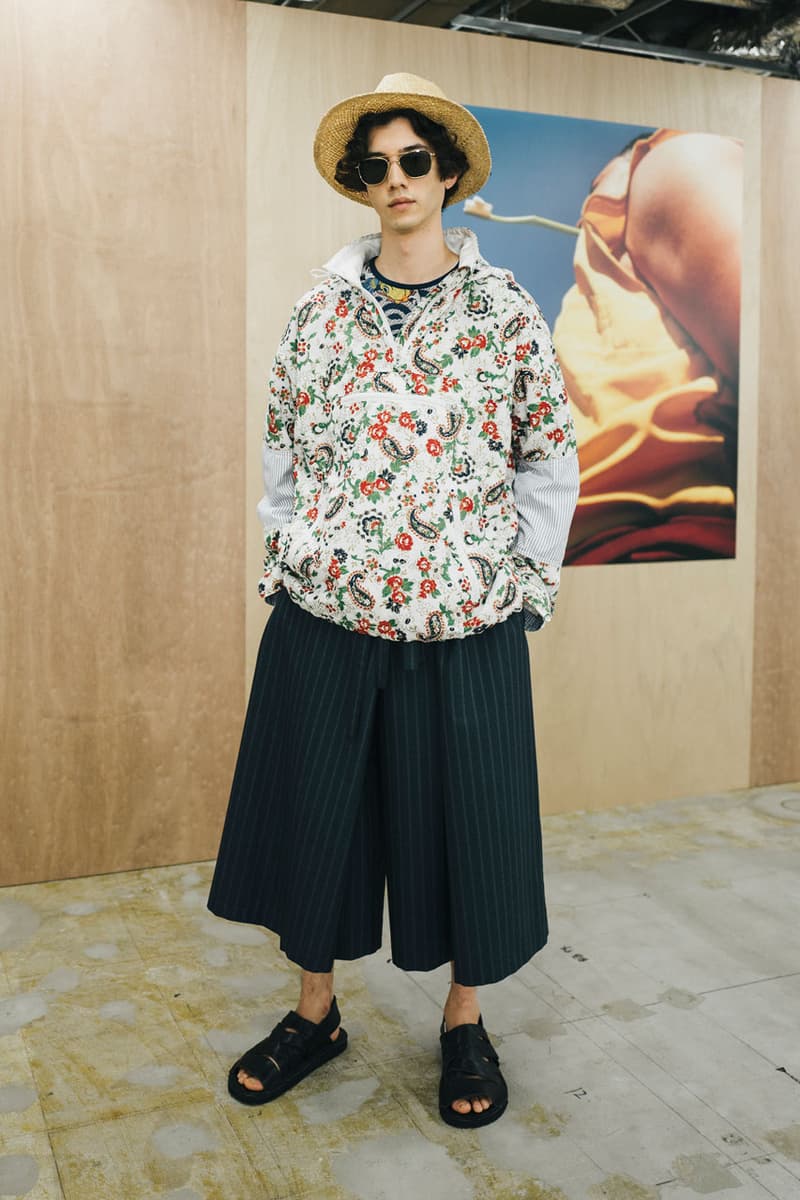 12 of 21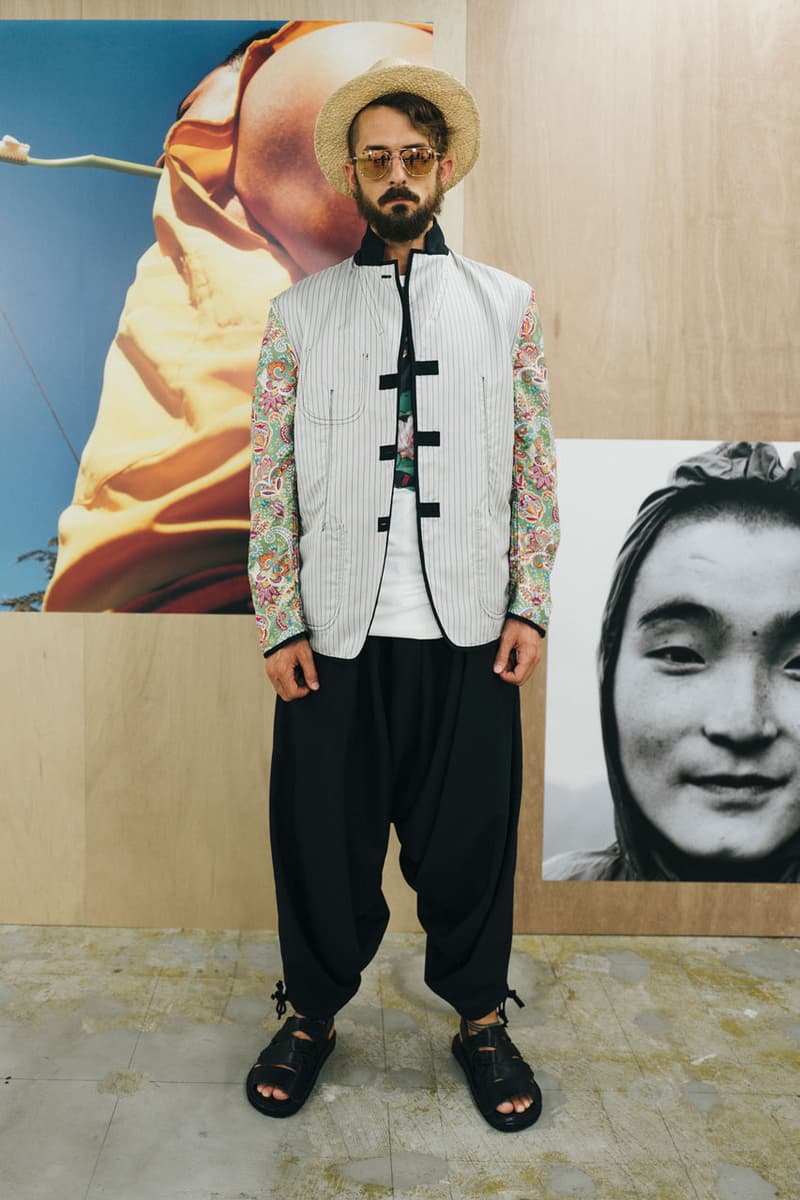 13 of 21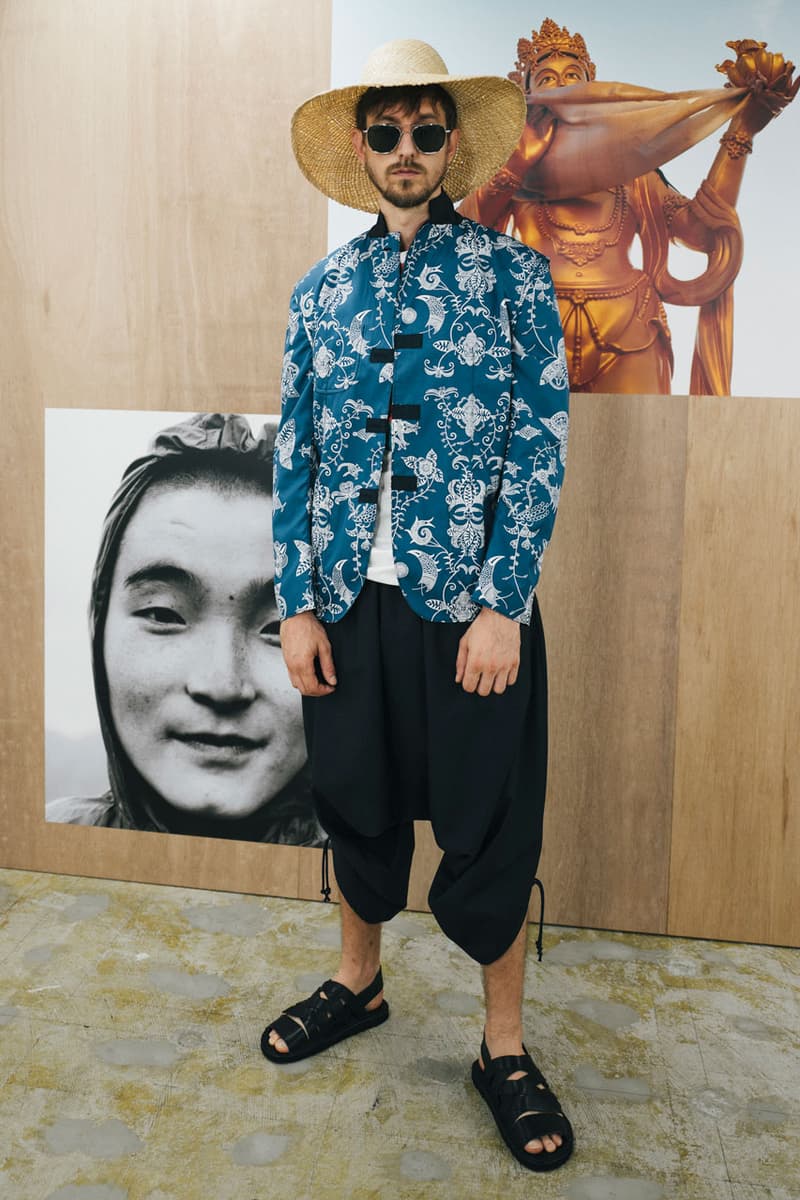 14 of 21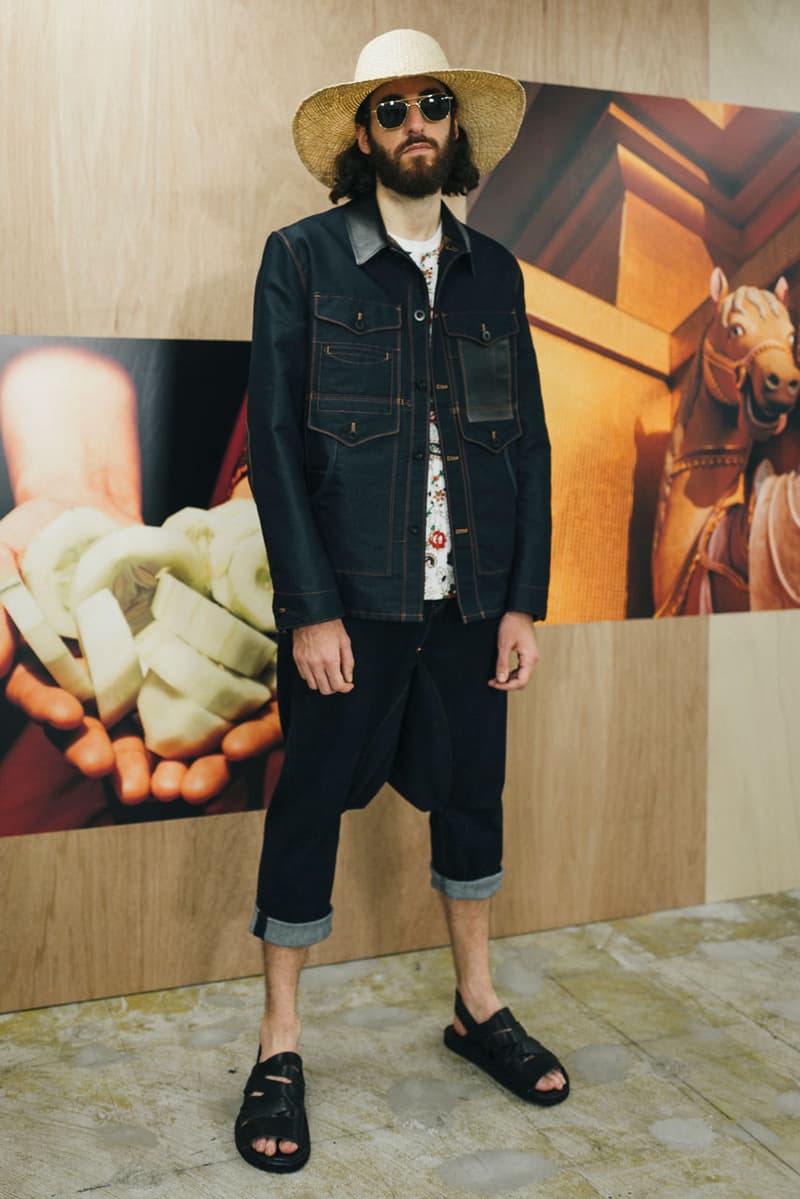 15 of 21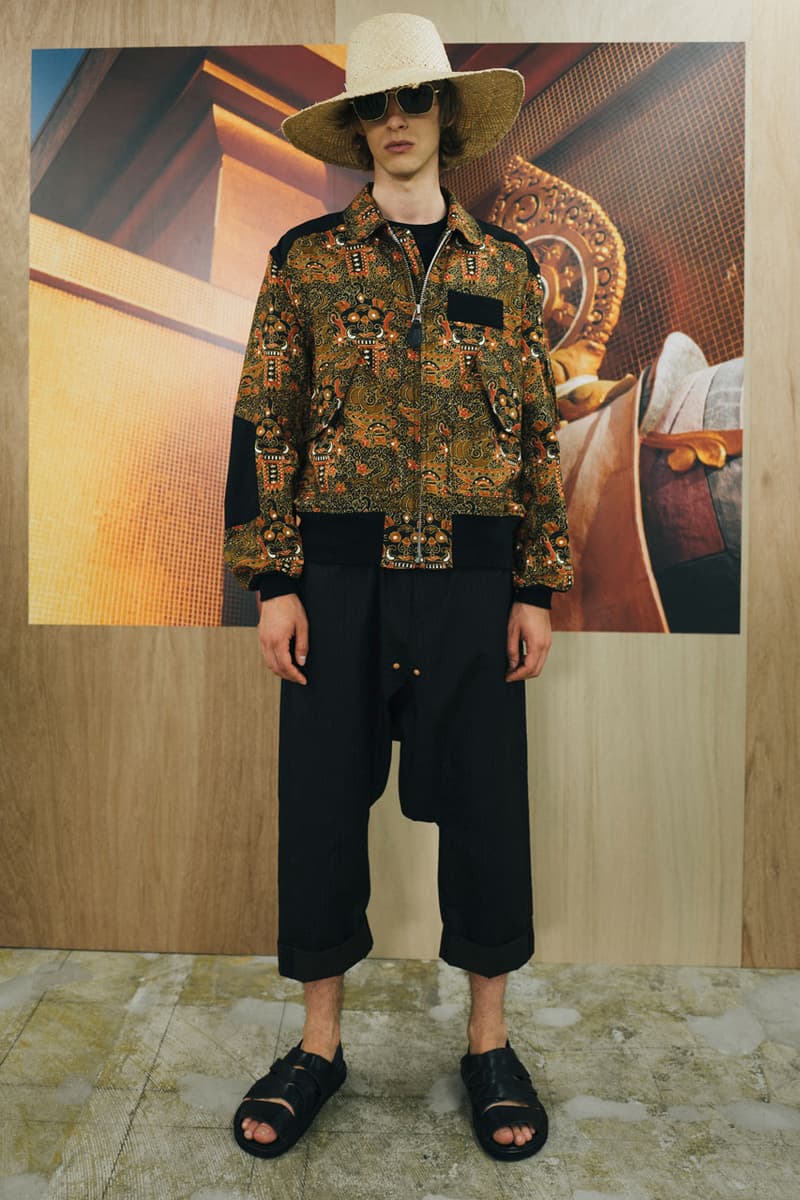 16 of 21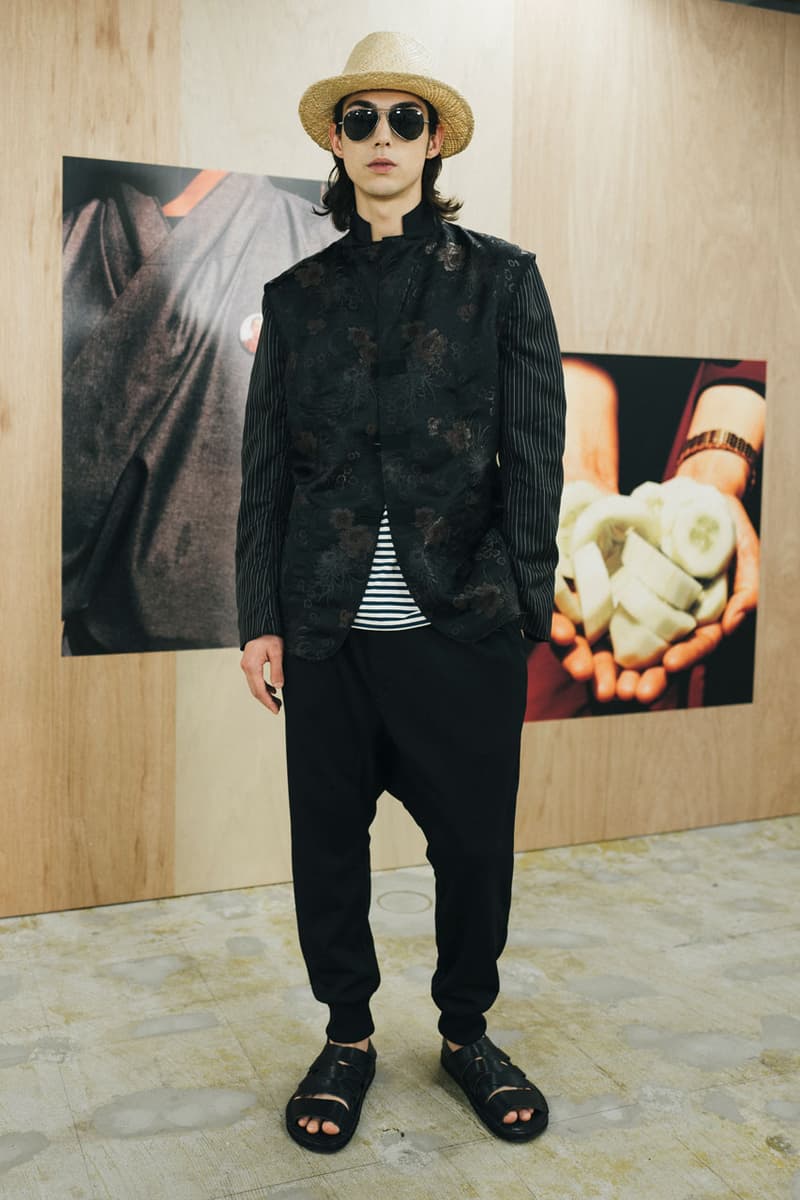 17 of 21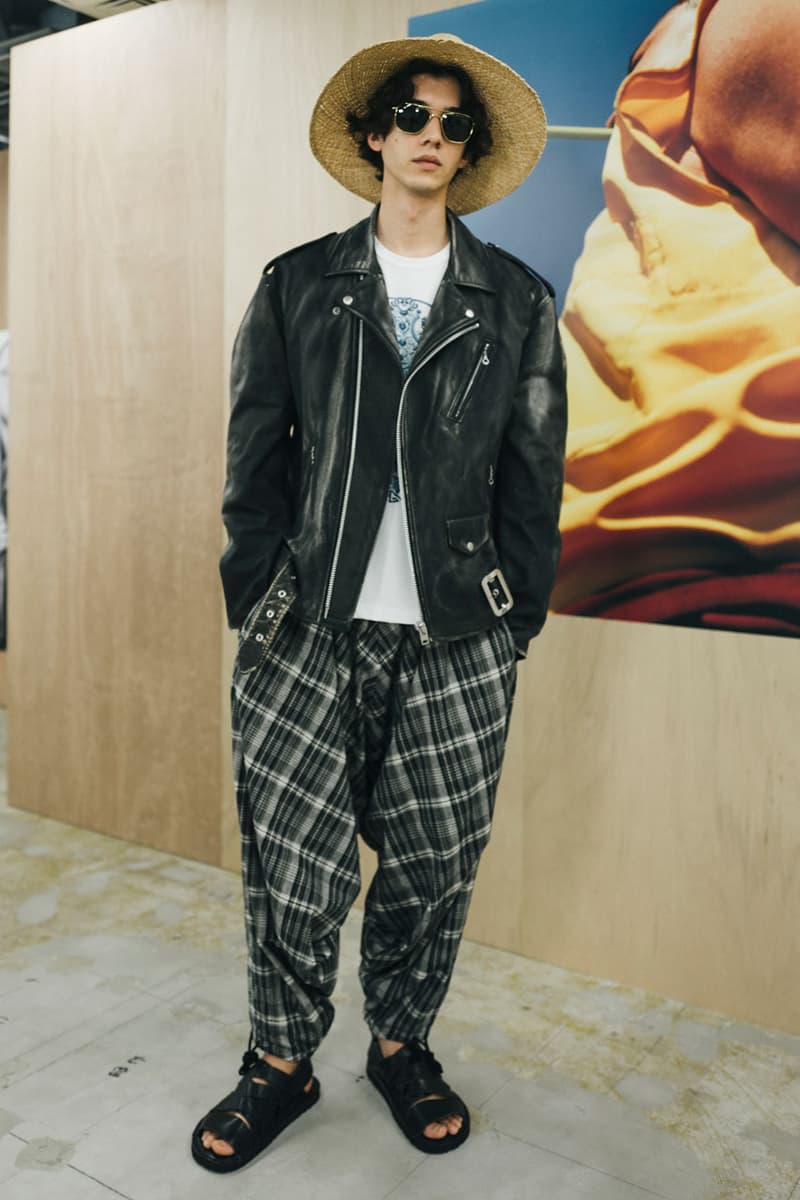 18 of 21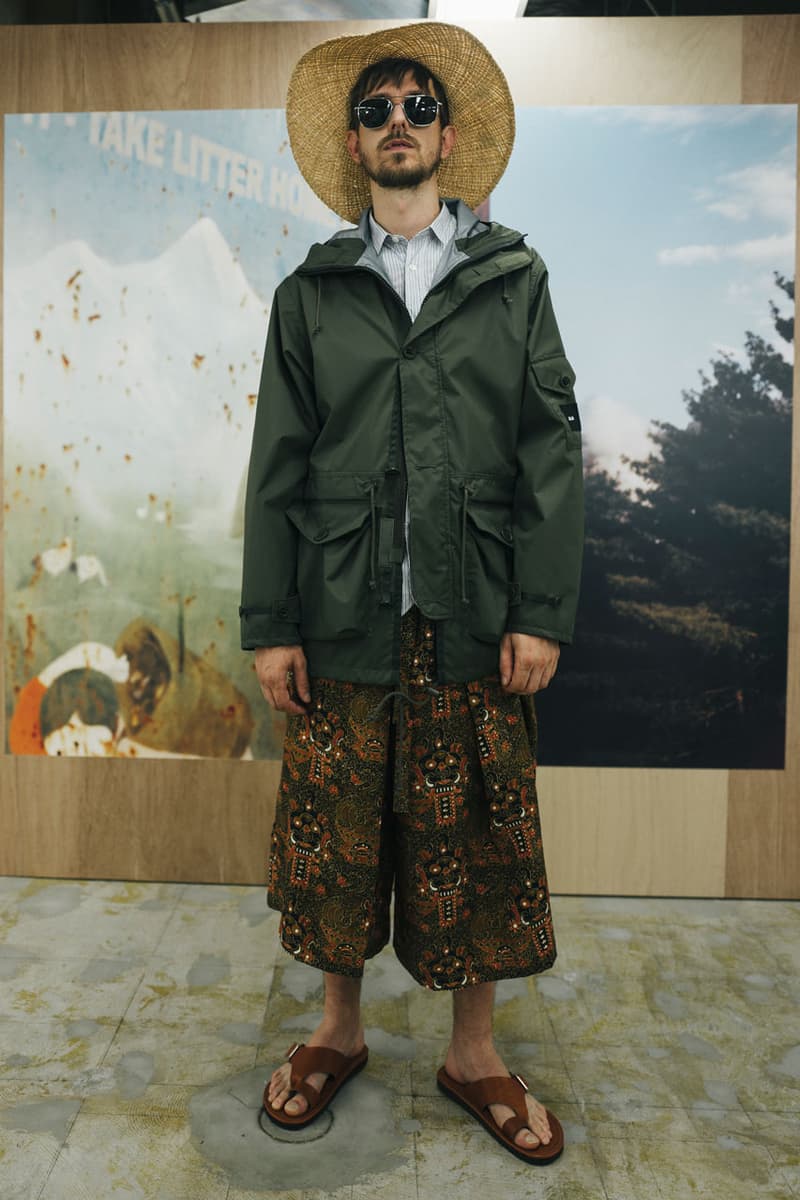 19 of 21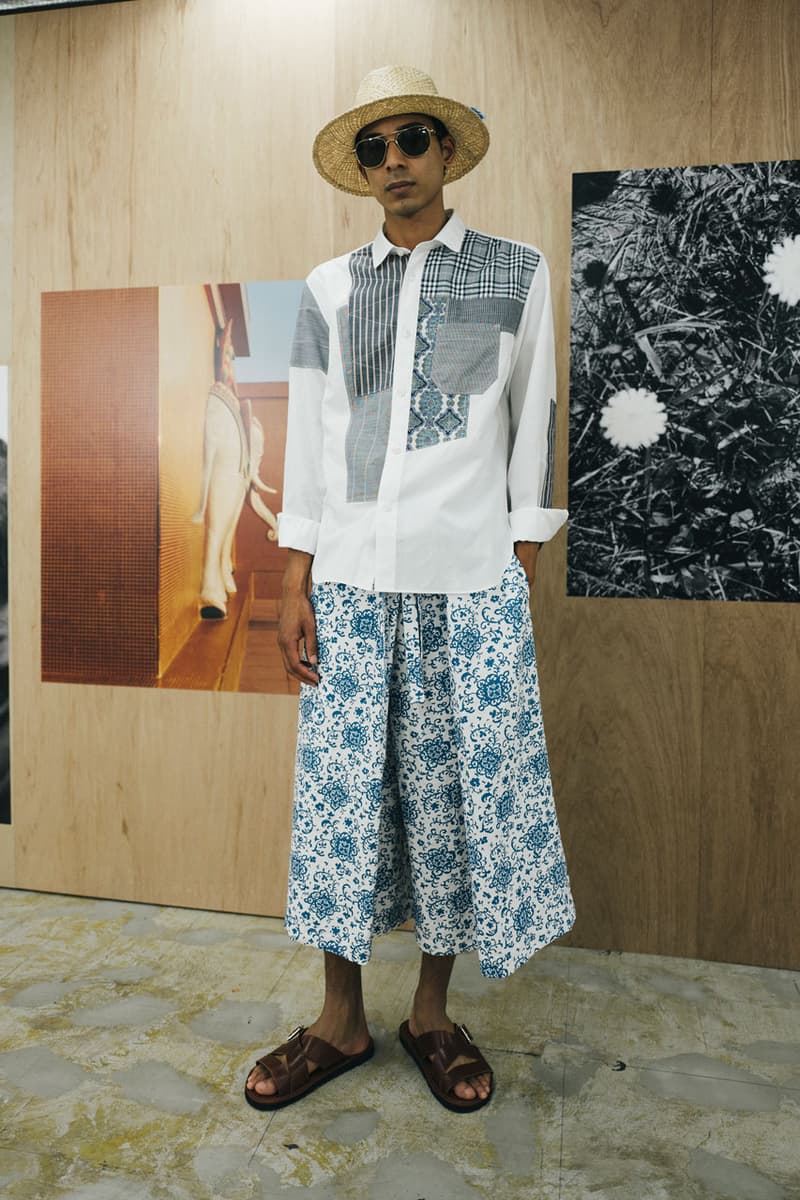 20 of 21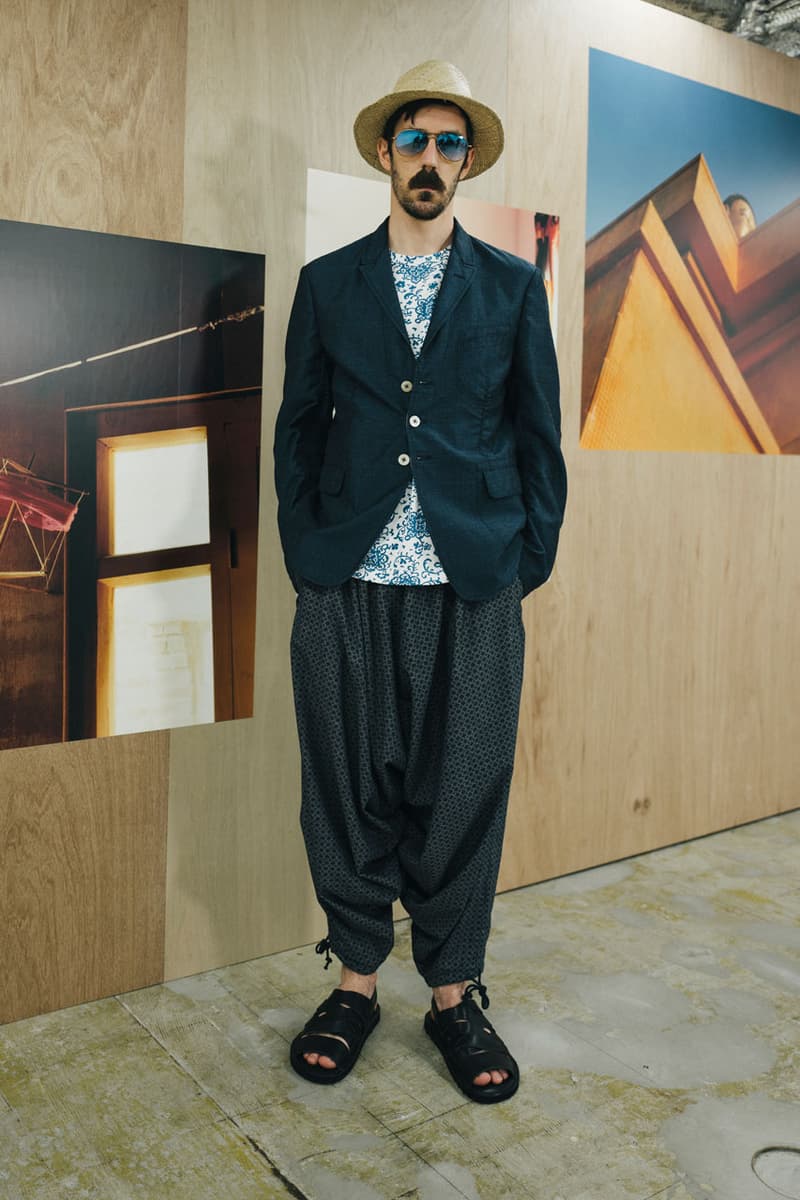 21 of 21
Junya Watanabe's Spring/Summer 2022 collection was inspired by a series of photographs from fashion photographer Jamie Hawkesworth during his Bhutan expedition. As such, the collection took on the power of exploration and the discoveries that emerge from it.
Expanding the emphasis on artwork, Watanabe featured a number of illustrations and artworks from a diverse range of international artists. His efforts resulted in a mélange of vibrant prints that convey the sentiment of wanderlust.
Although full of print and color, the collection presented loose silhouettes, exuding an overwhelming sense of comfort. Featuring dropped crotches and crop lengths, the collection's pants presented leisurely wide-fit and slimmer shapes. Black pinstripes, tans and muted plaids occupied the majority of the pants designs. However, there were a select number of printed designs from white and blue florals to forest green and orange cultural prints.
Pants were then paired with a number of tops, including graphic t-shirts and calm button downs. To add an extra layer to the mix, Watanabe topped the looks off with an assortment of jackets in dark denim, black leather, printed lightweight cotton with mao collars, casual cotton blazers and more. Each look was then finished with a beige straw hat.
The collection's featured artists include Phannapast Taychamaythakool, Jacky Tsai, Rlon Wang, Ang Tsherin Sherpa, Keiichi Tanaami, Xuebing Du, Quang & Lien and Marta Olga Klara. Additionally Watanabe collaborated with The North Face, Levi's, ArkAir, Dickies, Brooks Brothers and more.
Expect to see the collection in select stores and with online retailers in the coming months.
In related news, check out the essentials collection from Junya Watanabe and Reigning Champ.