Coors Light Made a Beer Out of the Actual Ice From the Stanley Cup Finals
Tampa Bay fans can drink the ice their team won on.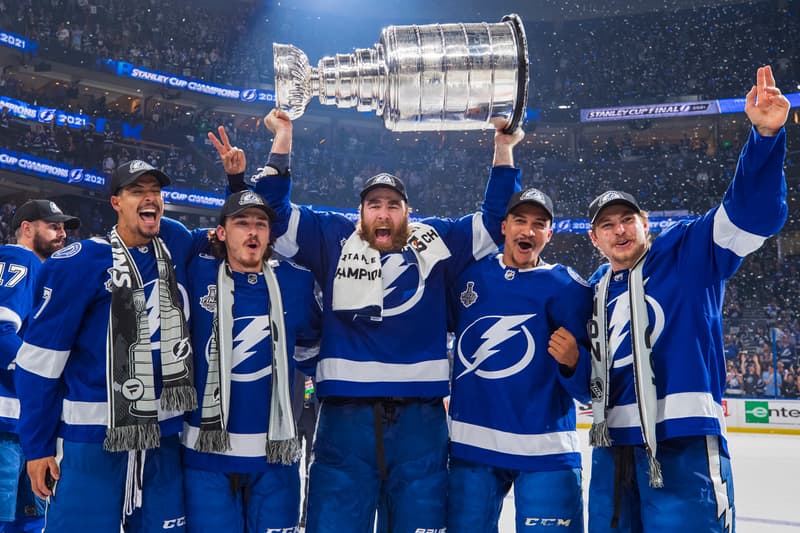 To commemorate the win of Tampa Bay Lightning in the Stanley Cup finals, Coors Light has created a beer made out of the actual ice from the rink that the championship was played on. As the official beer of the hockey team, the Champions Ice beer gives Tampa Bay fans a chance to celebrate with the team, if not out on the ice with them, by "drinking the ice that their team won on," a press release reads.
The win marks the second consecutive Stanley Cup for the team and their third win overall. But while the Lightning were preparing to go head-to-head with the Montreal Canadiens, Coors Light was "quietly scraping and collecting the actual ice from the rink and transporting it to its hometown brewery in Golden, Colorado to craft the game-winning Champions Ice brew." From there, the beer company filtered the ice during the brewing process to purify it.
Starting today, July 12, Lightning fans can drink the limited-edition Coors Light Champions Ice at participating Tampa Bay bars while supplies last.
In other food and beverage news, Dwayne "The Rock" Johnson shows how breakfast is done.