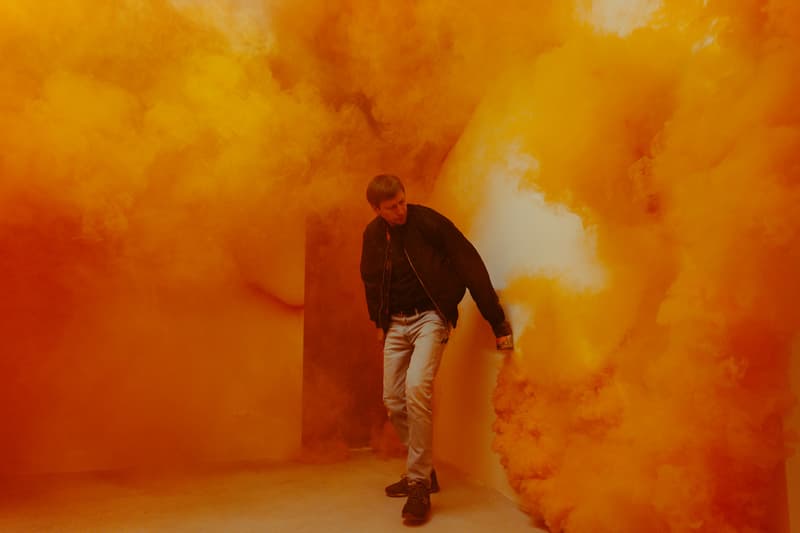 1 of 8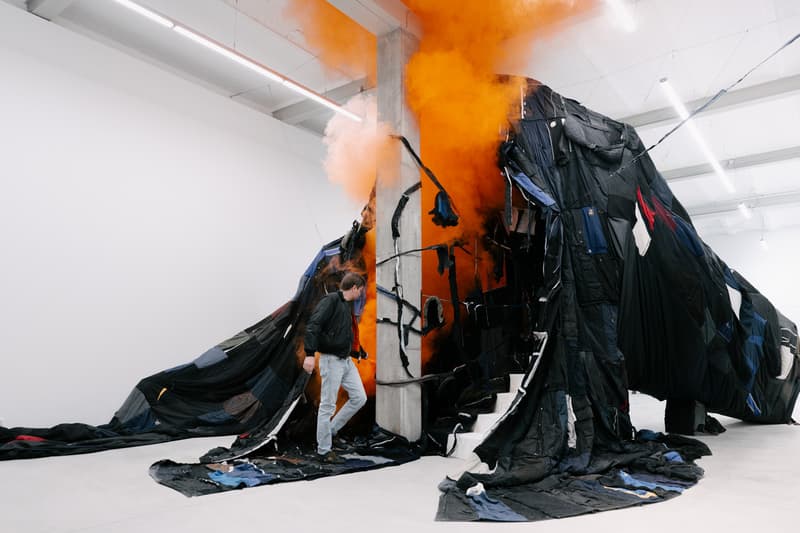 2 of 8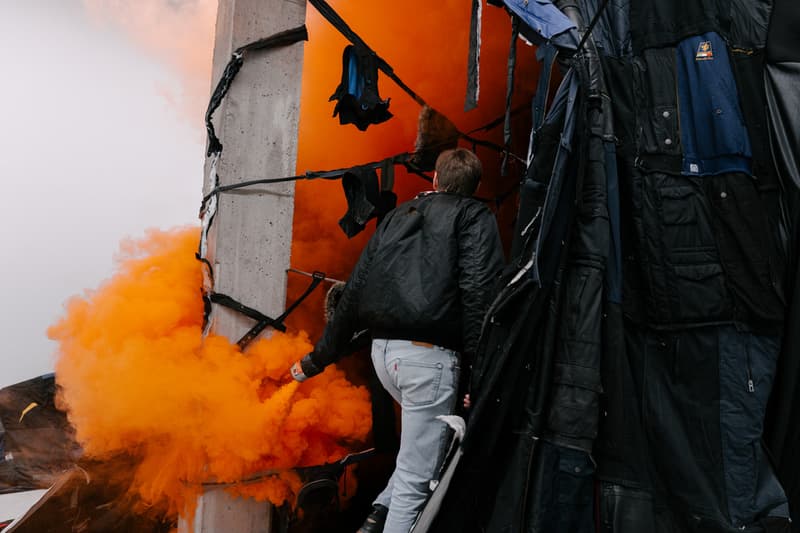 3 of 8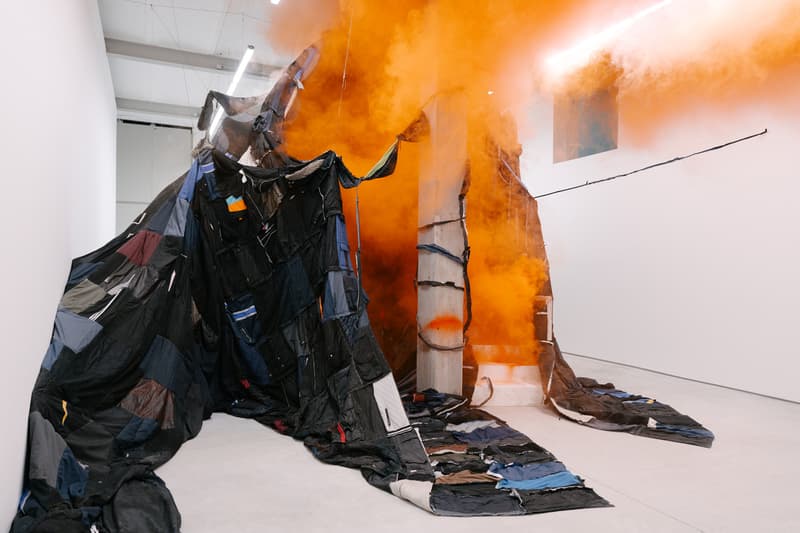 4 of 8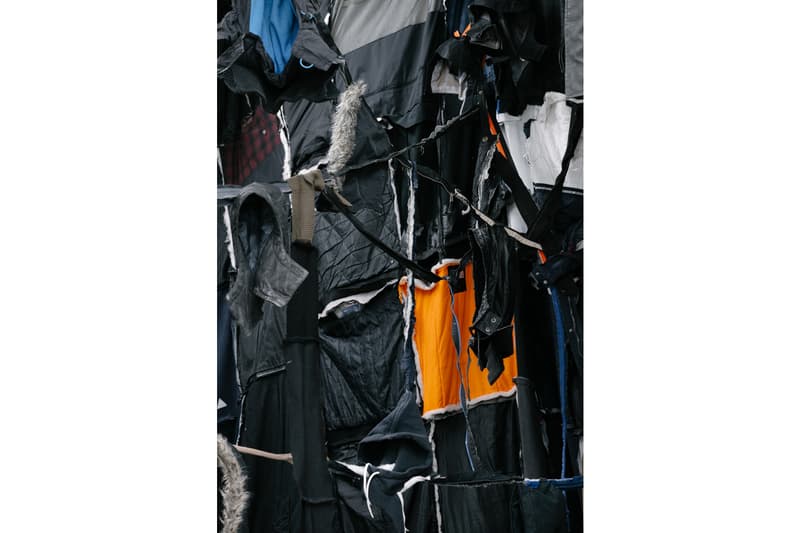 5 of 8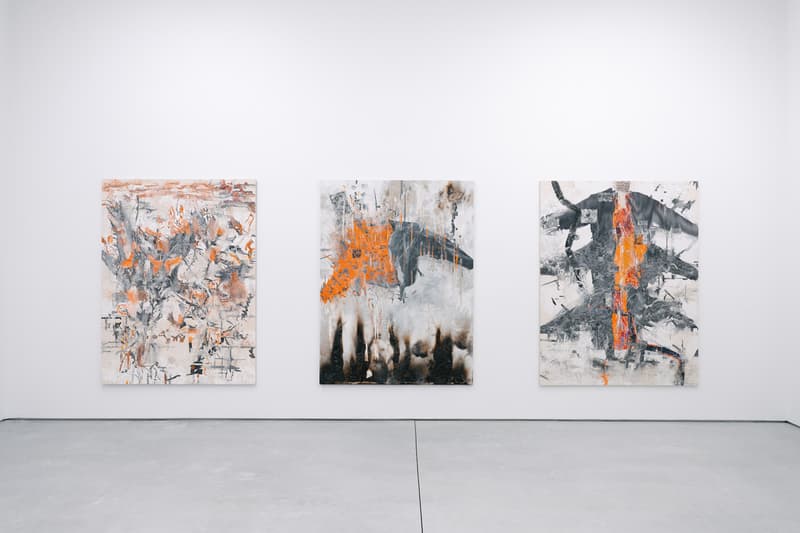 6 of 8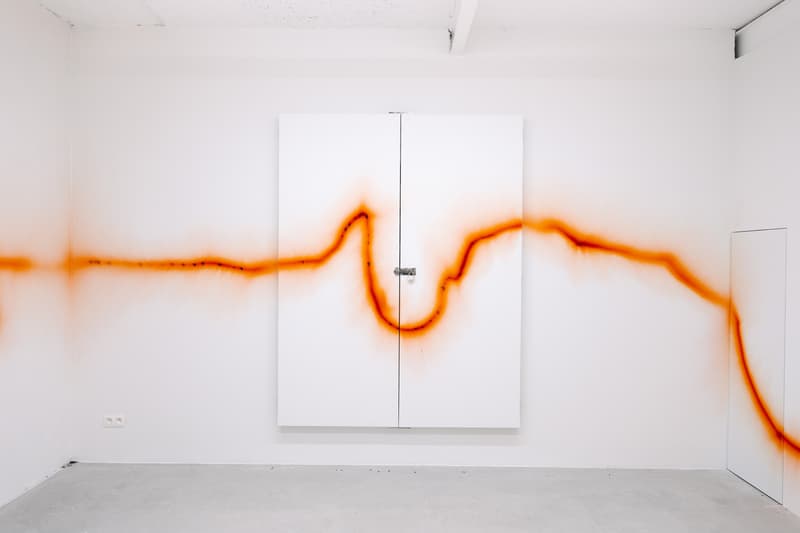 7 of 8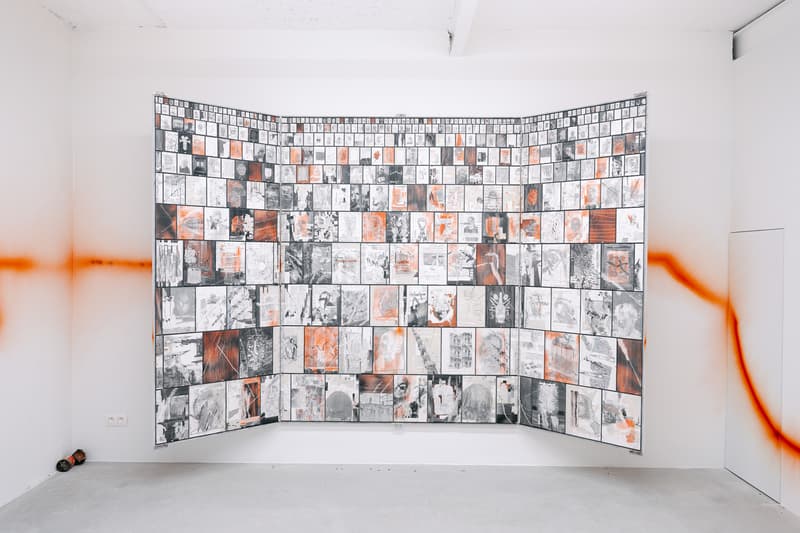 8 of 8
From Communism to Capitalism: Poland's Transition Told Through the Lens of Football
Marcin Dudek's exhilarating exhibition on display at Harlan Levey Projects.
---
Football hooliganism takes the high seat in Polish artist Marcin Dudek's latest exhibition, "Slash & Burn II." Housed at Brussels's Harlan Levey Projects, Dudek assembles an intimate portrait of his own coming of age as a working class football fan in Polands transitionary period from Communism to Capitalism. A period fraught with decaying infrastructure, poor governance and a search for new identity, amidst a changing political landscape.
Dudek was just ten years old when the Berlin Wall toppled a block from the Krakow house he lived in. As the last concrete barricade tore down, so did the social fabric of Polish society — leaving many children susceptible to brooding allegiances that were forming up and down the continent. The 'Jude Gang' was one such group that Dudek became a loyal member of from 1993 to 1998 — one in which was aggressively vocal and were known by the black bomber jackets that adorned the banisters of Cracovia football matches.
Walk along the gallery and you'll feel the energy as 300 such bomber jackets are woven together in an entrancing display. To assemble the installation, hundreds of the jackets were collected, stitched together and brought to life in a way to make you feel every chant, cry and scream that was one vividly on display in the banisters. The orange lining that accompanies the jumpers and paintings are also symbolic — members of the Jude Gang would turn their jackets inside out to signal to opposing fans that they were ready to brawl. Dudek's "Slash & Burn II" is neither a glorification or condemnation of football hooliganism — but rather his artistic expression of coming out of the lifestyle that once provided him a sense of belonging.
Regardless of what level of fandom you carry, Dudek's "Slash & Burn II" is an exhilarating exhibition that goes on until July 31.
In other football news, Italy was the true underdog as they beat England to win Euro 2020.
Harlan Levey Projects
Rue Jean d'Ardenne 46
1050 Brussels, Belgium