Dwayne "The Rock" Johnson Shows Us How Breakfast Is Done To Cut Weight
"It's all for the cause."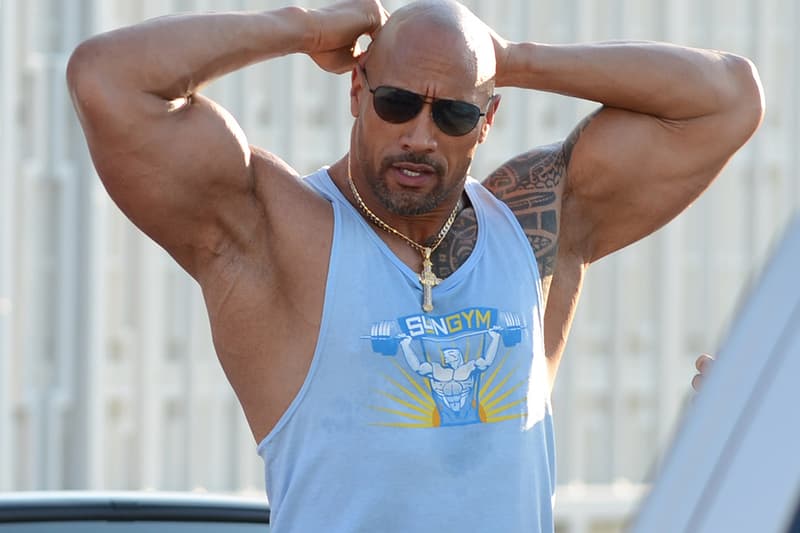 Dwayne "The Rock" Johnson gave us a peek at what he's been "shoveling down" for breakfast in preparation of his physique for the final week of filming for DC's upcoming film Black Adam.
Along with months of epic workouts to get him into superhero shape, Johnson took to Instagram to show his interesting mixture of ingredients that he's been having every morning.
"This is it," Johnson said in the Instagram video post. "We leave it all out on the field, and I've got to show my body next week on screen, so the diet is really getting dialed-in."
In the caption, he noted down the recipe for his shirtless scene preparation, which consists of no sodium and limited water intake. Seen in his bowl is a mixture of flank steak, egg whites and brown rice strangely finished off with blueberries for a sweet and savory touch. For his drink of choice, Johnson prefers watered-down brown rice oatmeal to get that extra kick of carbs.
"It's all for the cause," he continued. "The goal is to raise the bar with Black Adam, and set a new standard and paradigm with how it's done…fingers crossed next week we'll bring it home strong."
Black Adam is set to premiere on July 29, 2022.
View this post on Instagram
In case you missed it, Dustin Poirier gets spicy with Heatonist K.O. Edition Louisiana Style Hot Sauce.