Disneyland Reopens Jungle Cruise Ride After Removing Racially Offensive Features
Following previous criticism over Disney's depiction of Indigenous people.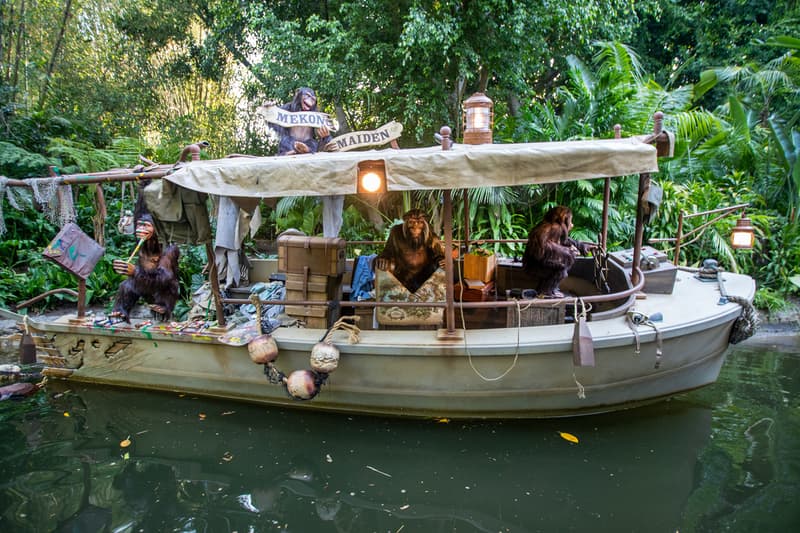 Disneyland has officially announced the reopening of its updated Jungle Cruise ride after removing racially offensive portrayals of Indigenous people. The ride was initially opened in 1955 and has since received a long list of criticism for its culturally insensitive depictions of Indigenous communities as tourist attractions.
In a recent statement from Walt Disney Imagineering's Chris Beatty, he said, "We're excited to be building on the story of the Jungle Cruise to include new adventures that stay true to the experience we know and love, while adding more humor, more wildlife, and an interconnected story. As part of creative development, we've also introduced characters from around the world and took a thoughtful approach to ensure accurate representation of cultures in our story."
The reopening of the ride comes almost half a year after Disney Parks first announced that the ride will be undergoing a revamp from its racially offensive portrayals. The creative director of Walt Disney Imagineering, Susana Tubert, reassured fans that the redesign was ignited by ensuring that "we bring this idea of diversity and inclusivity so that we can reflect not only our guests but our cast members today."
Jungle Cruise will welcome guests again on July 16.
New adventures await on the world-famous Jungle Cruise! Go behind the scenes with Disney Imagineers to learn about the new characters, expanded storyline and fun surprises coming to @Disneyland on July 16 and @WaltDisneyWorld this summer: https://t.co/XotMYaCgSV pic.twitter.com/URc9xbXgjg

— Disney Parks (@DisneyParks) July 9, 2021
In case you missed it, Scarlett Johansson confirmed she had "no plans to return" as Black Widow.