Floyd Mayweather Thanks Poirier for Beating McGregor After Cashing in Big on Winning Bet
To which Poirier responded, "I got you champ!"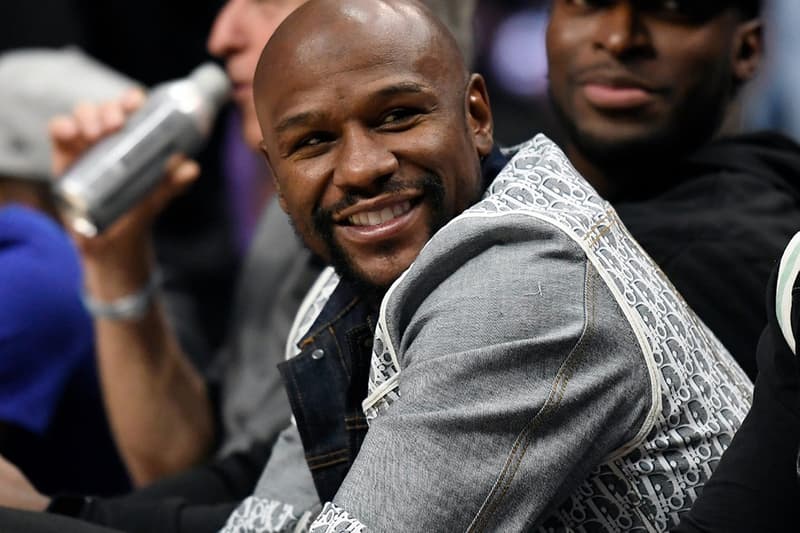 Floyd Mayweather has revealed details of a huge bet he placed on Dustin Poirier to beat old rival Conor McGregor at this weekend's UFC 264.
Poirier's big win in Las Vegas' trilogy fight occurred after a doctor's stoppage was announced after McGregor appeared to have suffered from a cringe-worthy leg break at end of the first round. The victor, also known as "The Diamond" now takes a 2-1 lead in the rivalry against the Irishman, just six months after a memorable second-round stoppage at UFC 257 that saw Poirier earn a shot at the lightweight title which is currently held by Brazilian fighter, Charles Oliveira.
Mayweather took to social media to celebrate Poirier and his win by posting a photo of a betting slip that showed his $50,000 USD bet on Poirier to win. The photo was accompanied by a caption stating, "Thanks for getting me paid!" Poirier later responded, "I got you champ!" Mayweather won a total of $35,714.30 USD on the bet.
In post-match interviews with both Poirier and McGregor, both have alluded that this rivalry is not over and that fans can expect another fight after McGregor recovers. It is unsure when that will be but, the duo is slated to face off in the near future.
I got you champ!

— The Diamond (@DustinPoirier) July 11, 2021
Elsewhere in sports, Nigeria became the first African team to beat U.S. Men's National Team.