Born X Raised Team Up With Rockstar Games for 'GTA Online' Apparel
Launching today, the collaboration is available to all players.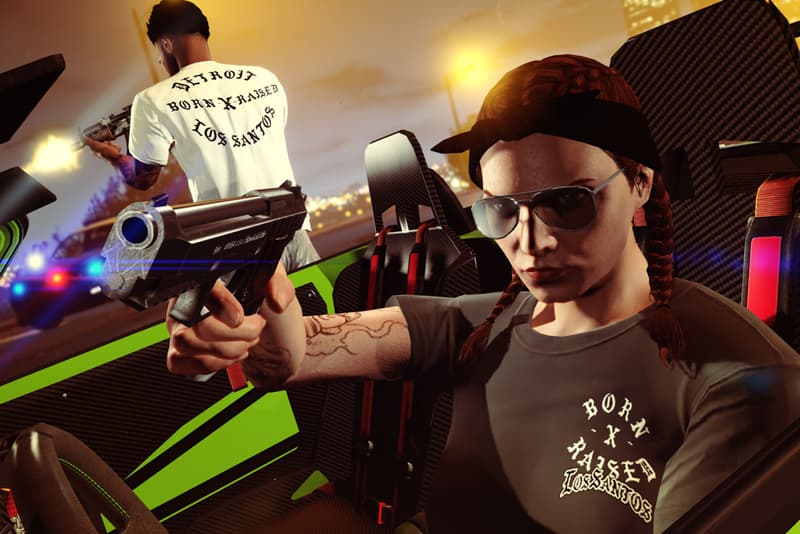 1 of 2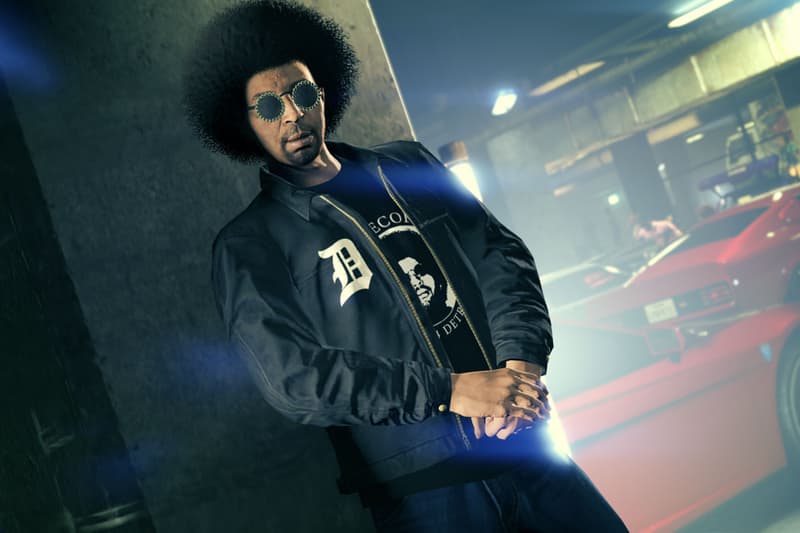 2 of 2
Los Angeles-based clothing brand Born x Raised has partnered with Rockstar Games to elevate the apparel available in Grand Theft Auto Online. Launching today, the collaboration features a mix of designs as part of GTA Online's latest major update, Los Santos Tuners.
The new partnership was brought to life by renowned Detroit DJ and GTA online character, Kenny Dixon Jr. a.k.a. Moodymann, and his love for the Born x Raised brand. Moodymann's character was first introduced in The Music Locker nightclub during the The Cayo Perico heist. The DJ's real-life passion for cars has become a crucial part of tuner culture in the Los Santos Tuners update via his character, who operates under his real-life name, Kenny. Moodymann wanted to be portrayed in his personal customized Born x Raised jacket, which has been uniquely updated for his in-game character.
"Grand Theft Auto's impact on video game and broader culture in general is undeniable. And even though the game is fantasy, there are some Los Santos narrative threads that closely align to Born X Raised's origin story in Los Angeles," said Chris Printup a.k.a. Spanto, founder of Born X Raised.
The collaboration features two t-shirt designs in white and black colorways showcasing the Born x Raised logo and framed by Los Santos and Detroit, which are illustrated in the Born x Raised signature style. The designs are available to all players in the game. Alongside the collaboration, the Los Santos Tuners update includes a special music mix Moodymann featuring collaborations with Channel Tres, Nez and Jessie Johnson from Prince's former band, The Time.
In related news, check out the official trailer for the new update.