U.K. Sneakerheads Discuss the Art of Reselling with eBay
Morgan Weekes and Sam Morgan on how the platform's Authenticity Guarantee connects seller and collector.
Continuing the rollout for its latest Authenticity Guarantee initiative, eBay has teamed up with renowned sneaker connoisseurs across the U.K. to discuss its significance. For this episode, the platform has enlisted Morgan Weekes and Sam Morgan to gain a first-hand insight into the worlds of both archival collecting as well as new-age reselling.
Having previously been appointed co-director of one of the largest sneaker independent conventions to now operating as a brand consultant and creative for all-things sneaker-related — Weekes connects the dots between modern-day enthusiasts and OG sneakerheads.
1 of 4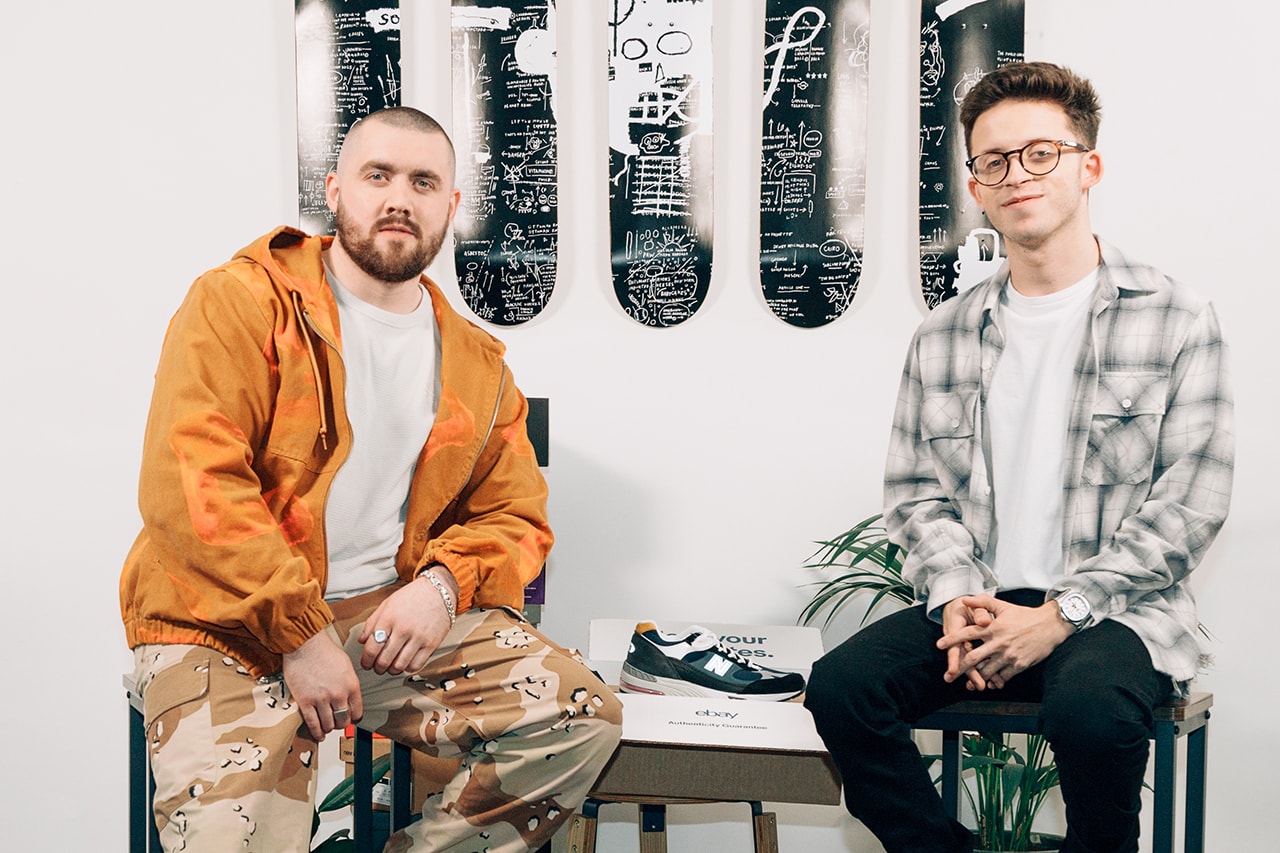 2 of 4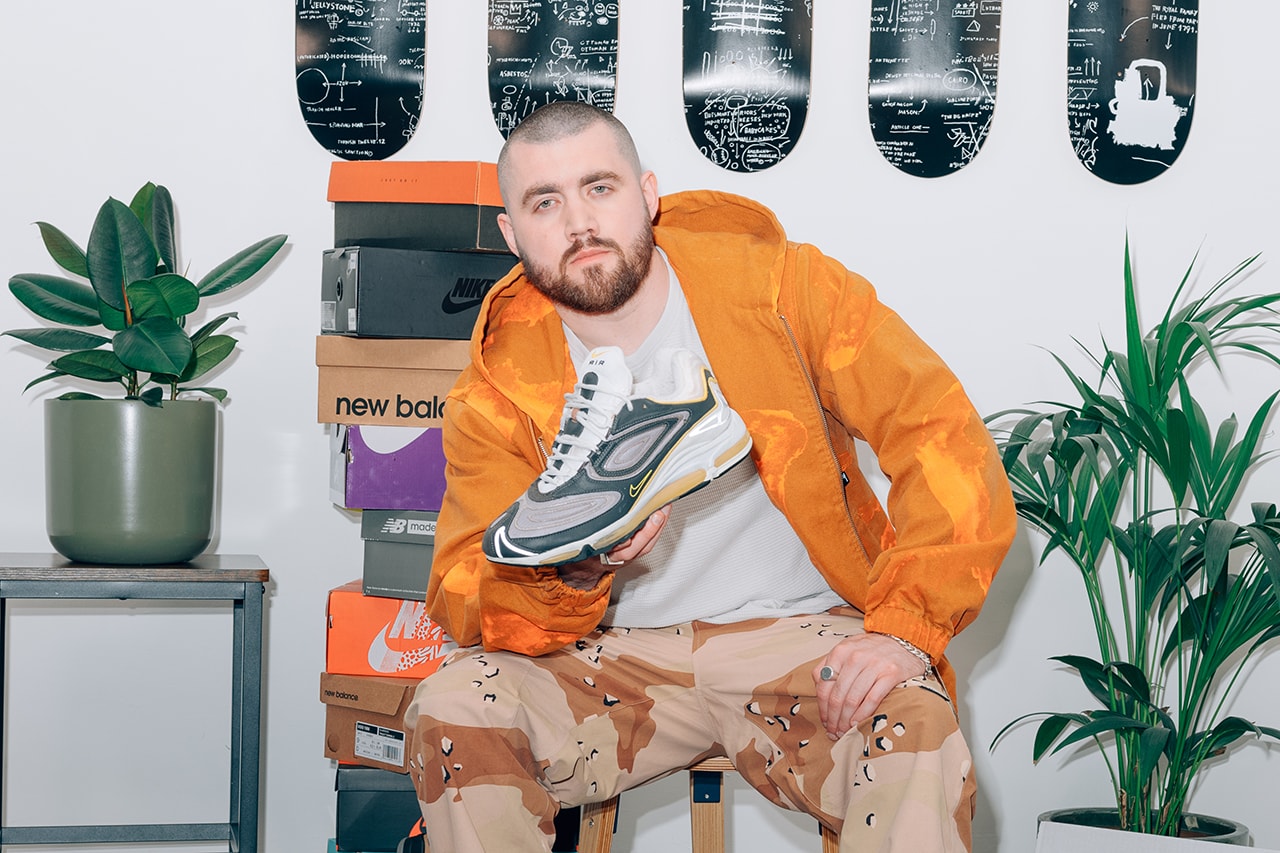 3 of 4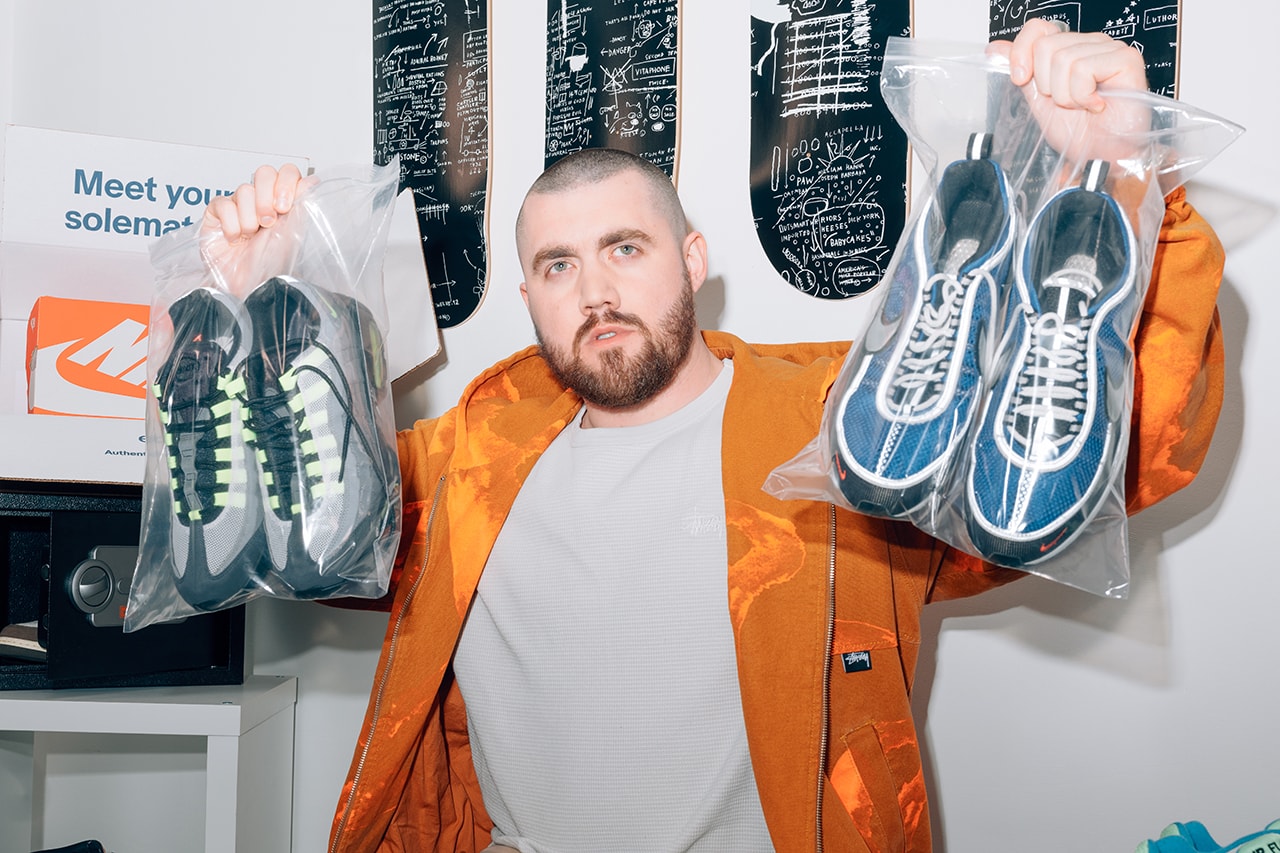 4 of 4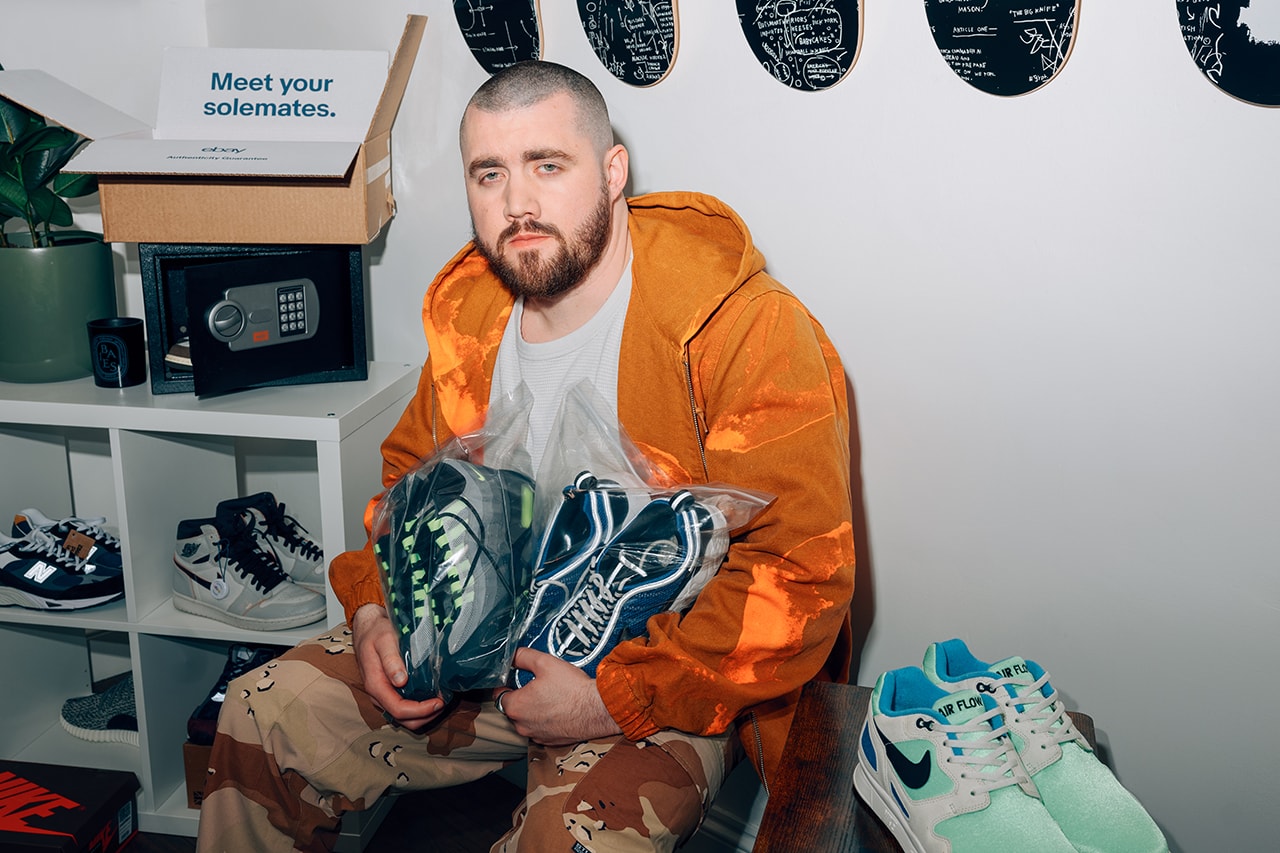 As a seasoned collector with an affinity for throwback gems, in particular the 1989 Nike Air Flow, "It's a really good example of strong Nike design" — authenticity plays a pivotal part in his buying experience. "Thankfully the Authenticity Guarantee is covering pre-owned shoes. To me, that's a big deal because I'm buying a lot of old collector pairs. To have that safety that they're real is awesome." eBay's rigorous inspection procedures also keep his mind at ease, "They check the shoe when it comes back to you as well, that is something that's going to make people feel a lot safer about selling shoes, not just buying."
1 of 2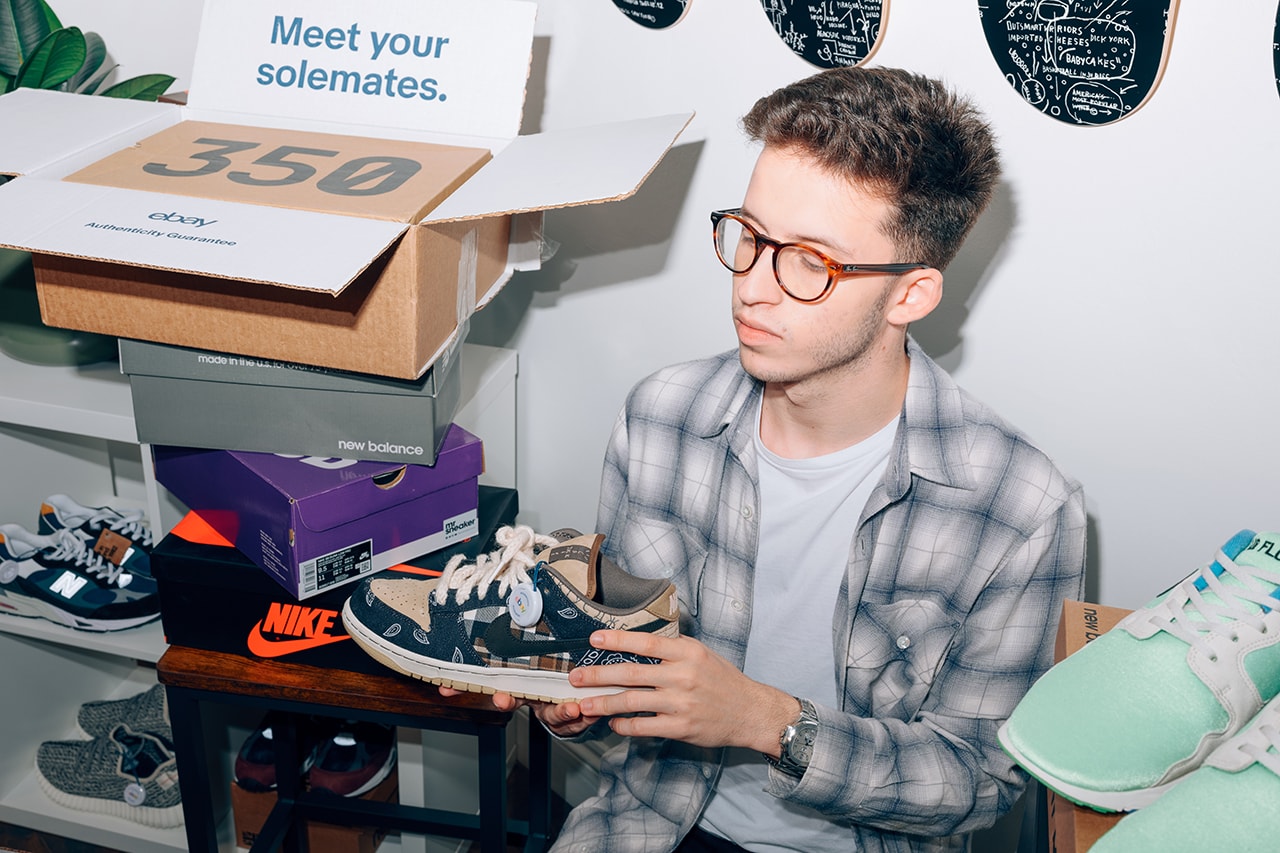 2 of 2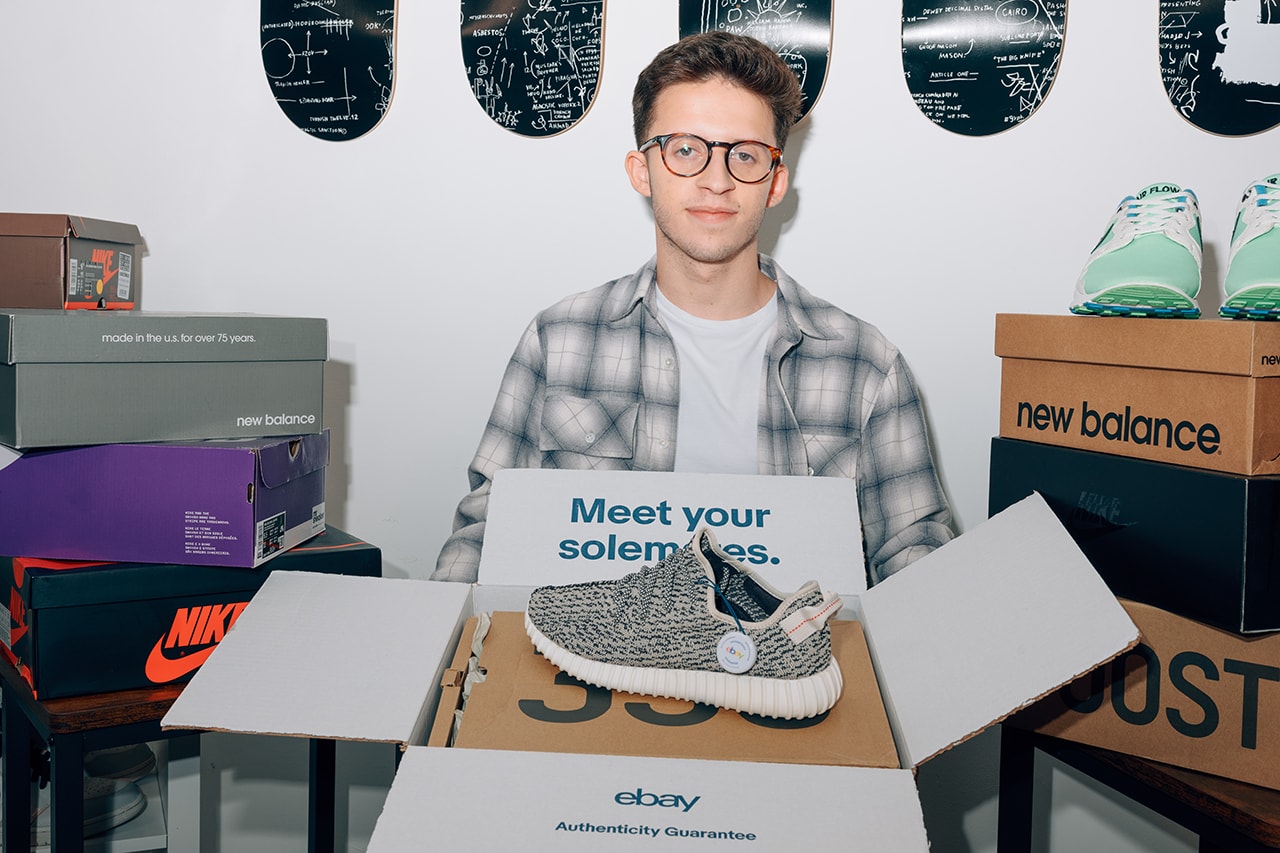 From Paul Pogba to Dave, Sam Morgan plugs some of the biggest celebrities with rare fits, which all started with a pair of YEEZY's. "The first release I really popped off on was the YEEZY BOOST 350 v2 "Breds". I got 13 or 14 pairs at retail and I flipped all of them at £400." For him, eBay has always been the go-to platform for sourcing the exclusive pieces to stay ahead of the game, "One thing I always try to do is be one or two steps ahead of other people. eBay's always there to help when you need something." Speaking on its competitive 5% seller fees which cover the Authenticity Guarantee process, he continues, "If you're spending £150 on a pair of trainers, the least you can do is spend £7.50 extra."
You can watch Morgan Weekes and Sam Morgan's interview above and for more information on eBay's latest sneaker Authenticity Guarantee check out its website.